Friends, I'm a messy bit. While last week I managed to sort my junk drawer (Score! Happy dance! Hear the angels sing!), I beg you not tip-toe into my closet. You might (very likely, truth told) be buried by the spoils of my latest Matilda Jane bargain-hunted scores coupled with my firm incapacity to clear cluttler from our home in any capacity–despite my late-night-can't-sleep brilliant dreams and schemes for order. My life in short? A complete disaster of a circus show designed for one sole purpose–to make you feel better about your own life. The mind-blower? I love my mess.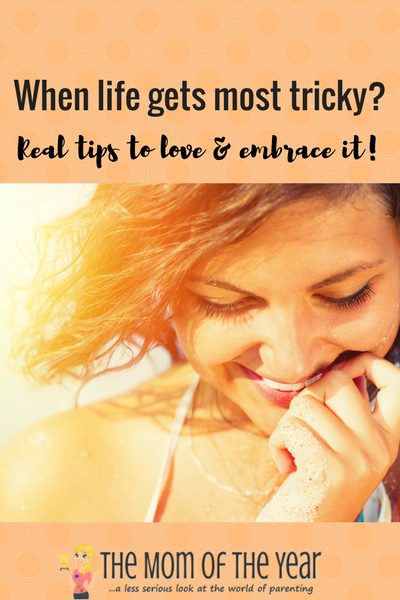 Before kids, I was one sweet organized beast. Closets were ordered, bins were labeled and nobody was messing with my planner. Life was good. Then these ridiculous creatures called children wormed their way into my world, and I'll be darned if I could remember the glove/winter wear bin existed, much less where it was and how to sort it. The thing of it was that daily existence became a matter of a fight–one I often lost with a glass of wine in my hand and premature bedtime. Because somehow I had to survive this selfless parenting gig, no??
I look with scorn on our crowded gadget drawer–so very crowded I literally couldn't open it without a good heave followed by a solid sigh–a sure indication I'd fought a battle and lost. I'll be honest, friends: I hate my clutter. I loathe it, depsise it, look with jealous longing on gorgeous, clean-lined homes with simple modern furniture sans silly things like piles of vocabulary word envelopes, school library books, or dog leashes en plenty.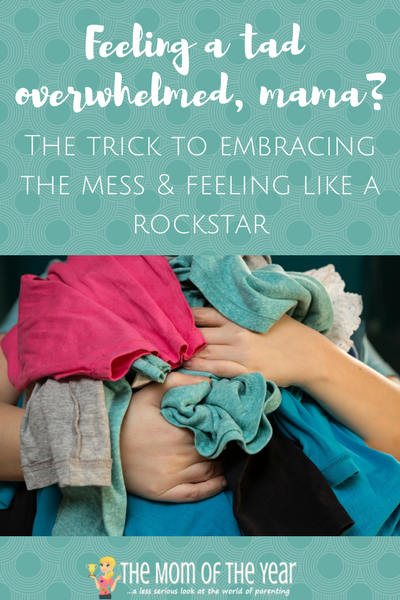 In truth, I feel buried by the clutter of my life. By life in whole, to be more honest. It is so full, overwhelming and quite completely messy that I've no clue whether to declare it beautiful or hopelesss. I most truthfully don't know what to make of it; sometimes it's gorgeous in its realness and fullness, sometimes it's sadly overwhelming. I know one thing: upon waking in the morning I can choose to put one foot in front of the other or not.
While I enviously look upon those who ace the simple intricacies of this life, such as sporting an organized handbag or knowing instinctivley to purchase one brand over another at the grocery, I am filled with a longing–a longing to be and do better. I am filled with a grief over who I'm not.
But then a friend will come to me. Or an acquaintance will need a small slice of what I have to offer–the experience of burying my mother, the compassion of one who has been left by family, the strain of pursuing life on a hard budget, the ache of always wanting the best for your kiddos–I will feel so grateful. So wholly grateful that my steps on this earth could render a connection with another on this earth.
And it is in these moments I'll love my mess. I'll love the realness, the pain, the truth it holds to connect me with others and be with them in the moments they most need tethered to someone else. While I long for pretty closets and minivans that don't reek of random stenches while littered with superfluous fidgets, this is not my life. While I envy a carpet sans scatterred LEGO and Shopkins treasures, I am coming to realization that chaos is my life, and I love my mess.
I love my mess for the times it allows me to be real with others.
I love my mess for permitting me to ignore the material for the real.
I love my mess for being evidence of a full life. (Girl Scout iron-on badges included…)
I love my mess because it is REAL.
It is real, full of dirty dishes, scattered plans, and unfolded laundry.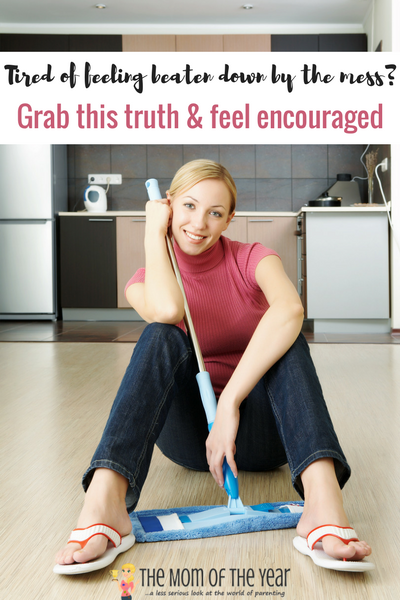 When I need it to be most orderly, my mess says no. My mess is chatotic and forces me shake order to allow it actual room to be there for others. Prettily planned bedtimes and orderly party gift ideas needn't apply.
My mess doesn't shun me for the nights I pass out before 8pm, for the days I'd rather not with my kiddos and for the moments I feel most confused and unmoored on this earth.
You see, my mess is gorgeous because it's the most real part of me, of all of us–the part where we are vulnerable, shouty when frustrated, tired because we are kicking butt day after day sans rest, and most truly, desirous of a soft space upon which to land.
My mess is real.
My mess is me.
And I love my mess.
The following two tabs change content below.
Meredith blogs at The Mom of the Year, where she dedicatedly earns her title one epic parenting fail at a time, offering quick, relatable laughs for fellow parents and all their empathizers. She has been part of several best-selling anthologies, featured on prominent sites such as Huffington Post, In the Powder Room and BlogHer, and loves her role as the Executive VP/Operations Manager of The BlogU Conference. When she's not breaking up fights over Legos and juice boxes, she remains fully committed to sharing a less serious look at the world of parenting.