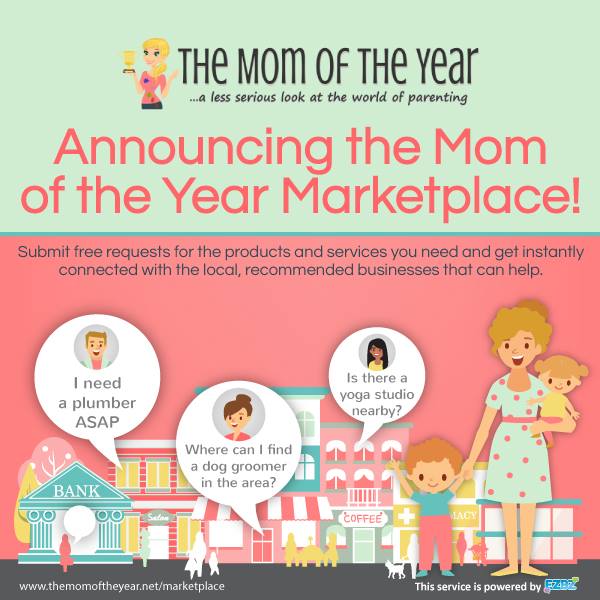 The Mom of The Year recently partnered with EZBZ to create The Mom of The Year Marketplace. I LOVE this service and so does my audience! It's been so fun to watch the marketplace take off and grow!
How it works:
When a user requests a product or service through our marketplace, this request is instantly sent to local businesses that can help. These businesses can then directly reply to the user to offer their services. Users can also search the marketplace directory to read about, review, directly message, and even make purchases from the businesses listed there.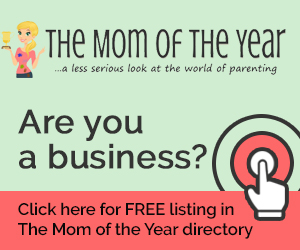 The cool part about The Mom of the Year Marketplace is that businesses can join for FREE!
Joining the marketplace includes a standard listing in the Marketplace directory & an EZBZ business profile. You can use your profile to receive and reply to requests, sell items from 
the Marketplace
 shop, and expose yourself to a whole new audience…but wait, there's more!
There are also some 
great EZBZ Membership packages
 available that include front page listing on The Mom of the Year Marketplace and credits for replying to incoming requests.
Purchasing a package is the best way to take full advantage of this excellent marketing opportunity.
If you have any questions about the marketplace or the membership packages, you can contact EZBZ on
855-461-8619
.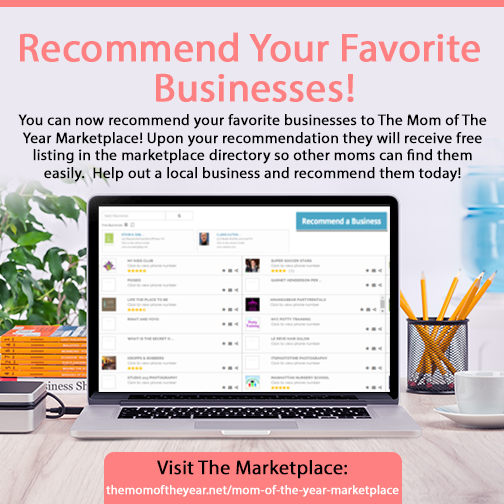 ********************************************************
See, I like The Mom of the Year–a lot, actually 😉 I'm blessed by the community that's been created–not just here on the blog, but also on Twitter, Facebook, Pinterest, and Google+.  My reach on these channels and with my blog readership (stats can be objectively checked on Google Analytics) continues to grow daily.  
I would love to share this space with some other family-friendly* businesses who are looking to grow. So c'mon over, let's hang out together and work to spread the word about what your business has to offer!
** Vulgar content or curse words not published on this site. I maintain the right to deny requests for advertising at any time.  Rates and offers are subject to change at any time.

Contact e-mail: meredith@themomoftheyear