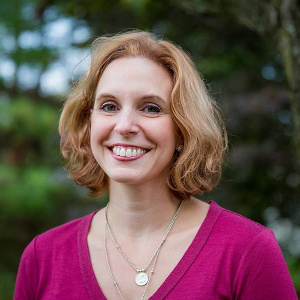 This parenting gig is overwhelming, friends! As I spoofily earn my Mom of the Year title one epic parenting fail at a time, I strive to offer heart and hope with a sweet dose of humor for fellow parents of the world and all their empathizers.
Beyond the laughs and love, you'll find some smart scoop on the stuff that keeps our heads spinning as parents—ways to save money, making food your kids will actually eat (score!), organizational, cleaning and travel hacks, easy crafting and DIY ideas and more. And take time for YOU by hopping in our monthly online book club—just toss on your jammies, cozy up, and you're all set!
I've been honored to share this voice with others in several best-selling anthologies, including I Just Want to Pee Alone, I Still Just Want to Pee Alone, I Just Want to Be Alone, I Just Want to Be Perfect, You Have Lipstick on Your Teeth, and Clash of the Couples. I've also served as a staff writer at Aiming Low and have been featured on prominent sites such as Huffington Post, BlogHer, In the Powder Room, Bonbon Break and Scary Mommy. Currently, I'm working as a Content Contributor for VProud and love my role as the Executive VP/Operations Manager of The BlogU Conference. I also enjoy providing social media consultation and management services to my clients.
As a mom of a school-age boy and girl and a very neurotic aging chocolate lab in the Philly suburbs, I unexpectedly fell in love with this blogging world in 2011 during a very rough time in my life as I grappled with the early death of my mother. The therapy of connection and laughs was more of a blessing than I could have imagined, and I haven't looked back since. As this life continues to rapidly change seasons, I love sharing our journey with my readers while remaining both genuinely real and faithful to a positive hope. I definitely don't "have it all down" and never will, but I do regularly present myself with The Mom of the Year award for the astoundingly subpar parenting skills I wield on a daily basis.
You'll find that The Mom of the Year is a very welcoming place, and we're glad you're here! It's rough out there–take a minute for a friendly break with a less serious look at the world of parenting and some much-needed encouragement.
All photos done by Briana Latta Photography!