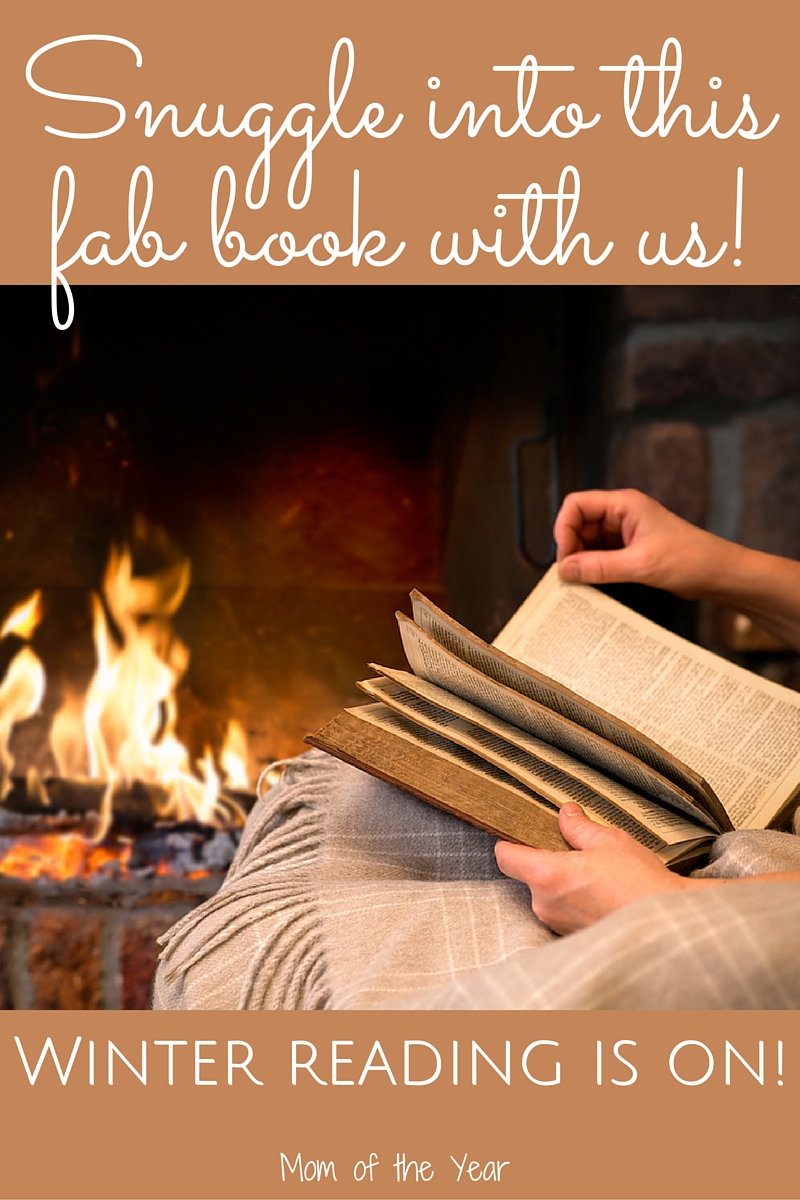 As an avid non-fan of bitter cold winter days, naming my favorite part of the tundra-like existence is an easy call: reading. Reading obsessively, continually. In all corners of the day and night and cagey-kid filled hours when you resort to shamelessly bribing the cherubs with bonus iPad time so you can snag just 15 minutes of peace.
Friends, I think your only hope of making it to spring in a semi-sane state is grabbing a book and digging in for some serious page turning. While the winds howl, moods sour in their Vitamin D deprived state, and you spend uncounted hours fantasizing about the long begone loves of flipflops and sandy beaches, read on and brave it out with us. Cheers to the power of reading!
To pass the assaulting January chill, Carrie of Normal Level of Crazy and I cozied up with John Grisham's newest novel, The Rogue Lawyer. We've got the whole scoop on it below and then are excited to announce our February pick!
And as always, we've got a copy our next pick up for grabs for one of YOU. As long as you are 18 or older and live in the continental United States, you're eligible to win it! Leave a comment on this post and tell us why you'd be tickled to snag a copy and you're entered!
*****************************************************************
As I first ventured into grown-up reading many years ago, I became a hard-core John Grisham fan, soaking up his classic titles like A Time to Kill, The Pelican Brief, and The Firm with a fervency. I was captivated by his more recent follow up to A Time to Kill, Sycamore Row, and had no reason to expect any less from his new title, The Rogue Lawyer.
I should have.
I was so wholly not into this book. Was it just me?
The premise was cool; some of the boss elements of The Lincoln Lawyer with a protagonist who wasn't wary of playing hard ball while marching to the beat of his own drum. I wanted to like Sebastian and his tough dedication to giving everyone a fair shot at justice. The problem was that I couldn't.
Did you like Sebastian? What were his redeeming qualities? What parts of him were harder to appreciate?
I couldn't like Sebastian because Grisham never allowed him to fully develop. In a novel that reads more like a string of loosely related short stories, the poignant, smart submersion into a complex legal world with all its complicated players that was Grisham's trademark is sadly missing. I read Grisham to be captivated, and The Rogue Lawyer did not captivate…at all.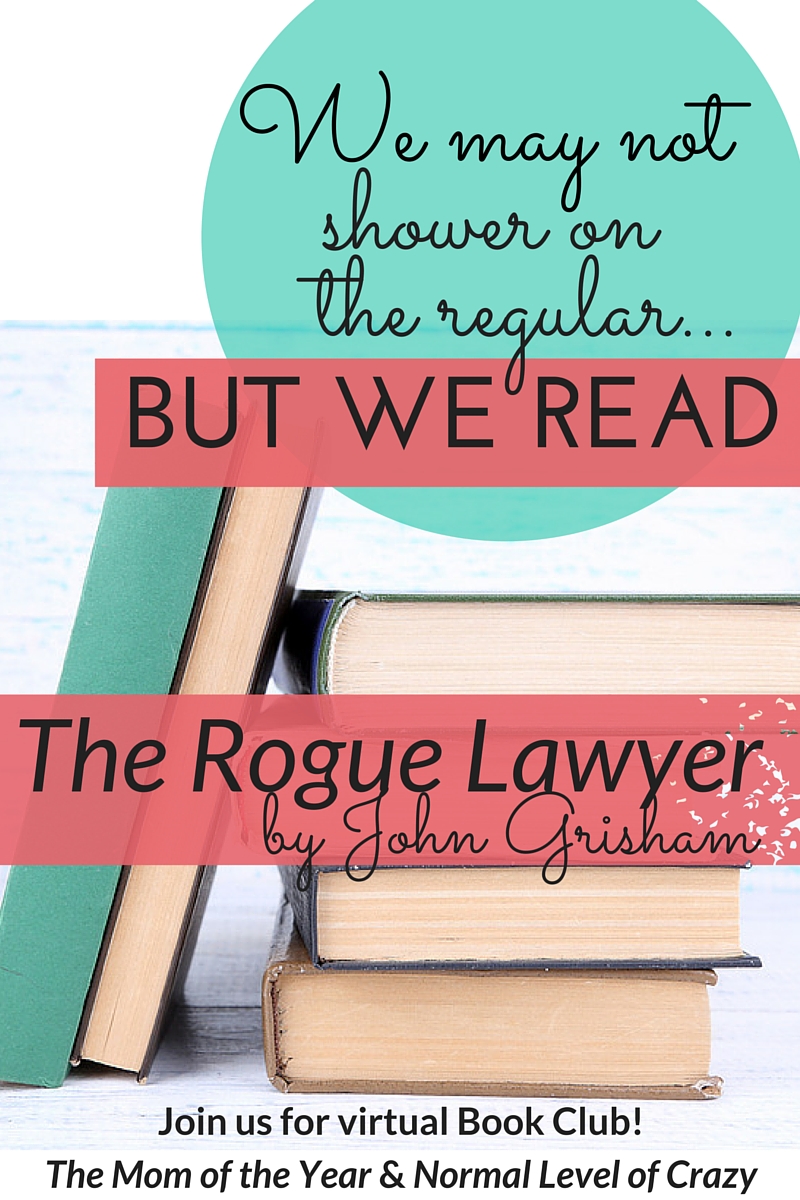 This said, I do respect the beauty with which Grisham matched Sebastian's rogue, meandering lifestyle with the book's style and structure, loose and noncommital.

If you've read Grisham in the past, how did The Rogue Lawyer compare to his previous novels?
I'd offer a spoiler alert for this note on the ending, except there was no ending. At all, really. The book simply stopped. No conclusion, no resolution…it was as if Grisham got bored and tossed down his pen.
What were your thoughts on the ending? Did you expect something different? If so, what?
If had been able to care more about the characters, I think I might have worked myself into a sizable tizzy over Sebastian's ex-wife and his relationship with his son. Grisham could have gone far in engaging his readers by devoting more to this story element.
Will I read Grisham again in the future? Of course. The Rogue Lawyer was a one-off for me. Just not my book. Can't win 'em all 😉
Share your thoughts on it below and let's chat, friends!
******************************************************
Then get ready to dig into February's pick! Carrie and I are thrilled to read The Lake House by Kate Morton with you. I have read a other books by Morton and have been so delighted. Can't wait to check this one out!
Here is the synopsis from Amazon:
From the New York Times and internationally bestselling author of The Secret Keeper and The Distant Hours, an intricately plotted, spellbinding new novel of heartstopping suspense and uncovered secrets.
Living on her family's idyllic lakeside estate in Cornwall, England, Alice Edevane is a bright, inquisitive, innocent, and precociously talented sixteen-year-old who loves to write stories. But the mysteries she pens are no match for the one her family is about to endure…
One midsummer's eve, after a beautiful party drawing hundreds of guests to the estate has ended, the Edevanes discover that their youngest child, eleven-month-old Theo, has vanished without a trace. What follows is a tragedy that tears the family apart in ways they never imagined.
Decades later, Alice is living in London, having enjoyed a long successful career as an author. Theo's case has never been solved, though Alice still harbors a suspicion as to the culprit. Miles away, Sadie Sparrow, a young detective in the London police force, is staying at her grandfather's house in Cornwall. While out walking one day, she stumbles upon the old estate—now crumbling and covered with vines, clearly abandoned long ago. Her curiosity is sparked, setting off a series of events that will bring her and Alice together and reveal shocking truths about a past long gone…yet more present than ever.
A lush, atmospheric tale of intertwined destinies, this latest novel from a masterful storyteller is an enthralling, thoroughly satisfying read.
Intrigued? I know, so are we! Leave a comment below before 2/12/16 at 5:30am ET letting us know you'd love to win a copy of The Lake House and we'll pick the winner at random.
Happy reading, friends!