****Thanks to MyHeritage DNA for sponsoring this post so I could tell you about my family's experience using their DNA test kits.****
If you had asked me a week ago what my heritage was, I would have lamely mumbled something about being German and Polish. I believed my mother was German because I have such a very-German middle name (her maiden name), Reighard, and I thought I once heard my grandma say that my dad's side of the family was Polish (but it's very likely I made this up, as my dad seems to believe I did). In short, I was going on a middle name and a fuzzy childhood memory, and in reality, I had absolutely no clue what my heritage actually was.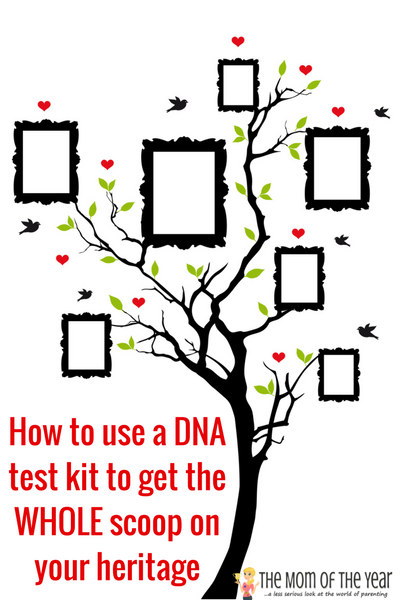 With all the recent buzz about DNA test kits and their increasing popularity, I began to crush pretty hard on trying one out so I could learn from where I came. I thought it would be so interesting to know what ethnicity my sister and I really were. As I was sharing these thoughts with my husband, he noted that though my sister and I were siblings, we don't share the same DNA; if we both took the test, we might get rather different results. Intriguing! As the wheels in my mind started churning more, I wondered what was my husband's ancestry profile? What genes were we passing on to our children? With that question in mind, what was my own father's DNA and what genes had he passed on to my sister and me? I wanted to know all the answers!
My sudden, burning interest in my entire family's DNA lead me to immediately began to research my options for sorting it. Through this search I connected with the super user-friendly MyHeritage DNA, who kindly offered to send kits my way so my dad, my sister, my husband and I could all get to the bottom of our ethnicity. Having no idea what to expect, I was tickled to give the DNA test kits a go!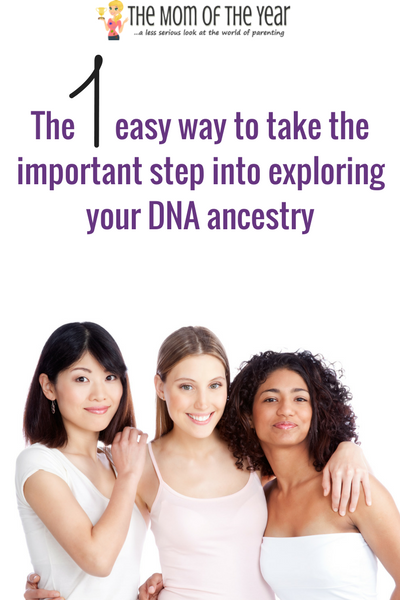 How do MyHeritage DNA test kits work?
Easy! No, really, if I could figure it out, you can too! But there is also a video available to walk you through if needed.
You go to the website and purchase kit.
They mail it to you.
It arrives and you follow the very clear directions about how to collect a cheek swab sample (again, super-easy, I promise).
You mail the DNA test kit back and then wait 2-3 weeks.
They send you an email letting you know your results are ready! You can view them online, or print them out if you prefer.
The results are broken down first with a percentage assigned per world region (i.e. South Europe). A more specific percentage is them assigned to specific areas and ethnicities of the region (i.e. Italian and Sardinian). The numerical results are accompanied by a world map that visually shows you your results by highlighting regions on the map where your discovered ethnicity is geographically locating. For even further visual aid, MyHeritage DNA offers an animated version of your results as well–a short fun video to play as you first discover your heritage!
Here is is a screen shot of my results: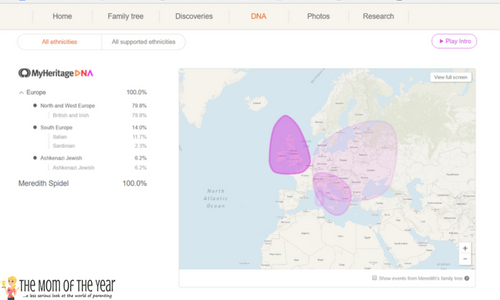 Was I surprised by my results? YES! My whole family was, in fact. You can see all of our reactions in the video below; we had a bit of DNA Test Kits Results Reveal Party! As you'll see, I was most tickled to learn that I was 11% Italian and 6% Jewish–I had no idea! It was so fun and surprising to discover my ethnic heritage was more diverse than I imagined–and not a bit Polish 😉
But how much do MyHeritage DNA test kits cost?
At $99 and frequently on sale for $79 (as it is right now!), they were by far the most affordable DNA test kits I found. Now that I have my own results, I am busily planning who else I can gift DNA test kits too as a special present; the price makes the kits perfect for a special Mother's Day, Father's Day, birthday, holiday or graduation surprise.
And even better than $79 is FREE–one of you, readers, is going to score one here! As long as you are 18 or older and live in the continental United States, you are eligible to enter through the Rafflecopter below to win a free DNA test kit sent to your home! Giveaway will close on 4/11/17 at 5:30am ET.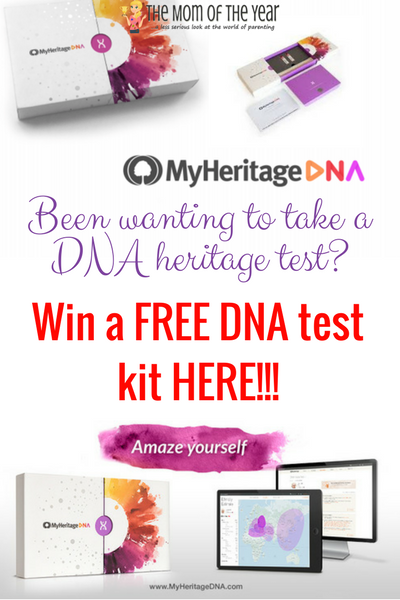 Any other MyHeritage DNA features I should know about?
I think it's neat how the site regularly sends you emails notifying you of potential family member matches from their pool of other users who have taken and completed the DNA test kits. You obviously have no obligation at all to look into these matches, but if you enjoy genealogy, this is a fantastic tool!
The site also includes a free family tree app (or tool to be completed via their site if you prefer) to help you map and track your family relations–far more advanced than the picture family tree I drew in elementary school!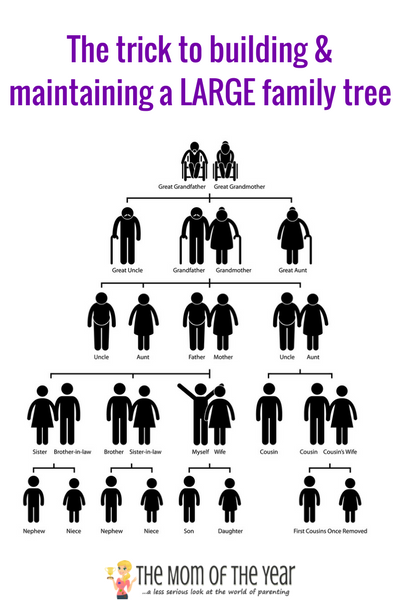 Friends, I can't say enough what a very cool experience completing this was for my family and me. I now completely understand all the current rage surrounding DNA test kits. It was not only fun to learn more about ourselves, but it feels important too: important to know where we came from so when passing our heritage down to our children we can do it with informed knowledge (vs. vague made-up assumptions about being Polish 😉 ).
Go on and grab a kit for yourself from MyHeritage DNA and maybe a few of your family members as well and then throw your own Results Reveal Party!
ENTER HERE TO WIN YOUR OWN DNA TEST KIT:
The following two tabs change content below.
Meredith blogs at The Mom of the Year, where she dedicatedly earns her title one epic parenting fail at a time, offering quick, relatable laughs for fellow parents and all their empathizers. She has been part of several best-selling anthologies, featured on prominent sites such as Huffington Post, In the Powder Room and BlogHer, and loves her role as the Executive VP/Operations Manager of The BlogU Conference. When she's not breaking up fights over Legos and juice boxes, she remains fully committed to sharing a less serious look at the world of parenting.