Thank you to StoryWorth for sponsoring this post so I can tell you all about the perfect way to preserve your family history with this fantastic, meaningful last minute holiday gift.
I still remember vividly the first time I met my husband's grandfather. He was knee deep in his asparagus garden and told me, "I bet I could teach you a thing or two about Victory Gardens." It was in that instant that I understood this man had many stories to tell. Over the years I learned all about his time as a soldier, his time traveling, and of course when he settled down to start a family. He captivated me with all of these stories. Every time I visited my husband's grandfather, we would sit in one of those swinging chairs overlooking his huge garden and talk about the past.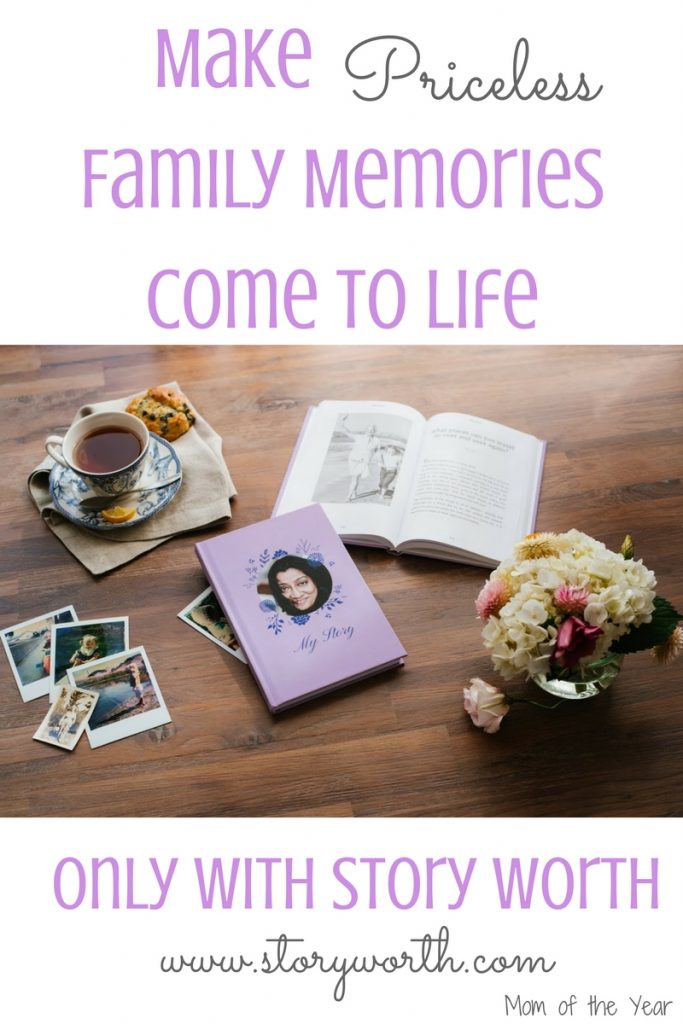 When he passed in 2013, my biggest regret was not writing down or recording all of those memories that left with him. My husband and I vowed from then on, we would write down significant pieces of our family's past we learned so this information could be passed on generation to generation. Especially now that my husband and I have our own children, we want them know that their grandparents aren't just "grandma and grandpa" but that they are people with fascinating stories to tell.
A company founded in 2012, StoryWorth, aims to help us with this story-telling mission. StoryWorth takes family memories and turns them into beautiful books that can be read for generations to come. It is a way to not only preserve your family history with photographs, but also with questions and answers that many of us don't think to ask. It's a very personal gift to give, and can so quickly and thoughtfully be given!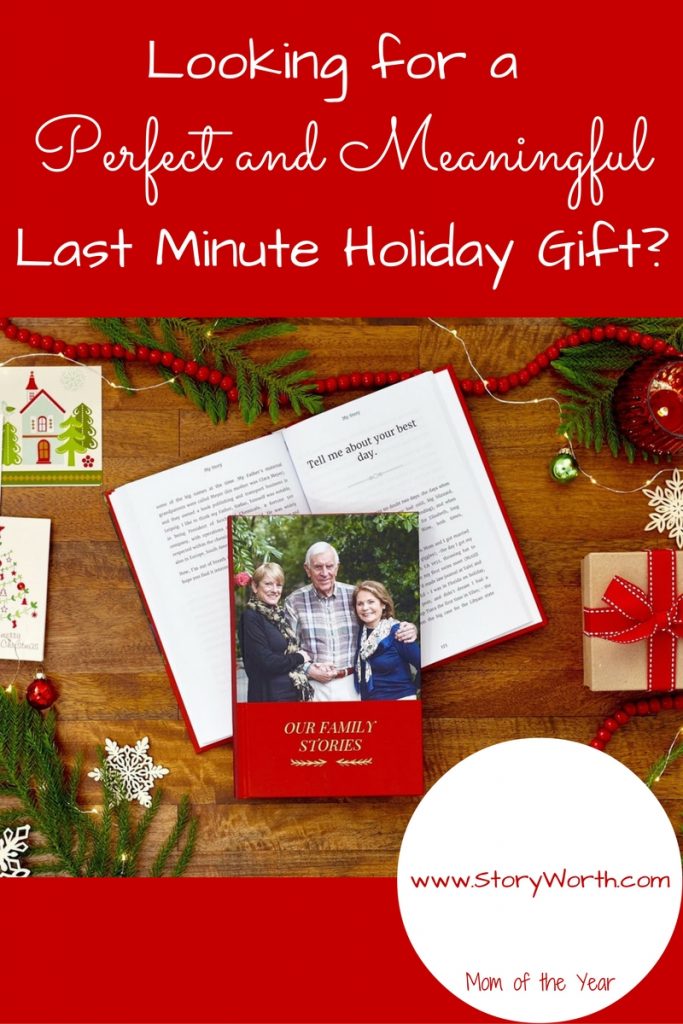 How does StoryWorth help you preserve your family history?
For one year, you will create memories and ask a loved one questions regarding their past. After that year is up, every answer will be used to craft a beautiful hardcover book.
First, easily purchase a package for your family member at www.storyworth.com. The normal rate is $79 but just for the holidays, the price is discounted to $59–a steal for the invaluable memories it creates!
Your loved one will receive one question each week from a library of over 600 questions. You can also add your own questions if you would like. They simply reply via email with their story, or record it over the phone.
Once they send their story in, a copy is emailed to you in real time, so you can reply to the story with questions or comments.
After a year, StoryWorth will print these stories in a stunning keepsake book–you chose one of different book designs that are all customizable!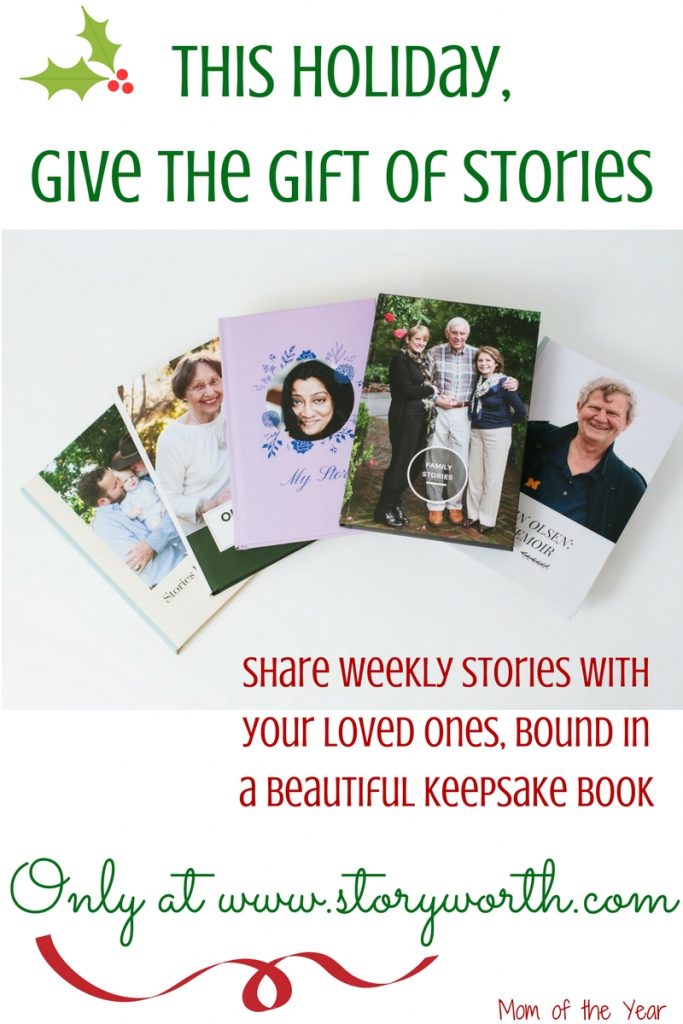 Christmas is less than a week away and I am running out of time for gift shopping. Every year I struggle to find meaningful gifts. Does my grandmother really need another blanket? Does my Father in Law really need another pair of gloves? Yet every year I have no clue what to buy and end up with a cart full of meaningless items.
This year though, I'm changing my game. I'm excited to gift StoryWorth to my family as it is not only meaningful, personal, and affordable, but something I can enjoy with my loved ones for years to come while learning more about them. This feels especially important with my grandmother: as my only remaining grandparent, when she passes, an entire chapter of family history will pass too. I am thankful for StoryWorth not only helping me preserve an important part of my family history, but bringing my grandmother and I closer together than ever!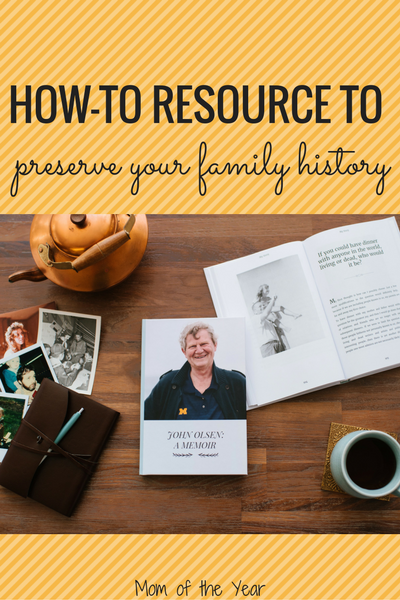 And a bonus? I don't have to deal with the holiday mall crowds, and I can buy it last minute online! Yup, friends, order this week and snag the perfect, meaningful gift in time for Christmas!
*** Thank you to StoryWorth for sponsoring this post so I can tell you all about this invaluable way to preserve your family history and perfect last-minute holiday gift! ***
The following two tabs change content below.
Lindsay Houser
When Lindsay isn't fielding three-nager temper tantrums and scraping Play-Doh off the floor, her passions are the great outdoors, cooking, creating, and healthy, holistic living.
Latest posts by Lindsay Houser (see all)