Thank you to Dutch Wonderland for hosting us so I could share these insider tips to visiting Dutch Wonderland with you!
I LOVE the month of December! Holiday cheer, excited kids, and so many fun holiday events to keep us entertained and out of the house. Every year, I try to take my kids to one bigger holiday experience to celebrate the season and get excited for the Big Guy to visit. So naturally, when I heard that Dutch Wonderland has a Dutch Winter Wonderland I knew we had to go check it out! For reference, Dutch Winter Wonderland opens in November but I figured that December would make it more magical and boy did we have a BLAST! I know the idea of a theme park in the winter can be intimidating, so I'm going to share with you my best advice for visiting Dutch Winter Wonderland in December.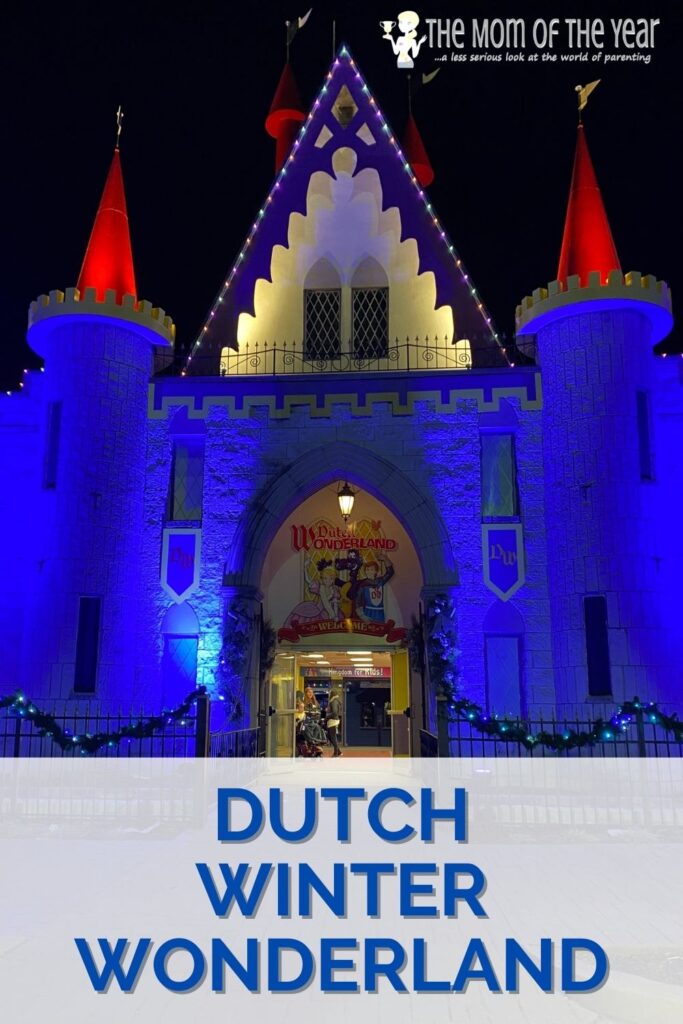 Staying Warm
One of the most magical parts of Dutch Winter Wonderland is that the park hours are from 3pm-8pm so you can walk around and enjoy the rides in the dark under the beautiful Christmas lights! Keep in mind though, the evening gets colder and parents know, cold kids are miserable. I dressed my kids in multiple layers and had them wear leggings under their pants, along with winter jackets, hats, and gloves. We all stayed warm and happy, even while standing still. We also purchased a hot chocolate mug (only $.99 refills!) and continually refilled it as we walked along. All of the food buildings had hot chocolate so it was easy to refill a nice warm drink as we walked along.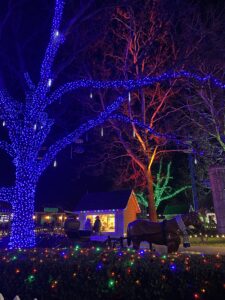 Ride Variety
It's important to know, not all of the rides are open during Dutch Winter Wonderland. I actually loved this concept as the kids and I were about to hit ALL of the rides before closing multiple times. My kids are currently 10 and 7 and there was plenty to do for them! They have a great variety of rides for all ages. I saw most of the toddler/young child rides open, but they also had rides that my 10 year old was super excited for. Our favorites were the antique cars (that older kids can be the driver for), bumper cars, Roller Coaster, and Turtle Whirl. They even had all of the dinosaurs in Exploration Island dressed and lit up, so we really enjoyed walking through and checking them out!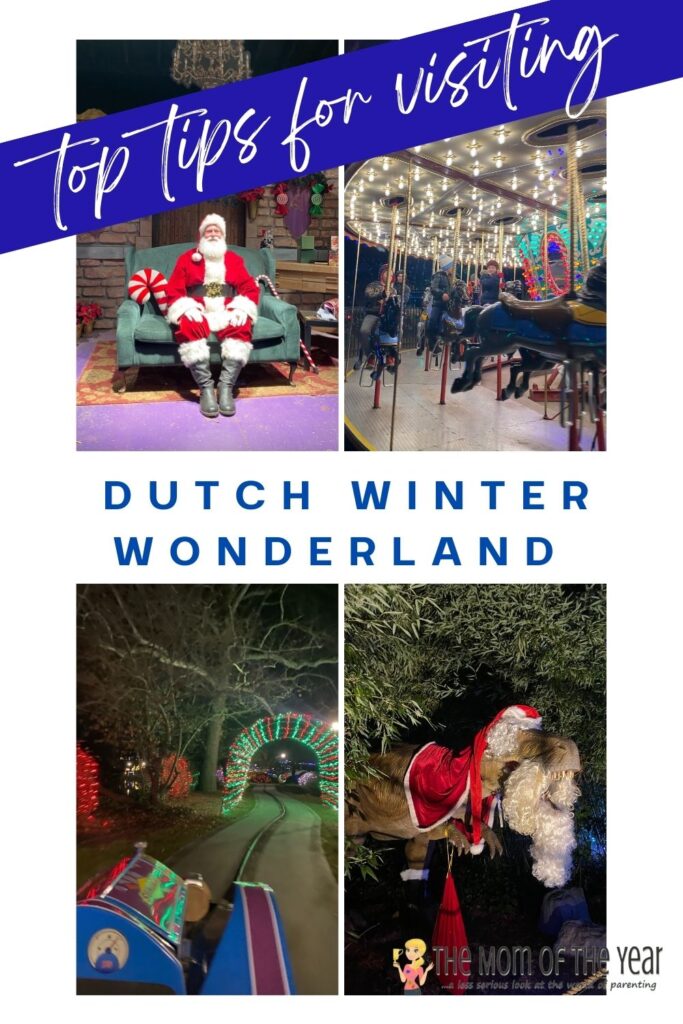 Santa is Here!
I'm going to let you in on a secret, I loathe going to the mall to see Santa and refuse to go. Not to worry at Dutch Winter Wonderland though, Santa is there and his setup is beautiful! You can choose to sign up for Cookies with Santa for a fee, or you can find him outside included in your ticket cost! The day we went was not crowded at all so we only waited for a few minutes before my kids got to hang out with Santa and discuss their lists.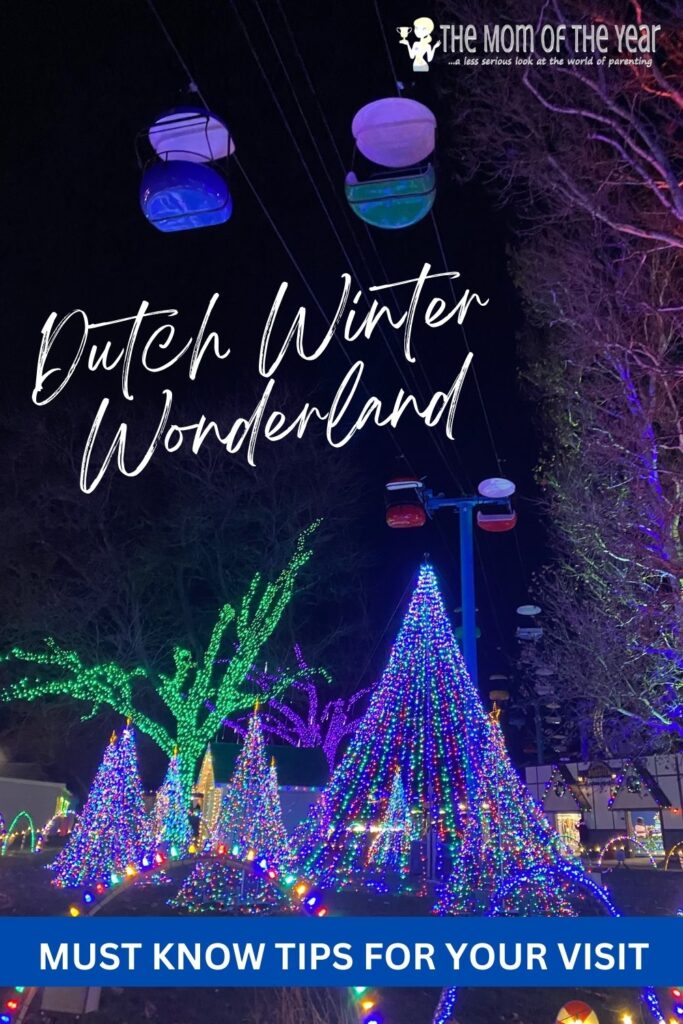 I would absolutely go back to Dutch Winter Wonderland again. The kids and I had so much fun ringing in the holiday season, visiting Santa, and riding ALL of the rides! The lights were beautiful, especially as you take a train ride through the park in the dark. If you are looking to visit, they are open the entire week of Christmas from December 26- January 1 and even have a fun New Years Eve countdown at 3:30pm if you attend that day.
Have you been to Dutch Wonderland before? Let me know what your favorite ride is in the comments!
The following two tabs change content below.
Lindsay Houser
When Lindsay isn't fielding three-nager temper tantrums and scraping Play-Doh off the floor, her passions are the great outdoors, cooking, creating, and healthy, holistic living.
Latest posts by Lindsay Houser (see all)