The sun is shining, and everyone is soaking up the season! You don't want the fun to stop just because it's mealtime, so you invite the gang over for pizza, grab hoagies on the way to the park, or fire up the grill for something quick and crowd-pleasing. Summer is made for impromptu entertaining! And if you want to keep the easy vibe, yet make it even sweeter include dessert in your breezy evenings with these delicious summer dessert shortcuts.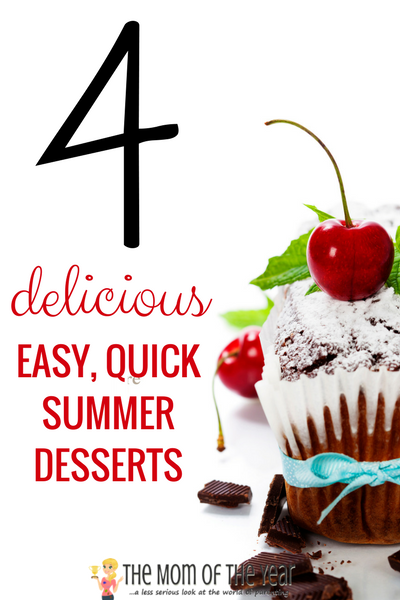 4 Summer Dessert Shortcuts:
If you find yourself with a last-minute invite, but still want to wow the crew with a fun and simple dessert that screams summer, don't fret, we've got four super-simple, easy-prep, genius summer dessert shortcuts that will make you a summer dessert hero!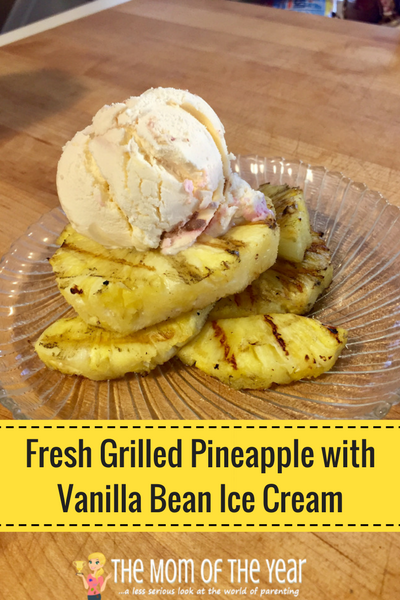 Fresh Grilled Pineapple with Vanilla Bean Ice Cream
Grab a fresh pineapple (bonus points if it's already cored for you!) and pint of vanilla bean ice cream, and you're halfway there. Slice the pineapple in 1/2" slices and grill over medium heat until grill lines appear. While pineapple is still warm, top with a scoop of vanilla bean ice cream. Hits lots of caramelly sweet notes and is a big favorite of the littles around here!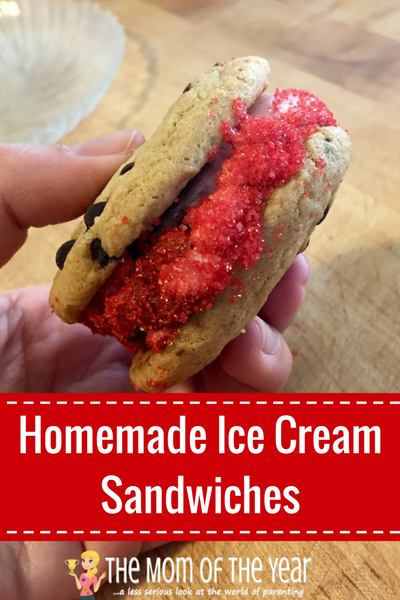 Mostly-Homemade Ice Cream Sandwiches
Swing through the grocery store bakery department and grab a pack of fresh cookies (any flavor you love will work, but opt for chewy over crunch to keep the texture in line), a carton of Neapolitan ice cream, and sprinkles of your choice. For even more fun? Let this become a DIY station at your gathering by letting guests choose a type of cookie, ice cream flavor, and sprinkles. These treats also work fabulously made ahead and frozen for up to 1 day, just give them a wrap in plastic wrap and label your treats with flavors. Yum!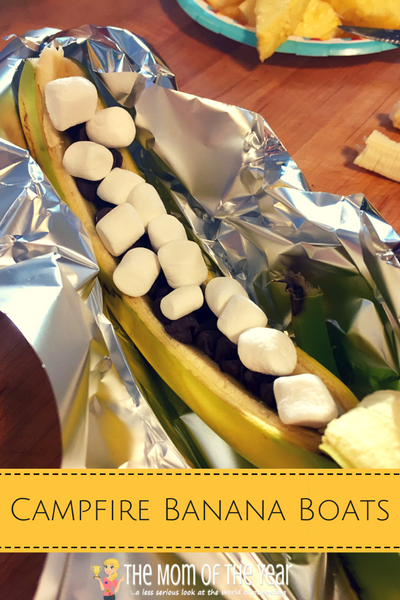 Banana Boats
Camping or want to pretend you're camping? Looking for a zero clean-up dessert for the masses? Banana Boats are the answer! Topping options can run the gamut, but we usually keep it classic with mini marshmallows and chocolate chips.
Score a small V-shape with a knife at the backside of the banana stem and pull one strip of the peel all the way to the end, leaving it attached so it can cover up the goodies you're about to stuff inside! Remove a small channel the length of the banana, again in a V-shape, reserving the piece you remove. Stuff with yumminess, but try not to over-stuff. Top with the piece of banana you removed and cover with the banana peel strip. Wrap loosely in foil and stick it on the grill on medium low heat for about 10 minutes. Alternately, you can lay these in the coals of a campfire if you're roughing it!
Kitchen Sink Ice Box Cake
The ease of this one blew my mind the first time I pulled it together. What you'll need: a box of ice cream sandwiches, chocolate sauce, frozen whipped topping, and mix-ins of your choice (we used leftover Halloween/Easter candy!), and waxed paper. Grab a loaf pan, or any pan that's at least 2 ice cream sandwiches deep, and start by fitting a piece of wax paper to cover the bottom and sides of the pan. I recommend cutting slits at the corners to make it fit easily.
Now start layering: begin with ice cream sandwiches, then whipped topping, chopped up chocolates, drizzle of chocolate sauce, and then repeat with a second layer. Cover the pan loosely with foil and freeze at least 2 hours, and up to 2 weeks. Remove easily from the pan for slicing by lifting on the edges of the wax paper lining, and PRESTO! 'Homemade' ice cream cake in minutes!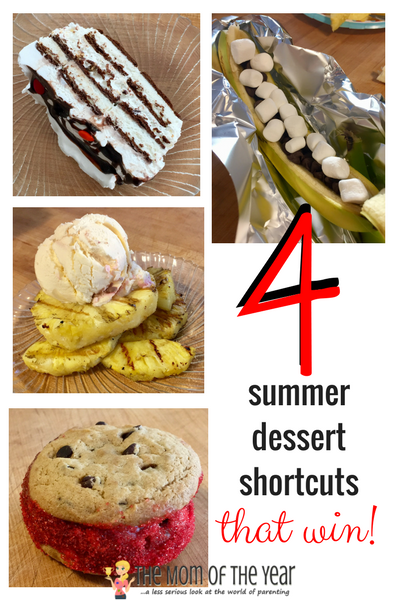 With these little summer dessert shortcuts gems in your pocket, you know you can bring the sweetness to your next summer gathering with no hassle. Time to go soak up the easy-breeziness of the season!
First image credit: depositphotos.com, Image ID:27192361, Copyright:klenova
The following two tabs change content below.
Heidi Rega
Heidi is a full-time mom to one spunk-tastic three-year-old, part-time nanny to 3 others, Publisher of Macaroni Kid Main Line, big time foodie, graphic design snob, and massive self-care advocate. With a professional background in food and beverage, and real world experience in what kids will actually consume, she ventures to bring you fun recipes that come "thisclose" to making everyone happy. We all know that it's an impossible feat; but this mom loves a challenge!
Latest posts by Heidi Rega (see all)