If you're anything like me, you've been searching for ways to lessen the dish-load at your house, especially during the summer months. I don't want to be standing over a sink of dirty dishes when there's fun to be had outside with my family. One easy way to do this is to fire up the grill! I know that even when we only cook our main protein outside, I see a significant decrease in the amount of things to scrub or load into our less-than-awesome dishwasher.
But what if you could grill THE ENTIRE MEAL with side dishes included?! Can it be done?
Well, add these little gems to your rotation, and gain back those minutes you would have spent scrubbing and rinsing! This is a super way to use those veggies you've been growing in your garden or fresh veggies from the market! And you can fancy these recipes up a bit for company if you'd like, but these grilled side dish recipes are just as delicious served up on a paper plate with plastic utensils (you know, for less scrubbing 😉 ).
Grilled Side Dish Recipes:
Seasoned Grilled Red Potatoes
Wash and slice red potatoes into 1/2″ slices, leaving skin on. Coat with olive oil and sprinkle with seasoned salt. Grill over medium heat, turning as needed to prevent burning. Cook for approximately 15-20 minutes or until easily pierced by a fork.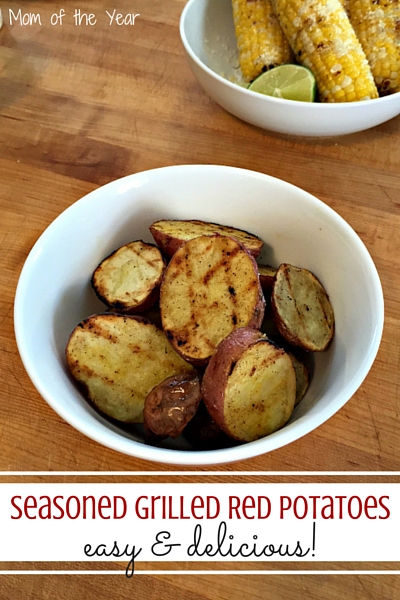 Parmesan-Lime Charred Sweet Corn
Remove corn husks and silks, and brush lightly with olive oil.  Grill over medium heat for approximately 10 minutes, turning frequently to char all sides. Remove from heat and sprinkle with lime juice, salt, pepper, and Parmesan cheese.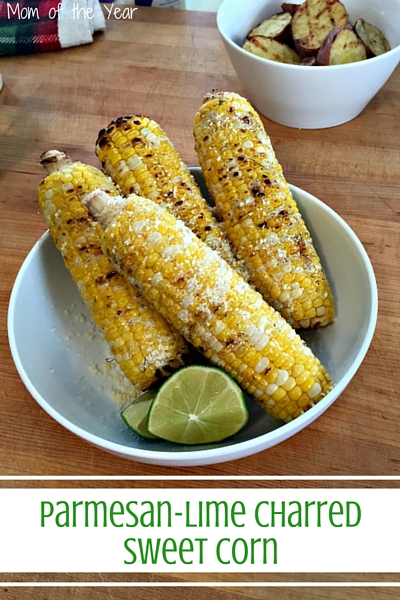 Grilled Veggie Packets (3 Ways)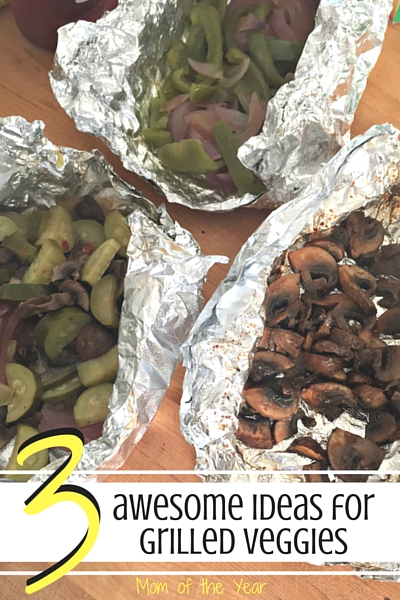 Packet #1 – Peppers and Onions
Slice green peppers and onions in 3/4″ slices, toss with olive oil and seasoned salt.
Packet #2 – Veggie Medley
Chop zucchini, onions, peppers, and mushrooms in bite-size pieces. Drizzle with prepared Italian dressing, salt and pepper.
Packet #3 – Balsamic Mushrooms
Chop mushrooms of your choice (we love baby bellas) and toss with olive oil, balsamic vinegar, salt, and pepper.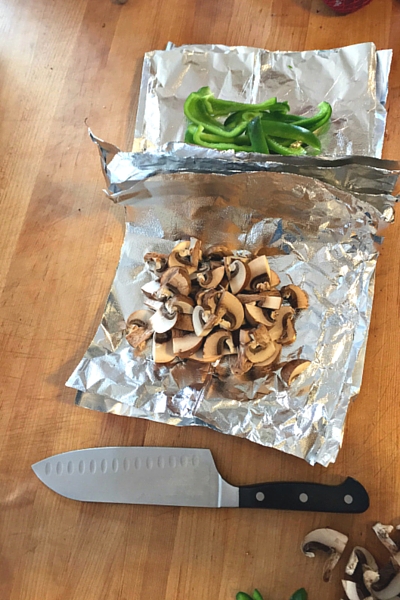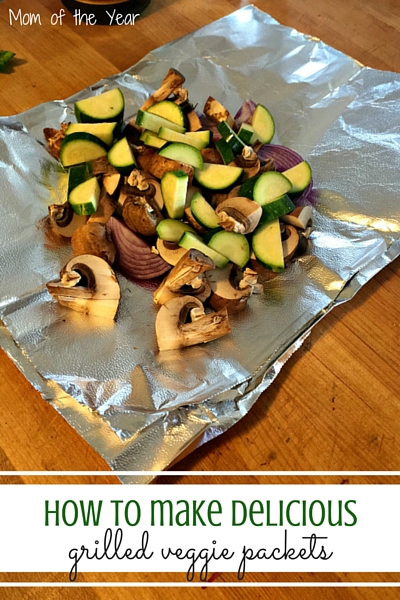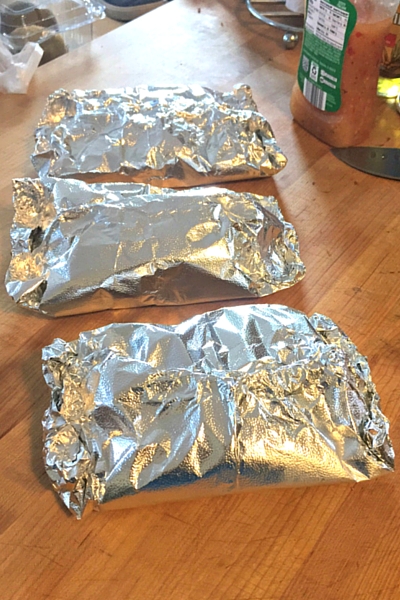 Need some complete menu ideas for meals with these Grilled Side Dish Recipes?
Serve the corn and potatoes alongside your favorite grilled sausage. We love turkey kielbasa and so does our Little. She thinks it's a big hot dog 😉
The peppers and onions can be tossed on top of a grilled Italian sausage on a bun, for a super easy crowd-pleaser. This one is great when cooking for a crowd. Prep a mess of packets ahead of time, and grill a few alongside your sausage, and viola!
Toss the veggie medley with pre-prepared pasta, and a little extra dressing or olive oil and you've got a lovely room temp grilled pasta salad that's a meal in itself!
The balsamic mushrooms are delish served atop the burger of your choice. My family loves them on top of a turkey burger, with swiss cheese melted over everything!
Score bonus points with this idea for a grilled dessert!:
Slice up a pineapple, and throw that on the grill, too! No instructions needed, other than to turn once after cooking for a few minutes on the first side. Serve on top of vanilla ice cream. You're welcome 😉
Happy grilling, friends! Give those dishpan hands a rest and get outside!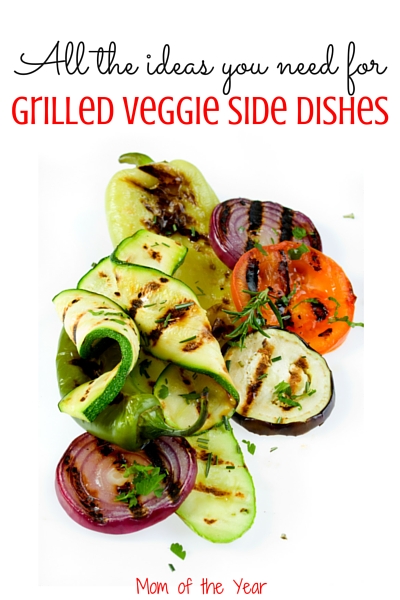 Last image credit: depositphotos.com, image ID:3467866, copyright:igordutina
The following two tabs change content below.
Heidi Rega
Heidi is a full-time mom to one spunk-tastic three-year-old, part-time nanny to 3 others, Publisher of Macaroni Kid Main Line, big time foodie, graphic design snob, and massive self-care advocate. With a professional background in food and beverage, and real world experience in what kids will actually consume, she ventures to bring you fun recipes that come "thisclose" to making everyone happy. We all know that it's an impossible feat; but this mom loves a challenge!
Latest posts by Heidi Rega (see all)