I want my kiddo to look back and remember a fun, celebration-filled childhood. One with lots of seemingly impromptu festivities to mark all of life's little milestones and holidays. The problem I keep running into is that all of that festive fun takes lots of time, and as moms, time is a commodity typically in short supply! I'm not ready to abandon the fun, so I worked hard to find shortcuts for keeping the celebration going without a ton of time or effort. Now with St. Patrick's Day coming up, I'm ready to share a cool hack for bringing a wee bit of Irish cheer into your day with this recipe for End of the Rainbow St. Patrick's Day Pancakes. Time to take a family breakfast staple and turn up the volume. Now your family really can find the gold at the end of the rainbow this St. Patrick's Day!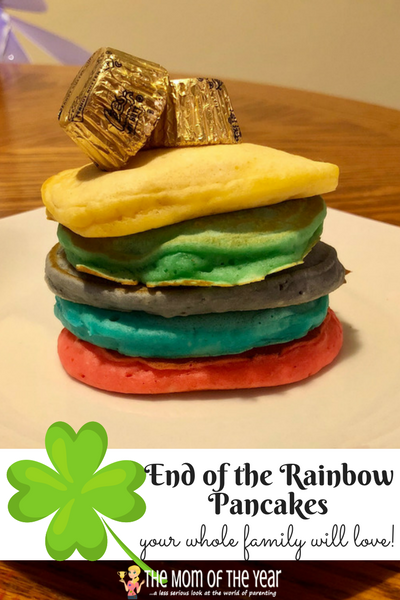 End of the Rainbow St. Patrick's Day Pancakes:
1 ½ cups all-purpose flour
3 ½ tsp baking powder
1 tsp salt
1 tbs sugar
1 ¼ cups milk (almond or coconut are both great swaps!)
1 egg
2 tbs vegetable oil
1 tsp vanilla extract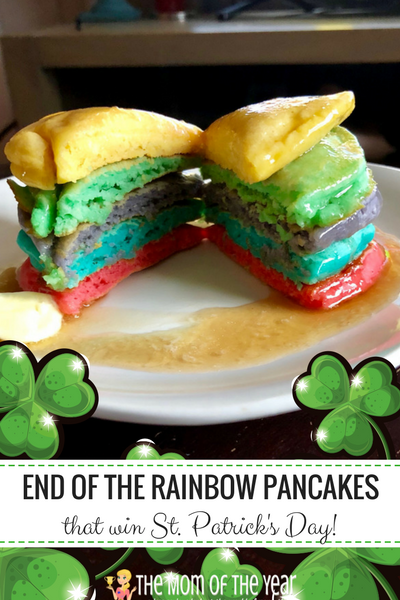 Combine all ingredients in a large bowl. Once blended, separate batter into 5 smaller bowls. Add drops of food coloring to achieve desired color.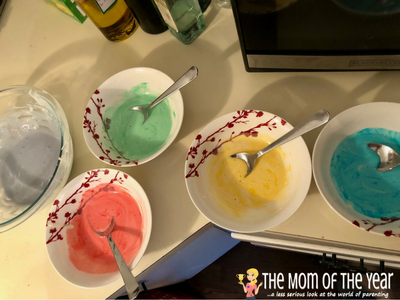 Drop onto heated, oiled skillet or griddle. Watch closely and flip when medium sized bubbles form. Cook for an additional minute after flipping and remove from pan. Stack into a rainbow tower, and top with gold!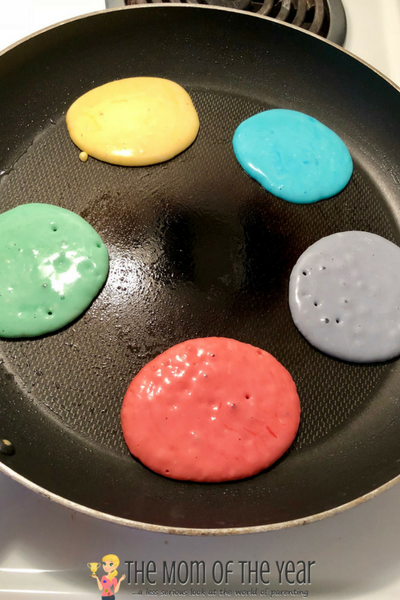 Get ready for the squeals of delight from your little leprechauns when you serve up these End of the Rainbow St. Patrick's Day Pancakes! Whip these up after you've made your Leprechaun Trap, and you'll be acing this Irish holiday, mama.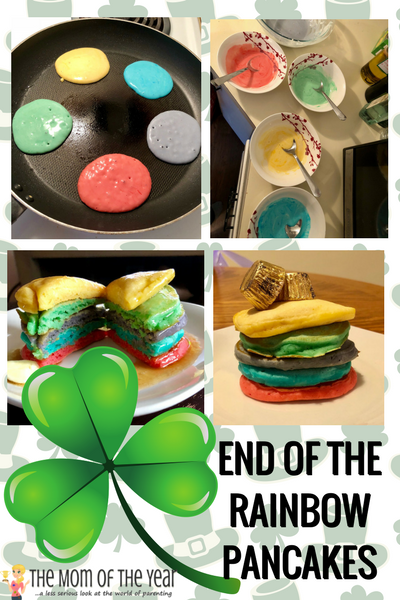 The following two tabs change content below.
Heidi Rega
Heidi is a full-time mom to one spunk-tastic three-year-old, part-time nanny to 3 others, Publisher of Macaroni Kid Main Line, big time foodie, graphic design snob, and massive self-care advocate. With a professional background in food and beverage, and real world experience in what kids will actually consume, she ventures to bring you fun recipes that come "thisclose" to making everyone happy. We all know that it's an impossible feat; but this mom loves a challenge!
Latest posts by Heidi Rega (see all)