On Easter morning, the kiddos are up early, they're happy, they're hunting for eggs, and then suddenly–they're ravenously hungry and begging for candy because they just can't wait another second for breakfast! Maybe you're hosting the in-laws, too, so the pressure is really on. Now you're faced with the choice of missing the action to get ahead of the hunger or waiting until everyone's hangry and rushing to put something on the table. I used to think a way to enjoy the fun AND get a meal ready was impossible, but with a one-pan, make-ahead Easter breakfast, you can!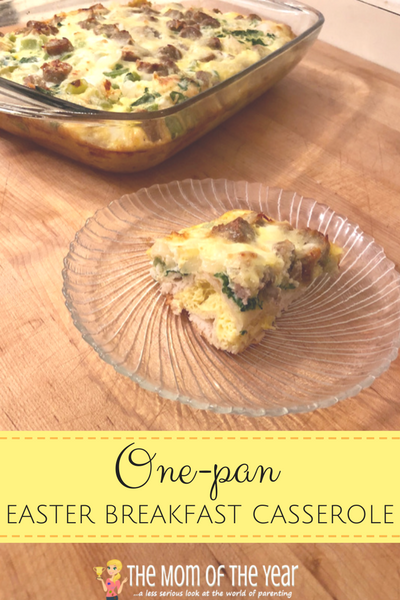 After doing lots of trial and error, weeding out the soggy, underwhelming options, and I've got the winning dish for your Easter morning! Ready to check it out? Let's go!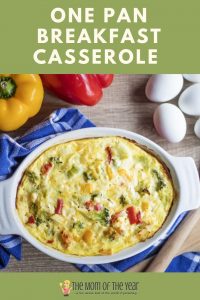 One Pan Easter Breakfast Casserole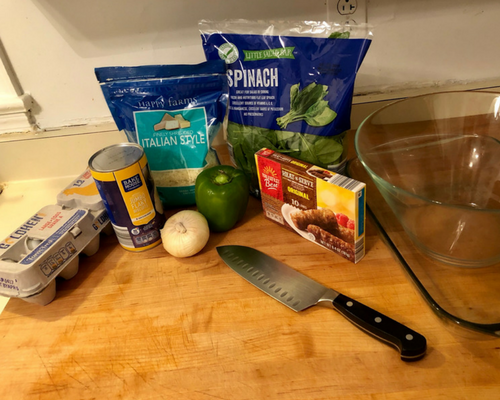 Ingredients
1 tablespoon olive oil or spray for greasing pan
1 diced bell pepper
1 small chopped onion
1 cup chopped breakfast sausage
½ cup chopped fresh spinach
1 (8 oz) tube crescent rolls or flattened biscuits
12 eggs
1.5 cups shredded Italian blend cheese
Salt and pepper to taste
Instructions
Preheat oven to 350 degrees F. Generously coat a 9×13 baking dish with nonstick cooking spray.
In the prepared dish, layer crescent rolls (or flattened biscuits), peppers, onions, and crumbled sausage.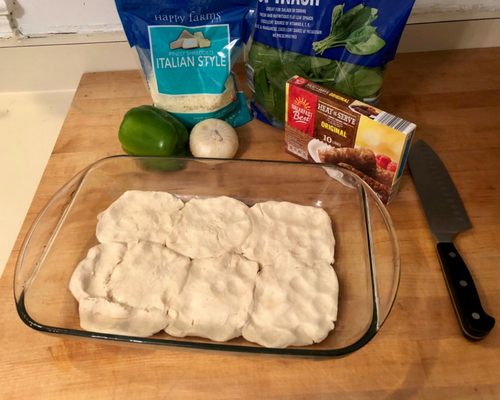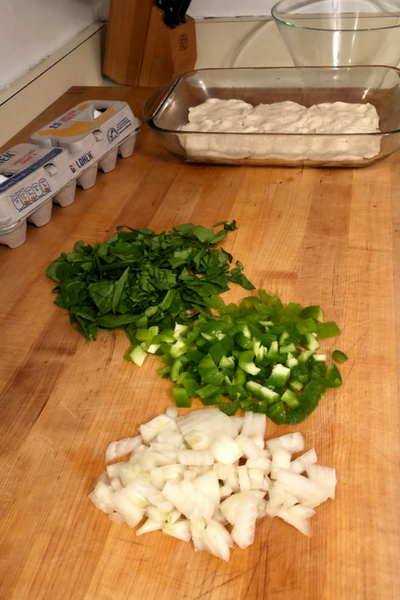 Sprinkle with .5 cups shredded cheese.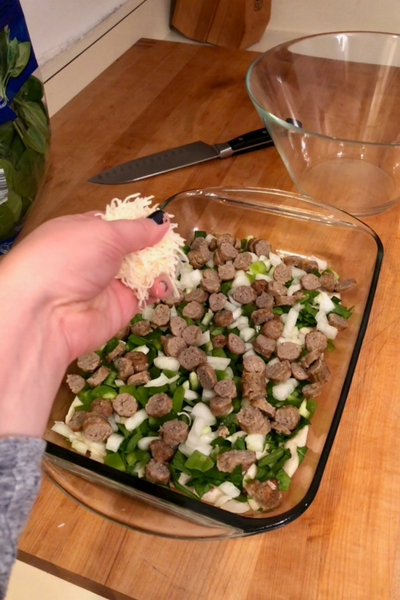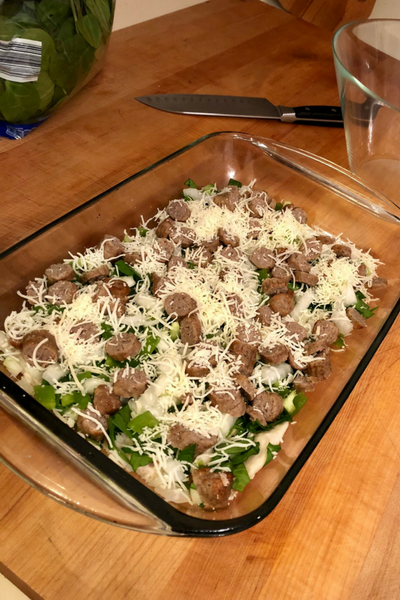 Beat the eggs with the salt and pepper and pour on top.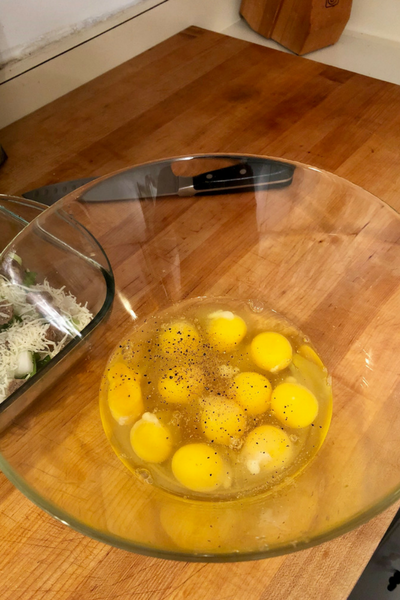 Top with remaining cheese.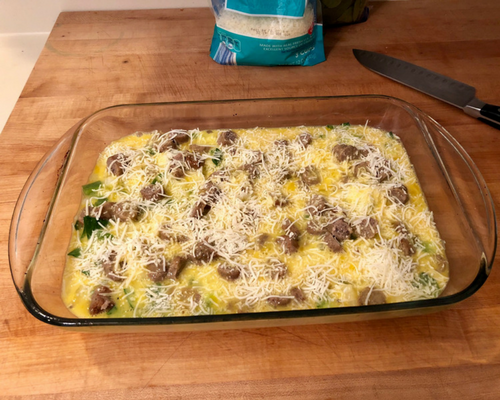 Bake uncovered at 350 for 30 minutes; cover and continue baking an additional 10 minutes or until a knife inserted in center comes out clean.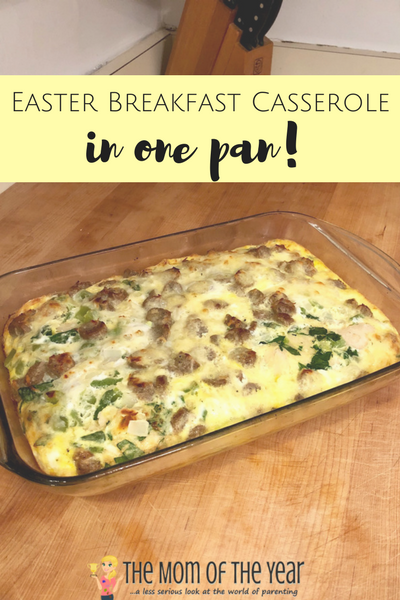 ***To make this one-pan Easter breakfast casserole ahead of time, simply stop after adding the peppers, onions, and 1/2 cup of cheese. Give the eggs a quick scramble in the morning, pour them in, then top with remaining cheese before sliding it into the oven. ***
Makes: 8 servings.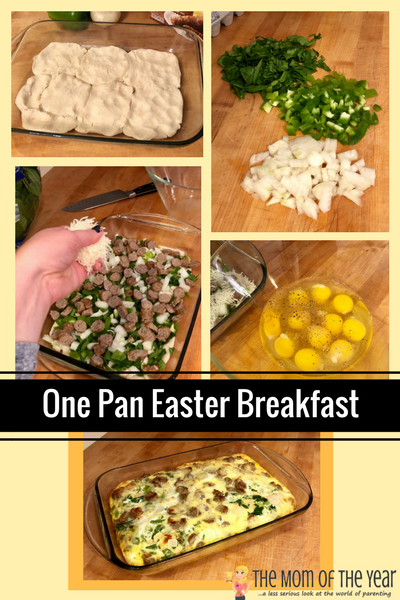 Want to switch up the main ingredients? No problem! You can easily swap in your breakfast favorites. Other ideas include sliced Italian meats and provolone, crumbled bacon and cheddar, and leftover grilled veggies with mozzarella.
Now get out there and enjoy this special holiday with your family, and enjoy a tasty Easter breakfast, too!
The following two tabs change content below.
Heidi Rega
Heidi is a full-time mom to one spunk-tastic three-year-old, part-time nanny to 3 others, Publisher of Macaroni Kid Main Line, big time foodie, graphic design snob, and massive self-care advocate. With a professional background in food and beverage, and real world experience in what kids will actually consume, she ventures to bring you fun recipes that come "thisclose" to making everyone happy. We all know that it's an impossible feat; but this mom loves a challenge!
Latest posts by Heidi Rega (see all)