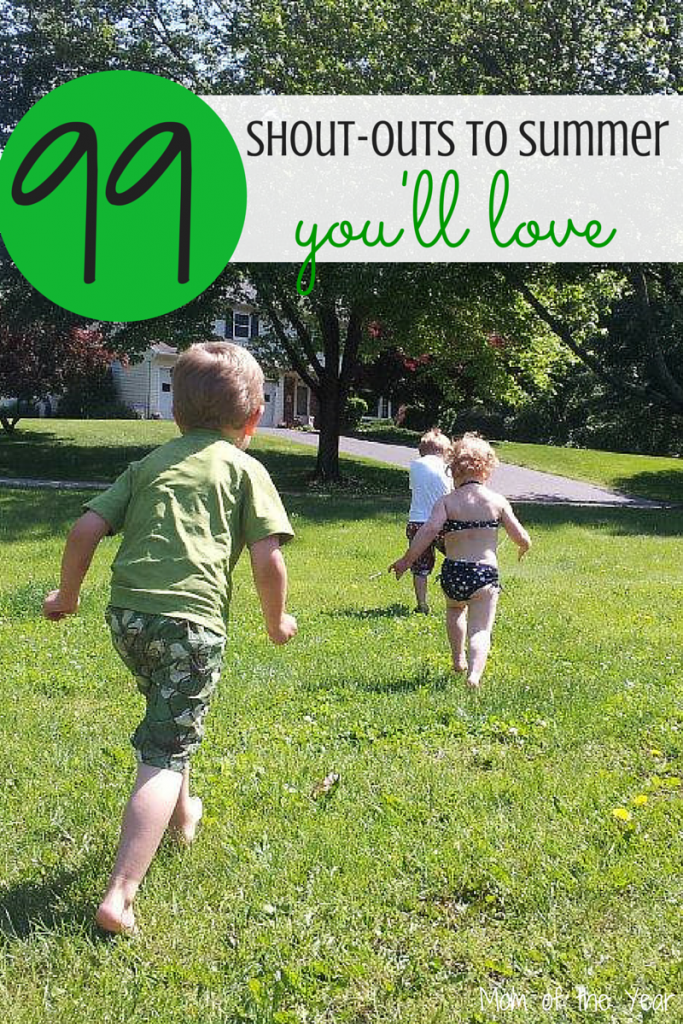 From Memorial Day to Labor Day there are 99 days. 99 days of summer, to put it simply.
Yet check in with any parent who's been there, and they'll tell you. These 99 days are our stage–our stage to shine, to crash, and to fall into endless heaps of exhaustion at the end of long days. They shape childhoods, memory-make to the hilt and dizzyingly carry us from year to year. This, these 99 days, are days that count.
And there are so, so many things we could say about these days, during these days. There are shouts, cries, laughs, and reflections. There are whines and woes and wishes. There are dreams and blessings. And there is everything in between.
Here are 99 of the things we might say:
"Can someone let the dog in??"
"You will like your sister because!"
The thought of Back to School shopping makes me want to cry.
"Do not lick your toes. Ever."
Wet swimsuits are a curse sent from the devil himself.
Who said there was anything wrong with watching the same My Little Pony episode 16 times in a row?
Mommy might lose her temper.
"Can you not??"
There is toothpaste smeared on the hallway wall. This does not surprise me.
"Please get your head out of my bum."
Praise God for the mail truck. It brings hope of contact with outside world.
There is a peace in online bargain shopping.
I have worn something other than this pair of yoga capri pants. Once.
"Where is your father?"
We are leaving the house. Really.
Mommy is going out to the mailbox. She may or may not come back.
"This is supposed to be fun!"
"Santa Claus called me last night to check on how you were doing with swim lessons."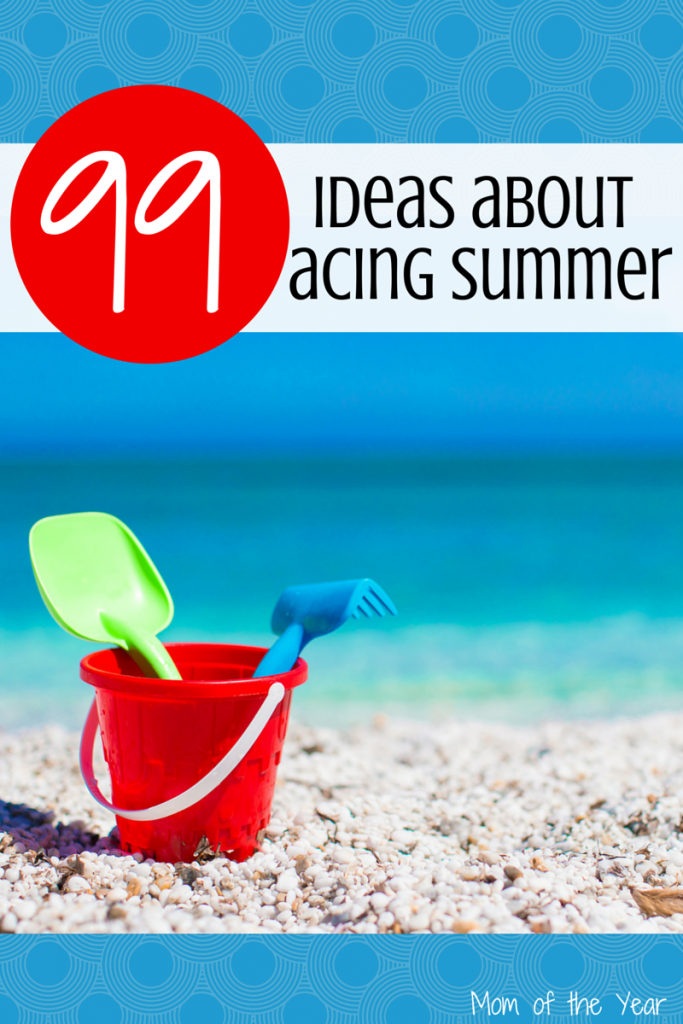 "I cry with jealousy over your father. He gets to leave."
Thank God the Wine & Spirits shop is so close. Thank God.
"I need to run to the grocery store for hamburger buns."
"We're out of ketchup. Again."
Mommy needs a private minute.
Vacation redefined: locked bathroom door with fan on.
"I WILL cut your nails!"
"Please find a hobby."
Please.
"Let me do the sunscreen!"
"Go outside and play nicely."
"Do not ride on the dog."
One ice pop a day. ONE.
Sometimes Mommy fakes phone calls so she can scream that everyone must be quiet. Sometimes.
A shower doesn't exist without a solid 3 tantrums going down in the midst.
"Of course you can have a sleepover again."
"Mommy loves you too."
Don't ever lose the 4 yr. old's butterfly catcher net. Just don't.
"At least we don't have a kid's birthday party to throw this weekend."
"We're having a pool party playdate."
Yes, a nice pool swim counts as a shower.
"Wash your hands after you pee!"
"If all these Angry Birds aren't picked up within 2 minutes, I'm throwing them out."
We're using paper plates tonight.
"Your father can deal with this when he gets home."
"I never want summer to end either."
Please tell me we can watch more Game of Thrones tonight.
"I loved the beach house too."
Yay! We caught another sand crab!
"Mommy! Find more cada-skeletons (cicada shells)"
"Can we go to the park?"
"I accidentally turned on the hose."
"I'm too tired to practice piano."
"Mom! Can I have another juice box?"
"I love you too."
Someday I'd like to date my husband.
"I can't believe I'll be in 1st grade!"
"Can we pick out something yummy at the grocery store?"
"Do NOT touch your brother."
Before I die, I hope to have all the laundry folded.
"Put your bowl in the sink!"
"Yes, lightning is serious."
What's the weather tomorrow?
For love of God, where's the iPad?
Tomorrow. Tomorrow is the Hersheypark trip.
"I love you. Thanks for letting me call you during the insanity so I don't lose my crap."
"I don't know. Go ask your father."
Thank God for my Mother's Helper.
"I don't think I can do this."
"How (again) do I start the grill?"
"This is why I had two of you."
I love smores.
Where is my knitting?
Someday I'll miss this.
"Think about what you want for Christmas."
I want to be an Astronaut Wife.
"Do not touch things that aren't yours!"
"Go watch for Daddy to get home."
"Clean your room. And the playroom. Don't whine until it's done."
"Yes, we can read these books."
"When did you last clean your ears?!"
Only 10 months until we go back to the beach.
I need to get my Fitbit steps in.
Yay! Aunt A and Grandpa are coming to visit!
"Don't let the dog eat your food!"
"Put on your Crocs."
"Try to act normal."
Movie night!
"We can look for more pool noodles at Target."
"Mark off your chore chart."
Mommy needs to work.
I need more coffee. A lot more coffee.
"Catching lightning bugs with Daddy was so fun!"
"Remember that time a long time ago (4 wks. ago) we went to see the fireworks? They were loud."
"Hold hands when we walk! This is a busy parking lot!"
"Let me help stir the macaroni!"
"I miss Grandma"
I want to sleep in.
When will this summer end? Does it ever have to end?
Really, friends, I know you are warrioring on, through it all. And I'm here cheering you on. Keep on keeping on–all 99 days of the fun.
This post goes out to Dr. J and our 14 years of marriage as of 8.4.15. Here's to making the most of all our days–summer and otherwise. xo.
Second image credit: depositphotos.com, image ID:57509067, copyright:d.travnikov
The following two tabs change content below.
Meredith blogs at The Mom of the Year, where she dedicatedly earns her title one epic parenting fail at a time, offering quick, relatable laughs for fellow parents and all their empathizers. She has been part of several best-selling anthologies, featured on prominent sites such as Huffington Post, In the Powder Room and BlogHer, and loves her role as the Executive VP/Operations Manager of The BlogU Conference. When she's not breaking up fights over Legos and juice boxes, she remains fully committed to sharing a less serious look at the world of parenting.