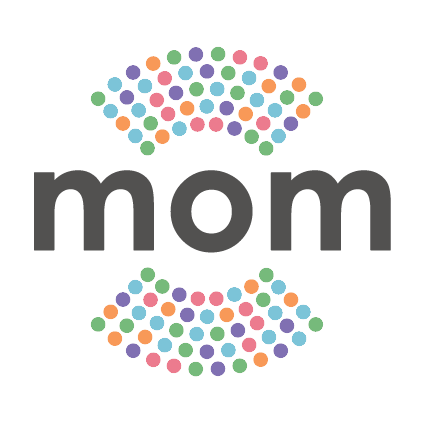 If I had to guess my most oft-said phrase in my parenting journey, "I'm losing my mind" would probably go for the win.  From the moment my son let loose his first wail, I was filled with an overwhelming sense of being completely clueless.
I had read all the books.  I had friends. I even managed to find the phone under some of the piles of burp cloths so I could call them. I still felt alone.  I still felt lost.  I still longed for someone to hold my hand and tell me exactly what to do.
Five years later, I now have a daughter in addition to my son, but overall, there are far less diapers to change and food doesn't need cut in quite as small pieces.  It's a bit less never-being-able-to-sleep-more-than-an-hour-at-a-time, but there are other fun things.  Like trying to figure out discipline and making decisions about preschool.
The truth is, I don't feel like I know anything more than when I first started being a mom.  I have questions every day.  I find myself longing for an instruction manual…
Enter MomAssembly, the world's first online video-education site for moms.  It's an interactive university, available 24-7 from the comfort of your home, that gives you all the information you need to raise happy, healthy kids. Whether you are interested in child-oriented topics like baby development, sleep or behavior or want to focus on more parent-focused goals like finding work/family balance, losing the baby weight or childproofing your marriage, it's all there. MomAssembly was co-founded in 2012 by Jill Spivack, LCSW and Jennifer Waldburger, MSW , who have nearly two decades of experience as family and parent educators.  These ladies are experts at knowing what help moms need, and they are bringing it to you in this incredibly convenient format.
I'll admit, when I first heard of  MomAssembly, I was a bit skeptical.  A site full of expert parenting video courses sounds fantastic, but the idea of taking a course was somewhat intimidating.  Would there be grades?  Was there a weekly schedule to keep up with?  Exams?  I have trouble finding time to shower, so wasn't sure if I could handle going back to school.
But how wrong I was.  MomAssembly couldn't be easier.  There are no exams, schedules, or grades.  It is super user-friendly.  You log into the site, and the menu of courses immediately pops up.  You click on the age and stage of your children, and all the available courses of interest appear. To take a course, you click on it and then press the play button.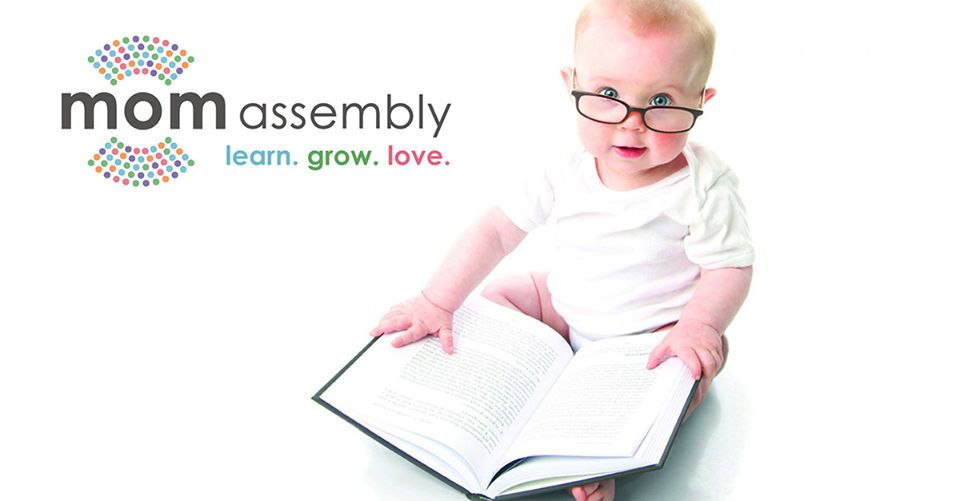 Courses are broken up into class segments, average of about 8 classes per course.  Each class is typically around 5-10 minutes.  You can start and stop them at any time. Read: sippy cup emergency?  Hit the pause button and it's fine.  Come back when you can–or wait a few hours (or even days if need be!) and come back when you can.
I love that the courses are audio-friendly, meaning that I can set-up my laptop on the kitchen counter while I attack the dishes and still take my classes.  If you're a bit more modern than my old school self, you can also snatch up the learning from your phone/iPad/etc while you are on the go.  It's all online, so whatever is easiest for you.
The price of this assistance is minimal.  For only $7.99/mo., you receive access to over 500 classes, over 50 downloadable handouts & workbooks, and you can add up to 4 family members & caregivers to your account for free.  Ready to sign up for the whole year?  It's only $3.99/month with the annual plan!  Both options come with a 7 day free trial to make sure than MomAssembly is a good fit you.
And as a special offer to my readers, the first 10 Mom Of The Year readers who sign up for a MomAssembly plan from THIS LINK will get their first month of membership free!
Mom Assembly's user-friendliness is fantastic, but my favorite part of the courses is that they soothe me.  I know, this might sound a bit odd, but it's true.  The first course I took was Calmer, Easier, Happier Parenting 101.  More than any other course, this title appealed to me (My stress level of late managing my 2 and 5 yr. old has a "bit" high), so I eagerly selected this course.  As I listened to the the instructor speak, I felt myself relax, normalize, if you will.  I was feeling like someone got me and was giving me welcome advice on how to manage my life better.
Once I started, I kept taking more and more courses as I realized how helpful the classes were.  Raising Children that Other People Like to Be Around?  Yes, please!  Please help me figure out a way for my kids not to be the weird ones at social gatherings.  Coping with Preschool Panic may actually be more for me than them, but my family needs this course.  It's a really hard and sad/happy things sending your kiddos off to school for the first time and I'll take any help I can get.
And The Discipline Do's and Don't's course has been a blessing–am I the only one who never received the clear instruction manual on how to raise kids?? Check out one of the classes from this course for a sample of how MomAssembly works:
Remember my longing for an instruction manual?  This quote from MomAssembly sold me, "Good news! Babies do come with instructions!".  The truth is, as a new mom, as a current mom of toddlers/preschoolers, this remains the promise I most want to hear.
Thanks to MomAssembly, the instruction manual is here, and I am grateful.  So, so grateful.