Friends, I won't lie–this holiday season is slaying me a bit. As in, I'm already jonesing for a loooong nap and the calendar has barely flipped over to December. Whenever the Christmas crazy touches down, I crave withdrawal time. Time to retreat, rest up and restore. And in my book there's no better way to do this than to with a book! Pass me the cup of hot chocolate and a yummy read, and my soul is well on it's way to taking a precious pause amidst the fun and festivities.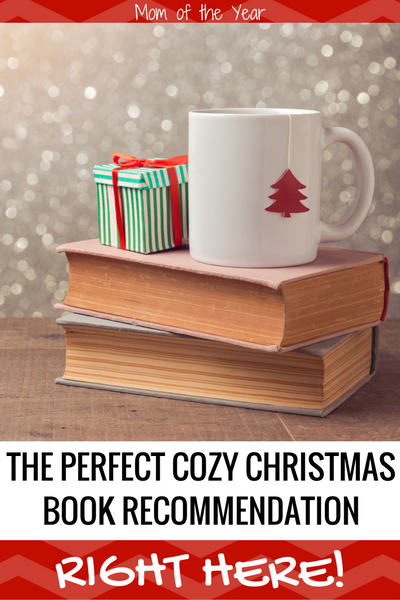 What books am I snuggling up to during these much-needed breaks? Enter our virtual book club is here to with the recommendation scoop! We've got the chat on our pick from last month and have a fab suggestion for a fun Christmas read to snuggle up with in December. And as always, we have a copy of this month's book up for grabs below!
Relax it up in those jammies and get ready to read and talk books with us, friends. We're so glad you are here!
*******************************************
For November, we read The Wonder by Emma Donoghue. We were so intrigued to check out this new title by Donoghue after reading (and loving!) her book, Room. The Wonder felt wholly different to me, not just in theme and setting, but in pace and voice as well. Whereas Room was modern and personal, The Wonder was distant and far. Room's heroine was relatable in her realness, The Wonder's main character, though possessing an obvious underlying compassion, maintained an air of mystery that matched the general intrigue of the novel. Room moved in real time, while The Wonder felt suspended in mystique and a cloud of other-worldliness.
While the differences between the two books might be unnerving for us Donoghue fans, one can't help but be impressed by this author's extreme range. She is able to tackle entirely different genres with impressive skill!
In further exploring this talented author's latest work, there are so very many questions to chat about–let's begin, shall we?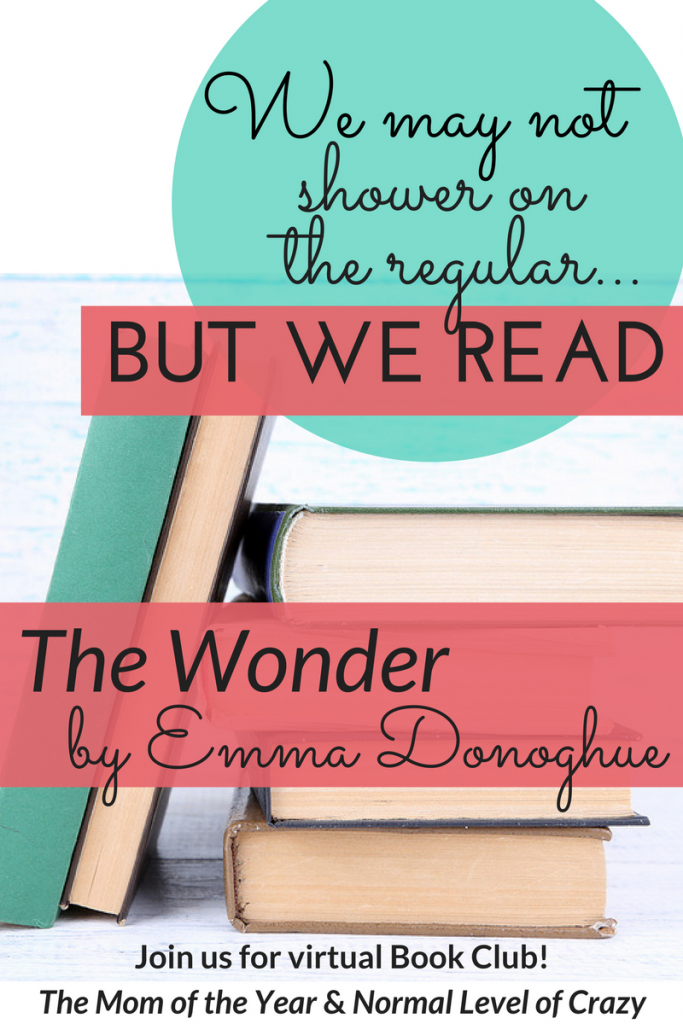 The Wonder Book Club Discussion Questions:
(many modified and taken with permission from the fantastic Lit Lovers website)
1. How would you describe Lib Wright (consider the name, perhaps)—especially when we first meet her? How does she approach her move to Ireland, the people, superstitions, the food?  When does it become evident that there is part of Lib's past she is not revealing to us? How reliable of a narrator is she?
As an objective narrator, she is poor. However, it is through her cautious perspective that we are able to ascertain the true nature of the situation in a manner realistic to an outsider to the developing story. I love how she is so very accepting of her surroundings for what they are, her temporary "lot in life" as it may be. I find this calm, quiet acceptance to be an admirable trait.
2. Describe the Ireland that confronts Lib, the way in which Emma Donoghue presents the country in the 19th Century after the devastation of the infamous potato famine.
I hadn't considered the potato famine when reading this book, but what excellent perspective! It makes sense that a nation so deprived of basic needs would be more receptive to hope–in whatever mystical and perhaps nonsensical form they can find it.
3. Talk about the very complicated reasons for Anna's fasting. Is Anna too young to understand her decision? What responsibility do the family and the church have for Anna? What about the doctor's role?
Yes. Anna is too young. The adults in her life, whatever their roles are, most definitely have responsibility to guide her towards life-preserving vs. life-ending choices.
4. Follow-up to Question #1: How does Lib change from who she was when she first ventured into Ireland? How would you describe her as you progress through the novel?
Through the course of the novel, Lib finds herself, becomes more bold in what she knows is right and makes the choice to pursue the things she actually wants in life. In short, she grows up.
5. The novel brings up a plethora of basic philosophical and religious questions, which resonates most deeply with you? One of these questions is what it means to give up the most vital necessity of life in the name of something greater than yourself. Is it admirable, mad, selfish, narcissistic?
I really struggled with the aspect of faith in this novel. With a firm belief in the power of Christ, I wrestled with whether Anna could truly subsist on her faith alone–though I also wrestled with whether she herself actually had this faith or was more simply going through the motions of what she believed she was supposed to do. Or even worse, was she only supporting another's scheme out of a sense of duty? Ugh–it got messy for me, friends, when it came to exploring the deeper questions presented in this book.
6. Follow-up to Question #7: What is the role of an outsider, like Lib? Does she have the right to intervene or an obligation to do so? What would you say or do to Anna?
I believe all humans have a moral obligation to pursue what is right and good. However, oftentimes what is right and good is fuzzier than not. Also given the particular circumstances of some situations, the pursuit of this may have to be done in a far more cautious manner.
7. The novel has a Gothic feel to it: spooky, menacing, even harrowing. What makes for the sinister atmosphere that pervades the novel?
We don't understand if this situation is intentionally deceptive or not (thus the spooky), and if so, it the intention is of pure motivation or not (thus the menacing).
8. Do you find interesting the clinical detail regarding the descriptions of Anna's symptoms and the theory and practice of nursing in the 19th century?
YES! As a born anthropologist, these details fascinate me in that I want to soak up all the knowledge to learn more about any time and place. I loved this aspect of the novel!
9. Discuss the book's title. What are the multiple meanings of "The Wonder"?
I see three (but tell me the ones I'm missing!): obviously, Anna herself (is she really a medical miracle?), the wonder that Lib could grow so much and be so altered by her experience, and the wonder of the the culture/adults in Anna's life (that they could be so grossly off the mark of what this little girl truly needs/what their responsibility on this earth is).
10. Despite my discussion of the differences between the two books, do you see any parallels between this story and Donoghue's earlier book, Room? Think of small confined spaces, children, fragmented time, inner strength, and the power of love.
I never even considered this! Huh…now I've got a whole lot more to think on…wheels are churning! I spent so much time focusing on the differences, but this is a whole new perspective–one that makes a lot of sense!
************************************************
For December, we are embracing the holiday spirit with Christmas in Paris by Anita Hughes. We are tickled to celebrate Christmas with a season a novel and this one sounds super!
Anita Hughes's Christmas in Paris is a moving and heartwarming story about love, trust, and self-discovery. Set during the most magical week of the year, the glorious foods and fashions of the most romantic city in the world are sure to take your breath away.
Isabel Lawson is standing on the balcony of her suite at the Hotel de Crillon as she gazes at the twinkling lights of the Champs-Élysées and wonders if she's made a terrible mistake. She was supposed to be visiting the Christmas tree in the Place de la Concorde, and eating escargots and macaroons with her new husband on their honeymoon. But a week before the wedding, she called it off. Isabel is an ambitious Philadelphia finance woman, and Neil suddenly decided to take over his grandparents' farm. Isabel wasn't ready to trade her briefcase for a pair of rubber boots and a saddle.
When Neil suggested she use their honeymoon tickets for herself, she thought it would give her a chance to clear her head. That is until she locks herself out on the balcony in the middle of winter. Thankfully her neighbor Alec, a French children's illustrator, comes to her rescue. He too is nursing a broken heart at the Crillon for the holidays. With a new friend by her side, Isabel is determined to use her time in the "city of lights" wisely. After a chance encounter with a fortune teller, and a close call with a taxi, she starts to question everything she thought was important.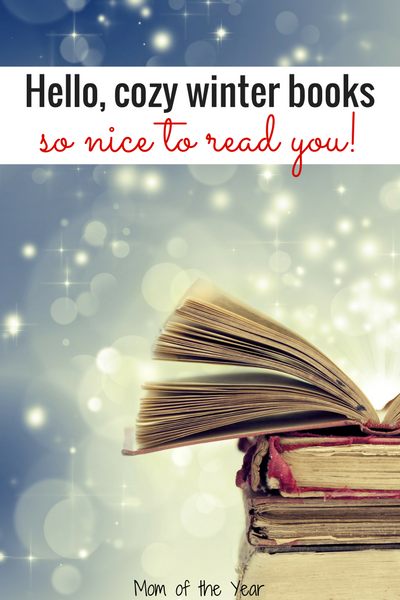 Sound intriguing? We thought so too! Make sure to leave a comment below for your chance to win a copy of this Christmas gem for free! As long as you are 18 or older, live in the continental United States, and leave a comment before 12/9/16 at 5:30am ET, you are eligible to win!
And in the meantime, happy Christmas reading, friends! Holiday cheers and enjoy!
****************************************
Thanks to St. Martin's Press for providing us with copies on Christmas in Paris for review and giveaway! All opinions we share next month will be 100% our own!
First image credit: depositphotos.com, image ID:92589742, copyright:maglara
Last image credit: depositphotos.com, image ID:60375305, copyright:erika8213
The following two tabs change content below.
Meredith blogs at The Mom of the Year, where she dedicatedly earns her title one epic parenting fail at a time, offering quick, relatable laughs for fellow parents and all their empathizers. She has been part of several best-selling anthologies, featured on prominent sites such as Huffington Post, In the Powder Room and BlogHer, and loves her role as the Executive VP/Operations Manager of The BlogU Conference. When she's not breaking up fights over Legos and juice boxes, she remains fully committed to sharing a less serious look at the world of parenting.