***Thank you to Wayfair for sponsoring this post so I could share this recipe for a dreamy lavender smoothie with all of you!***
The holiday season is behind us. No matter how hard I try to stay calm, the season always stresses me out. Of course I love it, but it seems like we're always running from one activity to the next, and I'm left scrambling and trying to remember to feed, clothe, and love on my family as we attempt to soak up the joy of the season. All of this craziness leaves me feeling a little fried come January. I employ lots of stress busting techniques at home including diffusing essential oils, but I can always use a little extra help this time of year.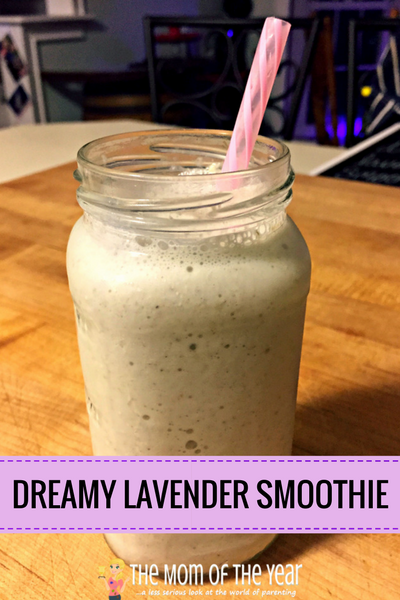 I love lavender essential oil for its relaxing effect. It regularly makes its way into my diffuser. As it's aroma always calms me, I got to thinking…..how else can I use the soothing powers of lavender? Knowing that the flowers of the lavender plant are edible and are said to hold antiseptic properties and be useful in relieving headaches, I ordered some for myself. I thought about baking with them, but I didn't want to lose any of the wonderful benefits to the heat of my oven, so I pulled out my blender instead!
Dreamy Lavender Smoothie Recipe:
½ cup almond milk
¾ cup greek yogurt
1 medium orange, peeled
1 banana
1 tsp dried lavender flowers (alternately you can use 3 drops of food grade essential oil)
2 drops vanilla extract
1 cup ice
Combine all ingredients in a blender (I adore this one from Wayfair) and blend until smooth. Serve in your favorite glass with a fun straw.
Why is this lavender smoothie so great?
Lavender has been shown to:
act effectively as an anti-inflammatory, antifungal, antidepressant, and antiseptic treatment
have antibacterial and antimicrobial properties
serve to be antispasmodic, pain relieving, and detoxifying
have sedative effects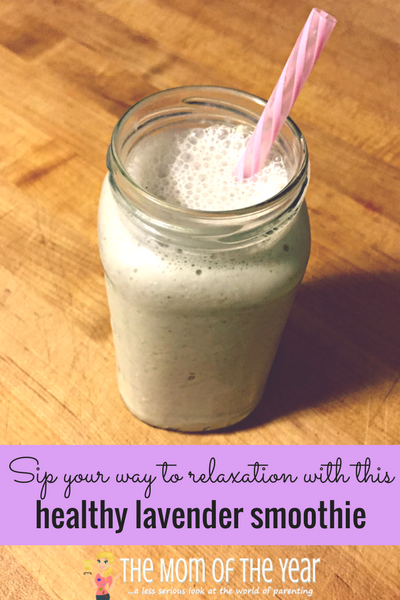 A few sips of this smoothie was all it took for me to begin to unwind. Not only was the aroma and flavor soothing, but the other ingredients make this smoothie feel indulgent but are right on track with that New Year's resolution diet you might be on. While it's a wonderful stress-busting choice any time of day, I particularly loved mine in the late afternoon instead of my usual coffee. The end result was a much more effortless dinner and bedtime in our house. All of those perks, and I get to drink a delicious smoothie? I'm in!
Check out the amazing benefits of adding this lavender smoothie to your life, and join me in de-stressing as we sip away!
**************************************************
Feeling the smoothie craze? Pop in on the recipes below for more treats your taste buds will swoon over!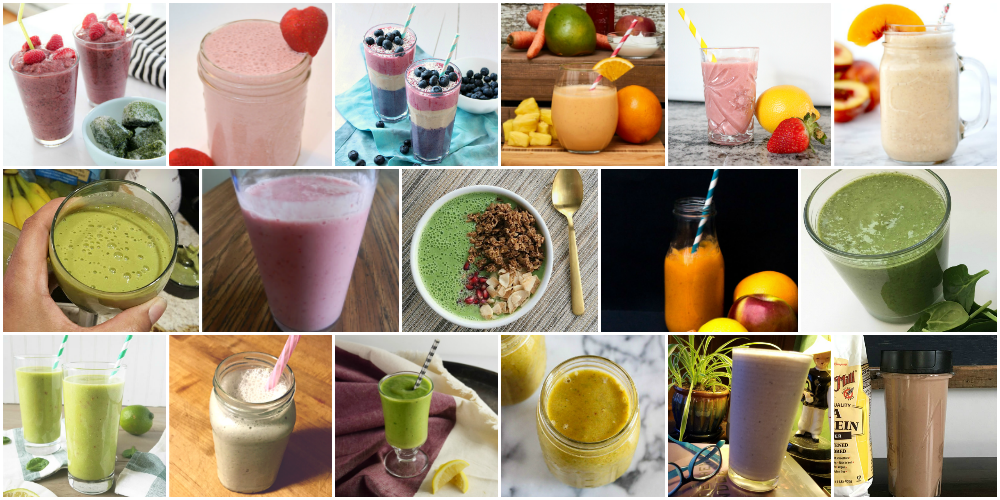 1. Simple Green Smoothie by Bright Green Door
2. Chocolate Strawberry Protein Smoothie by Create and Babble
3. Layered Smoothie by Dans Le Lakehouse
4. Orange Carrot Smoothie by Divine Lifestyle
5. Strawberry Lemonade Smoothie by Embracing Homemaking
6. Peach Cobbler Smoothie by Endlessly Inspired
7. Tropical Green Smoothie by Harlem Lovebirds
8. Spinach and Pineapple Green Smoothie Bowl by Lucky Andi
9. Simple Strawberry Smoothie by Only By Grace
10. Orange Carrot Ginger Whole Food Smoothie by Pretty Polished Perfect
11. Tropical Spinach Smoothie by Red Shutters
12. Chamomile, Blueberry, and Peach Smoothie by Vicki O'Dell
13. Pineapple Spinach Smoothie by The Honeycomb Home
14. Dreamy Lavender Smoothie by The Mom of the Year
15. Green Detox Smoothie by This Girl's Life
16. Winter Citrus Smoothie by Two Places At Once
17. Chocolate Pea Protein Smoothie by We Know Stuff
The following two tabs change content below.
Heidi Rega
Heidi is a full-time mom to one spunk-tastic three-year-old, part-time nanny to 3 others, Publisher of Macaroni Kid Main Line, big time foodie, graphic design snob, and massive self-care advocate. With a professional background in food and beverage, and real world experience in what kids will actually consume, she ventures to bring you fun recipes that come "thisclose" to making everyone happy. We all know that it's an impossible feat; but this mom loves a challenge!
Latest posts by Heidi Rega (see all)