Alright, parents, the sunshine is here, the jackets have been shed and we are well on our way to summer. If you're like me, summer is full of excitement but also a tiny bit of dread. On one hand, the loose schedule, sunny days, and vacations are what I live for every year. On the other, the overwhelming thought of keeping the kids entertained for three months is looming in my head. Don't fret moms; I have you prepared with this round-up of 20 summer crafts kids will love!
20 Summer Crafts Kids Will Love
I know you're thinking, "I don't want slime in my house!" This is exactly why summer is the perfect time to make these messy crafts. Set your kids up outside in the grass for easy cleanup, and they'll be entertained for hours with these three slime recipes!
Who doesn't love the Fourth of July? With this fun DIY kids fireworks display you can celebrate the holiday and entertain your children at the same time! This is the perfect summer craft to get your children excited for the upcoming holiday. It is also perfect to help familiarize kids with the tradition who may be hesitant about fireworks.
These homemade patriotic bows are a fantastic rainy summer day craft to do with your girls! Not only are they in theme with summer's biggest holiday, but they're also cute year round.
Need a cute, inexpensive lovey for your child? These easy DIY sock rabbits are super!
Rock painting is such a fun way to bring kindness to strangers. Have fun painting and decorating rocks, and after they dry, leave them in your car. Every time you go on a summer adventure or to the playground, you can leave them in special places for other people to find.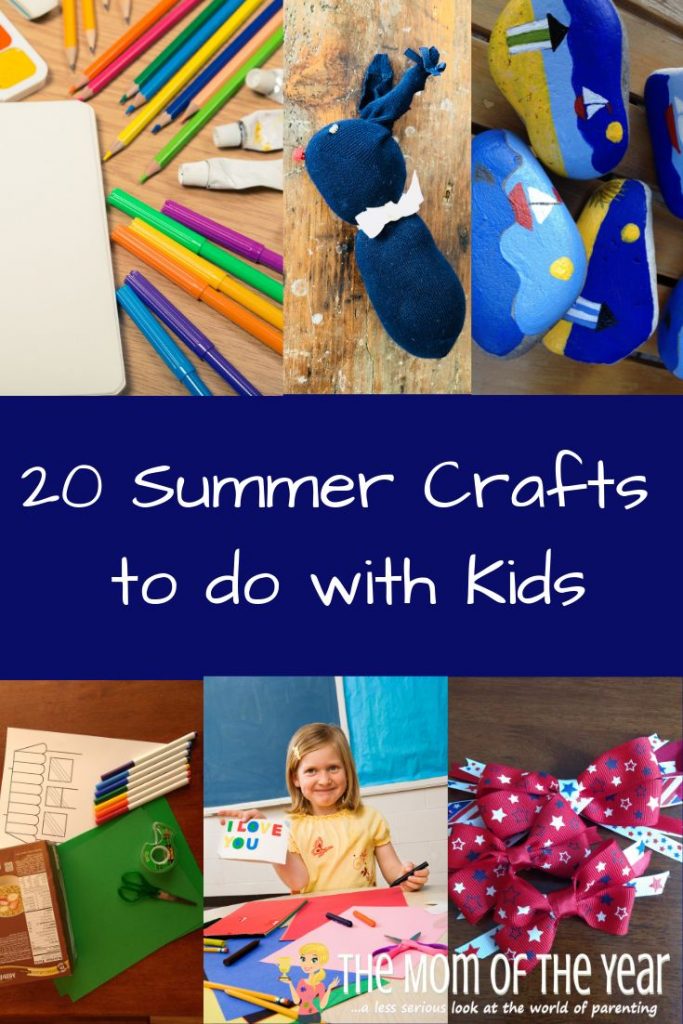 Who doesn't love to talk about fairies?! This is a fabulous project that you can make as big or small as you wish. Find a perfect place in your yard and let your kid's imagination run wild!
Check out this easy DIY tooth fairy pillow to create with your kids and last for years to come! If you're over the loose tooth stage, you can still use this tutorial to create fun pillows for your family and friends.
Prepare for big holidays
I know it seems crazy to be crafting for winter holidays in the heat of summer but think about how busy you are during the holiday season. Now think about how the last thing you want to do during the holidays is crafting in between the school pageants and gift shopping. Here are some perfect DIY holiday and Valentine's Day gifts that you can easily create in the summer and put away until winter. I even included some fun Halloween crafts you can try or modify for summer!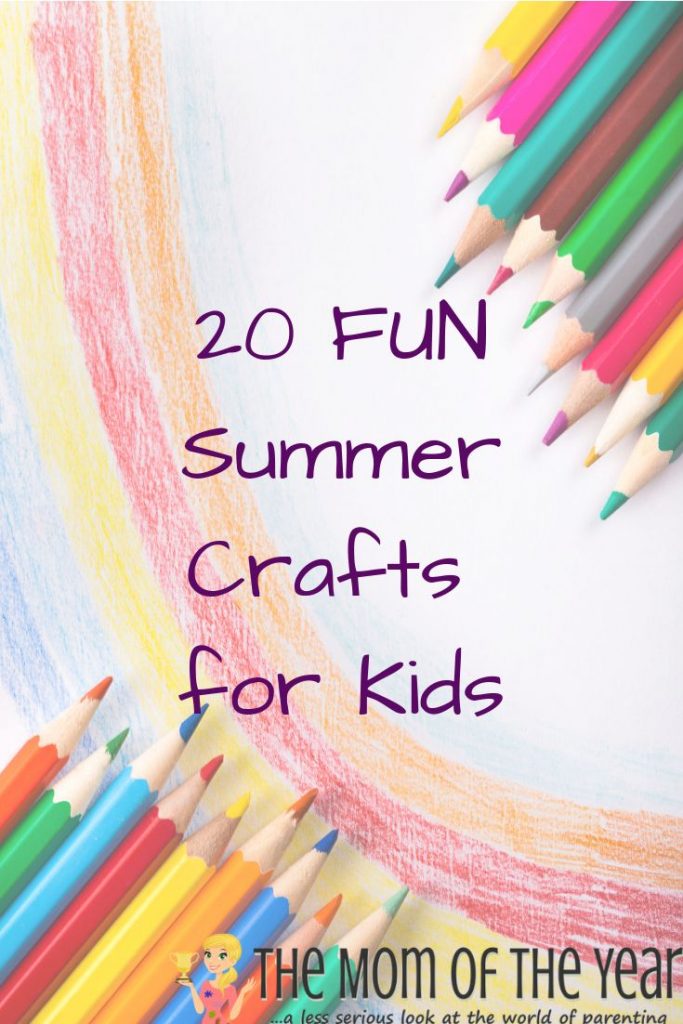 Now I'm even more excited for the last school bell to ring as I know I have these 20 summer crafts to do with my kids. Still feeling like these ideas aren't enough and need more activities? I've got you covered with these 100 things to do with kids while they are out of school!
Happy crafting and happy summer, friends!
The following two tabs change content below.
Lindsay Houser
When Lindsay isn't fielding three-nager temper tantrums and scraping Play-Doh off the floor, her passions are the great outdoors, cooking, creating, and healthy, holistic living.
Latest posts by Lindsay Houser (see all)