My family's attendance at fireworks on 4th of July has been spotty at best. It started with my oldest. As a baby he hated loud sounds and would melt down as soon as the noise began and we'd have to leave immediately. Then I had triplets and the thought of taking four young kids to see fireworks was completely overwhelming. Now that the triplets are seven and my son copes better with loud sounds, we usually do hit the fireworks scene. But in the years we missed them, we really missed them! Going to see the fireworks is the height of 4th of July fun, and if you can't make it this year for whatever reason, I have a cool suggestion for how your family can put on their own DIY kids fireworks display! This is a super fun craft to work on with your kiddos and is a great alternative for any families who can't get to the real deal.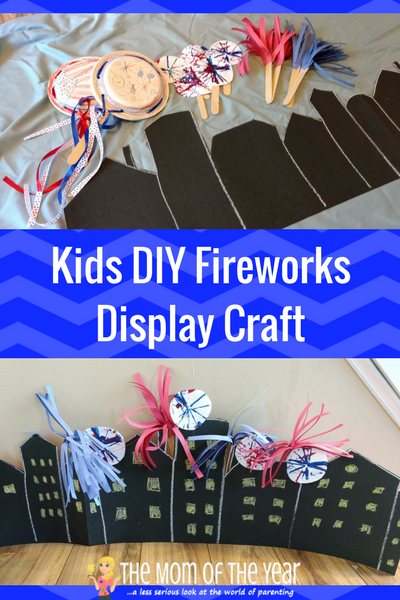 3 Steps to a DIY Kids Fireworks Display:
Make the fireworks!
There are several ways to make fireworks. We made two different types. The first is a tried and true method that your kids may have already done at preschool. Simply slice some plastic straws and fold the cut edges back. You can also use toilet paper rolls if you don't have straws handy. Dip in paint and stamp on paper. Lucky for me, I already had sparkly paint which worked out well for fireworks! Once dry, we cut out the fireworks and taped them onto popsicle sticks.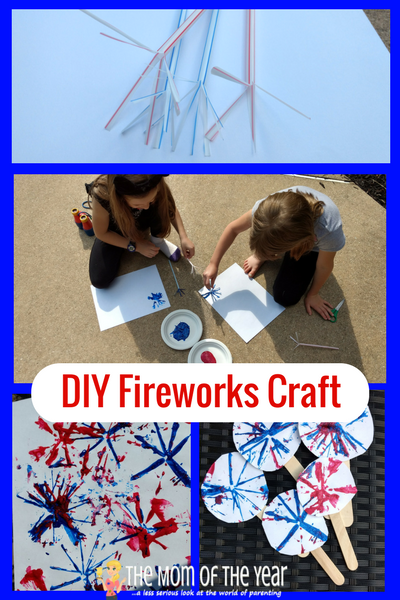 We also tried a second firework craft by cutting construction paper down almost to the end of the paper. Then we folded it up and taped onto popsicle sticks. This gave us a three dimensional firework. I love the way both types came out!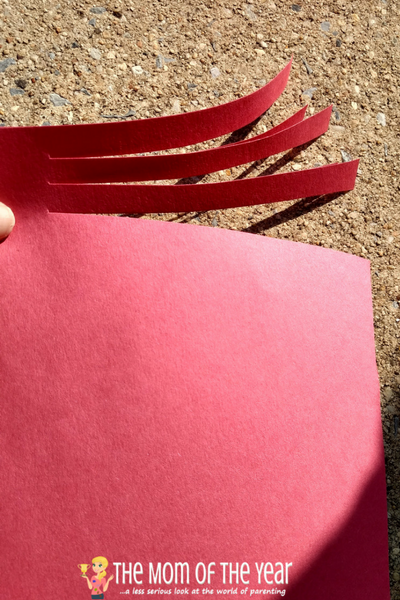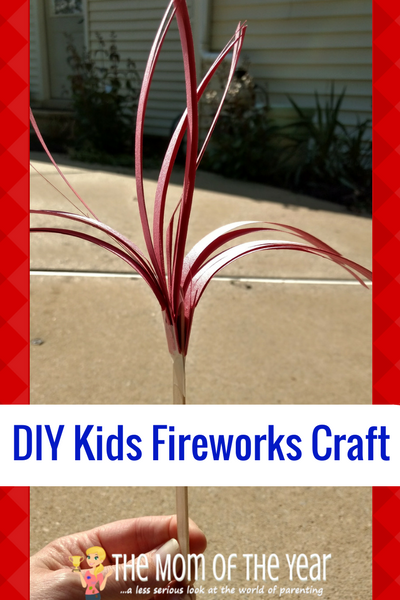 Make the noise!
What's a firework display without the noise? We made our own 4th of July noisemakers with paper plates we had left over from a party. After the kids decorated their plates, we punched holes around the outside, then filled the inside with large dry beans and jingle bells that we had left over from a Christmas craft. Finally we secured the plates together by threading a ribbon through the holes. If you are using something smaller, like rice, to fill your noisemaker, you'll need to connect the plates more securely using staples or tape.
If you want to make your noise more authentic, just type in "firework sounds" on your computer and you'll have several loops of sound effects to choose from. You could even cue up some patriot music for the show.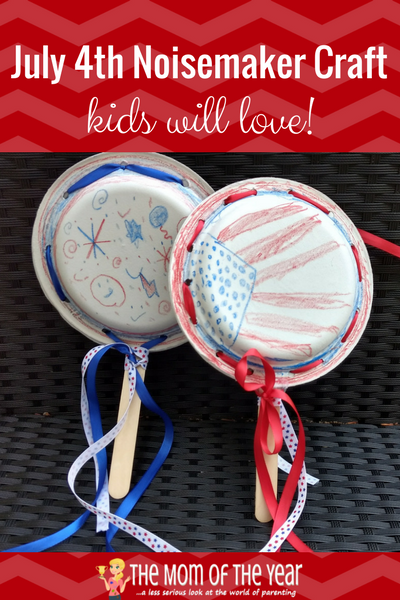 Set the background
To make the event feel more like a show, have your children make a background for their fireworks display! It can be as simple as a dark posterboard or sheet to portray a night sky. Or, you can get a little more elaborate. We used black poster board and drew in a skyline using chalk. We cut it out and added some windows with yellow chalk. My kids liked this part the best and love popping their fireworks from behind the buildings!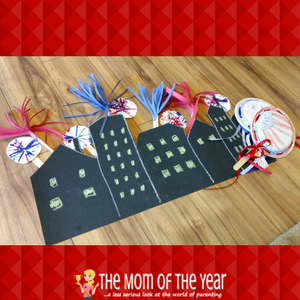 Now you're ready to start the show! Have the kids present their fireworks display at the end of your 4th of July BBQ or let them play with it all day! My kids couldn't actually wait for the big day. As soon as they had their fireworks glued on their popsicle sticks and their music cued up, they got started and we've been treated to quite a few fireworks extravaganzas already.
This DIY kids fireworks display is a great way for the kiddos to enjoy fireworks without the crowds, loud noises, or traffic. Best of all, you'll still be able to get your kids to bed on time! Unless of course, your neighbors decide to put on a real fireworks show…
The following two tabs change content below.
Anne is a mother of four, a 10 year old boy and 6 year old triplet girls. Always looking for a creative outlet, Anne sometimes hijacks her kids' parties, projects, and costumes to get her fix. (Even though they'd rather have their party at a moonbounce place and their costumes from a store). She blogs at onceuponamom.net where she writes funny and sometimes poignant posts in the hopes of lifting up other moms as they travel the chaotic, beautiful road of mothering.
Latest posts by Anne Metz (see all)