Over the past few weeks, I've seen some beautifully painted rocks show up in my social media feeds and on Pinterest and I must admit, I was intrigued. I loved looking at the bright, colorfully painted rocks but I honestly had no idea why people were rock painting. The more I read about this craze, the more I got on board. Now I'm painting rocks and I think you should be too!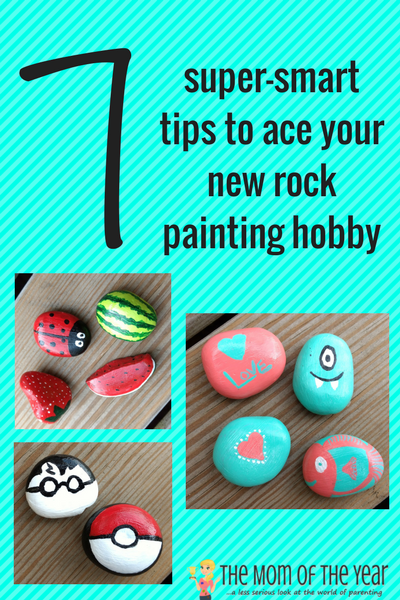 4 great reasons to get into the rock painting craze:
Brighten someone's day. For some, the purpose of painting rocks is to drop them for other people to find. You can write
an inspirational message on a rock to encourage the person that finds it. This all began with The Kindness Rocks Project.
Build a sense of community. If you do a quick search online, you'll find tons of rock painting groups! Members organize "rock
drops" where they pick a place and date to hide their painted rocks and search for others. They also hide their rocks randomly but first put tags on the back instructing the finder to take a photo of the rock and post it to their group's page. Other groups are simply for sharing photos of their rocks and to get ideas for what to paint.
Get out in nature. Part of the fun is searching for rocks to paint. My kids loved exploring our backyard and I loved that they weren't asking me to be on electronics! This is also a great time to detail how we should act in nature. Let them know where it is acceptable to take rocks from and where it is acceptable to place your painted rocks if you are planning on hiding them for others to find.
Make something with your kids. My kids loved every part of this DIY project, from searching for rocks to cleaning and painting them and then finding the perfect spots in their fairy garden and around the flower beds to display their artwork. As far as crafting with kids goes, this one is really pretty simple. I just sent them outside with some paints, paintbrushes and rocks!
3 smart how-to tips for rock painting:
Smooth rocks, like river rocks, will work best for painting. If you can't find any on your own property, you can pick some up at your local hardware store, craft store, or even the dollar store.
Acrylic paint works well, but be sure to use a sealer when your rock is dry, to protect the paint from the elements.
Use a fine paint brush or fine tipped permanent markers for words and small details.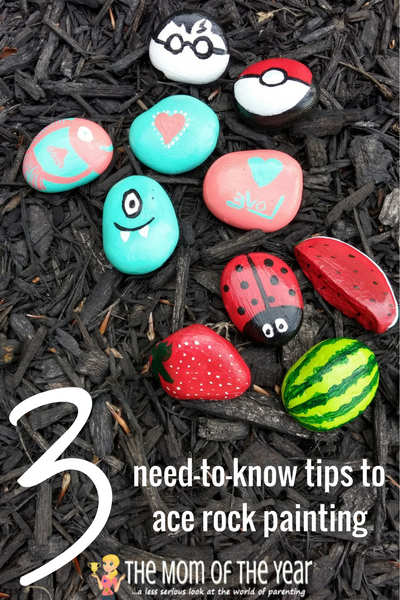 Now that you know why people are painting rocks and how to best go about rock painting, it's time for you to get started. You need only to decide if you will join a community online and hide rocks for others to find, or if you'll paint some to brighten up your own yard… or both!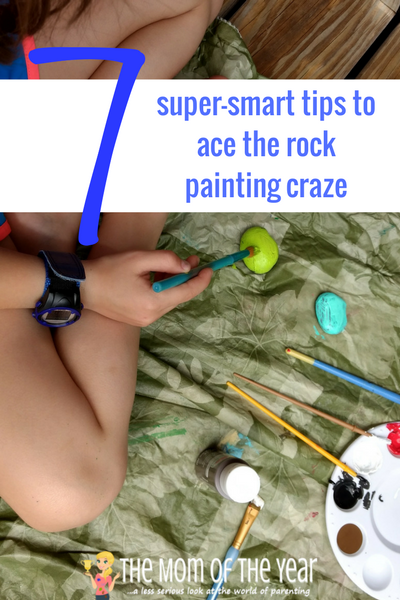 The following two tabs change content below.
Anne is a mother of four, a 10 year old boy and 6 year old triplet girls. Always looking for a creative outlet, Anne sometimes hijacks her kids' parties, projects, and costumes to get her fix. (Even though they'd rather have their party at a moonbounce place and their costumes from a store). She blogs at onceuponamom.net where she writes funny and sometimes poignant posts in the hopes of lifting up other moms as they travel the chaotic, beautiful road of mothering.
Latest posts by Anne Metz (see all)