Halloween is over, and that means one thing–Christmastime preparation is in the air, whether we're ready for it or not! I know, your bank account has barely recovered from all the back to school expenses, and now holiday stress is creeping in. But the holidays don't have to be stressful! No, really, they don't have to be. I truly find tremendous joy in the pomp and circumstance of the holidays with very little stress. I want you all to feel the same way. With a little organization and gift buying restraint you can minimize holiday stress and maximize the joy. See the six tips below to get you started.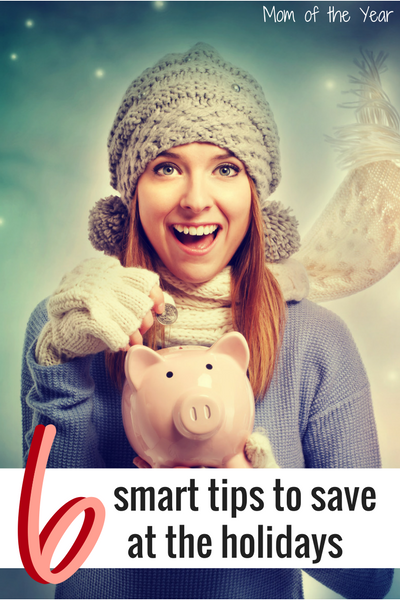 How to minimize holiday stress and maximize the joy:
Make a list and a budget. Stick to both! I'm a big fan of lists and budgets. Grocery list, shopping list, to-do list; I have them all. Creating a list is a great way to arrange your thoughts and stay on track this holiday season. Hey, even Santa has a list! Write down who you have to buy for and what your budget is for each person. Bring the list everywhere with you and don't go over budget! As you make your purchases you have the satisfaction of checking items off the list. And when the list is done you are DONE. No splurges, no "just one more gift for little Johnny," no "but that's such a good price!" Stick to your list and budget and you'll minimize holiday stress and be toasting more than just the New Year on January 1st.
Set expectations. Adult or child, it's hard not to get lost in the magic of the holidays. But this can have dire consequences on your finances. Nothing can zap holiday cheer like starting the New Year deep in debt. Managing your kid's expectations early and frequently can keep the spirit of Christmas alive and the focus on family and off "things." Let your family know you plan to have a wonderful holiday season filled with tree trimming, baked cookies, gingerbread decorating, and lots of family time. Of course there will be presents, but they won't receiving everything on their list Christmas morning. It's okay if your kids don't get everything they asked for; they will be fine! Sure, I know making every wish come true is fun, but staying out of debt is more fun. Christmas is the perfect time of year to teach your kids the lesson of gratitude and the spirit of giving.
Stop the gift giving madness! Speaking of expectations, adults have expectations too. It will be tough to not give presents to everyone. You will be met with resistance especially if you have a family with a long tradition of gift exchange. Between both my husband and my families we have seven siblings, all married, all with kids. And some of those kids have spouses and kids. This doesn't even count the grandparents–seven in total! If we exchanged gifts with everyone, the house would look like Macy's and Toys R' Us had a baby and named it Mayhem. It's just too much! And I promise you aren't the only one in your family that's feeling the strain, both financially and mentally, of buying for the whole family. This year suggest a Pollyanna; one for the kids and one for adults. Kids will love the element of surprise and adults will love not having to buy a million gifts. Want to eliminate gift giving all together? Have the whole family partake in an "experience" gift. Perhaps a family day at an amusement park, a mid-winter trip to an indoor water park, or an adults-only night out a fancy restaurant. The goal is to minimize holiday stress by being together, having fun and creating memories.
Rein in the stocking stuffing. Seriously, when did stocking stuffers become so expensive? You walk into the store and the stocker stuffing section is filled with $5-$10 items. Just because it is small doesn't mean it's an appropriate a stocking stuffer! When I was a kid we mostly received candy and gum. I generally stuff my own kids' stocking with the same kind of items, except I add in a toothbrush, as this helps me feel better about all the candy! Other great stocking stuffers are stickers, small coloring books, crayons and markers, hair accessories and trading cards. Stockings should be fun and simple; minimize holiday stress by not breaking the bank to fill them.
Go DIY. Got a crafting skill? Me neither! But I can make an awesome chocolate chip cookie. Wrapped in pretty wrapping and ribbon it's a nice compliment to a small gift card (think $5) for your teacher's aides, bus drivers, sanitary workers and deliverymen. Don't want to give cookies? No problem. Cookie mixes in a mason jar make a pretty presentation. And you can make a ton for less than a $20 gift card. Other options are homemade body scrubs, bath bombs, flavored salts, or homemade caramel sauce. Put your creative juices, or Pinterest, to work and you'll be saving money while impressing your gift recipients.
Make some extra cash. Every penny counts when it comes to Santa season and there are a few ways you can bring in a little extra cash. One of the best ways to make extra cash is to sell your old stuff. This is a great time to clear out old toys as you prepare to fill your home with new stuff. Local online yard sales are an easy way to make some extra cash. Don't limit your clean out to toys. Baby gear, outgrown clothes, housewares and furniture all have a home in the online marketplace. With a little time and effort you can make a few hundred bucks to help fund the season. Another super quick money finder is cashing in a change jar. While it may not finance a ton, it could mark a couple gifts off your list. Don't forget to clean the couch cushions and check under the car seats and the bottom of your bag before cashing in. Check for a local coin collection that doesn't charge a fee. Once your money is cashed, put that jar back in place and start collecting for next year! Planning to do some online shopping this season? Don't click without using a cash back site first! There are plenty of sites available and some offer up to 25 or 30% back on your purchases. I'm a big fan of Ebates; I've earned over $180 in cash back from them since signing up three years ago. They also have a great referral system so be sure to get friends and family on board! FatWallet and Coupon Cactus are other common referral sites. Ibotta is a popular app that offers shoppers coupons and cash back: all you have to do is snap photos of your receipts and you'll be on your way to earning!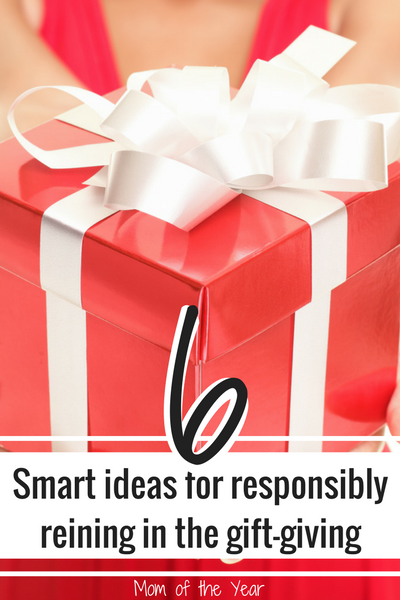 The holiday season can be a whirlwind. If you're not careful it will grab hold and pull you in a black hole of stress and debt. Don't let this happen! Don't allow consumerism to replace the merriment of the season. A stress-free, debt-free December that seeks to minimize holiday stress is the best gift you can give to your family. Let's all raise a glass to that!
First image credit: depositphotos.com, image ID:85237884, copyright:Melpomene
Second image credit: depositphotos.com, image ID:55446945, copyright:scukrov
Last image credit: depositphotos.com, image ID:21568191, copyright:Ariwasabi
The following two tabs change content below.
Suzanne Brown
Suzanne is a SAHM to 3 amazing children, ages 8, 7, and 2. Her children's spacing allows her to bounce between common core math headaches and the dramatic and hilarious world of toddlerhood. Her children keep her learning and laughing and she has an amazing partner by her side to enjoy it all. Suzanne has been married to her super hero of a husband for 10 years following a 5-year courtship serving chowder and biscuits together at Red Lobster. When not hiding in the bathroom googling math answers and sneaking Girl Scout cookies Suzanne enjoys planning her family's yearly vacations, squeezing in a workout, experimenting in the kitchen and reading the latest in her book club pick. Suzanne has a Master's degree in counseling which she has used to pursue her passion of working with others. . When life allows Suzanne provides counseling to individuals with mental health needs at a local mental health clinic. She also teaches Kindergarten Sunday school and volunteers for the PTO of her children's school.
Latest posts by Suzanne Brown (see all)