My best friend Stacie moved away this year. We were always a few states apart, but this year she moved to the left coast. I'm not sure exactly of the miles, but it feels like a million. It was as if all the distance collected in my heart and sank it to the bottom of my chest, far. When brainstorming ways to make the distance feel smaller, I came up with this idea for a care package gift, and I love it.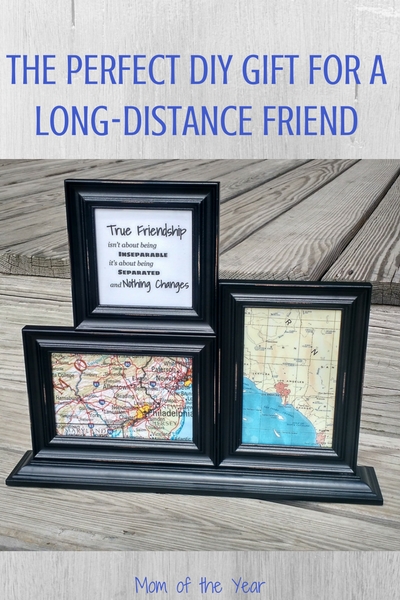 Why is a care package gift a good idea?
With technology nowadays (when did I get to be old enough to say nowadays?) it's much easier to keep in touch– when I can figure out how to work my Google hangouts, that is. So we call, text and email, and it makes the distance feel a little smaller.
But last week at the mailbox, pulling out bill after bill, I found a postcard from St. Louis for my son Will. From my bestie. She travels around different states and sends him postcards with fun facts, and he writes her letters back. They're pen pals! It was so nice to find that "fun" mail in with all the bills and junk. It made me realize that as great as technology is for keeping in touch with long distance loved ones, there's nothing like old fashioned personalized mail. So the kids and I set to work.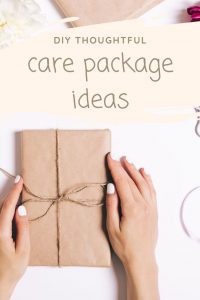 The genius idea for a care package gift:
Since my friend just moved into a new, larger place, I thought I'd make her something decorative. I know I probably should leave it to her to pick out her own decor, but since she already told me she was hoping to incorporate travel into her decorating theme, I figured if I stayed within that realm, it would be okay.
I knew I wanted to do something with a map of the states, since Stacie's goal is to travel to all 50 (and she has less than 10 to go!). I also planned on adding a quote about friendship. Other than that, I wasn't quite sure, so I took to the internet. I found a really great quote about long distance friendship, but I wasn't sure how I wanted to incorporate the map.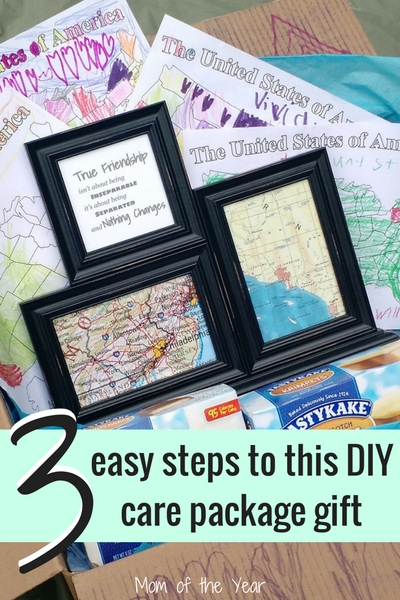 How to make this care package gift:
Find a frame. In one of my regular trips to the craft store, I walked past a beautiful frame. As soon as I saw it, I knew how I could use it for this project.
Print the maps. The two larger picture frames were be perfect for the two states in which Stacie and I now live. I found a map of Pennsylvania, where we met and where I live, and a map of California, her new home. I printed them both in color, then slid them into the picture frame.
Print a quote. I typed the quote, playing around with different fonts and sizes until I was happy with how it looked. I then printed it and cut it to the size of the square frame on top.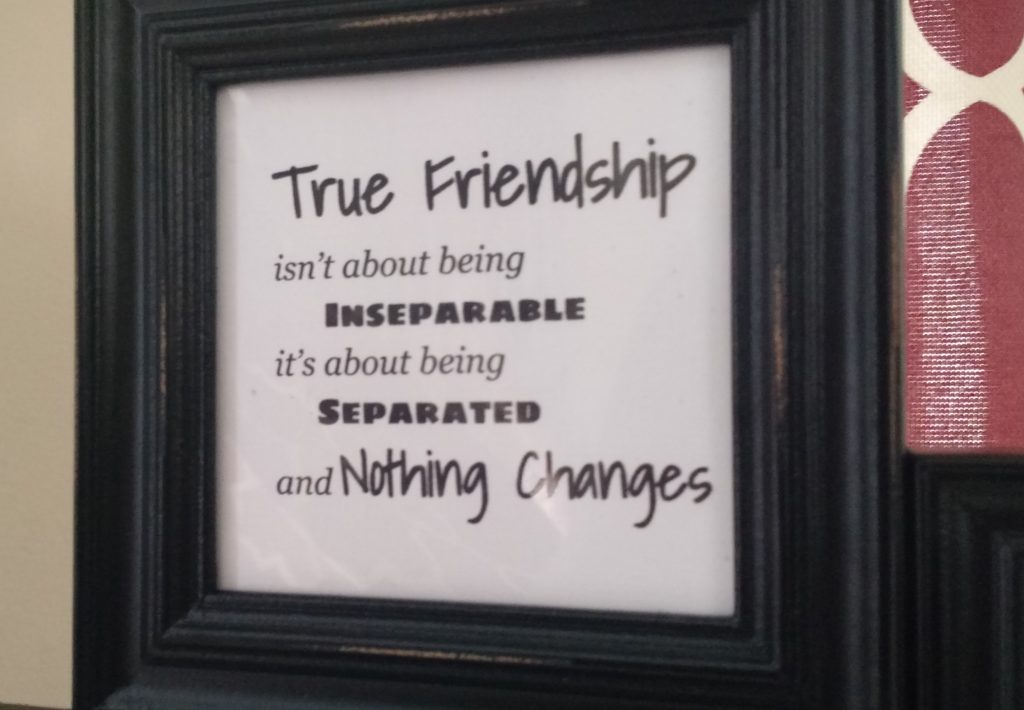 I love the way this came out! It was simple to put together, yet heartfelt and customized for our friendship.
Get the kids involved on this care package gift!
My kids wanted to get in on the fun too, so I printed a blank coloring page of the United States of America for each of them. This served well as a simple geography lesson too! I showed the kids where our state is and where Aunt Stacie lives. They highlighted these states by coloring them red, or drawing hearts on them.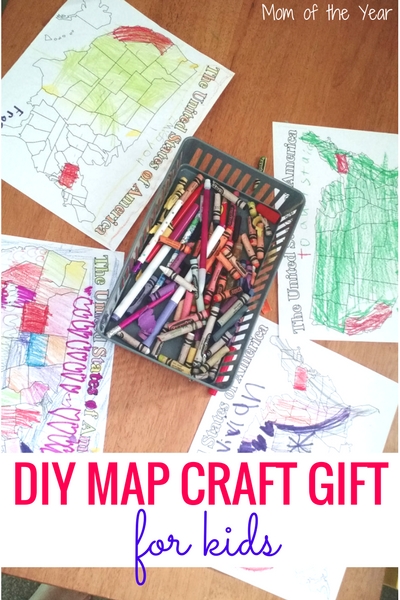 To finish the care package, the kids decorated the inside of the box and I added some local goodies! What's a care package without goodies?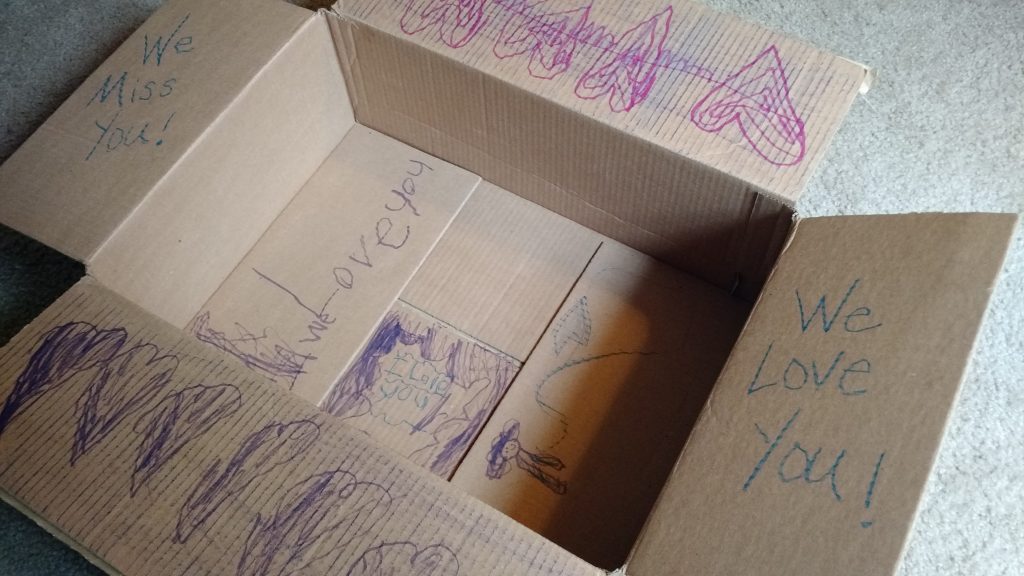 The kids and I had a lot of fun putting this together and hopefully it will give my friend a little thrill at the mailbox to get some "fun" mail mixed in with all the bills!
The following two tabs change content below.
Anne is a mother of four, a 10 year old boy and 6 year old triplet girls. Always looking for a creative outlet, Anne sometimes hijacks her kids' parties, projects, and costumes to get her fix. (Even though they'd rather have their party at a moonbounce place and their costumes from a store). She blogs at onceuponamom.net where she writes funny and sometimes poignant posts in the hopes of lifting up other moms as they travel the chaotic, beautiful road of mothering.
Latest posts by Anne Metz (see all)