As parents we have many jobs. From snot wiper to cheerleader to taxi cab driver we seldom find ourselves without task. Many of our duties are mundane, some leave us weary, but all are important. You see, we are not just raising children we are raising people, the future adults of America! Childhood is just a mere 18 years opposed to the lengthy span of adulthood. In those precious years we have a considerable amount of teaching to do all in the hopes of raising confident and responsible adults.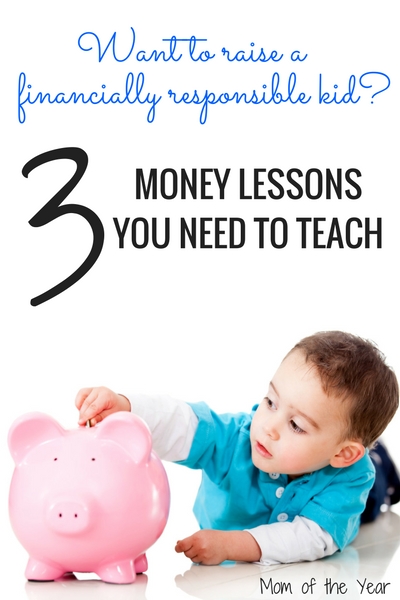 One area of instruction often neglected, but so very important is to teach kids about money. Schooling children in financial responsibility is crucial to them becoming competent and secure young adults. Money is complex; starting simple with these three concepts will put you on the path to raising kids who value and understand money.
3 Simple Lessons to Teach Kids about Money:
Expose your kids to money.
This means expose them to cold, hard cash. In a world where plastic currency is our go-to children aren't as exposed to cash or banks like we were as kids. Remember standing in line every other Friday with your parents to cash their checks (likely driving mom crazy swinging on the velvet ropes)? It was payday! Now payday is just a date on the calendar and groceries are paid with a swipe of the card. Our kids are seldom seeing the actual exchange of money. It may even be a rarity for them to see a check written.
This lack of exposure means they aren't experiencing the daily physical exchange of money, most young kids think money is unlimited because you only need to swipe a card to pay for something. By using cash whenever possible you can quickly and easily teach your kids about money. Groceries are $108 and we have $120, which means there is only $12 left. Kids are visual learners and cash is tangible, debit cards are too abstract of a concept for young kids. Cash is already a top tip when it comes to budgeting, let it work double-time and help teach your kids how money works.
The best way for kids to understand how money works is to earn it.
Assigning age-appropriate chores is a great way for your child to begin netting a paycheck. Ditch the fancy sticker charts with rewards and keep it simple for you and the kids. Make a list of expected chores, tack it on the fridge and decide on the amount they will get paid (this will amount depend on your own family's budget).
Making payday the same time every month will establish a routine. When doling out pay, make it a family affair. Sit down and discuss how and why they earned the money. Let them know they are doing a great job (awesome bed making!) and areas that need improvement (let's try to unfold less laundry as we put it away). Every month is a new opportunity for learning and teaching.
Open a bank account for them so they can deposit and save their money and watch their balance grow (awesome inspiration if they are saving for a big purchase!) You will have to be a co-owner on the account as your kids are minors, but together you can compare banks and figure out what will best meet your needs. This resource is fantastic to help you find a credit union that's a great fit for your family. Check it out and get that money saved!
Reinforce appropriate spending.
And the biggest and often hardest lesson? How and when to spend! We all have the urge to splurge with those dollars burning a hole in our pocket! And no one likes to spend his or her hard-earned cash quicker then a kid. Kids get their allowance and they want to hit the toy store quicker than a news camera on black Friday. But don't let them. Appropriate spending is the best money lesson we can teach our kids.
Allow them to window shop when you run errands. Surely they will fall madly in love with the newest LEGO set or will be swooning over the Shopkins season 867 glitter set. But explain that they can't buy it because their money is at home. The temptation will be to spot them the cash until you get home. Don't do it! This is where the three-day rule is handy: tell the kids that they must wait three days. Then, if they're still crushing on the item, you will head back to the store to purchase. Giving them that time will allow them to sort if they really want to spend their money or save it for something bigger and better.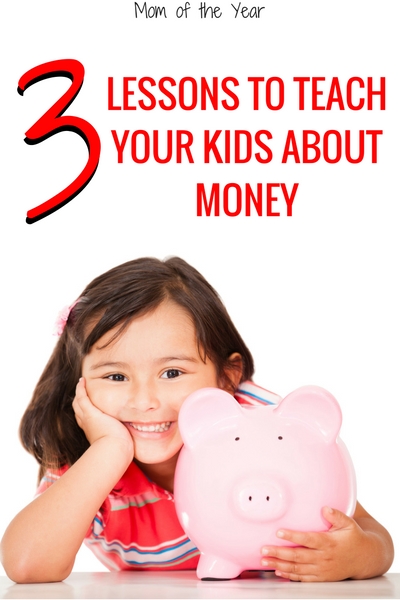 While as parents we instinctively want to shield our kids from anything stressful, money is not the same as the news cycle. Waiting too long to teach kids about money means you may end up sending a kid off to college who has very little financial management skills. You owe it to yourself and your kids to begin money education early and frequently.
Since we use money for everything from heating our home to putting dinner on the table there is no shortage of teachable moments in our lives. The opportunity to educate presents itself daily, take advantage! Expose your kids to money through cash and conversation, give them the opportunity to earn it, and teach them the art of spending wisely. By taking time to teach kids about money, one day you will confidently send them into the world as money-wise, fiscally fit individuals.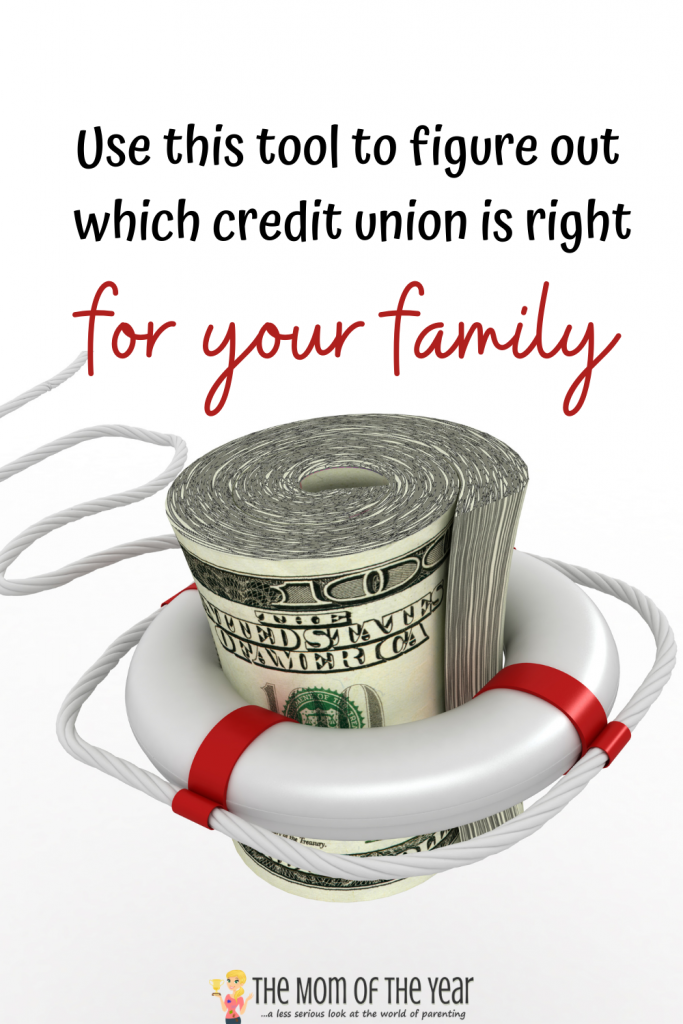 The following two tabs change content below.
Suzanne Brown
Suzanne is a SAHM to 3 amazing children, ages 8, 7, and 2. Her children's spacing allows her to bounce between common core math headaches and the dramatic and hilarious world of toddlerhood. Her children keep her learning and laughing and she has an amazing partner by her side to enjoy it all. Suzanne has been married to her super hero of a husband for 10 years following a 5-year courtship serving chowder and biscuits together at Red Lobster. When not hiding in the bathroom googling math answers and sneaking Girl Scout cookies Suzanne enjoys planning her family's yearly vacations, squeezing in a workout, experimenting in the kitchen and reading the latest in her book club pick. Suzanne has a Master's degree in counseling which she has used to pursue her passion of working with others. . When life allows Suzanne provides counseling to individuals with mental health needs at a local mental health clinic. She also teaches Kindergarten Sunday school and volunteers for the PTO of her children's school.
Latest posts by Suzanne Brown (see all)