I've been working on a new theory over here in my neck of the summer activity marathon. It's still a work in progress, so bear with me; let's hash it out together. It's a pretty simple idea, actually: when attempting to rock this insane gig of parenthood, if you feel like you want to die, you're probably doing it right.
The wheels started spinning on this one a bit ago when my catch phrase became "Little pieces of me die." You know how you latch onto certain words and they become your go-to for a spell before they fade into the vast horizon of other worn-out phrases? Think "Take a chill pill" and "I'm not playin'!" Wait…I still say that last one to my kids.
In any case, whenever my kids did something that stole a piece of my sanity (so, every other minute), I took to saying, "Little pieces of me die." Because I felt like pieces of myself were dying off into an abyss where Meredith ended and a sacrificial mess of a mom took her place in a blobby form. The whole phrase worked very well to underscore the dramatically tragic picture I was attempting to paint…until one time after I said the words my son looked at me and asked, "Mommy, what's 'Me Die'?".
Huh. It would appear that the point of my proclamation was indeed pointless. My death announcements were so pitiful, they weren't even comprehensible. Super.
But fear not! Something very cool came from my indulgent sorry state. As I wallowed in my mess, a stunning thought occurred to me: if I wasn't trying, I wouldn't feel defeated.
How does feeling like I want to die mean I'm doing it right?
Now bear with me because here's where this idea really starts to take sweet shape. Let's say you get up in the morning, let your kids raid the pantry for breakfast, stay in their pajamas for the park trip, and don't fuss with the sunscreen battle.
Will you have the daily morning battle about finishing their eggs and milk? Nope.
Screaming matches about why slippers don't work on bikes? Not a chance.
And the wild, pained rage of a horrified 4 yr. old should you mistakenly get a drop of sunscreen in the vicinity of her eye? So much easier to just let them burn!
Let's take it a step further. After countless whiny fights on the way to the park about who rides in front, who gets to pick the route, who saw the cute dog poop first, do you think you'd want to firmly bash your head into the nearest tree if you chose to simply skip the park trip? Of course not, because you'd be blissfully chilling on your couch and letting your kids OD on Paw Patrol.
Don't feel like being exhausted by vacation? Don't go. And miss giving your kids the really vital childhood experience of tunneling for sand crabs.
Tired of being traumatized by people's glares as you cart your circus show through the grocery store? No problem. Order pizza every night and you can blow your budget and your waistline all in one shot!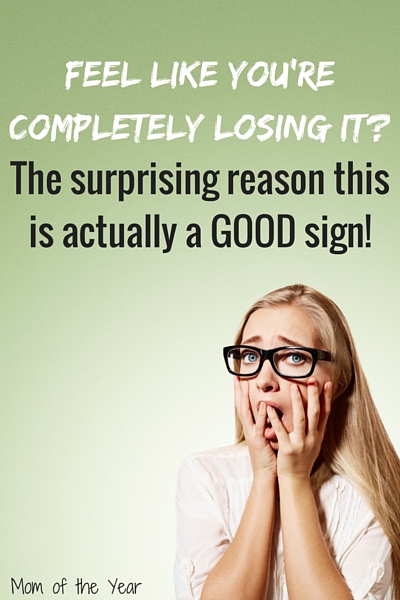 Really, I'm doing it right?
Are you with me now? The thing is, raising these kids is exhausting, exhausting on a level of desperation that cuts to the core. That often leaves me feeling like pieces of myself, most namely my sanity, are left dying by the wayside.
But I wouldn't feel this way if I didn't try.
Now don't get me wrong, I'm all about cutting yourself a break, and I'm not a huge one for filling up our days with stuff, but…there is a value in parenthood in simply showing up. In trying. In making your kids hit the essentials, like brushing their teeth and learning to tie shoes. In getting off the couch and walking to the park. In hitting some of the bigger memory-maker activities like family vacations or day-tripping to the pool.
You know your balance; you know what your "trying" is and what works for you and your family. The sticky wicket, friends? When we try, we put forth effort and do stuff. And doing stuff with kids? Yup, it's just about enough to make me want to die.
So I'm probably totally doing it right.
Next time you feel like pieces of you are dying? Know it's because you're trying, and you're trying because, as soul-crushing as those kiddos can be, they matter. A whole lot, actually.
So we'll keep on trying, we'll keep on feeling pieces of our sanity slip away, and together, we'll know that this means we're doing it totally right.
I'm with you, friends, and we're aces.
First image credit: depositphotos.com, image ID:68341813, copyright:Christin_Lola
Second image credit: depositphotos.com, image ID:81427278, copyright:avemario
The following two tabs change content below.
Meredith blogs at The Mom of the Year, where she dedicatedly earns her title one epic parenting fail at a time, offering quick, relatable laughs for fellow parents and all their empathizers. She has been part of several best-selling anthologies, featured on prominent sites such as Huffington Post, In the Powder Room and BlogHer, and loves her role as the Executive VP/Operations Manager of The BlogU Conference. When she's not breaking up fights over Legos and juice boxes, she remains fully committed to sharing a less serious look at the world of parenting.