You may have heard how tricky finding Girl Scout cookies is this year–there are no booths! But no worries, you can grab from a local Girl Scout or place your order online. If you're at loose ends for a Girl Scout to order from, my little gal would be thrilled to help you out–order HERE 🙂 Then go enjoy some yummy cookies and try your hand at these Girl Scout cookie hot chocolate bombs!
Girl Scout cookie season has come! If you are sweet-obsessed like me, you have already been ordering these delectable cookies… in bulk. Quarantine has brought me many food experiments such as healthy meals, baked goods, pretzels, and most recently–hot chocolate bombs. So when a sweet friend dropped off Girl Scout cookies, I knew I had to step them up a notch. Girl Scout cookie hot chocolate bombs were created, devoured, and are now a staple in my sweet treat repertoire!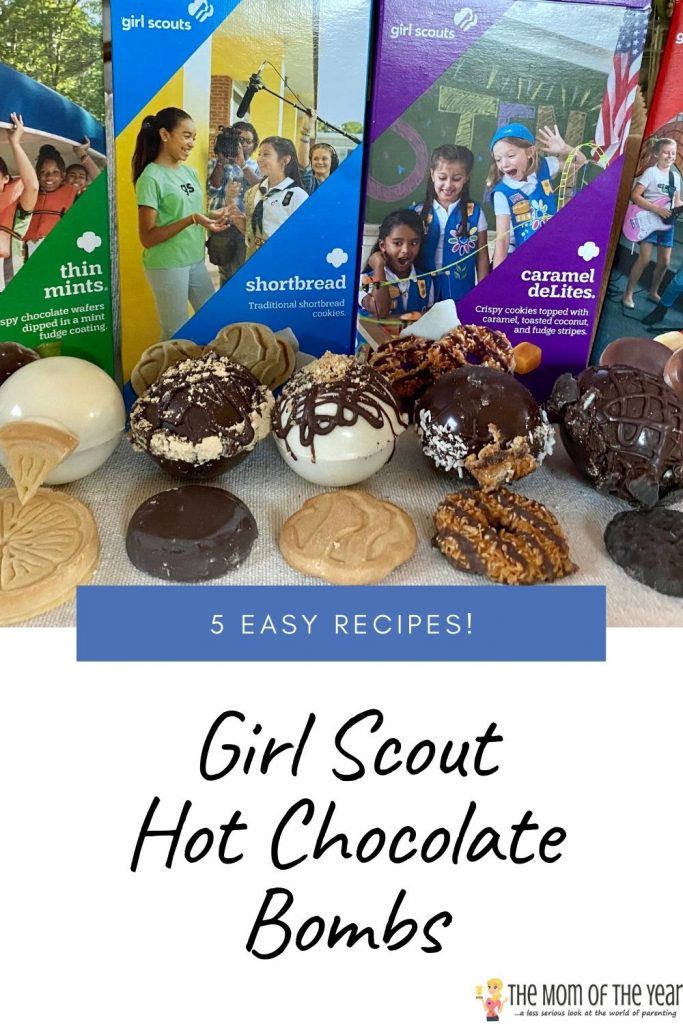 Hot chocolate bombs are super easy to make and only need a few essential ingredients. I took 5 different cookies to make 5 delicious Girl Scout cookie hot chocolate bombs. Follow along to create one or all of your favorites!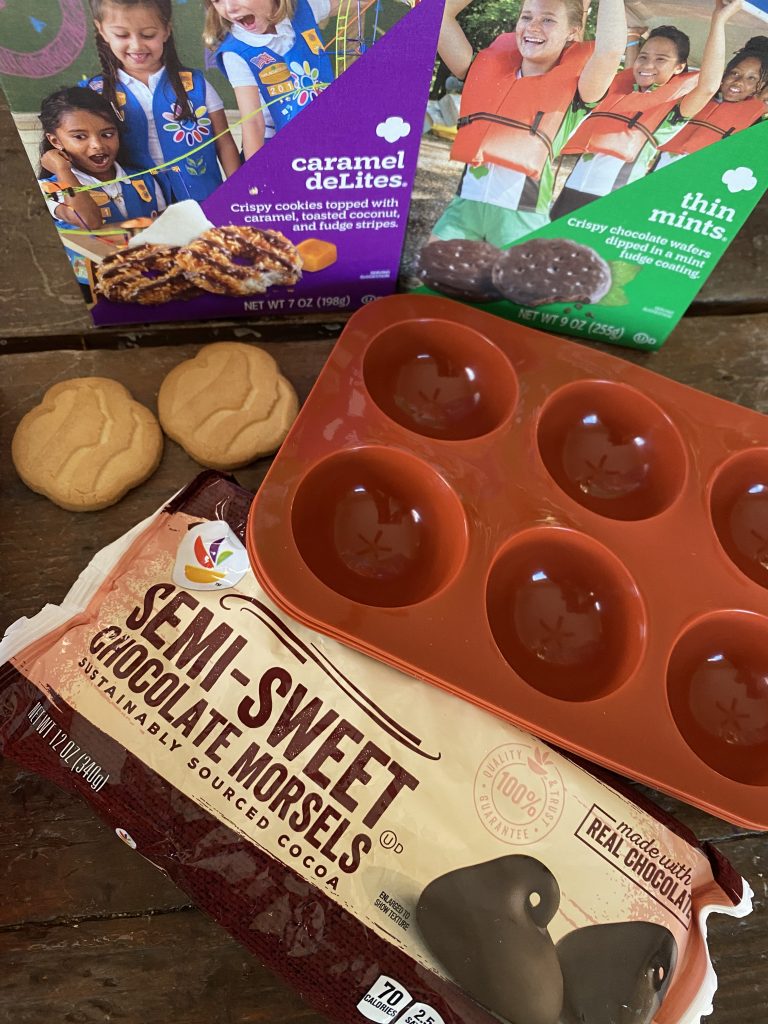 Base Recipe for all:
Place 2 cups Semi-sweet or white chocolate chips combined with 1/4 cup Coconut Oil in a microwave-safe dish.
Melt in microwave in 30 second intervals until melted. Be sure not to over melt and burn chocolate!
Use spoon to coat your silicone molds with chocolate.
Flash freeze until chocolate is hardened.
Fill with cookies, ingredients, and hot chocolate.
Place melted chocolate on the edges of both halves to seal together, decorate, then place in the fridge to fully harden.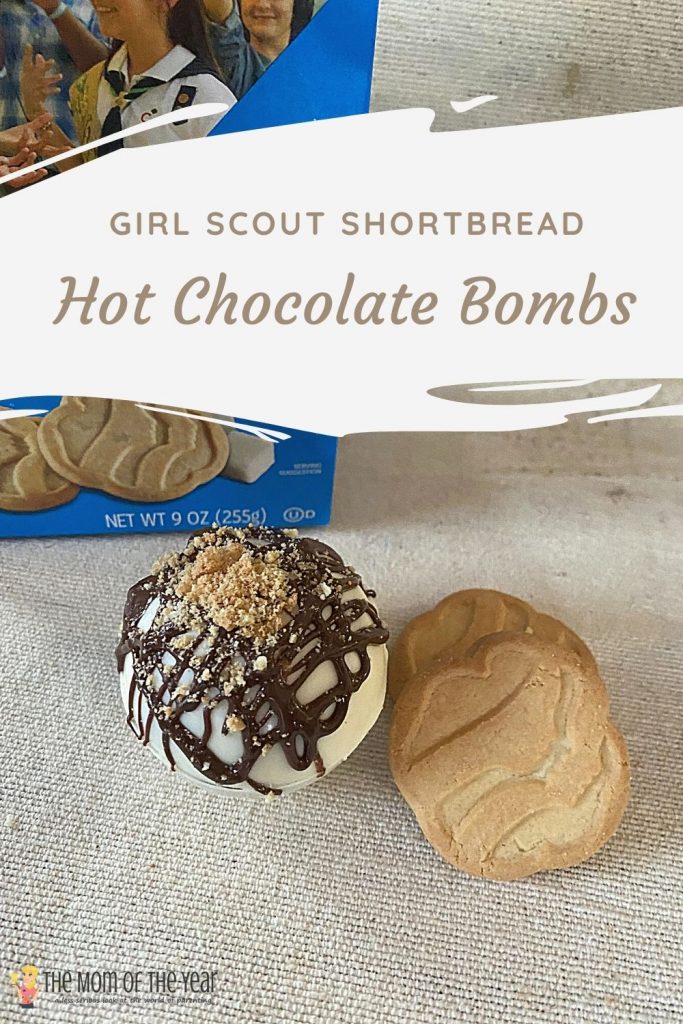 Shortbread White Chocolate Hot Chocolate Bombs
Create the base recipe and fill with crushed shortbread, mini marshmallows, and hot chocolate. Decorate with dark chocolate and top with crushed shortbread. The combination of chocolates, plus the cookie crumbles makes you feel like you are at your grandma's house eating a nice warm cup of hot cocoa with cookies!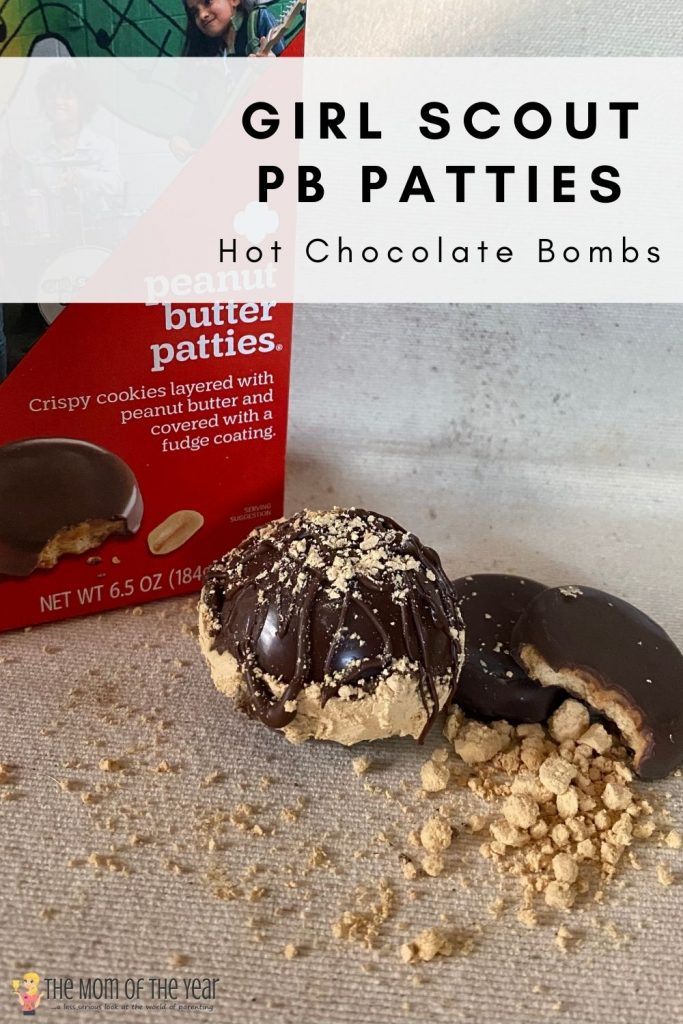 Peanut Butter Patties Hot Chocolate Bombs
This was a favorite in my house! Combine powdered peanut butter inside with your hot chocolate and you will have a creamy, chocolatey, peanut drink that satisfies every sweet tooth!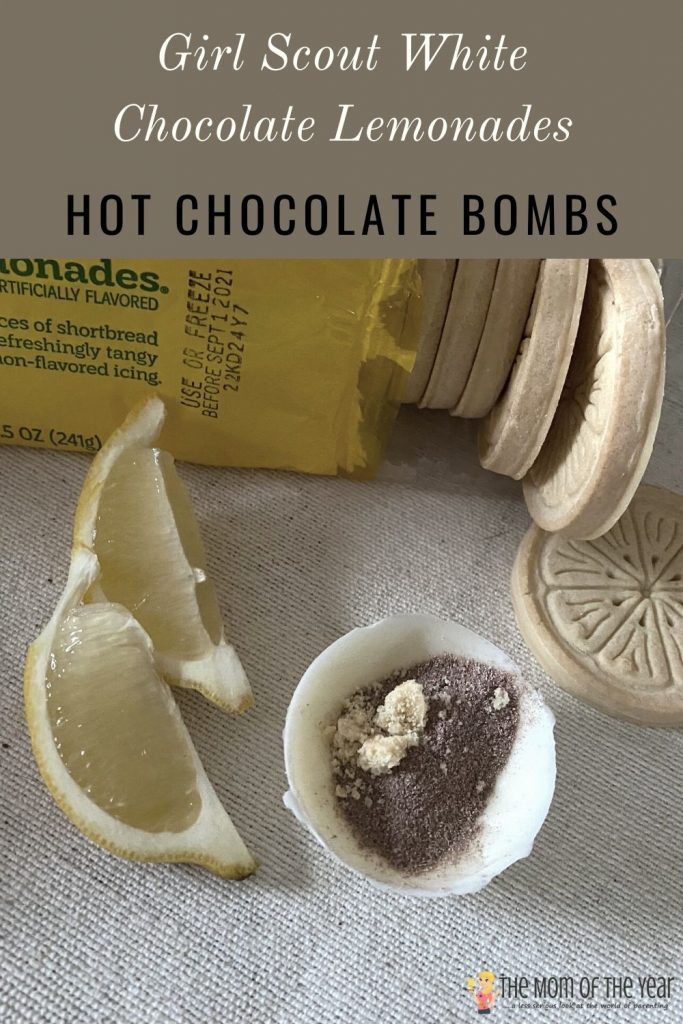 White Chocolate Lemonades Hot Chocolate Bombs
For this recipe, I combined lemon zest, crumbled Lemonades Cookies, and hot chocolate powder in a white chocolate casing. The white chocolate and lemon made this such a refreshing drink!
Thin Mint Dark Chocolate Hot Chocolate Bombs
This was another house favorite! Crumbled thin mints combined with hot chocolate, and a dark chocolate drizzle made this a rich, minty, treat- perfect for post sledding on a cold day!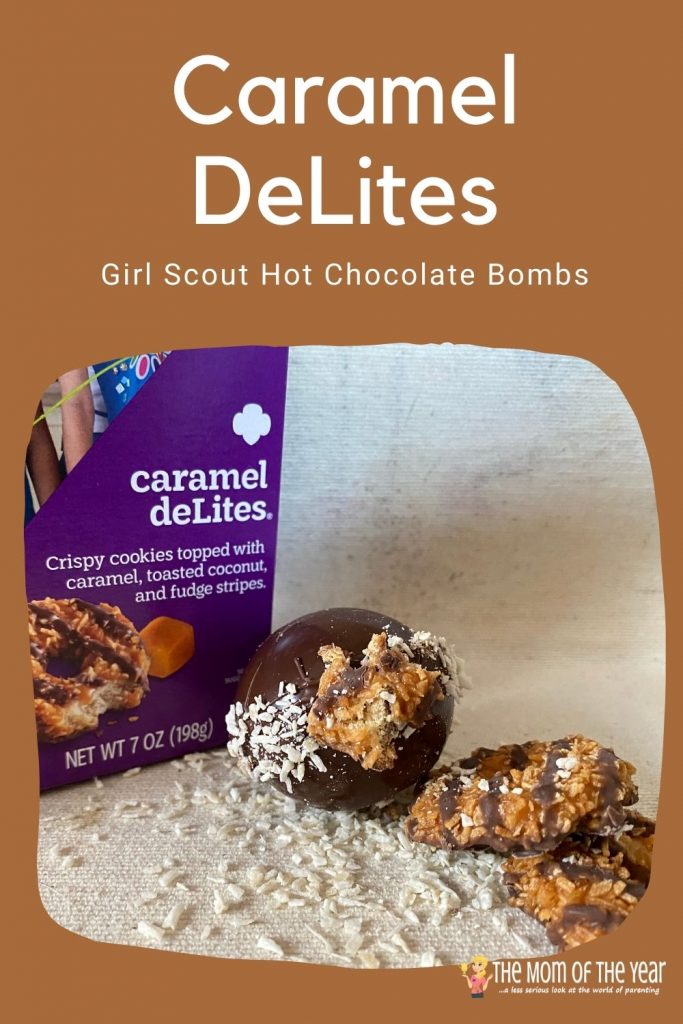 Caramel DeLites Coconut Hot Chocolate Bombs
This was simple in the best way. Combine grated coconut, caramel syrup (sold with ice cream toppings), and hot chocolate powder inside a semi-sweet chocolate casing. You will never want plain hot chocolate again!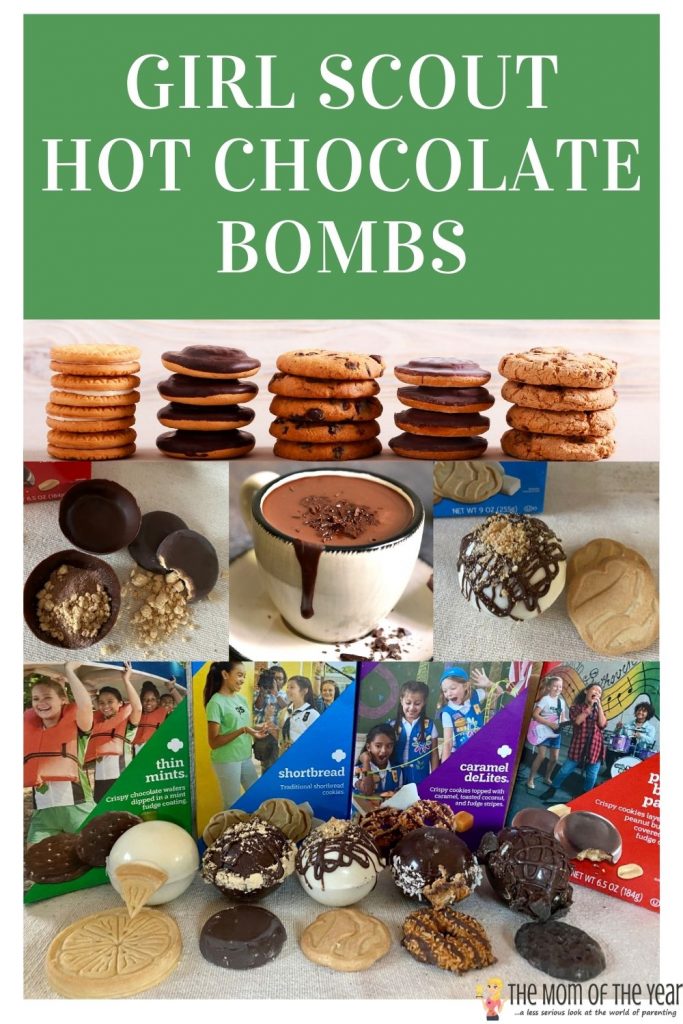 There is nothing better than Girl Scout season! These Girl Scout Hot Chocolate Bombs are not only easy to make but are a fun way to take some extra cookies and turn them into a fun treat for yourself or your children. My kids and I had so much fun choosing different flavor combinations- while taste testing cookies!
Still searching for Girl Scout Cookies? We have you covered with simple online ordering and shipping right to your door!
I'll leave you with one last great debate… what is the BEST Girl Scout cookie? Let me know in the comments!
The following two tabs change content below.
Lindsay Houser
When Lindsay isn't fielding three-nager temper tantrums and scraping Play-Doh off the floor, her passions are the great outdoors, cooking, creating, and healthy, holistic living.
Latest posts by Lindsay Houser (see all)