'Tis the season for houseguests, gatherings, impromptu gift-giving, and cozy weekends spent snuggling by the fire. It's a time of year when turning on the oven doesn't feel like a chore and invites to gatherings flow. But, what to bring to those endless get-togethers that won't take hours to prepare? Is there something quick and easy, that uses pantry staples, but is still special enough to stand in as a gift? There is! Hello, Snickerdoodle Quick Bread!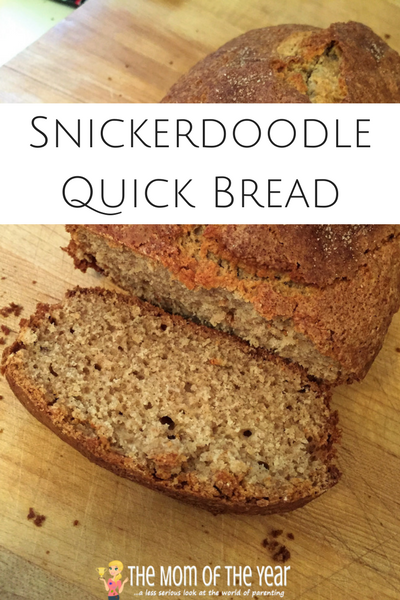 Snickerdoodle Quick Bread is quick and easy to throw together but fancies up perfectly with a bow to wow your worthy recipient. No painful steps to follow, just toss it all together and into the oven it goes. Pull it out an hour later, and, presto! This little beauty is right at home at play dates, office gatherings, as a hostess gift, or served up at home on a cozy Sunday morning.
Ready to meet your new favorite giftable sweet treat?
What you need to make Snickerdoodle Quick Bread:
2 cups flour
1 cup sugar (plus more for sprinkling)
1 tbs baking powder
1/2 tsp salt
1 tsp cinnamon (plus more for sprinkling
1 egg
1 cup milk (almond or coconut swap in perfectly!)
1/3 cup oil
1 tsp vanilla
How to make Snickerdoodle Quick Bread:
Dump all ingredients into a bowl and mix until smooth. You can use a hand or stand mixer to make this step a cinch, or simply mix by hand. Pour into a greased 5×9 loaf pan and sprinkle generously with cinnamon and sugar. Bake at 350 degrees for 45 – 60 minutes. Let cool slightly before removing from pan to complete cooling on a wire rack.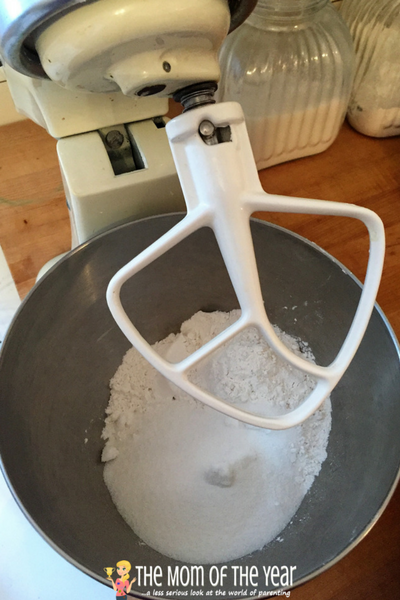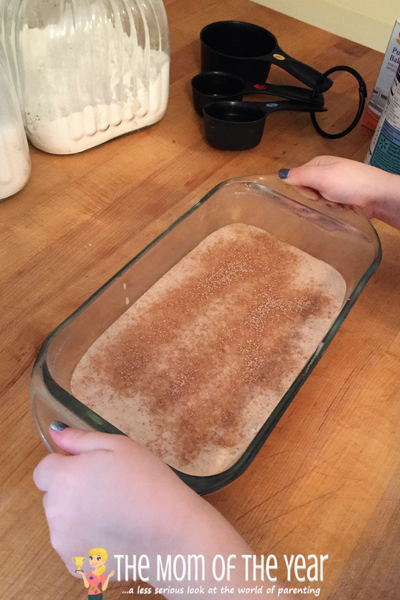 Want a gifting shortcut? Bake in a disposable aluminum pan, and skip removing it from the pan altogether! Once cooled, wrap the bottom with festive tissue paper and secure with a bow.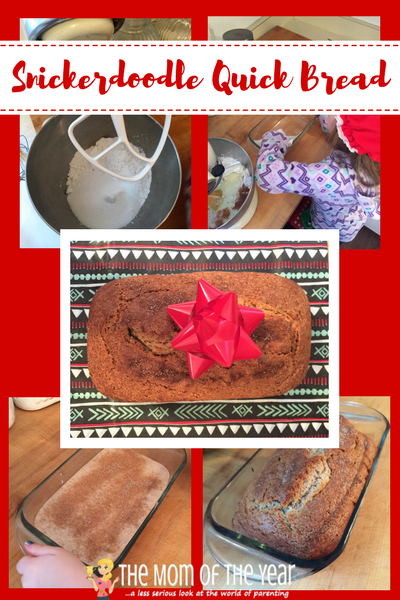 Maybe you've decided to keep this Snickerdoodle Quick Bread loaf for yourself? Keep it right in the pan and serve up slices throughout the week as an afternoon pick me up, or a special breakfast side.
Now it's time grab your pantry staples and get gifting this holiday season!
The following two tabs change content below.
Heidi Rega
Heidi is a full-time mom to one spunk-tastic three-year-old, part-time nanny to 3 others, Publisher of Macaroni Kid Main Line, big time foodie, graphic design snob, and massive self-care advocate. With a professional background in food and beverage, and real world experience in what kids will actually consume, she ventures to bring you fun recipes that come "thisclose" to making everyone happy. We all know that it's an impossible feat; but this mom loves a challenge!
Latest posts by Heidi Rega (see all)