Please welcome new contributor Heidi to The Mom of the Year! She will be sharing ideas for family-friendly recipes and menu ideas and I'm thrilled to have her on the team!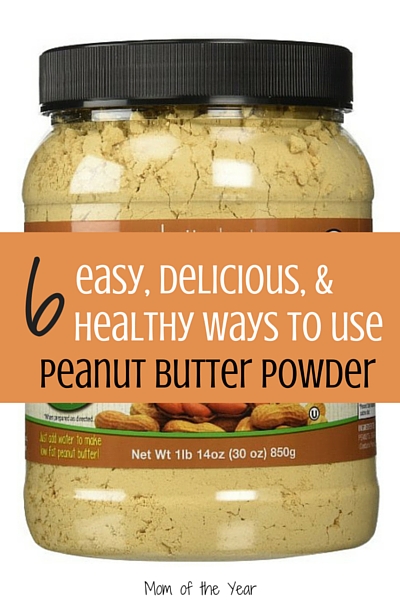 Who knew that pulverizing a peanut and removing the oil could cause such a frenzy? The idea of peanut butter powder seemed odd at first (why mess with a classic?), but fast forward a year or two, and there are now more than 8 kinds gracing the shelves at my local grocery store. So, why the hype? Peanut butter powder packs a great protein punch and has a much lower fat content. The version we scooped up came in at 8 grams of protein and only 2 grams of fat per 3 tbsp serving. Regular peanut butter averages around 7 grams of protein and a whopping 16 grams of fat for a smaller 2 tbs serving size. If your family doesn't have a reason to avoid peanuts, then you'll want to add this little gem to your kid-friendly food arsenal. It's a great way to add a nutty little protein boost, especially for your non-meat eaters.
I'm hooked and here to share some of my family's favorite ways to use peanut butter powder:
Peanut Butter (duh!)
Spoon 3 tablespoons of peanut butter powder into a small bowl. While stirring, slowly add water until you reach your desired consistency. Add a pinch of salt and a drop of honey to adjust flavor if you like. Perfect for dipping apples!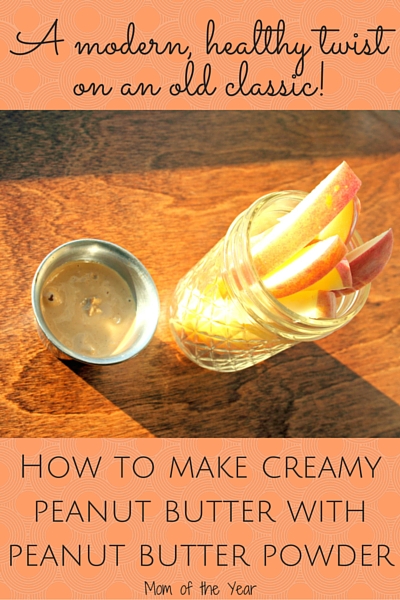 Peanut Butter Yogurt Dip
Stir one tablespoon of peanut butter powder into your favorite cup of vanilla Greek yogurt for a snack that tastes super indulgent, without the guilt! Great to eat as a kind of pudding or for dipping fruit.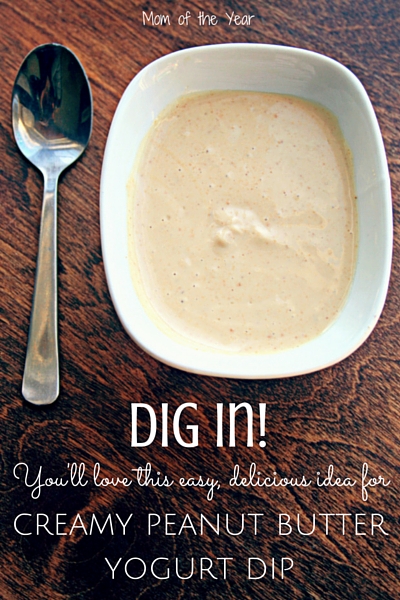 Peanut Butter & Jelly Overnight Oats
Measure ½ cup quick oats into a sealable jar, add 2 tbs peanut butter powder, and fill with the milk of your choice (we love unsweetened vanilla almond milk). Give it a good shake to mix everything together, and leave in the fridge overnight. Stir in one tablespoon of your favorite jam in the morning for a tasty spin on pb&j!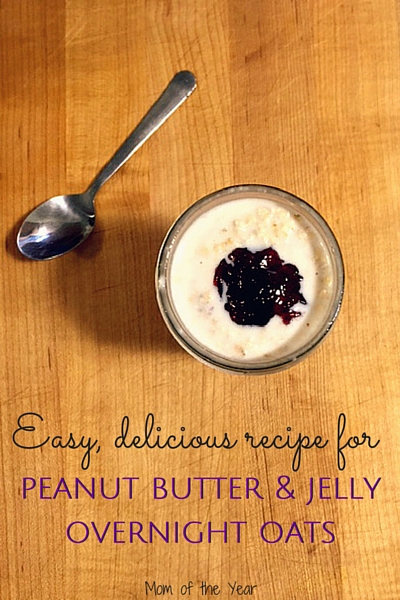 Easy Sesame Peanut Noodles
Thinly slice a handful of bell peppers and carrots, and prepare 2 servings of whole grain linguine according to package directions. Mix 2 tbsp peanut butter powder with enough warm water to form a thin paste. Mix peanut butter mixture with store bought sesame ginger dressing and toss with noodles. Finish with a drizzle of sesame oil to really pump up the flavor!
Peanut Butter Banana "Ice Cream"
Blend 2 frozen bananas with 2 tbsp peanut butter powder. Thin with the milk of your choice until you've reached soft serve consistency. Grate dark chocolate on top as a tasty garnish!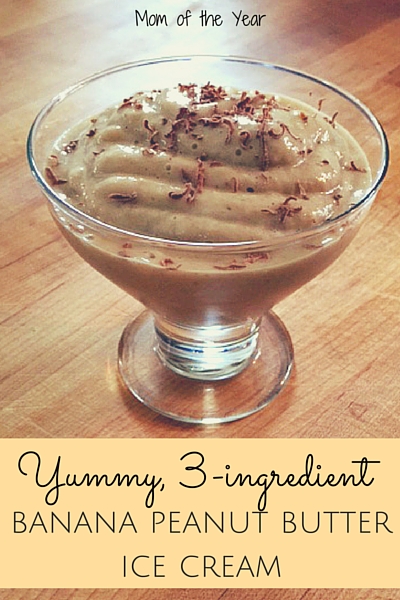 Green Peanut Butter Smoothie
Add 4 strawberries, ½ peeled orange, ½ cup low fat Greek yogurt, 1 banana, ½ cup frozen (or 1 cup fresh) spinach, 2 tbsp peanut butter powder, a handful of ice, and filtered water or the milk of your choice to a blender and blend until smooth. A great way to make this smoothie even creamier without adding fat is to use frozen bananas and omit the ice!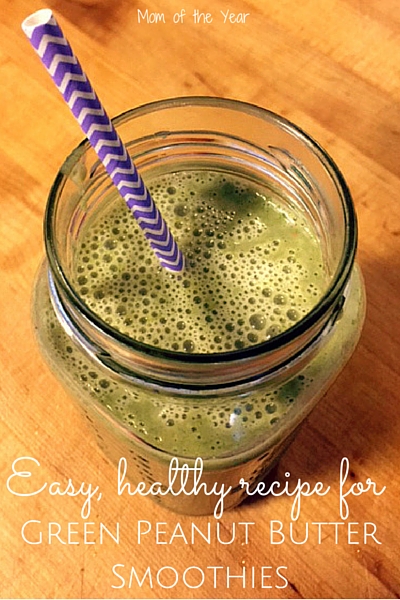 My 3-year-old couldn't have been happier to taste test and approve each and every one of these. Adding such a familiar ingredient made it super easy to get her on board! Pick some up and get your family in on the peanut butter powder frenzy!
The following two tabs change content below.
Heidi Rega
Heidi is a full-time mom to one spunk-tastic three-year-old, part-time nanny to 3 others, Publisher of Macaroni Kid Main Line, big time foodie, graphic design snob, and massive self-care advocate. With a professional background in food and beverage, and real world experience in what kids will actually consume, she ventures to bring you fun recipes that come "thisclose" to making everyone happy. We all know that it's an impossible feat; but this mom loves a challenge!
Latest posts by Heidi Rega (see all)