It's time I let you in on a secret, I am obsessed with hot chocolate bombs! Move over kids, this treat is not just for the young generation. With Valentine's Day just around the corner, I created an adult-friendly 3 step Kahlua Hot Chocolate Bomb to share with your loved ones this year. Have kids and want to share this recipe with them too? With one easy swap, this becomes a kid-friendly treat to share with your children on Valentine's Day.
Don't let the idea of a hot chocolate bomb intimate you; this was truly one of the easiest desserts I have ever created! It took me under an hour to create and enjoy this delicious drink. In three easy steps, I will tell you how to make these delicious 3 step Kahlua hot chocolate bombs.
3 Step Kahlua Hot Chocolate Bombs
You will need:
1 bag semi sweet chocolate chips
Kahlua liquor
Valentine sprinkles, mini marshmallows, candy hearts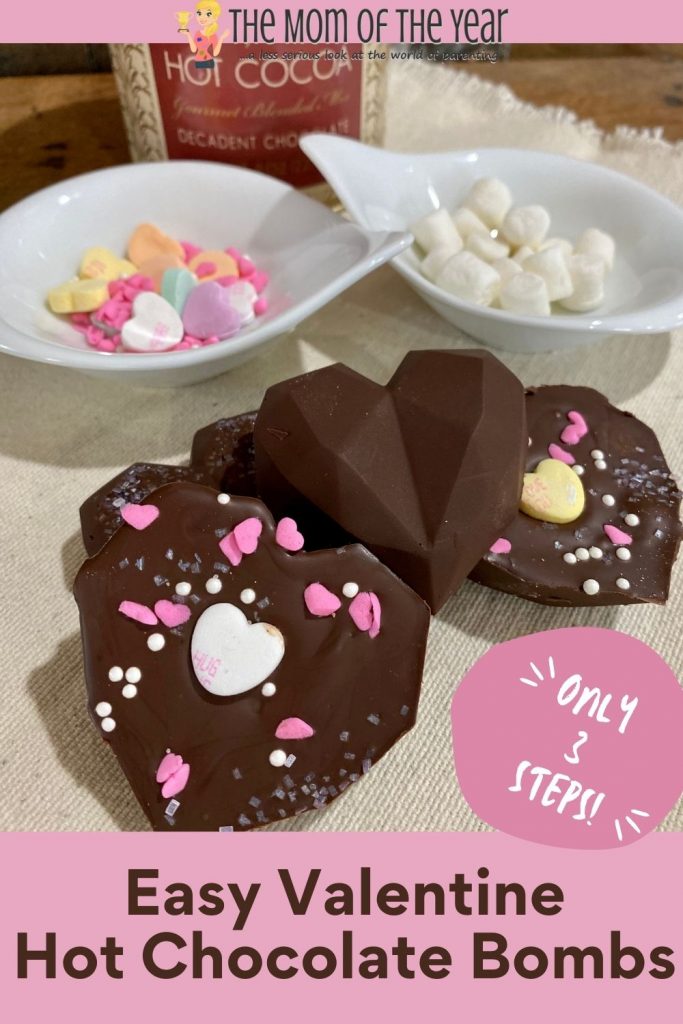 Pour 2 cups of semi-sweet chocolate chips in a bowl with ¼ a cup of Kahlua and 1 teaspoon of coconut oil. As tempting as it is, it is important to not go overboard on the Kahlua as the chocolate can harden and seize during melting. Microwave for 30-second intervals until the chocolate chips are close to completely melted, then stir to bring to a smooth consistency.
Pour a small amount of chocolate in each mold, then take a spoon and coat the inside of the mold. Don't worry about imperfections as silicone molds are very forgiving upon completion.
Place the mold inside the refrigerator until the chocolate hardens. This should not take more than 15 minutes.
Now for the fun! Place hot chocolate powder, marshmallows, or whatever fun sprinkles inside your mold. Then pour the remaining chocolate over top and smooth.
Place back in the fridge to harden completely.
When hardened, peel out of the mold and store in the fridge for up to 2 weeks. You can store the Kahlua hot chocolate bombs in cellophane wrap or a Tupperware container. These even make for the perfect "thinking of you" gift!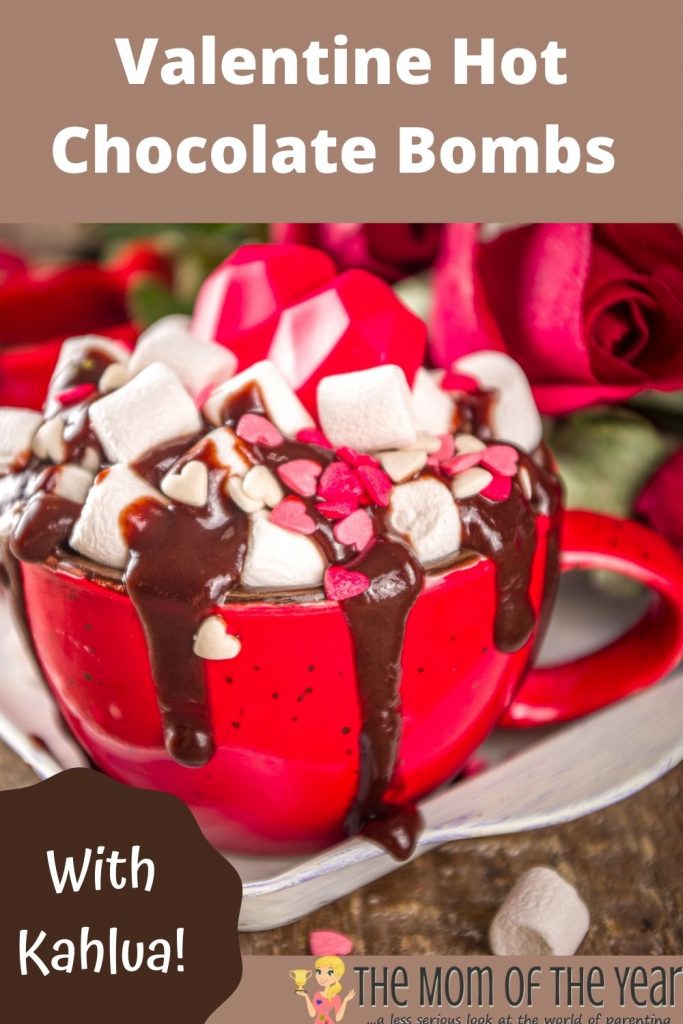 Making these for a younger crowd? I made sure to make a batch for my children as well! Instead of Kahlua, I subbed the same amount of coconut oil to help melt the chocolate and they were delicious!
When you are ready to enjoy your Kahlua hot chocolate bomb, fill a mug with hot milk, and watch as the bomb breaks apart into a delicious, gooey, chocolate mess. If you want to add a little extra Kahlua, I won't tell.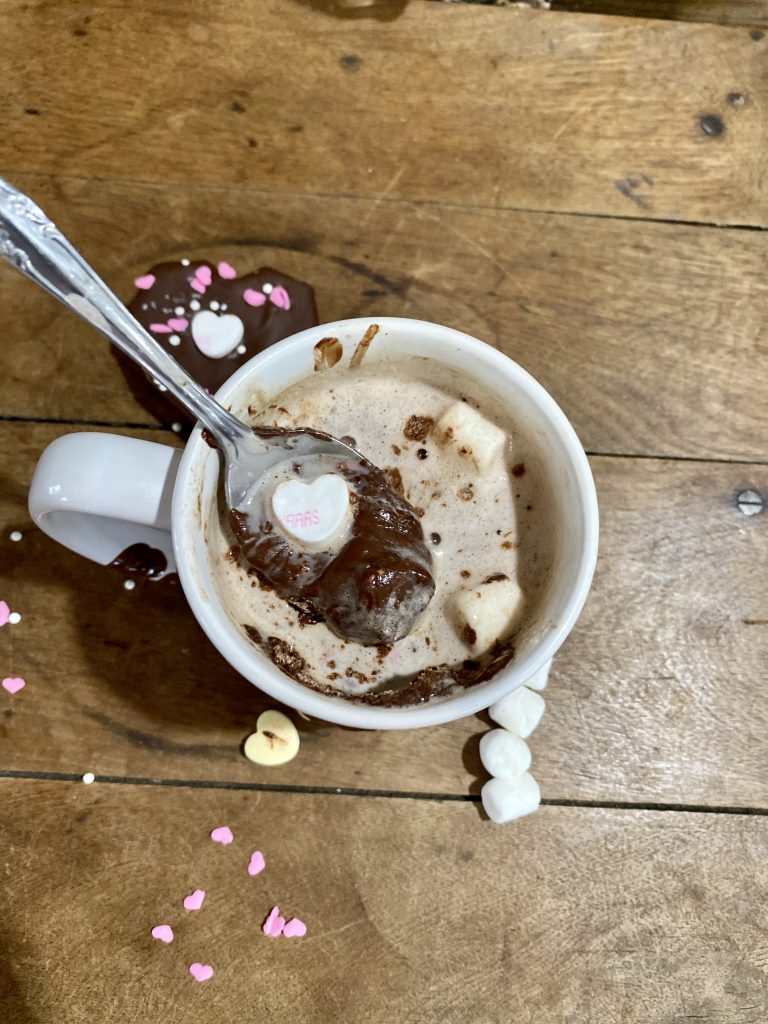 While many of us have missed out on our usual holiday traditions this year, finding a little extra time to indulge your family is essential. Take some time to treat not only your children but for yourself and your loved ones too. These 3 step Kahlua hot chocolate bombs are the perfect way to warm up with a delicious, relaxing treat- or to share as a gift. Cheers, friends!
The following two tabs change content below.
Lindsay Houser
When Lindsay isn't fielding three-nager temper tantrums and scraping Play-Doh off the floor, her passions are the great outdoors, cooking, creating, and healthy, holistic living.
Latest posts by Lindsay Houser (see all)