This post contains affiliate links.  This means if you buy something through a link in this Easy DIY Valentine's Day Mason Jar Gift post, I will make a small commission at no cost to you.  This allows me to keep bringing you great content.
A holiday devoted to celebrating love is right up my alley. Then why is it, every year, the day before Valentine's Day I find myself scrambling to put together something cute and meaningful for the ones I love? I'm the first one to champion cute and functional over lavish and extreme, but I have always struggled with just how to translate that into something doable with my crazy-busy mom schedule.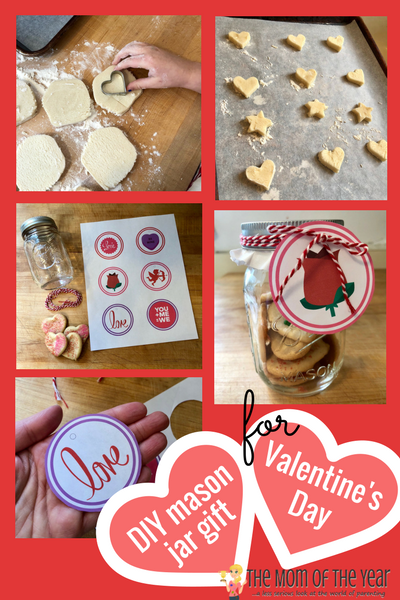 I know all about the Mason jar rage, and I'm in full favor of it. So, why has it taken me so long to embrace it for gift giving? Now that I've jumped on the bandwagon, you'll have to drag me off, kicking and screaming, to get me to leave! Mason jars immediately pretty up slice and bake cookies, chocolate bark, or just about any bitesize snackable. Add a gift card to up the ante (if that's your thing), tie on an adorable tag, and you're done.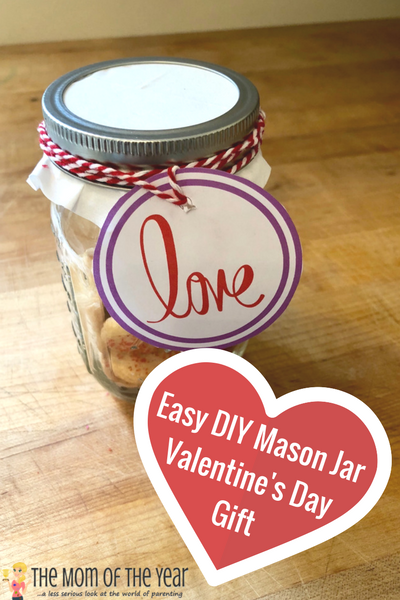 Baking's not your strong suit? Well, truth be told, it's not my forte either. I can follow a recipe and swap ingredients like a champ, but savory cooking is definitely where my strengths lie. I made mini heart-shaped sugar cookies with my daughter, but there's an easy workaround if you're not up hanging out in the kitchen. You know those adorable (and sometimes even allergy-friendly) treats that tempt you in your grocery store's bakery department? Well, many of those are perfect candidates for being jarred and gifted! It truly is the thought that counts, and the bakery department always knows their way around flour and sugar, so you can bet whatever treat you find there will be a delight on the taste buds, too.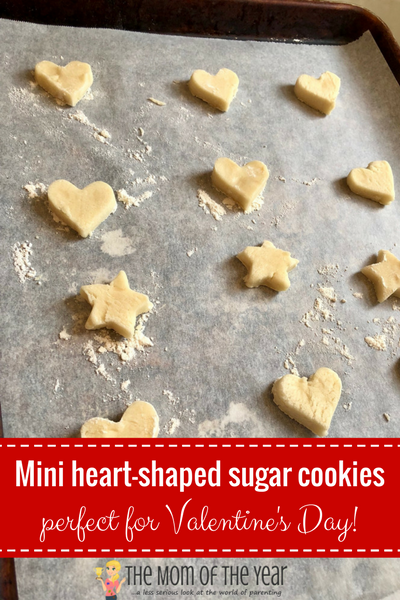 Ready to win Valentine's this Day?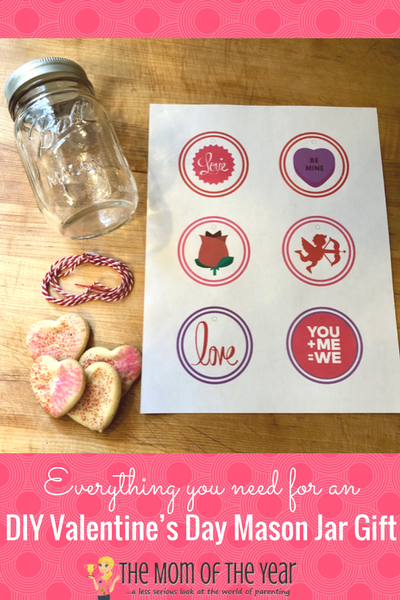 Easy DIY Valentine's Day Mason Jar Gift:
What you need:
12 oz Mason Jars (you can use different sizes and adjust the number of baked goods accordingly)
12 small cookies/mini brownies/donuts (homemade or store-bought) per jar
a cocktail napkin or piece of tissue paper (or fabric if you're feeling fancy) cut into a circle about an inch bigger than your jar top
24" of ribbon or baker's string
a printable tag (snag a FREE PRINTABLE of fun tags HERE!)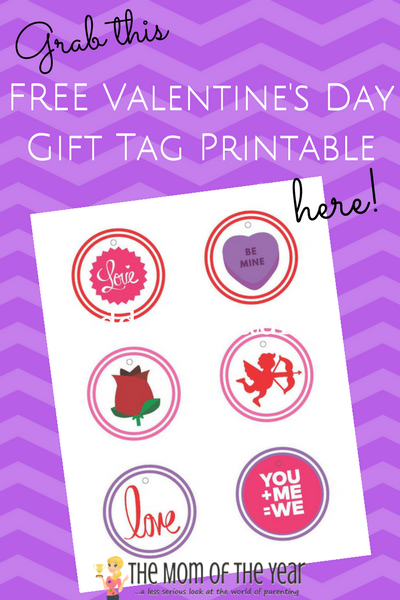 The rest is pretty self-explanatory, and feel free to experiment with different color combos, string, fabric, and baked goods. The results are super-sweet, and take just minutes to put together.
Now, go rock this sweet, easy DIY Valentine's Day Mason Jar Gift, and surprise the sweeties in your life!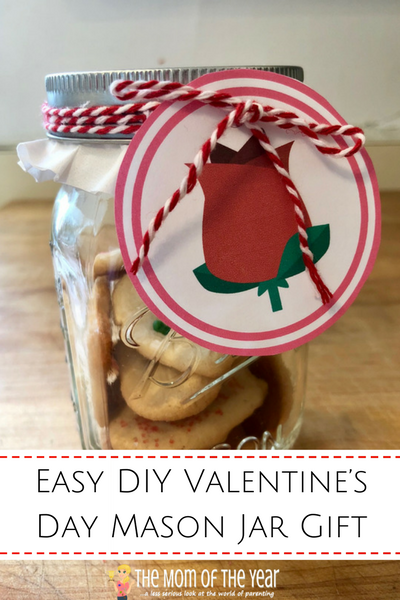 The following two tabs change content below.
Heidi Rega
Heidi is a full-time mom to one spunk-tastic three-year-old, part-time nanny to 3 others, Publisher of Macaroni Kid Main Line, big time foodie, graphic design snob, and massive self-care advocate. With a professional background in food and beverage, and real world experience in what kids will actually consume, she ventures to bring you fun recipes that come "thisclose" to making everyone happy. We all know that it's an impossible feat; but this mom loves a challenge!
Latest posts by Heidi Rega (see all)