***This post is sponsored by Crunchmaster so I could share this #CrunchmasterDinner recipe for using their crackers to make homemade turkey meatballs with all of you.***
Fall is here! Despite the unseasonably warm temperatures we've had in Pennsylvania this past week, it is, in fact, October. The chill will soon be here to stay, and my appetite switched gears as soon as the first leaves began to turn. What do I crave in these fall months? Bring on the soup and some homemade turkey meatballs!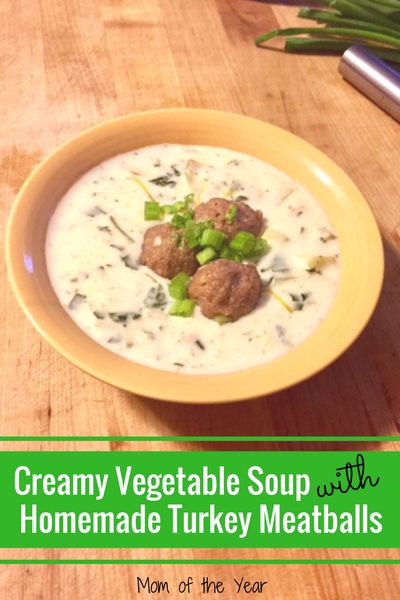 When Crunchmaster reached out and asked if I would try out a new recipe with their fabulous multi-seed crackers, I jumped at the chance. I have snacked on these crackers before, but had yet to use them as an ingredient in a meal.
Crunchmaster multi-seed crackers are full-flavored, oven baked crackers made of brown rice and other wholesome ingredients. They're amazingly non-GMO, vegan, gluten free, kosher, and low sugar. As they are oven-baked and full of amaranth, millet, sunflower seed, quinoa, flax, chickpea, and edamame, you get a serious health boost with your crunch!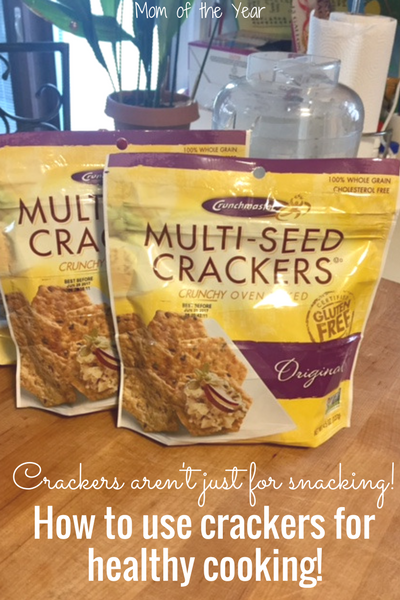 My first use of Crunchmaster crackers in a recipe was to crumble them into a coating for chicken nuggets. Delicious, but not quite what I was looking for in a dish. Yet using the crackers as a coating gave me the idea that they would make a fabulous (and gluten-free) stand in for bread crumbs in a meatball recipe.
To satisfy my fall food cravings, I made mini versions of homemade turkey meatballs, and incorporated them into a delicious recipe for SOUP! A creamy soup with lots of veggies is sure to satisfy hunger pangs. The multi-seed crackers lend a very slight nutty flavor to the meatballs, which paired perfectly with this hearty soup.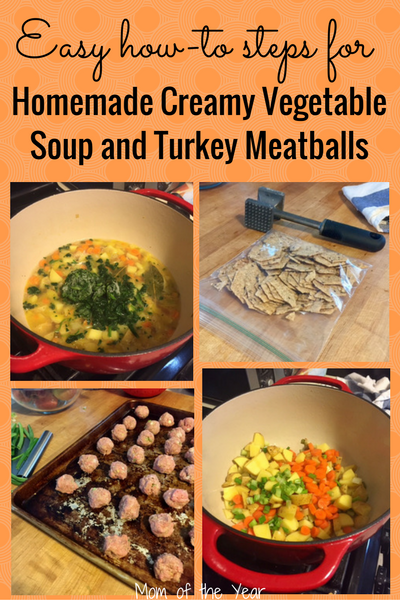 Creamy Vegetable Soup with Homemade Turkey Meatballs
Ingredients for Soup Base
1 pint Heavy Cream
2 cans Chicken Broth
½ cup Dry White Wine
2 lg Bay Leaves
½ cup Cream Cheese
½ cup Shredded Sharp Cheddar Cheese
3 Medium Carrots
2 Ribs Celery
4 Medium Potatoes
1 ½ cup Frozen Spinach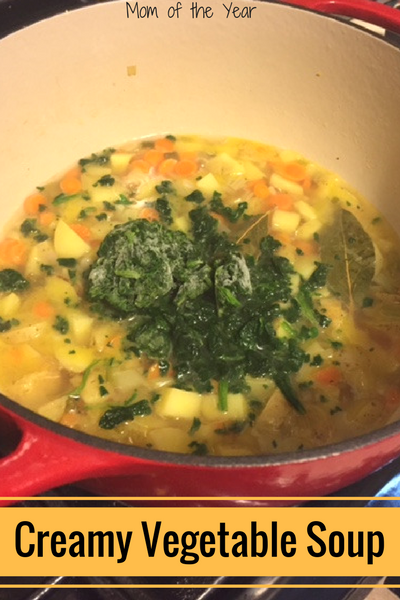 Meatballs
1 lb Ground Turkey (or Chicken)
1.5 cups Finely Crushed Multi-Seed Crackers
1 tbs Ketchup
1 tbs Dijon Mustard
1 Egg
1 tsp Salt
1 tsp Pepper
1 tsp Garlic Powder
Thickening Mixture (optional)
3 tbs Corn Starch
½ cup Cold Water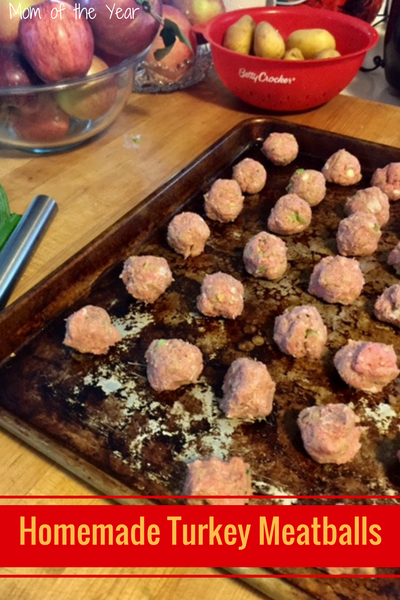 Directions
Chop all veggies into bite-sized pieces and set aside.
Preheat oven to 375 degrees
While oven is heating, combine all meatball ingredients in a large bowl and mix well.
Roll meatball mixture into one inch balls and place on baking sheet.
Bake at 375 degrees for approximately 15 minutes or until cooked through.
While meatballs are baking, heat 3 tbs of olive oil in a dutch oven or stock pot over medium heat.
Add veggies and cook until just shy of fork-tender.
Add white wine to deglaze and be sure to scrape up any cooked on bits as they add to the flavor.
Add chicken broth, and stir to combine.
Pour in the heavy cream in a slow stream, while whisking continuously.
Allow soup to come back up to a slow simmer, then reducing the heat to low.
Mix and add the optional thickening mixture while whisking continuously to avoid lumps.
Allow soup to simmer until veggies are tender.
To serve, spoon soup into your favorite bowl and top with sprinkle of shredded cheese, and meatballs!
This recipe yields some extra meatballs, so here are some fun ways to use up your those additional homemade turkey meatballs:
Toss them with basil pesto (creamy or regular) and serve with whole grain pasta.
Stash them in the freezer for your next round of soup.
Glaze them with teriyaki sauce and serve with steamed rice and veggies.
Inspired? Good news! One of you is scoring a Crunchmaster Variety Sample Pack to make your own go at this yummy recipe! Leave a comment on this post, and as long as you are 18 or older and live in the Continental United States, you are eligible to win. We'll select the winner on 10/28/16 at 5:30am ET.
Next time those fall hunger pangs hit, snag a bag of Crunchmaster's Multi-Seed Crackers for you #CrunchmasterDinner and get cooking!
The following two tabs change content below.
Heidi Rega
Heidi is a full-time mom to one spunk-tastic three-year-old, part-time nanny to 3 others, Publisher of Macaroni Kid Main Line, big time foodie, graphic design snob, and massive self-care advocate. With a professional background in food and beverage, and real world experience in what kids will actually consume, she ventures to bring you fun recipes that come "thisclose" to making everyone happy. We all know that it's an impossible feat; but this mom loves a challenge!
Latest posts by Heidi Rega (see all)