Happy fall! While I'm a die-hard lover of summer, I'll admit it might have been high time for my crew to touch base again with a bit of schedule and order after all the chaotic sunny fun. Plus, there are the sweet things like apples and pumpkin patches and buying ridiculous costumes for my dogs to wear on Halloween 😉 In the midst of all this autumn delight, you know Carrie of Normal Level of Crazy and I are carving out time for reading, and we are tickled to chat with you here in this The Rosie Result Book Club Discussion!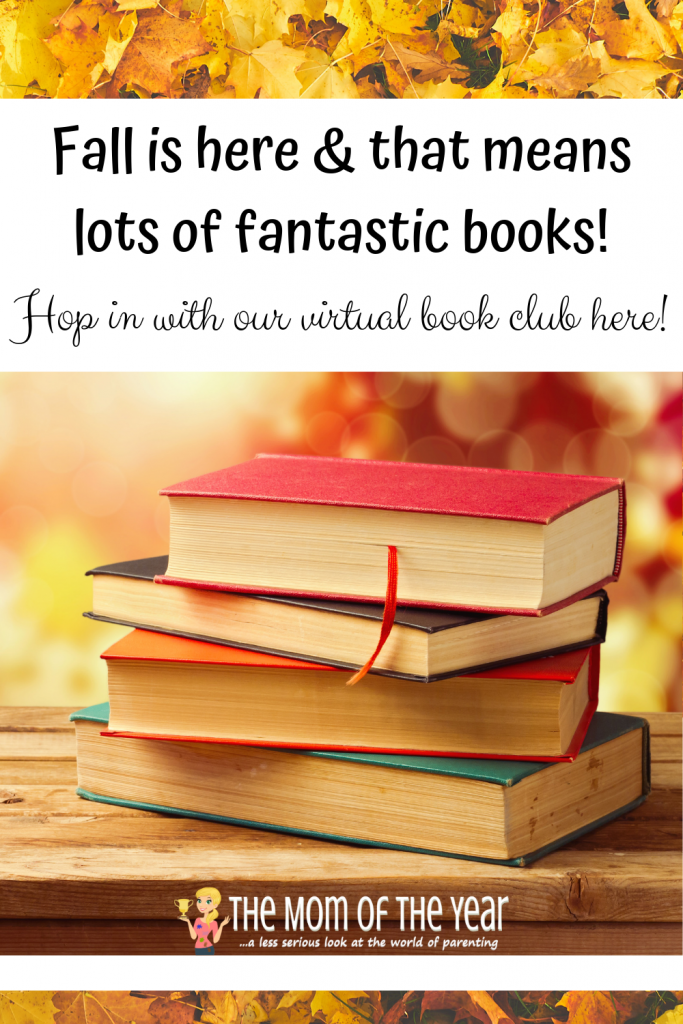 The Rosie Result by Graeme Simsion was a powerful one for me–I have so many thoughts! And I want to hear what you are thinking too. Hop in on the discussion below, and always, read on for the details on how to win a copy of next month's pick for free!
The Rosie Result Book Club Discussion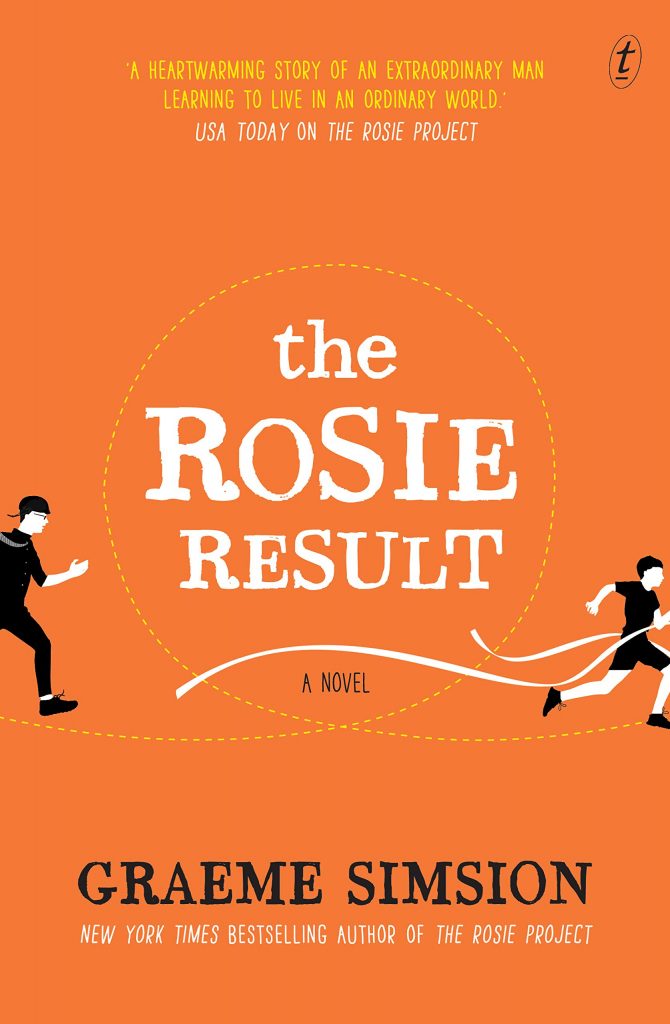 This book was HUGE for me. I have read the other two in the series, The Rosie Project and The Rosie Effect, and enjoyed them (we even did an earlier book club on The Rosie Project!), but this third installment blew me away. If you aren't familiar with these books, in very short summary, they follow the relationship and parenthood journey of Don, a middle-aged man with significant ASD (Autism Spectrum Disorder) characteristics and behaviors.
Words to properly give to voice to The Rosie Result's meaningfulness were a struggle: I tried to take a stab in my Goodreads review. As I worked to wrap my head around the thoughts and emotions this book stirred, I had some wonderful, soul-fortifying conversations with friends and family and felt seismic growth in my own relationship with Autism. To put it mildly, the impact of The Rosie Result was tremendous for me.
In very large part, this was due to the very strong parallels drawn between my family and Don's family. My husband is a scientist researching cancer in a lab. My son is ten years old, just entered 5th grade, and on The Spectrum. The similarities were often uncanny, and in my shared experience with the characters, I experienced a normalizing catharsis.
The Rosie Result also resonated strongly with its keen insight into society's journey in accepting and understanding Autism. This is something that sharply tugs on my heartstrings as I continue to firsthand experience this journey in our family and within our social sphere, school, and community.
Aside from further opening the ASD discussion, Simsion offered a rare gift: giving true voice to those on The Spectrum who often struggle to share it themselves–children and adults alike. In doing so, he allows those not on The Spectrum (neurotypical) understanding of how those with ASD may experience the world.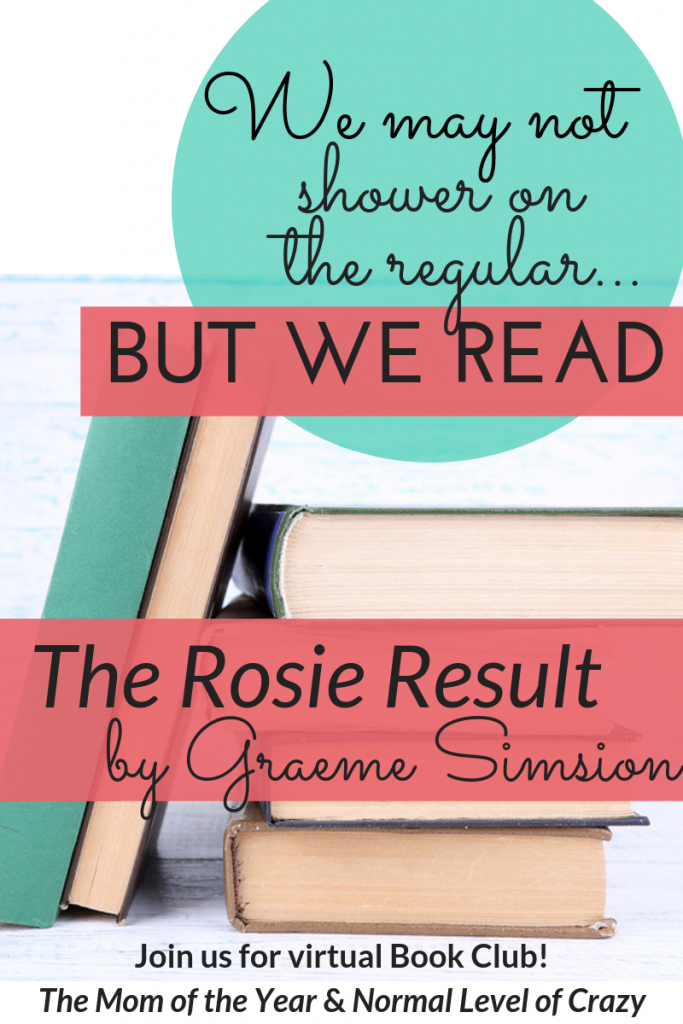 The Rosie Result Book Club Discussion Questions
With all of this in mind, let's delve a bit further into this book and its exploration of the ASD world.
What is your personal experience with ASD? How were you able to relate to or not relate to the novel? I shared the parallels with my own life above. It was almost painful at times to read Hudson's struggles, specifically the social ones, as we share so many of them, being the exact same age and grade.
Compare the experience of son and father in society, both with ASD characteristics and behaviors. I found it of note, and relatable, that Don, of the older generation, had never been formally diagnosed. The growth in awareness and diagnosis (not to mention understanding and treatment) is astounding from even twenty years ago. Don was who he was, flaws and gifts, and learned to function as such. Hudson's experience was seen as something to be addressed.
Speaking of Hudson's experience, discuss the school's response to his needs. Do you think they did enough to meet his needs? I speak from a very fortunate vantage point of a school system that has offered amazing support, but I found it unbelievable that in today's world, Hudson's issues hadn't been identified (albeit he did move across the country and switch schools) until age 10. That said, I found the school's willingness to share the responsibility with parents in directing the course of action to be very on-point (as in, we have a large say in pursuing testing, addressing of needs, etc.).
Our understanding of ASD has grown tremendously, though known cause doesn't exist. What are your thoughts regarding this? Is it inherited? We have had many interesting conversations about this in our home! My scientific husband has some very cool understandings of the autistic brain that are well supported by research (check out this book–it's fascinating!). I will say that in our experience, brains with a more mathematical/scientific bent seem more prone to ASD. My husband and son both definitely fall in this category.
What is Rosie's role in her family? How does her relationship work with Don and Hudson? I love Rosie! I will never be as smart or as cool as her, but I could wildly relate to her general stance of just rolling with whatever was thrown her way. Letting so many typical assumptions of behavior slide in favor of knowing the person you are in a relationship with is an art form, one she has so well mastered.
In the book, there is one very powerful scene in which the verbiage of "Autistic person" and "person with Autism" is debated. A mother feels that the diagnosis shouldn't define her child, whereas another woman says that she is "not a person with lesbianism, but a lesbian", so in the same sense she is "Autistic, not a person with Autism." What do you think the proper way to identify a person with this diagnosis is? I think it is very much up to the individual/family, and a person's choice must be respected. Personally, I see both identifications as appropriate for different reasons and have used both to describe my son. I imagine when he is older, he may have his own opinion–one that we will honor.
In the same scene in the book, the mother described the endless years of weeks of hours upon hours her daughter has worked with therapists to improve her functioning capacity. The other woman countered that she shouldn't have to undergo all of this treatment; the world should simply accept the mother's daughter as she was. What are your thoughts? Should those with ASD need to conform to the world or should they be accepted as such? This is very much a case of both answers being correct. In the case of the daughter, she was nonverbal and unable to function independently in any capacity. I think the mother was correct: therapies were necessary to improve her quality of life, both now and in the future. However, the other woman was also correct–we need to stop assuming all persons operate on the same cognitive plane (see above recommended book–and read it!) and accept them as they are.
Neurotypical is the term used to describe those not on The Spectrum or with other mental disorders or conditions. Do you feel comfortable with this terminology? Why or why not? I am so enjoying the term "neurotypical", as it allows me to accurately describe my two children and the differences between them. If preferred, it can also act as a way to describe those on The Spectrum without delineating diagnoses–"He isn't neurotypical"–while providing a welcoming berth of understanding.
Were there any parts of the book you found unpalatable? Unbelievable? Inaccurate? Simsion was telling a very real tale of a family's experience with ASD within the context of a fictional novel. The fictional parts were most apparent to me when how tidily it worked for Don's friends from around the world to be present to support him, and the extreme amount of independence Don and Rosie allowed their ten-year-old son, both in his daily schedule (i.e. they didn't often know where he was) and direction of diagnosis/treatment (is a ten-year-old really able to make their own best choices?)
What was your favorite part of the book? A scene that made you giggle, warmed your heart, leant you understanding, or seemed truer to you than the rest? Ah! So many! But Don describing his sexual life at the parent meeting was quite priceless… 😉
Thanks for exploring The Rosie Result and our ASD world with me, friends. This book hit home in more than one way, and it was an honor to share it with you in this The Rosie Result Book Club Discussion!
On to September's pick…make sure to leave a comment on this post telling us you'd love to win the copy we are giving away before 9/13/19 at 7am EST. As long as you are 18 or older and live in the continental United States, you are eligible to win a copy of…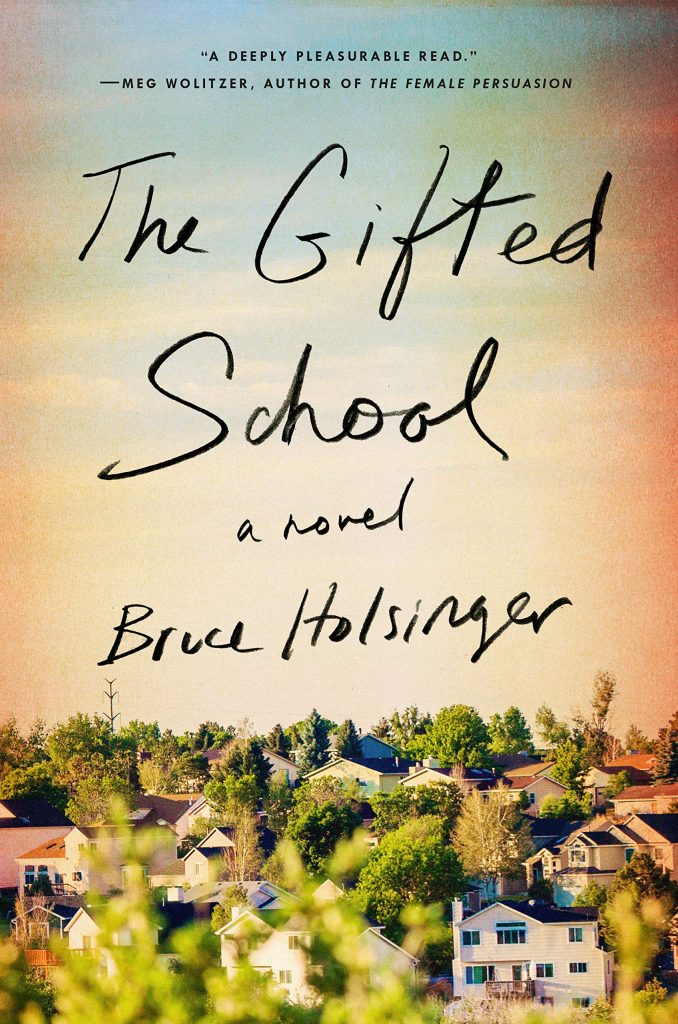 Smart and juicy, a compulsively readable novel about a previously happy group of friends and parents that is nearly destroyed by their own competitiveness when an exclusive school for gifted children opens in the community.
This deliciously sharp novel captures the relentless ambitions and fears that animate parents and their children in modern America, exploring the conflicts between achievement and potential, talent and privilege.
Set in the fictional town of Crystal, Colorado, The Gifted School is a keenly entertaining novel that observes the drama within a community of friends and parents as good intentions and high ambitions collide in a pile-up with long-held secrets and lies. Seen through the lens of four families who've been a part of one another's lives since their kids were born over a decade ago, the story reveals not only the lengths that some adults are willing to go to get ahead, but the effect on the group's children, sibling relationships, marriages, and careers, as simmering resentments come to a boil and long-buried, explosive secrets surface and detonate. It's a humorous, keenly observed, timely take on ambitious parents, willful kids, and the pursuit of prestige, no matter the cost.
Sounds super intriguing, no? Comment below for your chance to win the free copy of The Gifted School we are giving away, and get ready for all the soapy high-stakes education fun!rel=nofollow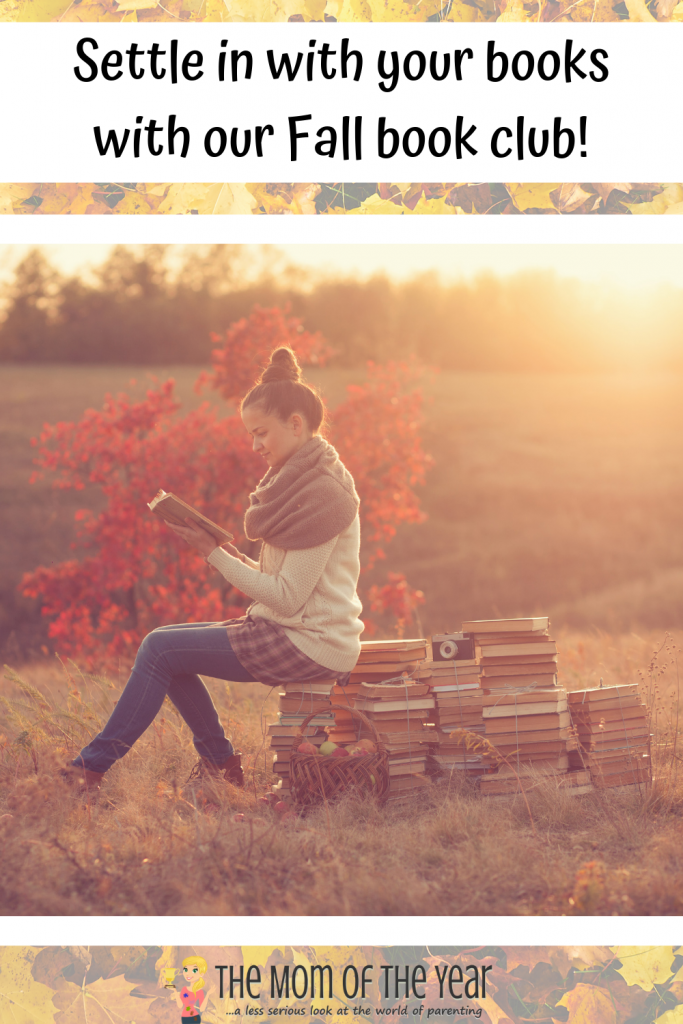 Thank you again for joining us for this The Rosie Result Book Club, and please know how much we'd love to hear your thoughts!
Here's to fall and here's to reading, friends!
Thank you to Simon and Schuster and Text Publishing for providing copies of The Rosie Series for us to review and giveaway for this The Rosie Result Book Club Discussion. All opinions are 100% our own.
The following two tabs change content below.
Meredith blogs at The Mom of the Year, where she dedicatedly earns her title one epic parenting fail at a time, offering quick, relatable laughs for fellow parents and all their empathizers. She has been part of several best-selling anthologies, featured on prominent sites such as Huffington Post, In the Powder Room and BlogHer, and loves her role as the Executive VP/Operations Manager of The BlogU Conference. When she's not breaking up fights over Legos and juice boxes, she remains fully committed to sharing a less serious look at the world of parenting.