Four years ago, we unknowingly launched ourselves into a foreign world–a world of IEPs, learning support, a tremendous vernacular, and, above all, unprecedented support and kindness. Four years ago, we learned we had a child on the Spectrum.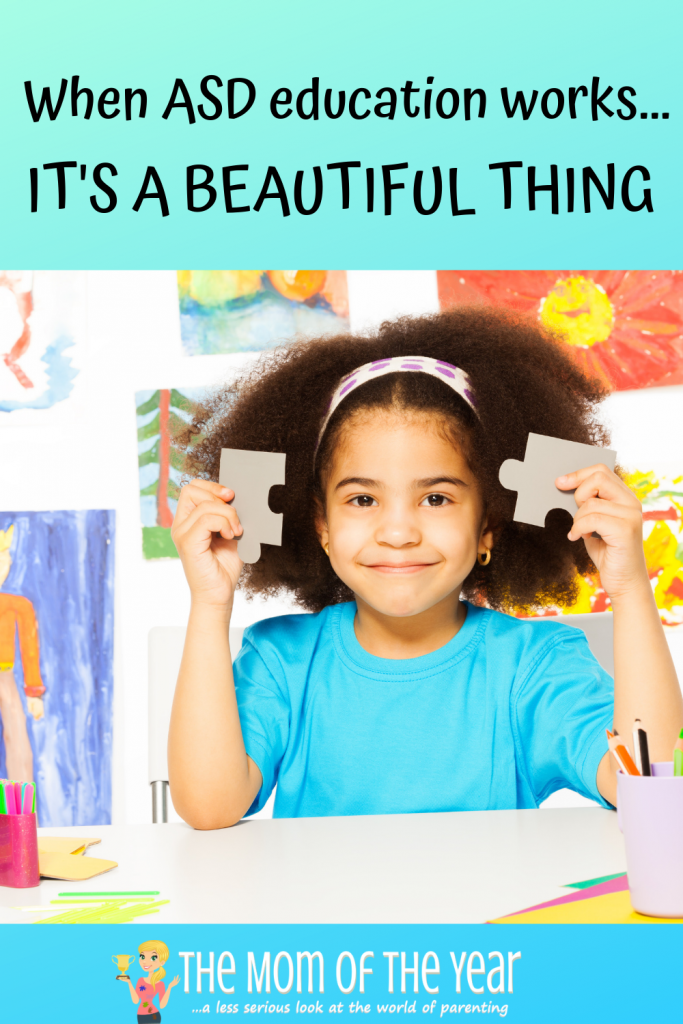 I know our story is unlike those of many. I know how very blessed we are to not only be in a school district, but in a particular elementary school, that not only supports but actively loves on the needs of those on the Spectrum. And because I know this truth, our fortune, I am sharing our story.
I write this post in gratitude of those who have so actively supported us through our journey with ASD (Autism Spectrum Disorder). You see, my life is a bit of a bumbly mess. Truth told most days I wake up and am thankful for being able to find where I've stashed my sneakers. Anything beyond this feels an undue gift. Toss in people willing to care for my son, his needs and our family? My heart melts a zillion times over in unexpected gratefulness.
There is so much shared about the deficiencies and gaps in caring for those most in need, and I truly ache for this lack. I ache for them because we are in such a different situation–a situation in which our needs are being met–and I know what a tremendous difference this has made in our lives as a whole.
Our experience hasn't been perfect. There have been some staff who haven't considered needs, mean kids who have made fun of differences, the time his science fair project was too complex for the fair (he has got one wicked developed science/math brain), and many programs in which his involvement wasn't even possible…but overall, our hurts and upsets have been minimal.
And with the many more gaps in services and support others have in mind, I thought it good to take a moment to note the other instance–the one far more rare–the instance when it works.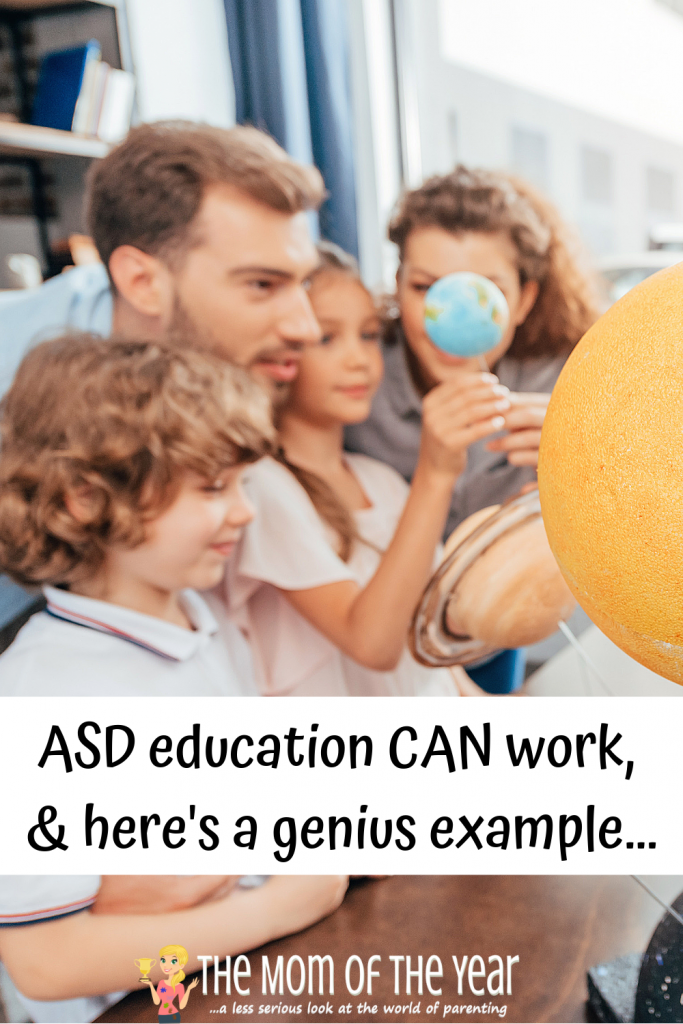 When it works
When the system does what it's supposed to do.
When students' needs are being met
When your child feels uplifted vs. downtrodden
When your child is included vs. excluded
When you don't spend your nights in a panic over your child's future
When you feel heard.
When your child feels understood.
When your child feels safe
When you feel safe
When you both have hope
The gift of our experience, our truth, can't properly find its way into words. You see, we have a rare, rare blessing indeed.
We have teachers, multiple teachers, who have loved my son exactly for who he is. Who've been patient with his messes, our troubles, and our endless needs. Who've left me stymied with gratitude over their kindness and unending attention. Thank you, Mrs. Ericson, Mrs. Girard, Mr. Kreider, Miss Laudenslager, and Mrs. Moghaddam. For each one of you, I give endless thanks because I know God specifically chose and placed my son with you.
We have a Learning Support teacher who has guided us through endless, multiple choices, decisions, agonies, and more, all with the heart and hope of a rockstar. I could never, ever say enough about Mrs. Savoy if I tried. Ever. She has been my heart and my hope more times than I could count.
We have secretaries, lunchroom aides (each one of those cheese sticks you have helped unwrap I see and I know!), support staff, and encore teachers (three cheers to Mrs. Otto for seeing our son through an inaugural year of trumpet! 😉 )
We have a school district very keen in tending to needs and supporting growth, not only in verse but in action that feeds my son daily. This is rare, and I know this.
We have friends who accept and love us for who and what we are. Moreover, they see our strengths and truly delight in them with us. I have no words for how my heart breaks for this!
We live in a world that acknowledges the Spectrum of ASD. A world that not only knows it, but seeks inclusion, awareness, normalcy, support, and help. How far we've come!
Moreover, a zillion times over, we, my family, have each other. And if life has taught me anything along its bumpy way, this is the most precious gift of all. The most precious gift we can ever hope for, for which I'm endlessly thankful.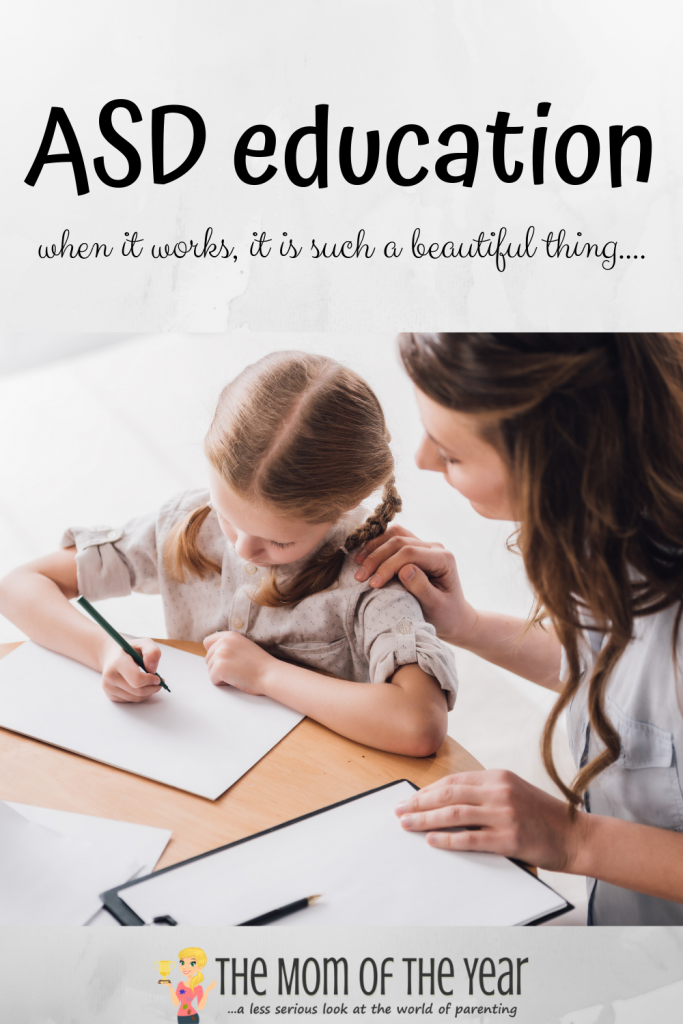 Our circumstances are rare, I know this. I also understand they are temporary. I understand in the future, our challenges will be far more varied and challenging. But for now, when it works, it is really working. And I want this to be a testament to the way things can be.
I want it to be hope for when hope is struggling.
Heart for when you don't believe.
Promise for when you need to grasp faith in what can be
Because when it works, friends, good things can happen. It won't always work. It may rarely work, but it can work, and this is your hope, promise, and heart for what is in front of you.
The following two tabs change content below.
Meredith blogs at The Mom of the Year, where she dedicatedly earns her title one epic parenting fail at a time, offering quick, relatable laughs for fellow parents and all their empathizers. She has been part of several best-selling anthologies, featured on prominent sites such as Huffington Post, In the Powder Room and BlogHer, and loves her role as the Executive VP/Operations Manager of The BlogU Conference. When she's not breaking up fights over Legos and juice boxes, she remains fully committed to sharing a less serious look at the world of parenting.