When my mom died six years ago, I began writing a post every year on the anniversary of her death. I'm not entirely sure why, to be honest. Maybe to process my feelings. Maybe to remember her. Maybe to experience ongoing realness of a relationship with her. To help others feel maybe a little less alone, for sure. It's probably for all these reasons, and these posts have been part of the healing in pieces that has shaped my grief. Writing about her leaving became an unexpected gift, a treasure that helped. So here I am today, March 2, the day she died, sharing a bit more of my story–the story about how I became a lonely girl. And as always for these posts, this one is for those of you who have lost, who have felt the pain of missing, and who might, just maybe, feel a little more caught by a hug from someone who is there too.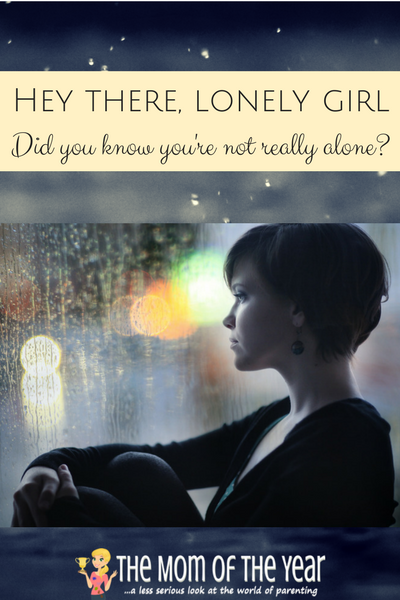 Hey There, Lonely Girl
On this day, I have written about her last act of love before she died in trying to dry my tears, my sister and I sharing our need to know we would support each other, feeling so very much that she is still here as part of my days, how very much I want my kids to know her, and then last year I wrote about the pain of when I lost my cheerleader. And through all of these past six years, through all of these posts, there has been one constant: I am lonely. I am lonely and she is gone.
The seasons of motherhood so very much shape my grief. When they were babes (they were two years old and seven months when she died), my life was such chaos, I felt All the Emotions every single day. I would hop from rage to sobbing to frustration over not having her to help care for my kids in a nanosecond. It was an impressive show of moodiness! But it was also how my grief looked in early days.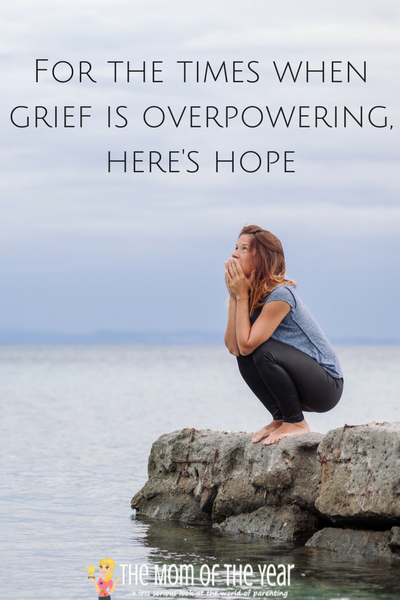 When some of those dramatic emotions tamped themselves down enough I could start thinking about more practical things, like how I would keep her in our lives (enter the bud vase and the bracelet). I continued life and tackled impressive mothering tasks like potty training, starting school, and figuring out how to cook dinner while two kiddos screamed in my ear. Truly, I was boss! But I began to mourn my mother not being in my corner, cheering me on and encouraging me, "Look at you! You are acing it, love!" My grief became very sad, painful.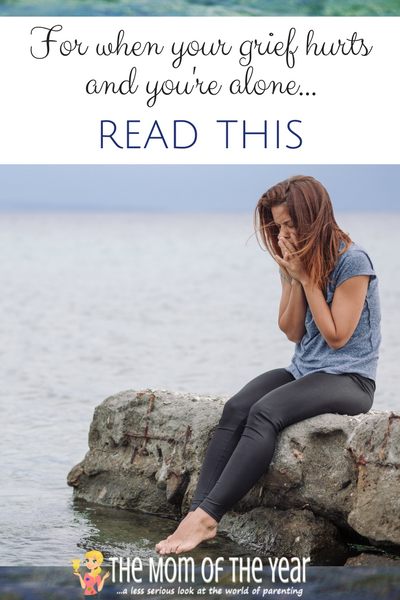 Now as we swing well into school-age years? I am baffled. While baby, toddler, and preschool years are full of questions (to start solids or wait? How to handle temper-tantrums? What is a proper bedtime for a 4-year-old?), life is simpler. There are no mean girls, there is no IEP plan to negotiate with the school, and managing homework, piano, karate and Girl Scouts isn't even on the map. Now that our map is chock full of all this and more, I find myself daily debating one complicated situation after another. Things feel big, and I get confused. I want to ask the questions to answers you can't find online. I want someone to care enough to listen to the minutia of my day and wade through it with me. I want an endlessly gracious ear in figuring out the dicey dilemmas that rock my world. I want to not be overwhelmed and alone.
I want someone to talk to. I want my mom.
Friends help and my husband is a rockstar, but it's not the same. Moms tap into a bottomless reservoir of love and concern, and it's from this cushion I miss latching onto support. There is no replacement for my mom, and in the void I am alone.
In the void I am lonely.
I am lonely.
I'm a lonely girl without her mom.
And if you're a lonely girl, I am sorry. So very sorry.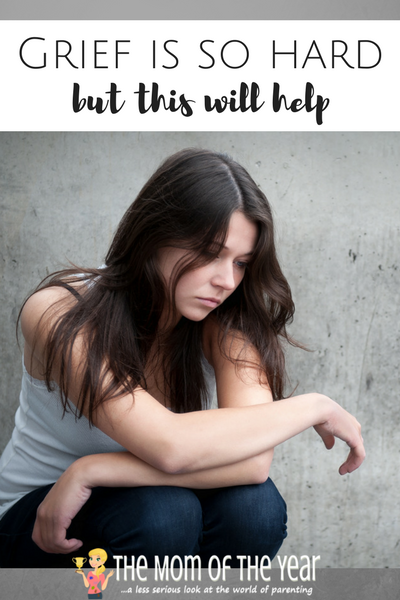 Giving grief room to breathe and be what it is is a gorgeous thing. So while this song has nothing to do with the loneliness of losing a parent, in tribute to my mother who raised me on a solid diet of Golden Oldies, here's a throwback to "Hey There Lonely Girl" by Eddie Holman. Enjoy. Because if you can't take a minute to appreciate your feelings of grief for what they are, they're not worth very much, are they?
Godspeed, my friends.
The following two tabs change content below.
Meredith blogs at The Mom of the Year, where she dedicatedly earns her title one epic parenting fail at a time, offering quick, relatable laughs for fellow parents and all their empathizers. She has been part of several best-selling anthologies, featured on prominent sites such as Huffington Post, In the Powder Room and BlogHer, and loves her role as the Executive VP/Operations Manager of The BlogU Conference. When she's not breaking up fights over Legos and juice boxes, she remains fully committed to sharing a less serious look at the world of parenting.