Four years ago today, my mom died. When she first left, I relied heavily on this blog as a therapy. My readers, my patient, kind readers, let me say the words I needed to say, often over and over as the processing gave way to bits of healing. There are many reasons I give thanks for The Mom of the Year, but that it has held my hand as I sort through the pain of losing my mother ranks among the highest.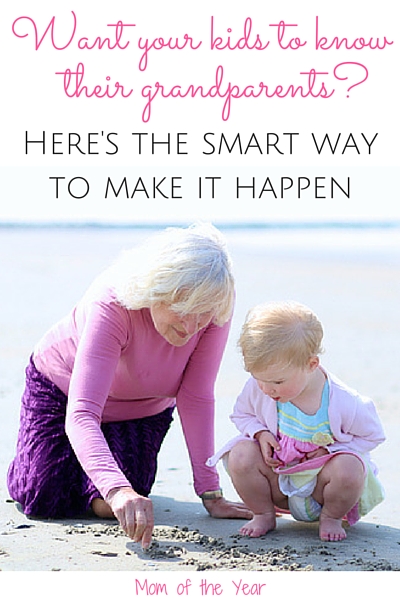 As time has passed, my need to discuss the loss of my mother has lessened. My frequent sharing about our hurt has settled more solidly into occasional references and the post I commit to her every year on the anniversary of the death. While life moves on, with new, fresher losses and a bounty of joys continually breaking into our days, this is the time and the space I give to her, my mother.
And this year, more than ever, I am realizing how important it is to make space for her.
You see, we've had a pretty good year, my mom and me. While early years after her death were clouded heavily with acute pain and illogical fury over her "choice" to leave this earth, we've spent a good bit Year Four Post-Death simply hanging out. I wouldn't go as far as fun and friendship yet, but there's been a lot of positive reflecting over what she would be saying and doing if she was still with us. That's not to say there isn't still the occasional kicking of a door or sobbing when finding a note she wrote long ago, but there is a lot of calm remembering about our time on earth together, and quite a few sweet thoughts about how much she would enjoy a certain movie or something one of the kids did.
The kids.
Because lately, that's what it all boils down to. Kids. The kids. Welcome to motherhood.
Last week I was chatting with a dear friend who, sadly, was in throes of her own anniversary week; many years ago her father had died at the end of February. As she shared her sorrow, the gorgeous joy she has found sharing her father with her children quickly surfaced. Not sharing his memory, but sharing him. She spoke of celebrating his birthday with her kids and giggling together over things they know he would have enjoyed. They talk about things that would make him proud and reminisce often over my friend's own childhood with her her father. Through continuous cultivation of their grandfather's presence in their lives, she has truly made her father part of her kids' lives, even though they never met him.
Wow. 
My husband and I have very openly talked about my mother's death. It has become such an accepted topic of conversation in these parts, it's almost comical at times. My son frequently shares his detailed plans to ask my mother, upon meeting her in heaven, if I ever ate Fun Dip as a child because my dad can't remember. It's the important things, you know.
This openness can even be awkward around others who are less open with the subject of death when my kids freely launch into a discussion of how she died. Or when my daughter includes Grandma in her family crayon portrait with a halo around her head and confused the teacher. Oops.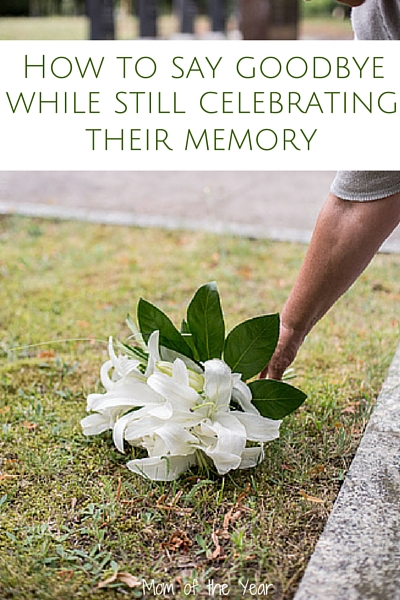 But I can't help thinking, in all this gorgeous acceptance of death and awareness of heaven, maybe we are missing a huge piece of the puzzle–who my mother was. We've taught them well to understand that she's not here, but have we taught them who she was when she was here?
Because she was awesome. Early days after her death left me irked with all those who spoke of what an amazing woman MaryAnn was because I was too filled with my own pain. But now that acute grief has given way to calmer processing, I have started to flirt with recollection of how much I liked her. And she was pretty darn cool, friends. So I think, rather I know, it's time to introduce this boss woman to my children.
Year Five? Let's raise a glass to MaryAnn. Albeit, it will be a Camelbak insultated water bottle filled with juice, milk, water or any combination thereof, but…let's raise it anyway. This year, let's make it a year about who MaryAnn was, and let's delight in it.
Kids, it's time to meet your grandma.
First image credit: depositphotos.com, image ID:45453669, copyright:CroMary
Second image credit: depositphotos.com, image ID:80649412, copyright:photographee.eu
The following two tabs change content below.
Meredith blogs at The Mom of the Year, where she dedicatedly earns her title one epic parenting fail at a time, offering quick, relatable laughs for fellow parents and all their empathizers. She has been part of several best-selling anthologies, featured on prominent sites such as Huffington Post, In the Powder Room and BlogHer, and loves her role as the Executive VP/Operations Manager of The BlogU Conference. When she's not breaking up fights over Legos and juice boxes, she remains fully committed to sharing a less serious look at the world of parenting.