It's no secret from my previous posts that I like to workout. The fact of the matter is though I am getting older and my body just can't handle a rough workout every day. I started waking up every morning so stiff and sore that I knew I had to change up my routine a bit. So I begrudgingly took myself over to the gym sporting a swimsuit that rivaled one my grandmother would wear. It was time give a total body pool workout a try.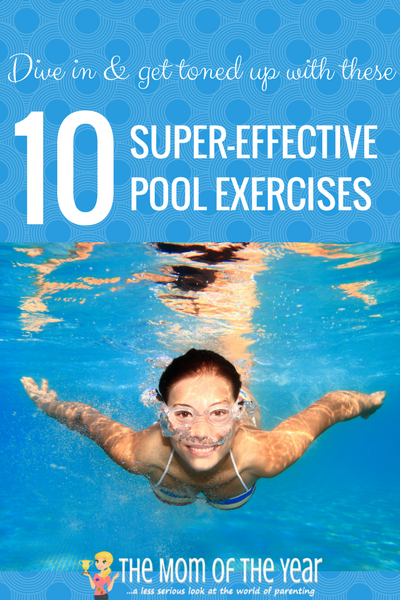 One of the most low impact workouts a person can do is in the water, and while many may think pool workouts are only for older people, this isn't the case! There are so many different workouts you can do in the pool that effectively tone your body without that wretched soreness the next day. Here I'm sharing some of the best moves you can do to tone and tighten each major muscle group in a total body pool workout.
Total Body Pool Workout: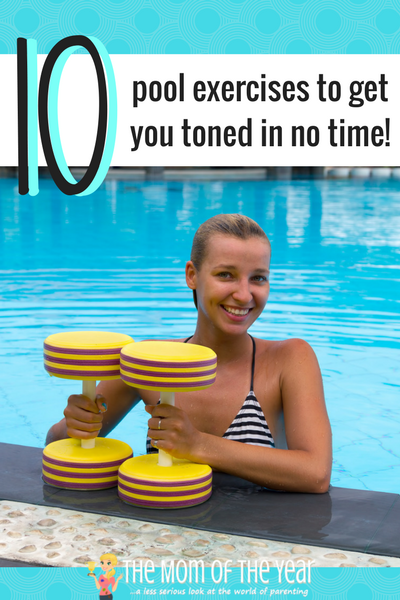 Core/Abdomen:
Pool Crunches–Hang your legs on the edge of the pool and dip your upper body into the water (you can keep your head out). Squeeze your core and crunch up to your knees so that your upper body is almost parallel with your thighs.
Flutter Kicks–Hold on to the edge of the pool, extend your body outwards, and make small repetitive kicks while keeping your body up in the water. Keep your core engaged the whole time and you will feel the burn!
Tensed Float–Float your body but instead of allowing yourself to relax, engage your core and try to keep your legs as flat and straight with your body as possible. This is almost like a reverse plank in the water!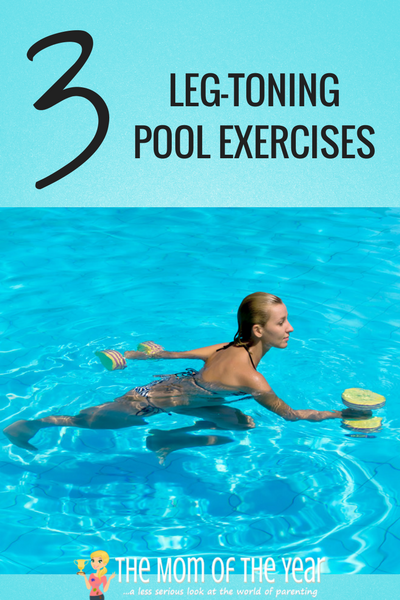 Legs
Frog Laps–Swim from one end of the pool to the other while kicking your legs in such a motion that you almost resemble a frog. This way of moving through the water is highly effective for thighs, and we all want them toned for shorts season!
Straight Leg Tread--Hold onto the edge of the pool with one hand keeping the other in the water to help you balance. Then straighten out your legs and quickly do small kicks without bending your knees. Want to take it up a notch? Try removing your hand from the side and solely use your arms and kicks to keep you afloat.
Jog–This should be done in a shallow end and is as simple as it sounds. Jog in place while keeping your upper body straight and your core tight.
Thigh extensions–Stand with one side of your body against the pool, keep your legs straight and lift your leg outwards. Then repeat on the other side.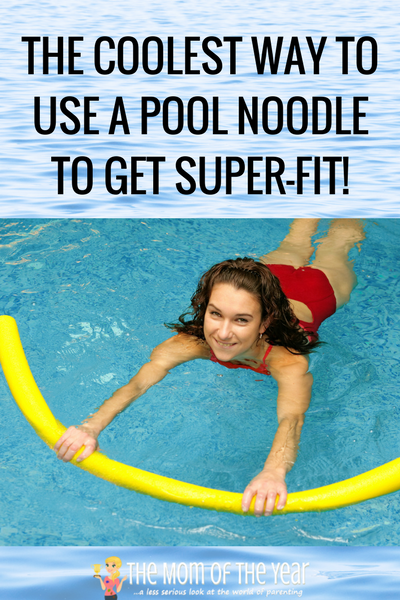 Upper Body
Downward Shoulder Press–Take a pool noodle and make an arch over your head. Then pull the noodle into the water as far down and towards your back as you can to work those shoulders, triceps and biceps.
Barbell roll–I love to use floating dumbbells in the water. While chest deep in the water, push them underwater and roll them around each other clockwise for 20 reps, then counter clockwise for 20 more.
Pull-ups–Have a diving board? Grab the edge to perform pull-ups and chin-ups with ease!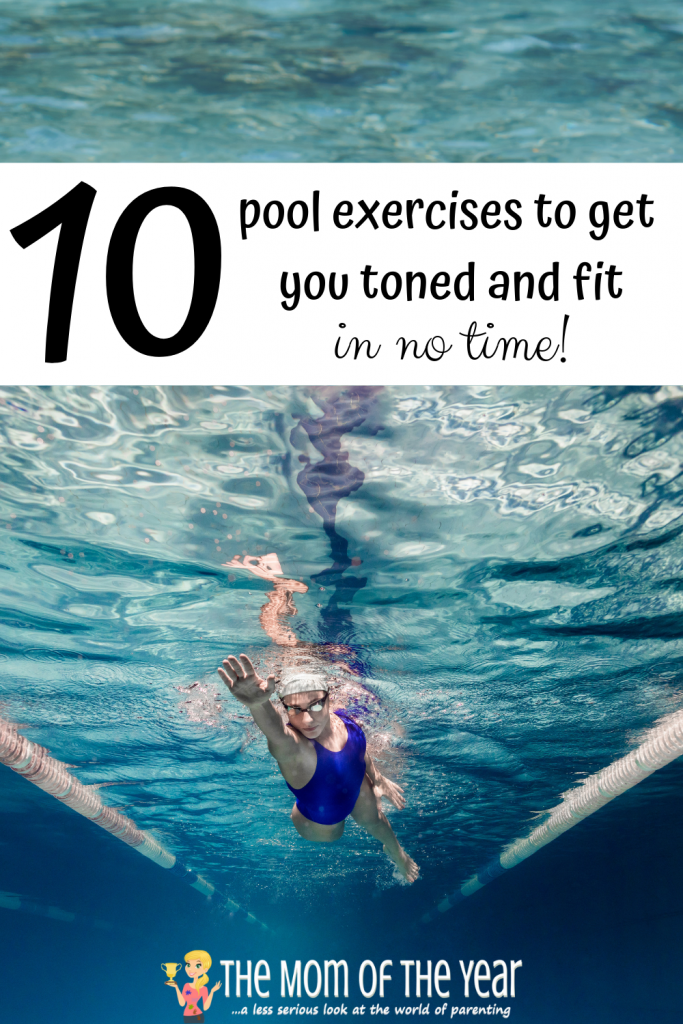 Don't be afraid to be creative in the pool, the water gives great resistance that almost any exercise you do can benefit without pain the next day. Keep at this total body pool workout and before you know it these exercises will start to feel easy and your muscles will look defined!
The following two tabs change content below.
Lindsay Houser
When Lindsay isn't fielding three-nager temper tantrums and scraping Play-Doh off the floor, her passions are the great outdoors, cooking, creating, and healthy, holistic living.
Latest posts by Lindsay Houser (see all)