In this frenzy of new year goals and healthy hopes, there is no more fitting time to introduce you to one of my favorite fitness and health bloggers, Kaitlin Gardner of An Apple Per Day.  Kaitlin's blog is a sweet landing spot that offers real-life tips and tricks for living your best. From how to prevent dry winter skin to smart food choices to effective exercise routines, she covers it all in a friendly, relatable way.

Looking to add some healthiness to your life? Make tracks to An Apple Per Day and check out her smart advice! And make sure to read up her post below on why you should try to sneak in some pool time this winter.  When it's bleak and yucky outside, nothing feels better than diving in and getting those muscles warmed up and the blood pumping. Use Kaitlin's great ideas to blast those calories in a pool workout!
*********************************************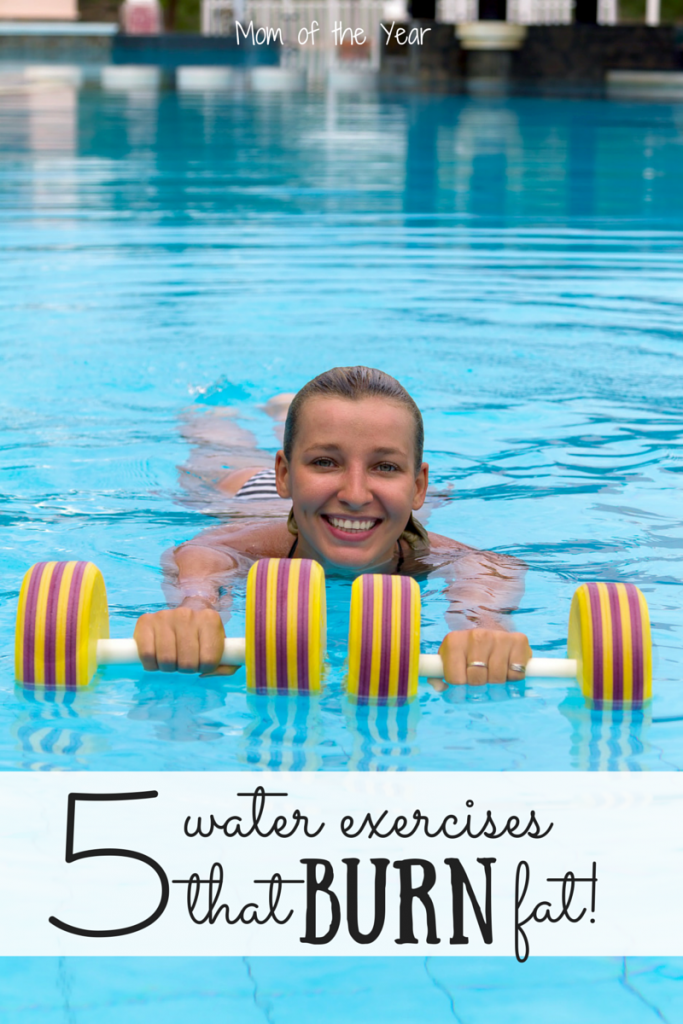 5 Aqua Aerobics Exercises To Burn Calories
As a busy Mom with two active kids, I don't have time to waste when it comes to exercise. I want to stay in shape, get a good cardio workout and burn some calories when I exercise. After years on the running trail, I have now fallen in love with the low impact workouts of aqua aerobics. Here are my 5 favorite exercises to burn calories:
Aqua kickboxing. I tried a kickboxing class in the gym, and it was a great workout. Aqua kickboxing took the workout to a whole new level. The reason is simple – resistance. Water is a dense medium, and it takes extra effort to push my legs through the water for a kick. When I try a punch and kick combination, I can really feel the extra exertion. Plus, the buoyancy of the water supports my body so wonderfully I didn't get off balance. Now the only way I'll do kickboxing is in the water. Here are some great resources with more information about aqua aerobics in general:
Zumba in the water. If you are not familiar with it, Zumba is a new dance craze that combines sexy moves with high energy dance routines. I tried a class in the gym, and I will freely admit, I got embarrassed and super shy trying all of those sexy hip swinging moves. With water Zumba, most of my body is underwater, so I can do the same moves I would in the gym, and no one can see me. If I get off balance or miss a step, only I know it happened. I love trying the dance moves, and in the water, I burn calories like crazy while I have a fun time.
Aqua jogging. For a solid cardio exercise that will burn a lot of calories, it's hard to beat aqua jogging. You can do deep water jogging with a weight belt, but I prefer just doing shallow water jogging. I go to the indoor pool at our community center when the lap lanes are open, jump in one and begin moving up and down with a good jogging posture. I wear old tennis shoes to protect my feet, and keep a water bottle at the end of the lane. I am gradually building how long I can jog, and it is a really soothing workout, with a great cardio component.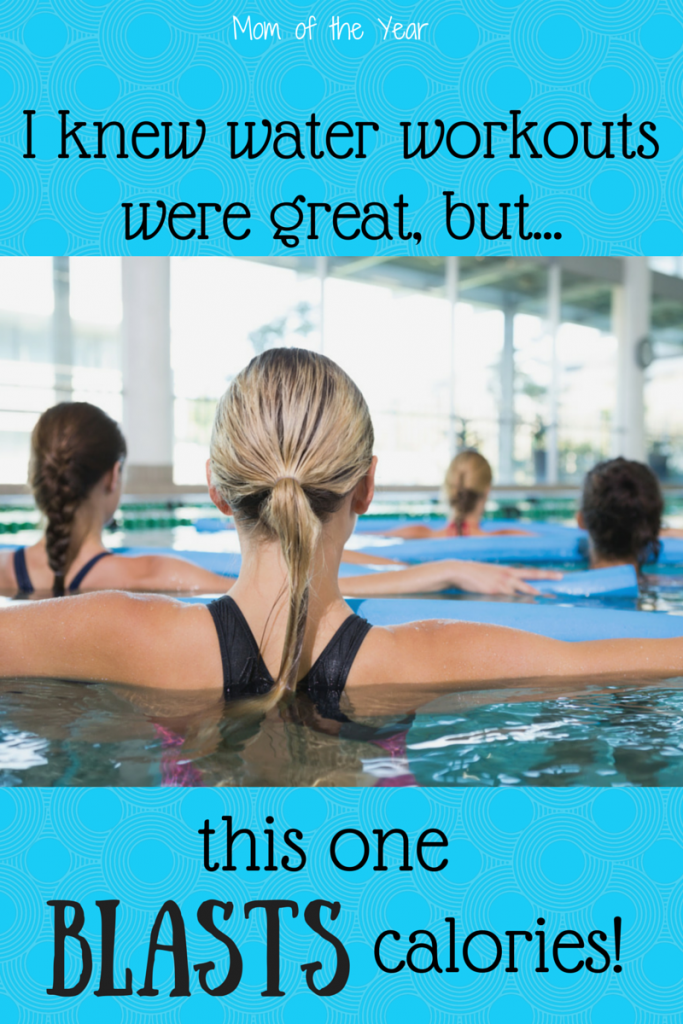 Treading water. I hadn't treaded water since swim lessons as a kid, but it was suggested as a solid workout option. I tried it, and quickly had a new appreciation for this exercise. I moved into deep water, and began waving my arms while I paddled my feet, and could soon feel the burn. My breathing also escalated quicker than I would have thought. Now I use this like running intervals – quick paced short bursts. I will tread as long as I can, return to shallow water, then do another rep of treading water. I get a wonderful workout, and pretty quickly too.
Spiderman. This one sounds odd, but it's a lot of fun – it's the only exercise my kids will do with me. I stand next to the side of the pool, begin waving my arms in the water, then run up the side of the pool with my feet, alternating the lead foot each time. I do 10 to 15 reps, and then stop for a break. I try to do this three times, and I will get a great workout. Sometimes at the community pool, I find people lining up to join me, because it looks like so much fun.
I use the pool and aqua aerobics to burn calories, and the workouts are so enjoyable they make me smile, so I know I will keep doing them.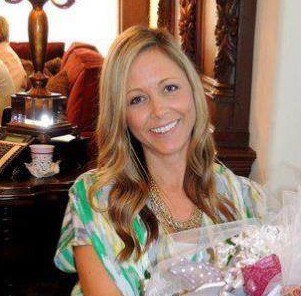 Kaitlin Gardner started An Apple Per Day to explore her passion for a green living lifestyle, and healthy family living. She and her husband have just moved to rural Pennsylvania, where they enjoy exploring the countryside to discover interesting and out of the way places. She is also learning how to paint watercolors.
Second image credit: depositphotos.com, image ID:33160735, copyright:American9111
Third image credit: depositphotos.com, image ID:50052437, copyright:Wavebreakmedia
The following two tabs change content below.
Meredith blogs at The Mom of the Year, where she dedicatedly earns her title one epic parenting fail at a time, offering quick, relatable laughs for fellow parents and all their empathizers. She has been part of several best-selling anthologies, featured on prominent sites such as Huffington Post, In the Powder Room and BlogHer, and loves her role as the Executive VP/Operations Manager of The BlogU Conference. When she's not breaking up fights over Legos and juice boxes, she remains fully committed to sharing a less serious look at the world of parenting.