Do you know those "gym rats" that you see at the gym every day after work? The ones that actually know how to use those foreign gym machines? Yeah, that was me. I took pride in keeping lean and fit, and had a fancy gym membership to prove it. Until I had kids.
Suddenly, I traded in abs for a muffin top, and that gym membership that cost $100 a month? Well, since I became a stay at home mom, it was no longer in the budget. I tried many different workouts and videos but when it came down to it, it was downright impossible to try to get a 30 minute workout in with needy children clamoring over me. Over time I realized, you don't need equipment or a gym membership to get in shape. Utilizing your body, and adding in a few quick workout hacks throughout the day where you least expect it, can keep your body toned and fit!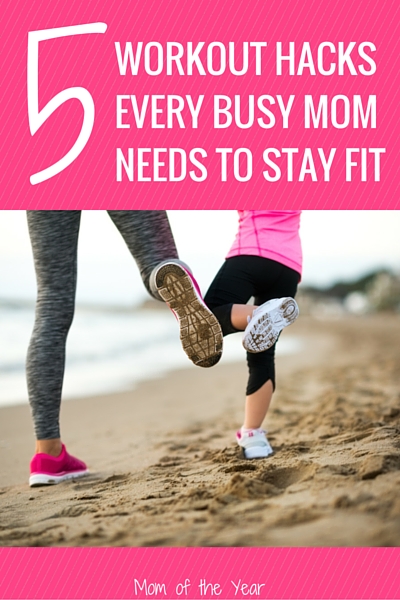 Here are 5 workout hacks I try to fit in on a daily basis in between my multitasking:
Get your 10,000 Steps!
This is by far the most obvious workout hack. As moms, we are on our feet multitasking most of the day which is extremely helpful in keeping that heat rate up. It sounds simple, but 10,000 steps is a huge amount! Have a phone call to make? Instead of sitting down and talking, pace or walk around the house. In fact, maybe most of you do already as you are being chased around the house by incessant children! Some other ideas? Try to park far away when running errands, and get the mail every day instead of grabbing it from the car when you get home.
Dishwasher Squats
If you are like me, every single day in my multitasking agenda is the monotonous task of loading and unloading the dishwasher. Bending from your waist and turning can really stress your spine out and hurt your lower back. To remedy this, as I load and unload dishes, I do squats! Not only can I get dishes done, but I can get a good 15 minutes of working my glutes and thighs! To work all of my lower muscles, I alternate between a regular squat and a curtsy squat.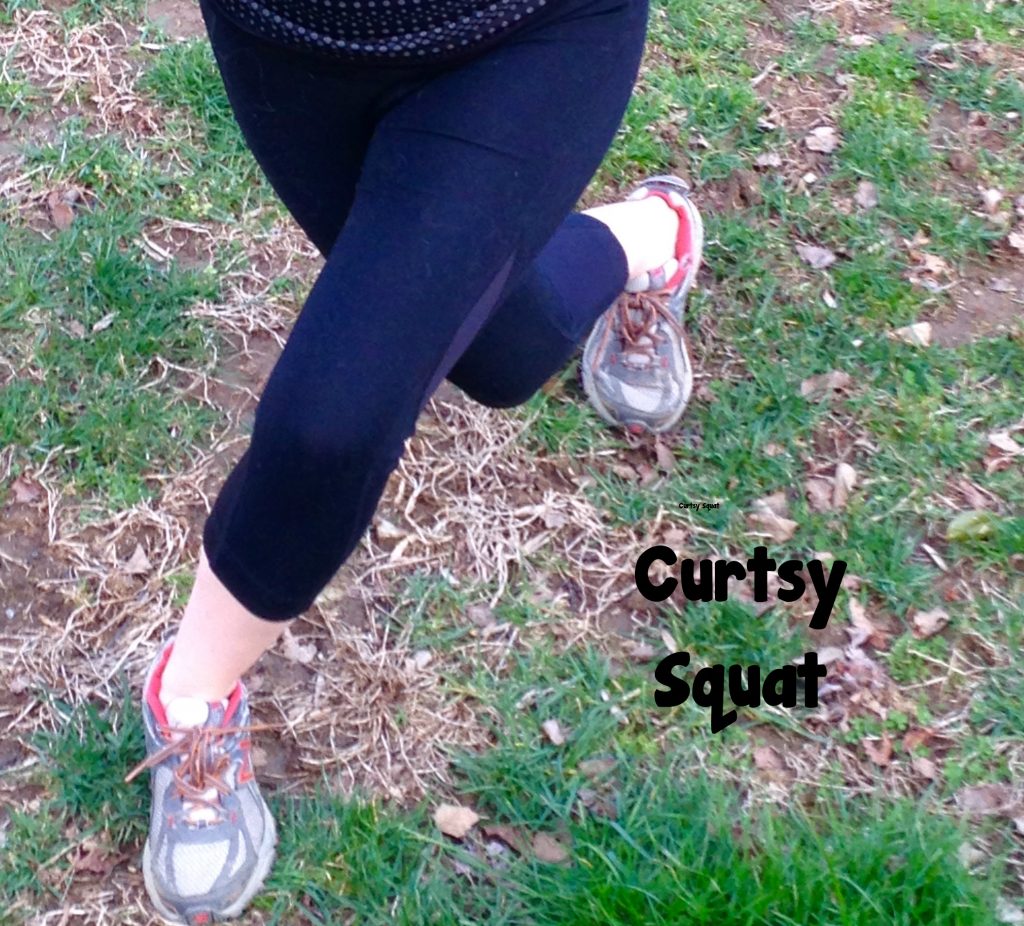 Wall Squats
Stuck waiting for your child to get done dance or karate lessons and thinking of everything you could be doing in that half hour other than sitting on your phone? I'm not going to recommend a full out workout, but instead of just sitting on a chair, try a quick wall squat hack. This way you can get your social media fix in AND work your lower body and endurance at the same time!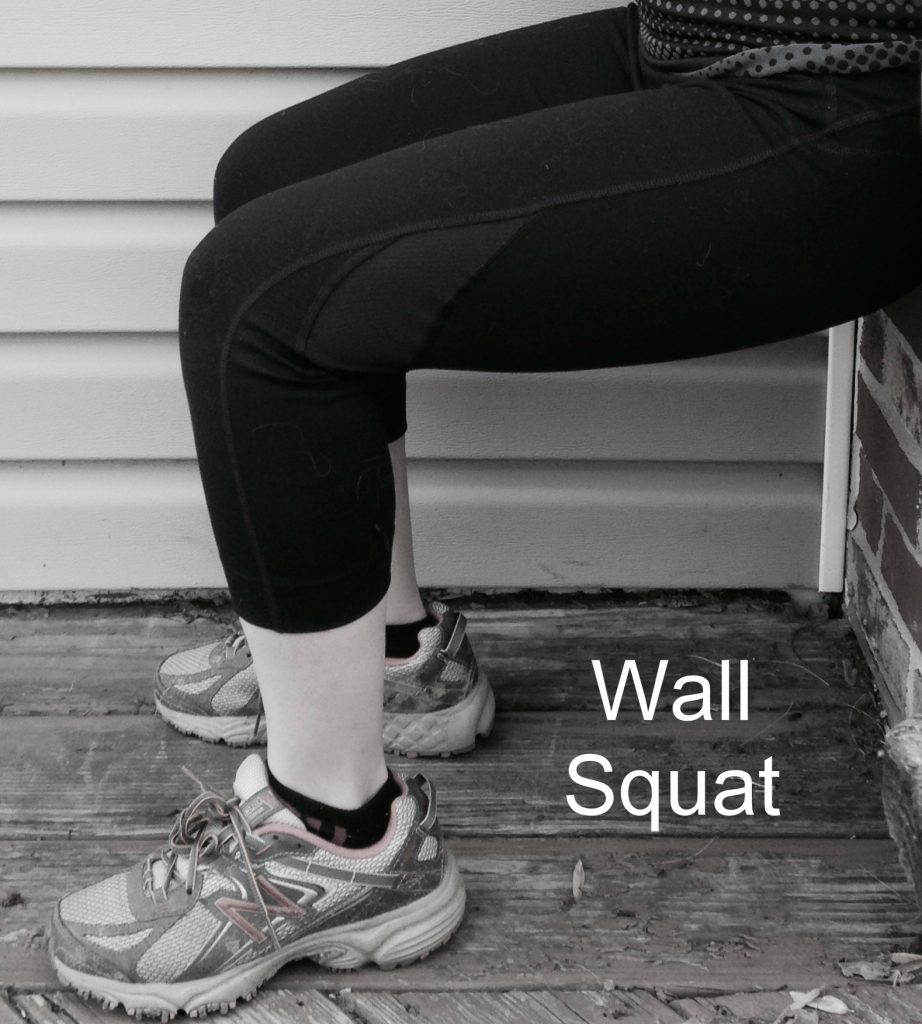 Grocery Bag Lifting
If by chance you are fortunate enough to go shopping without kids in tow, ditch the cart on the way out! Instead of taking your heavy shopping bags and holding them close to you while your arms and body slumps, stand straight, raise your shoulders, and try holding the bags 6-8" away from your body. This will build endurance and strength in your arms and shoulders!
Stair Climbing
One of the best ways to keep up your heart rate, and another easy multitasking hack, is using the stairs! Set aside 5 minutes to run up and down your stairs. For more of a challenge, and a deeper workout in your legs, skip a step while you run up the stairs.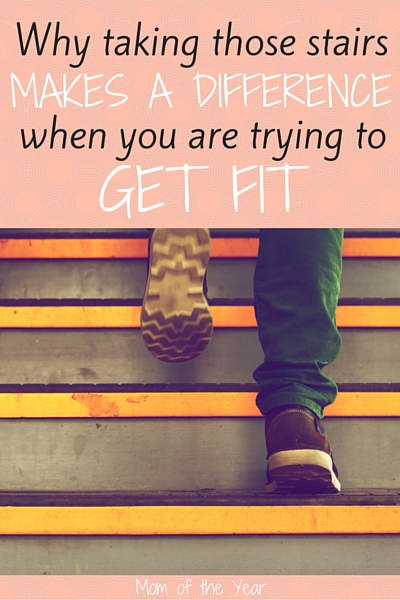 Adding some easy workout hacks into your day to day multitasking doesn't have to be hard! Try thinking of some tasks you do daily and incorporating some quick, easy workouts in with it. As moms, we are already so efficient with our time helping everyone else; why not add something to benefit ourselves into the mix?
First image credit: depositphotos.com, image ID:70153191, copyright:CITAlliance
The following two tabs change content below.
Lindsay Houser
When Lindsay isn't fielding three-nager temper tantrums and scraping Play-Doh off the floor, her passions are the great outdoors, cooking, creating, and healthy, holistic living.
Latest posts by Lindsay Houser (see all)