Do you scramble to figure out dinner every night? Do you swear you're going to stick to a meal plan, but your best intentions only last for so long when you find yourself without an answer when your kids ask, "Mom, what's for dinner?" only a couple of weeks later? Even worse, so many of us feel pressure to whip up fantastic dishes despite the craziness of our overfull days. This is why most people say, "get yourself a slow cooker!", but while it's nice to come home to the aroma of a home-cooked meal, slow cookers require lots of planning ahead to get ingredients ready HOURS before dinner time. Don't get me wrong, I love my slow cooker (remember that fantastic recipe for slow cooker poached salmon?) but needing to be armed and ready with all your dinner ingredients first thing in the morning can be tricky. That's why I've fallen so hard for this electric pressure cooker date-night dinner!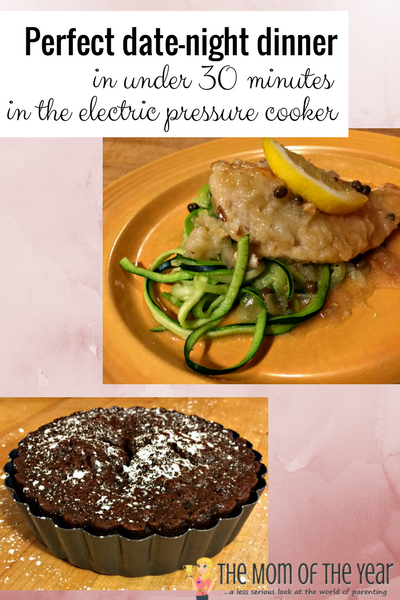 You see, a bit ago, I heard that many dishes could be seared, cooked, and kept warm in one mysterious pot, in a third of the time of conventional cooking (and HOURS shorter than the slow cooker). Intrigued? I was too. It's a contraption called an Electric Pressure Cooker that is insanely easy (and safe) to use! I did my research and immediately put one from Cuisinart on my wish list, but wasn't sure when I'd actually be able to purchase one. Imagine my surprise when I was fortunate enough to win one a month ago! Since I've had it, it's been in constant play, and let me tell you, friends, move this gem off your wish list and bring it home–it will change your dinnertime game forever.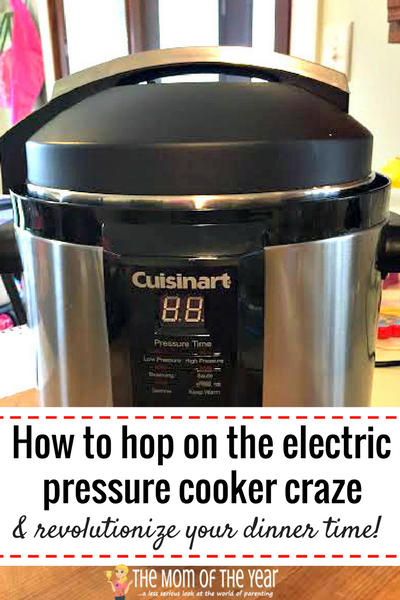 I've made all kinds of yummies in this beauty, but my favorite so far is this electric pressure cooker date-night dinner of Chicken Piccata with Zoodles, and Chocolate Lava Cake! This menu is sure to please the whole family but is especially nice as a date-night-in with someone special. Hands on time is 30 minutes for the whole she-bang. It tastes like it took forever, but you'll know the truth 😉
I served our Chicken Piccata with some quick pan-seared zoodles, but you could easily make this a one pot endeavor by adding them right to the pot after you release the pressure, and switching to the 'Saute' setting for a minute or two.
Electric Pressure Cooker Date-Night Dinner
Quick Chicken Piccata
1 lb Thin-Sliced Chicken Breasts
2 Lemons (1 ½ juiced – ½ sliced)
1 Small Jar of Capers
2 Small Shallots (minced)
4 Garlic Cloves (minced)
1 cup Chicken Broth
Corn Starch or Flour (for dusting chicken)
Salt and Pepper (to taste)
Olive Oil
Pat of Butter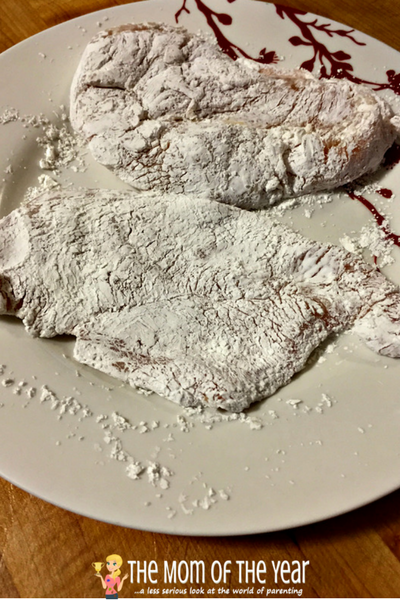 Heat olive oil in inner pot of electric pressure cooker on 'Browning' setting.
Toss chicken, corn starch (or flour) and a big pinch of salt and pepper together in a Ziploc bag to coat.
Brown chicken in batches until just seared on all sides, and set aside.
While chicken is browning: mince garlic and shallots, and juice 1.5 lemons. Slice the remainder of the lemons into semi-circles.
Add shallots and garlic to inner pot, and stir until fragrant; add chicken broth, lemon juice, and capers.
Add a few slices of lemon to the liquid, and return chicken to the pot.
Close lid and lock. Set pot to 'high pressure' for 7 minutes. When time has elapsed, perform a safe 'quick release.'
Add a pat of butter and lightly stir to combine (omit butter for dairy free preparation)
2 Medium Zucchini – spiralized
Garlic Powder
Onion Powder
Salt and Pepper (to taste)
Olive oil
Heat olive oil over medium heat, and add zoodles and seasonings.
Toss until just tender.
Serve.
Serve up the main course, and let the inner pot and sealing ring do a little soak while you eat, so they'll be ready for dessert!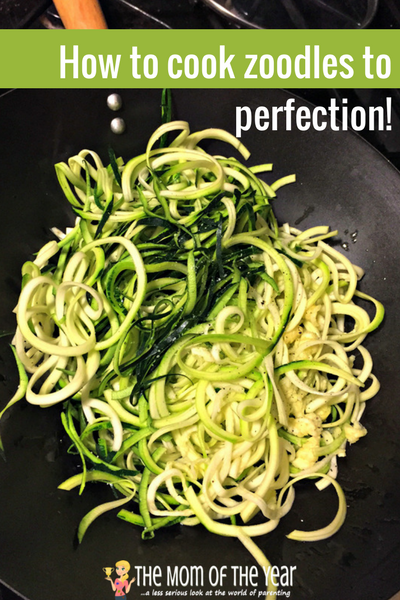 Chocolate Lava Cake
4 oz Semi-Sweet Chocolate Chips
½ cup Confectioners Sugar
1 Egg
1 Egg Yolk
3 tbs All Purpose Flour
Pinch of Salt
¼ tsp Vanilla
¼ tsp Instant Coffee Granules
Makes one, shareable 5" dessert, or two smaller 2.5" desserts.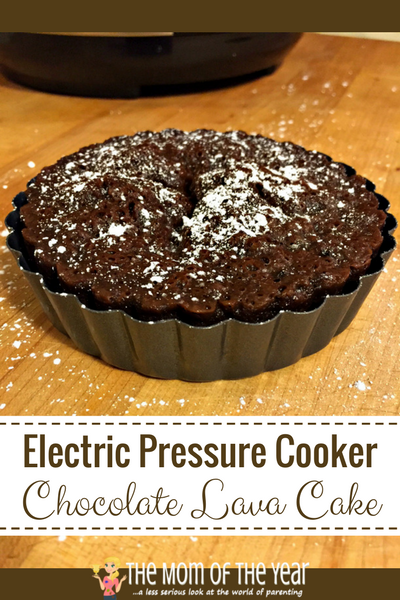 Butter the inside of your ramekin, and coat with sugar.
In a medium, microwave safe bowl, heat chocolate chips and butter, in 30 second intervals until melted and smooth.
Stir in confectioners sugar, eggs, vanilla until smooth.
Add flour, and salt, and mix until completely combined.
Pour into ramekins, filling almost to the top.
Place trivet into inner pot, and add 2 cups of water.
Place ramekins onto trivet, seal, and set to "high pressure' for 7-8 minutes depending on the size of your ramekins.
Do a 'quick release' of pressure and remove ramekins from inner pot (I was able to use oven mitts to carefully retrieve them).
Dust with confectioners sugar and serve warm!
Hint: If you overestimated the cook time, and the center is no longer ooey-gooey, it will still be super decadent and rich. Claim it was on purpose and slap a scoop of ice cream on top. Trust me; no one will mind 😉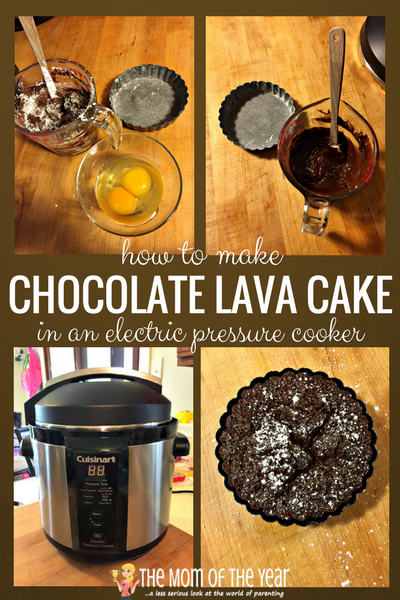 Not only is this electric pressure cooker date-night dinner super-impressive, the main course is gluten, dairy, and soy free! Just stick with the cornstarch for coating the chicken, and leave out the optional pat of butter, and you're set. While this meal is fabulous for home date night (and certainly quick enough to prepare after the kids have gone to bed) it is a kid-pleaser, too. Lemony chicken and chocolate cake…what's not to love!?
I've taken back my weeknights with this amazing electric pressure cooker, and I couldn't be happier. I can go from "What am I going to do with this chicken?" to "Set the table! Dinner's ready!" in less time than it takes to get take out delivered. Mom-win for sure!
The following two tabs change content below.
Heidi Rega
Heidi is a full-time mom to one spunk-tastic three-year-old, part-time nanny to 3 others, Publisher of Macaroni Kid Main Line, big time foodie, graphic design snob, and massive self-care advocate. With a professional background in food and beverage, and real world experience in what kids will actually consume, she ventures to bring you fun recipes that come "thisclose" to making everyone happy. We all know that it's an impossible feat; but this mom loves a challenge!
Latest posts by Heidi Rega (see all)