Zoodles! Zoodles! Zoodles!
What's that? You're not sure? You haven't tried them yet? Are you like me, who feigned ignorance under the assumption that they couldn't possibly hold a candle to that old pantry standby; pasta? Well, it's time. It's past time. Get your hands on a spiralizer, and hold on to your hat, mamas. I'm here with five zoodles recipes the whole family will love.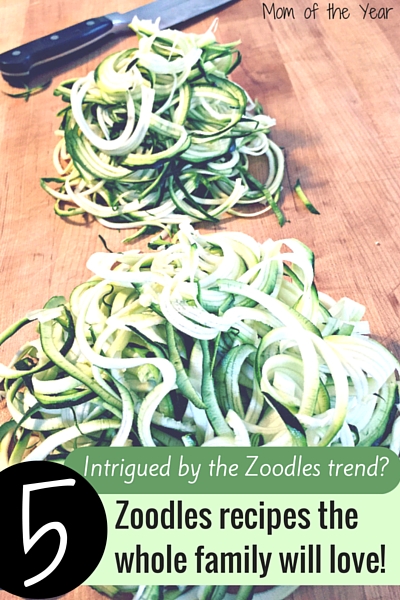 My husband was reluctant. He usually only likes zucchini prepared a few ways, so I didn't have high hopes for this challenge. My daughter on the other hand was pumped from the beginning. She was so excited that we were making NOODLES out of ZUCCHINI! They were green noodles, which apparently to a three year old, is just the best thing in the world next to cookies.
The Veggetti spiralizer I snagged locally is available on Amazon for about $9! It's very basic but does a great job of making standard zoodles so you can try out this veggie phenomenon without breaking the bank.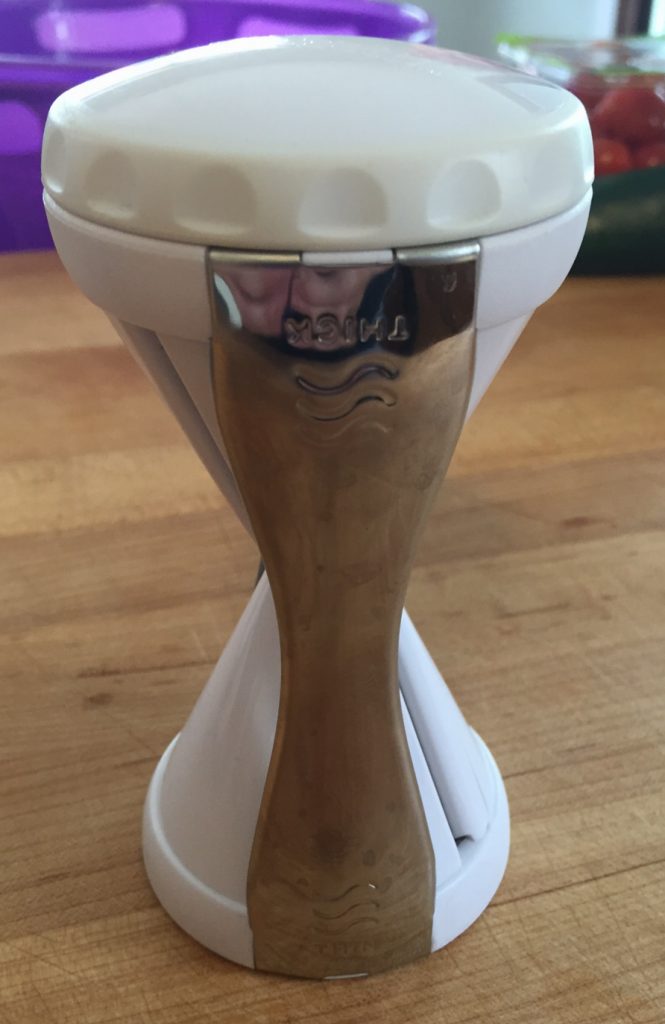 All of these ideas start with a nice pile of zoodles. I tend to prefer a mix of thick and thin zoodles to add a ittle interest to the dish.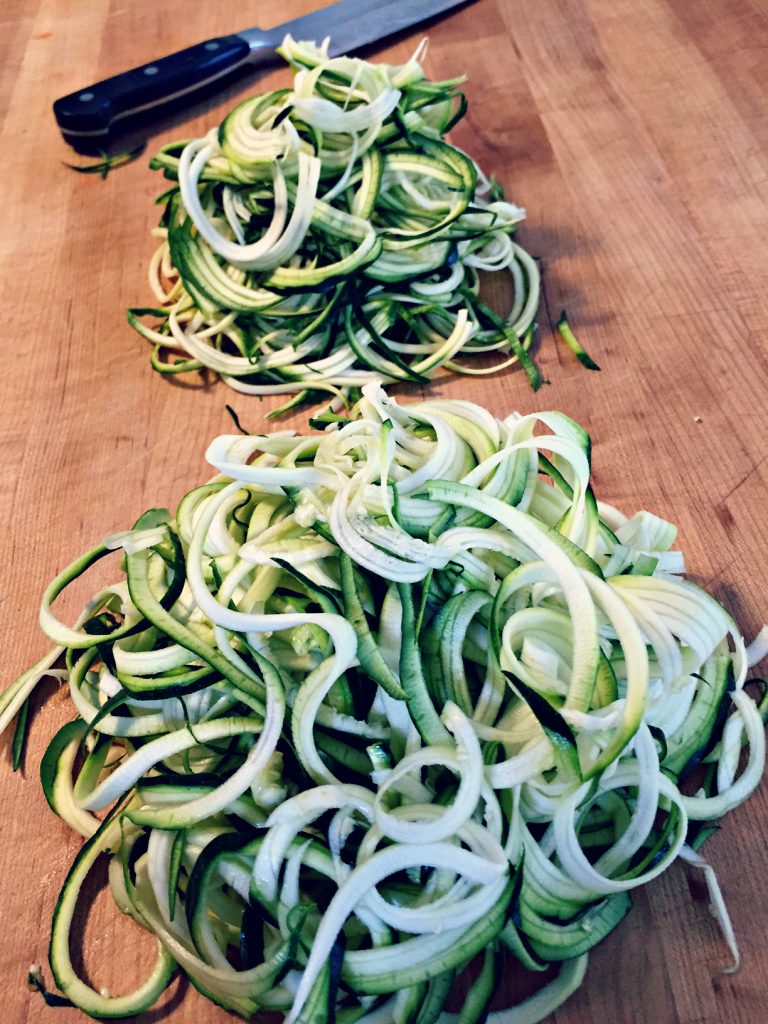 5 Zoodles Recipes the Whole Family Will Love:
Citrus Zoodle Salad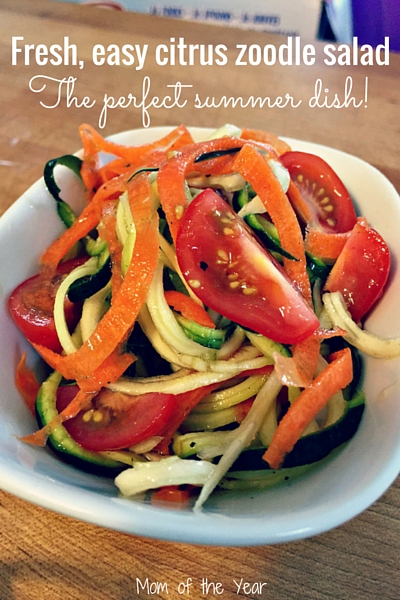 Mix raw zoodles, spiralized carrots, and quartered grape tomatoes, with a generous squeeze of fresh lime, a drizzle of olive oil, and salt and pepper to taste. A great side for chicken or fish, or a bring along for a pot luck.
Pesto Zoodles with Sautéed Tomatoes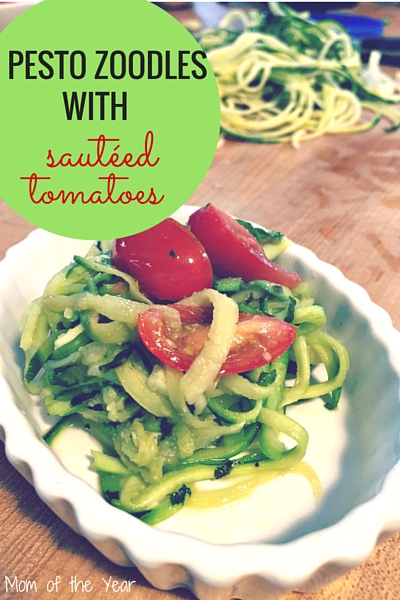 Sauté halved grape or cherry tomatoes with olive oil, garlic powder, salt and pepper. Add zoodles and a teaspoon of prepared pesto (or finely chopped basil) and drizzle with additional olive oil. Great on it's own or topped with grilled chicken.
Stir Fried Zoodles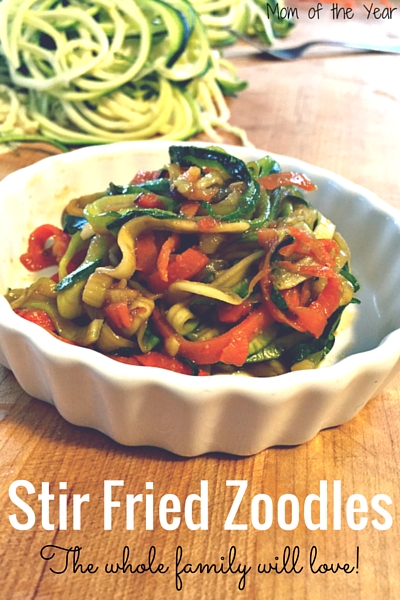 Sauté zoodles and spiralized carrots in olive oil. Drizzle with a prepared teriyaki or stir fry sauce of your choice, and lightly toss to combine. There are a million possible add-in's for this one, and we really love shiitake mushrooms to give it a hearty flavor without adding meat!
Oven Fried Zoodles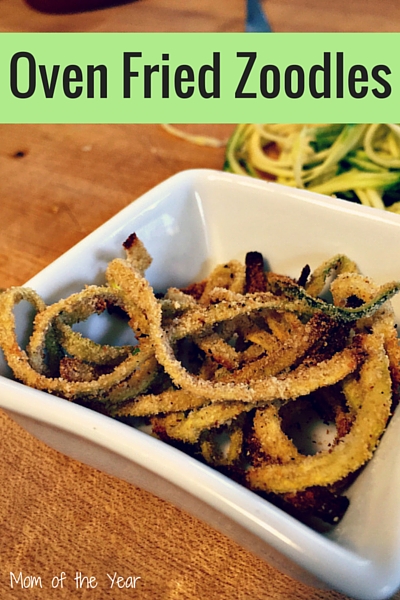 Toss zoodles with olive oil, then dredge in seasoned breadcrumbs. Place on a lined baking sheet and bake at 450 degrees for approximately 6 minutes. Keep a close eye on them, as they cook quickly! These are an amazing burger topper, and are really tasty on top of soups, salads, and pastas, too!
Zoodles with Marinara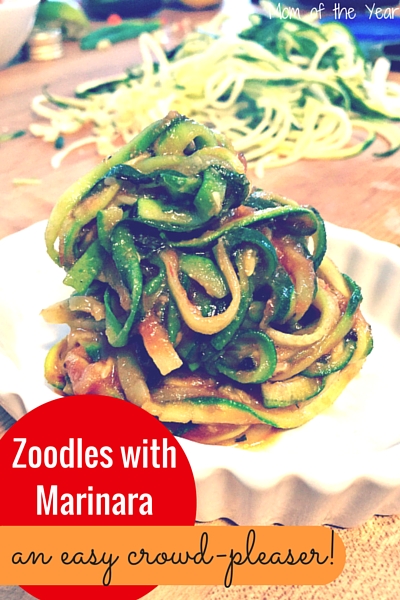 Sauté zoodles in olive oil with garlic and onion powder, salt and pepper. Toss with prepared marinara. Perfect served with meatballs, chicken, or all by itself!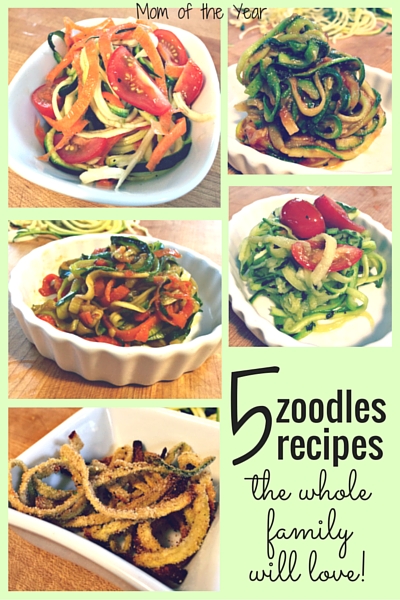 You don't have to stop there! My husband even tossed some leftover zoodles in our grill basket with some other sliced veggies, and they turned out amazing. I know we'll still eat pasta, our old standby friend, but it's so nice to have a different base for all of our tasty sauces that is healthy and satisfying. I'm so glad I got over my zoodle-phobia and jumped in, and so is my family!
The following two tabs change content below.
Heidi Rega
Heidi is a full-time mom to one spunk-tastic three-year-old, part-time nanny to 3 others, Publisher of Macaroni Kid Main Line, big time foodie, graphic design snob, and massive self-care advocate. With a professional background in food and beverage, and real world experience in what kids will actually consume, she ventures to bring you fun recipes that come "thisclose" to making everyone happy. We all know that it's an impossible feat; but this mom loves a challenge!
Latest posts by Heidi Rega (see all)