Isn't it a treat to open your mailbox to find holiday greetings from your loved ones instead of just bills and junk mail? I truly enjoy receiving traditional Christmas cards with their beautiful images and handwritten notes as well as photo cards of my friends' beautiful families. We display our cards prominently in our living room so we can see them every day. If you're like me, you get a little sad when it's time to take down cheery cards, so I've come up with some ideas for repurposing Christmas cards and saving them from the trash can.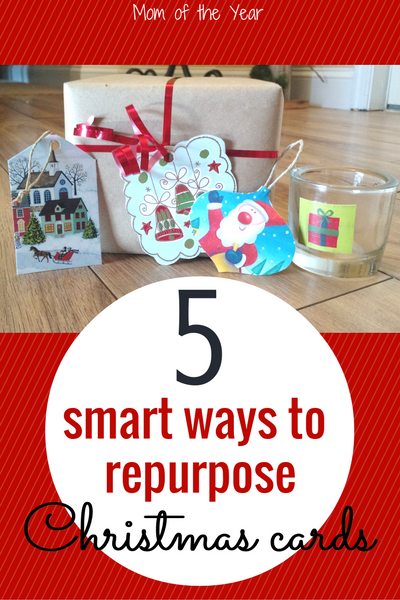 Repurposing Christmas cards that are traditional:
Gift Tags
Probably the easiest way to repurpose your Christmas cards is to create gift tags. Why spend extra money buying tags, when you have a stack of beautiful cards that you can cut down and attach to your gifts? This can be as simply at cutting out a picture on the card; some cards have inset pictures in interesting shapes that look great as tags. If you prefer a more uniform look, print out a gift tag template and use it to trace and cut sections out of the cards. Then punch holes, add ribbons or a string, and you have a set of festive, unique, and free gift tags!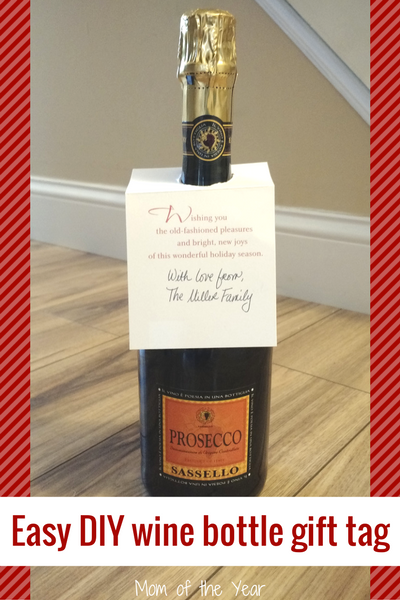 Ornaments
To make simple ornaments for your tree, head to the internet and find an ornament shape template. Then take two cards and glue them together, but make sure to leave the top unglued. Trace the template onto the card and cut it out. Tuck in a small loop of ribbon or string and glue the top of the ornament closed.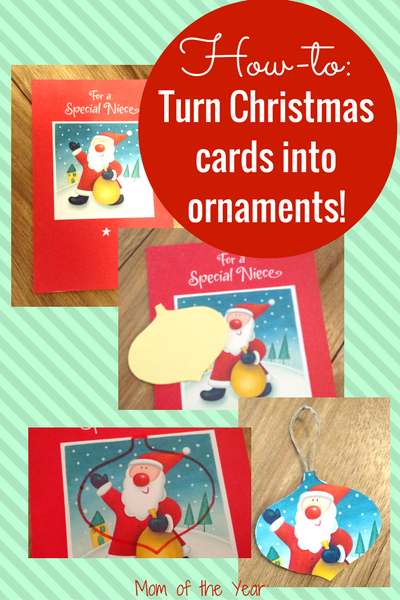 These ornaments are simple enough for your kiddos to make on their own! My plan is to have my little ones work on making these ornaments while I wrap the presents for our family. That way, they'll be doing something Christmasy and hopefully won't want to "help" me wrap presents– which ultimately ends with me cleaning up tape from everywhere!
Repurposing Christmas cards that are photos:
I love, love, love getting photo cards in the mail! Seeing how all my friends and their families have grown over the year makes me truly happy and I just love walking past their smiling faces during the season. I love these cards so much that I've been known to shove them in a drawer because I just can't bear to throw out such lovely pictures. But you know I need that drawer for other stuff so I've come up with some ideas for repurposing these precious photo cards
Frames and Photo Albums
Why not snip the photo out of the card and put it in a frame? This is a great way to display pictures of your family and friends. Or, you can buy a photo album just for Christmas cards. Pack it away with the decorations and bring it out each year to add the new cards. Make a new tradition of flipping through the album together each Christmas.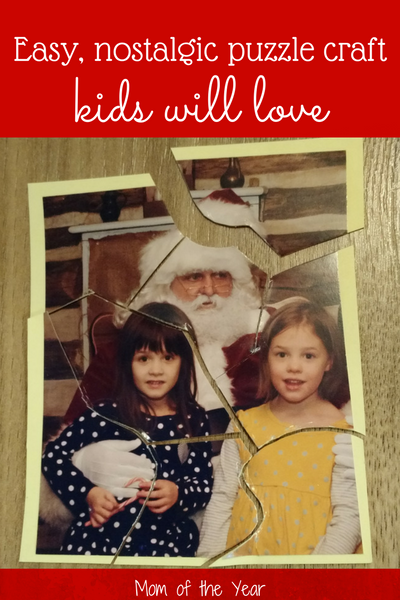 Puzzles
I'm giving you permission to do something we never do–cut up photos! Instead of tossing the photo cards, glue them to a piece of heavy cardstock and then cut up into a puzzle. Your kids will have a blast putting together puzzles of their friends and family.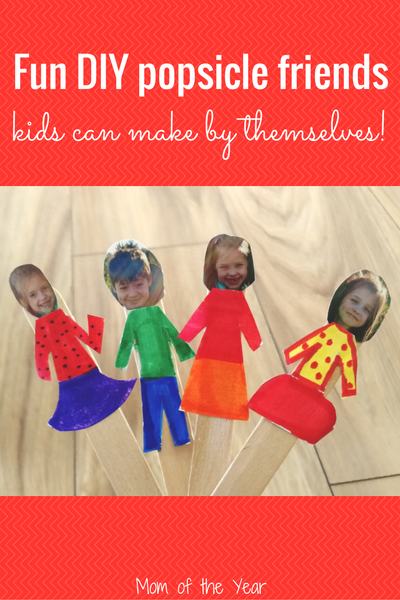 Popsicle Stick Friends
This is by far, my favorite way to recycle photo cards. Cut out heads of your loved ones and glue them to popsicle sticks so your kids to play with these new toys. I drew some outfits on cardstock and glued these on as well. These are super cute and fun and they are a great way to keep talking about the friends and family that you don't get to see much during the year.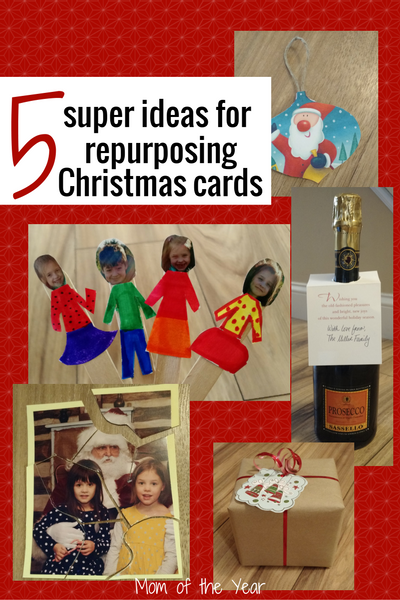 Try these ideas for repurposing Christmas cards out this year and keep the holiday love of family and friends without you through the whole year!
The following two tabs change content below.
Anne is a mother of four, a 10 year old boy and 6 year old triplet girls. Always looking for a creative outlet, Anne sometimes hijacks her kids' parties, projects, and costumes to get her fix. (Even though they'd rather have their party at a moonbounce place and their costumes from a store). She blogs at onceuponamom.net where she writes funny and sometimes poignant posts in the hopes of lifting up other moms as they travel the chaotic, beautiful road of mothering.
Latest posts by Anne Metz (see all)