If you haven't joined the "Rotisserie Chicken Lover" club yet, it's time! When I started to branch out from serving this meat simply as a meal's main protein, I was surprised by all the different family-friendly ways to use rotisserie chicken in other dishes. They're an amazing shortcut for so many recipes, and really, who couldn't use a good shortcut?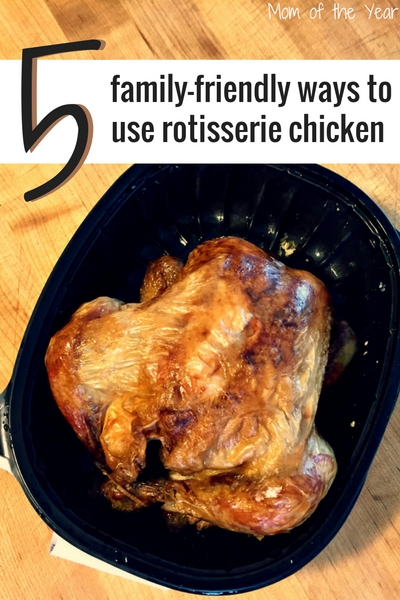 Most grocery store chains offer rotisserie chicken from their prepared foods department (our family especially loves the ones from Costco). Most are priced in the $5 range, and a lot of stores even offer organic options. I don't know about you, but finding a meal starter that is ready to eat for less than the raw version is my kind of ingredient!
My go-to, fun, quick, Family-Friendly Ways to Use Rotisserie Chicken:
Chicken Salad
Mix 1 cup chopped chicken with a handful of diced celery, a dollop of mayo, a 1/2 tsp of Dijon mustard. Season with salt and pepper to taste. Serve with crackers, salad, or on whole grain bread.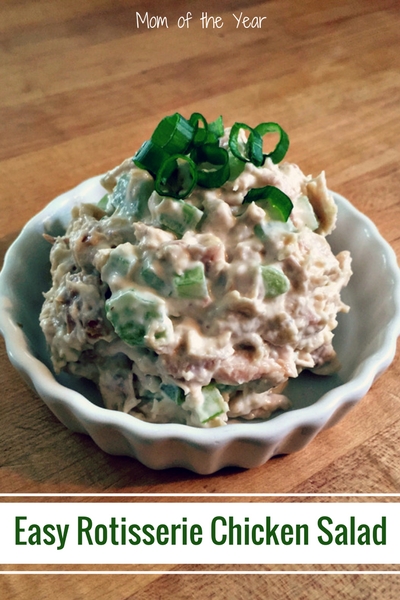 Chicken Fried Rice
Prepare white or brown rice according to package instructions, and set aside. Drier (day old) rice works best if you have it! Heat vegetable oil in a deep skillet or wok and add a handful of chopped onions, 1 cup mixed frozen veggies, 3 cloves minced garlic, and fry on medium high heat for 2 minutes or until fragrant. Add one egg to the skillet and scramble quickly. Add 2 cups prepared rice, 1 tsp grated ginger, 1/4-1/2 cup soy sauce and a big drizzle of sesame oil. Stir to combine, and serve.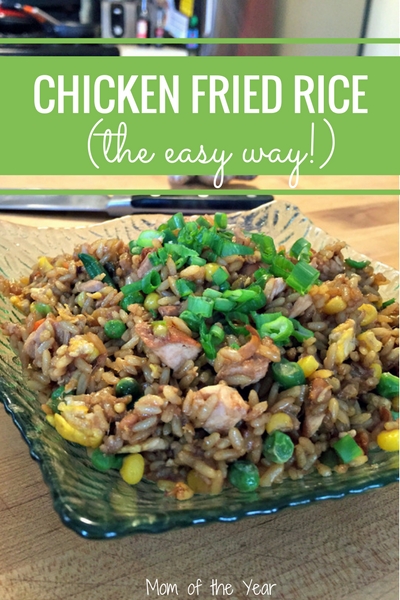 Salsa Chicken Roll Ups
Sprinkle shredded cheddar cheese on a whole grain tortilla and microwave for 30 seconds to melt. Add 1/3 cup of chopped chicken and 1 tsp of salsa. Tuck sides and roll. Sear in oiled skillet until browned. Serve with sour cream for dipping.
BBQ Ranch Chicken Quesadilla
Heat oiled skillet over medium heat, and add tortilla. Sprinkle with shredded cheddar cheese and chopped chicken. Drizzle lightly with ranch dressing, BBQ sauce, and additional cheese. Top with second tortilla, and flip. Cut into slices and serve.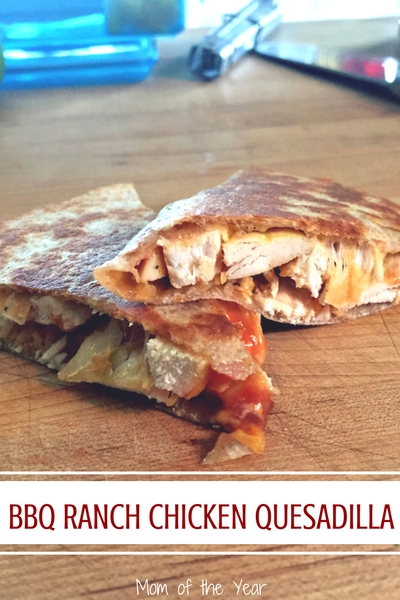 Cheesy Chicken & Broccoli Rice
Combine chopped chicken, prepared broccoli cheese soup, steamed broccoli, and cooked rice. Add additional shredded cheese if desired. To make this even easier, I used steam-in-bag broccoli and instant rice!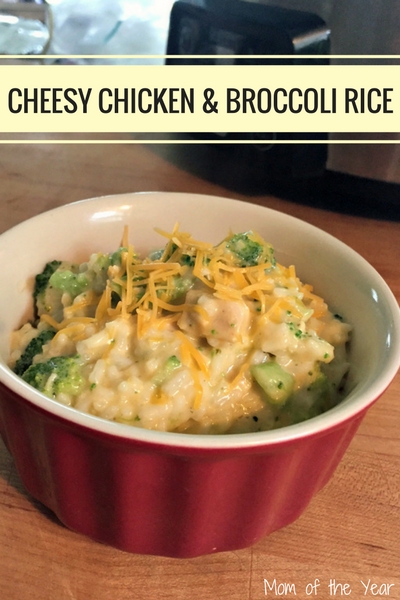 Want to be a real Rotisserie Chicken rock star? Once you've removed all of the meat for use, throw the carcass in the slow cooker with some veggies (carrots, celery, onions) and a few bay leaves. Fill with water to cover everything. Cook on high for 4-5 hours or low for 6, and presto! Homemade chicken broth! Bonus points of you use the broth to make chicken soup with meat from the chicken, too!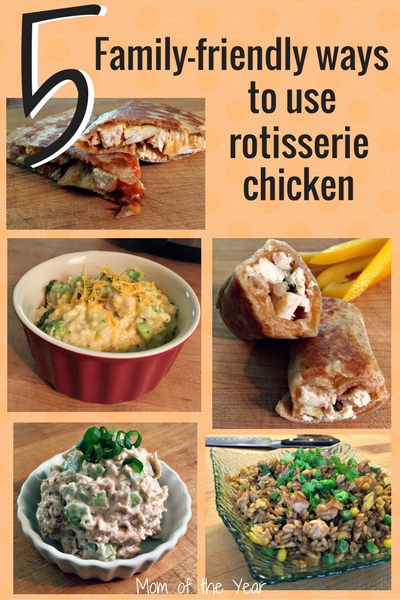 Don't pass up on this budget friendly time-saver of these family-friendly ways to use rotisserie chicken. Finally, a shortcut that doesn't end up with cranky kids and an annoyed mommy; just lots of happy bellies!
The following two tabs change content below.
Heidi Rega
Heidi is a full-time mom to one spunk-tastic three-year-old, part-time nanny to 3 others, Publisher of Macaroni Kid Main Line, big time foodie, graphic design snob, and massive self-care advocate. With a professional background in food and beverage, and real world experience in what kids will actually consume, she ventures to bring you fun recipes that come "thisclose" to making everyone happy. We all know that it's an impossible feat; but this mom loves a challenge!
Latest posts by Heidi Rega (see all)