My family has always been huge supporters of the idea that you are what you eat. For this reason we always try to eat as many locally sourced, natural foods as possible. I suppose we could be categorized us as urban homesteaders of sorts. We hunt our own meat, grow our own veggies, and utilize our own chickens for eggs. When I mention to people that we raise chickens, I get quite a few questions about what they cost and how much work this really is. Maybe once you read how inexpensive and easy raising chickens are, you'll want some of your own!
The first thing we did was decide how many eggs we consume on a weekly basis and how many chickens would cover our needs. As a general rule, most chickens lay about one egg a day with a 20% decrease in production each year they age. We eat a lot of eggs so we settled on five chickens. This ends up yielding about two dozen eggs a week which is perfect for our family.
Once we figured out how many chickens we wanted, we broke everything down into a cost schedule and were surprised to find how inexpensive raising chickens is!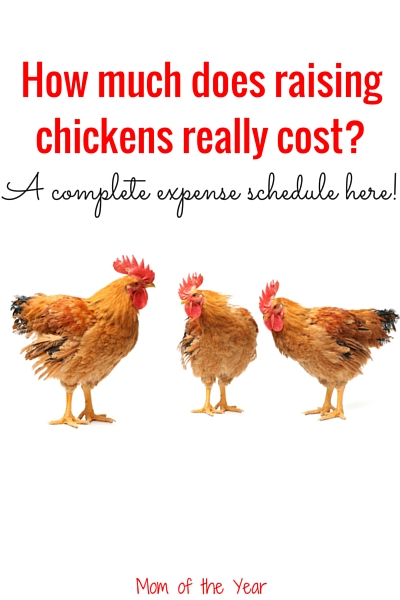 Initial Cost of Raising Chickens:
The chickens themselves
This varies depending where you purchase them and where you live, but around here it averages around $3 for one cute, fuzzy, chick.
Chicken hutch with run
I mentioned in a previous article that our family up-cycles a lot. We actually built our chicken hutch from a dog house and leftover lumber so our total cost was around $100. If you are not as handy, you can find a great coop to accommodate three to five chickens around the $300 range.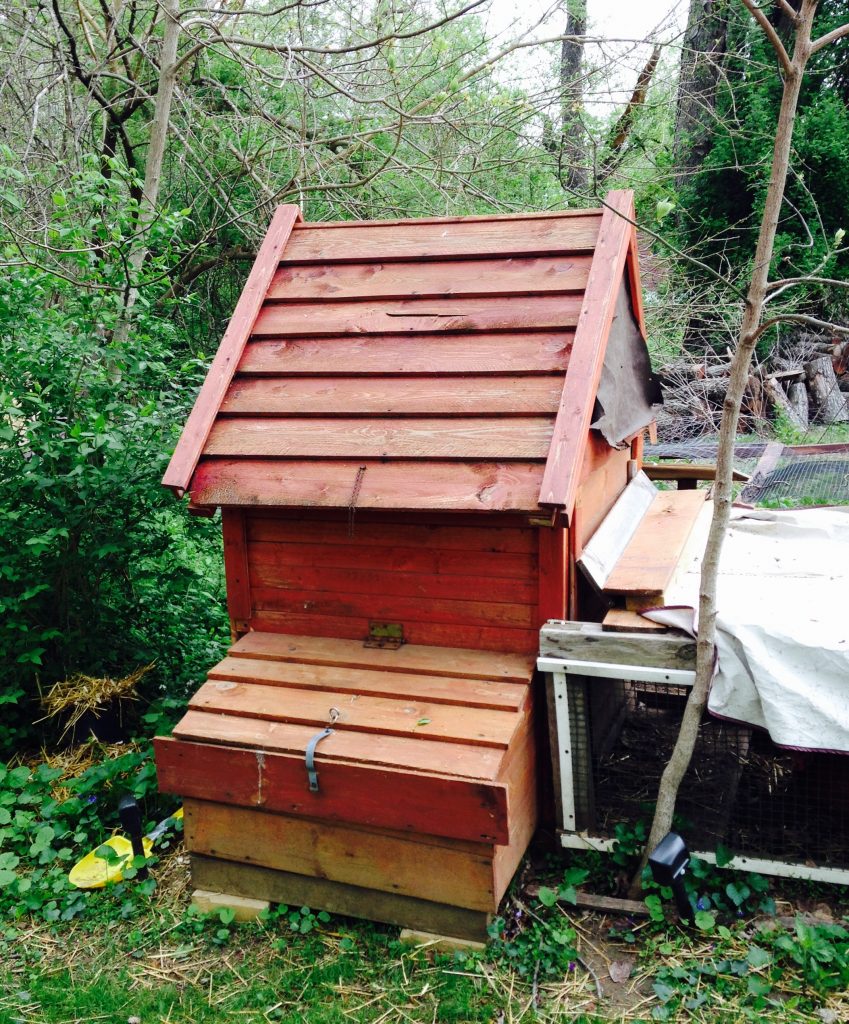 Barn Lime
I use lime on the floor of the coop to keep it fresh and dry. I say this is a one-time charge because one bag of lime can last for years. You will pay about $4 for a 50 pound bag and only use a sprinkle at a time.
Extras
You will need a bowl for water, a feeder, and a nesting box. If you are raising your chickens them from chicks, don't forget a heat lamp as well. All of these can be made or found around your house, or purchased at a farm store for a nominal cost.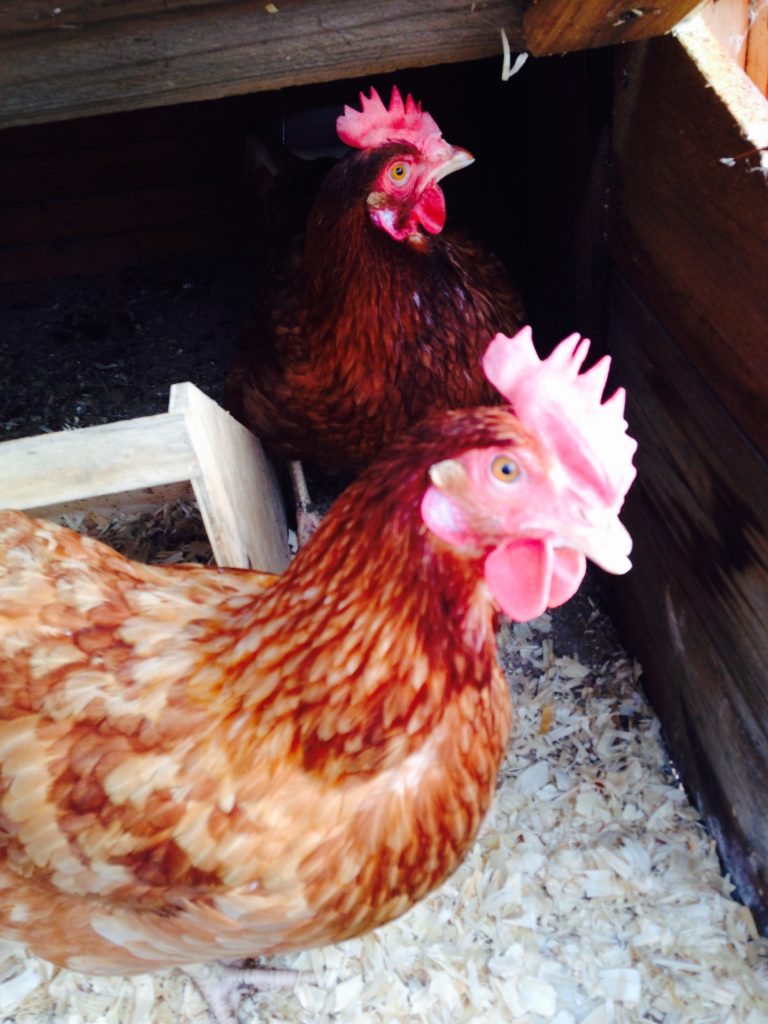 Monthly Costs of Raising Chickens:
Pine Shavings or Straw
You will have to decide if you want to use pine or straw inside your coop for the chickens to sleep in. Personally, we use straw in the winter (holds heat well) and pine all other months for our chickens.
Want to know how we pay $0 for our straw? We ask friends and neighbors for their straw bales they had sitting out on their doorsteps after Halloween, then we store away and use all winter! Pine shavings, on the other hand, cost about $6 for 8 cubic feet at our local farm store. Keep in mind that a bale of hay and a large bag of pine will last well beyond a month.
Chicken Feed
This is another cost that can vary greatly depending where you purchase it, brand, organic vs. non-organic, or crumbles vs. kernels. On average, we spend $15 for a 50 pound bag and it lasts us two months for our five chickens. In the summer, since they are outside roaming more often, one bag can last us three months.
That's it! Seriously! I wasn't lying when I said raising chickens is inexpensive!
This leaves us with the next question I'm often asked: "Just how much work are they?" Would you believe me if I said, out of all the animals I have owned, they are by far the easiest?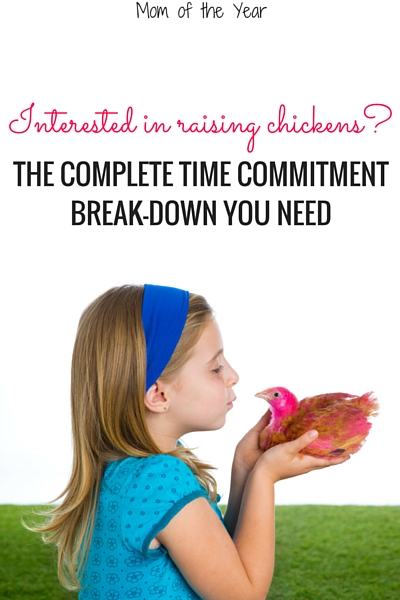 Check out our daily schedule for raising chickens:
Morning
I wake up, walk outside and open up their coop so they can get into their run. Once a week I fill up their feeder with food. I give fresh water every morning (chickens drink a lot!), and scoop their poop out from inside the coop (depending what type of coop you have, you may not even need to do this daily).
Afternoon
My girls are morning egg layers so I go out, collect eggs, and make sure they still have enough water.
Early Evening
I bring our dinner leftovers to the chickens, and then open up their run so that they have free range of our yard and woods. Chickens will always come home at dusk so this way after they are done roaming, I know they will come home to roost and I don't need to do a chicken round up.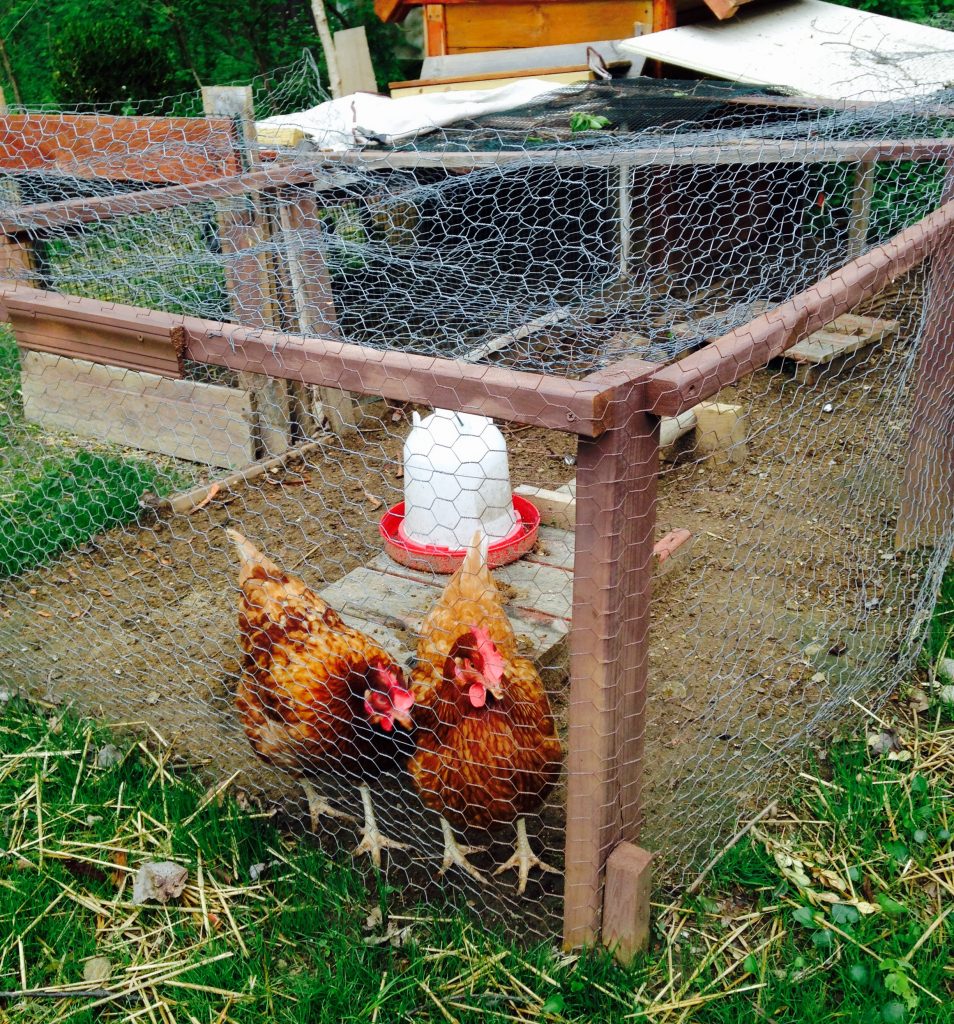 Evening
Close up the coop.
Are you waiting for me to start listing even more responsibilities? Well, there aren't any more, because raising chickens is truly that easy and inexpensive!
Now that you know how easy and cheap raising chickens is, the only question is… how many of you have I convinced you need some feathered friends in your life??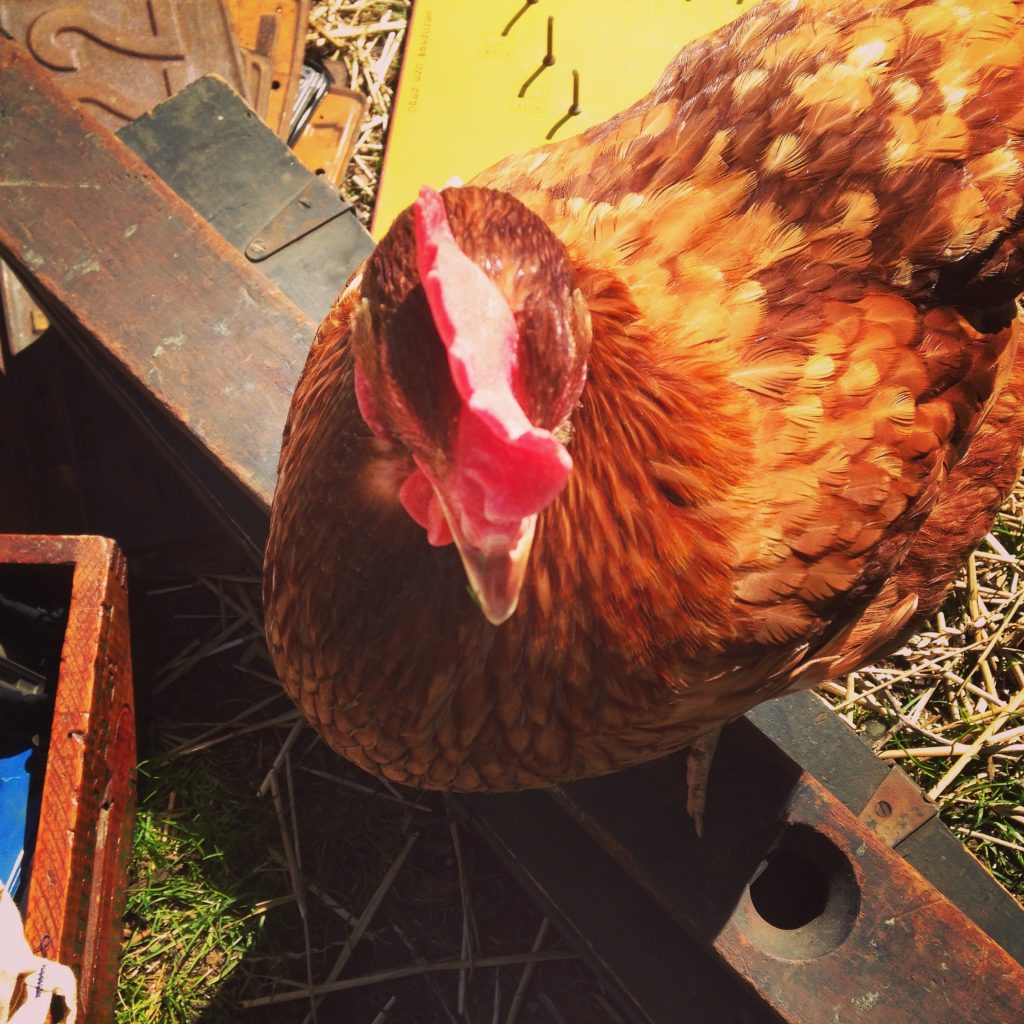 First image credit: depositphotos.com, image ID:44121861, copyright:jianghongyan
Second image credit: depositphotos.com, image ID:35698453, copyright:lunamarina
The following two tabs change content below.
Lindsay Houser
When Lindsay isn't fielding three-nager temper tantrums and scraping Play-Doh off the floor, her passions are the great outdoors, cooking, creating, and healthy, holistic living.
Latest posts by Lindsay Houser (see all)