It's back. Yup, school is here, and every mom of school aged kids that I know is already tired of packing lunches. It's so easy to fall into a rut and pack the same thing every day. Or maybe you are one of the lucky ones with a picky eater who won't eat sandwiches. That's where I come in: I'm here to offer you some fun non-sandwich lunch box ideas that will wow the kiddos and won't take an hour and your last ounce of energy to make!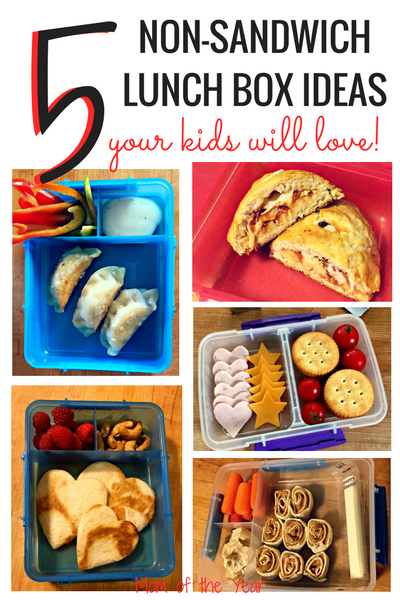 None of these ideas employ anything more than some run-of- the-mill cookie cutters, so no running out for nifty containers and gadgets you'll never actually use. And better than that; we will not be crafting zoo animals out of fruit, so we're looking out for your budget AND your sanity.
5 Kid-Approved Non-Sandwich Lunch Box Ideas
Pot Stickers
Pre-cook frozen pot stickers according to package directions, and pair with fresh veggies and your kiddo's choice or dipping sauce for a satisfying lunch.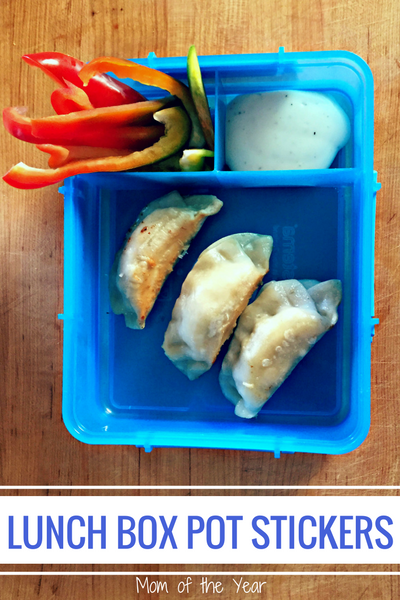 Cracker Stackers
Cut your favorite lunch meat and cheese with mini cookie cutters, and pair with your kiddo's fave crackers, and a few extras for a fun and yummy lunch!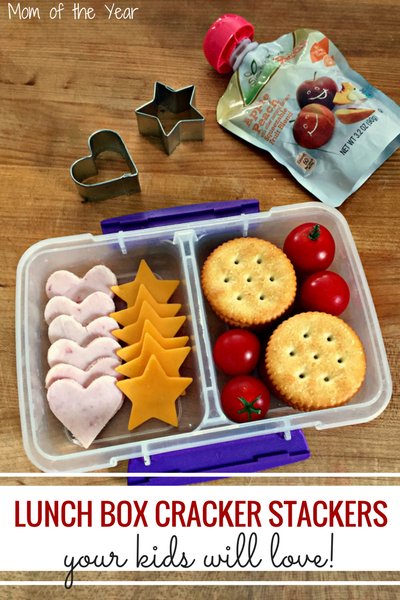 Nut Butter Pinwheels
Spread your choice of nut butter on an 8″ tortilla, add jam if desired. Roll up from one side. Chill for five minutes and slice into pinwheels. Pair with apple slices and a cheese stick for a complete lunch!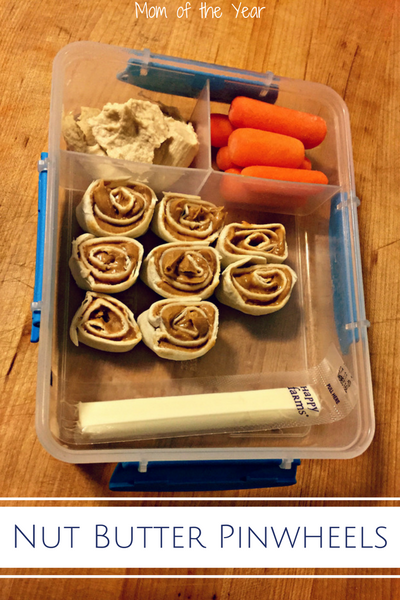 Quesadilla Day
Heat skillet over medium heat, and coat with oil or cooking spray. Place an 8″ tortilla in the pan, sprinkle with shredded cheese, and top with a second tortilla. Remove from pan once cheese has melted, and let cool. Use your fave cookie cutters to make fun shapes, and serve with carrots and ranch or hummus for dipping!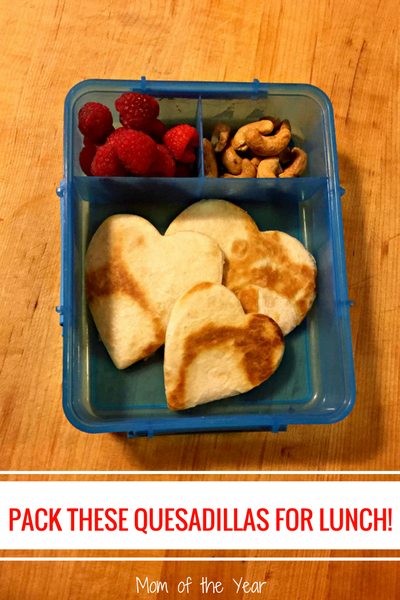 Chicken Parmesan Pockets
Flatten refrigerated biscuit dough into an oval shape. Add chopped chicken (I love using rotisserie chicken), a spoonful of your favorite tomato sauce, and a good sprinkle of mozzarella cheese. Top with a second flattened piece of biscuit dough and press to seal the edges. Place on greased cookie sheet, and cut slits on top to vent. Cook according to biscuit package directions. Cool before placing in lunch container. Pair with fruit and veggies of your choice!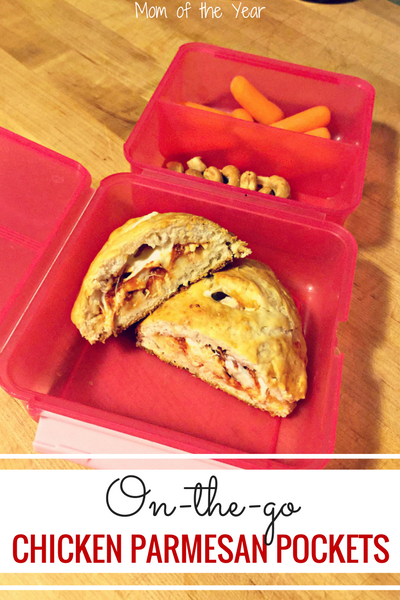 A little tip from our house that has really made me less of a maniac about what my kiddo is eating, is to always ensure that there's one favorite on the plate. I make sure to carry that through when packing lunch, too. If you are packing one of these lunch box ideas and it's new for your kids, be sure that at least one of the sides you pack is something more familiar. It's really amazing how well this works to encourage kids to try new things.
Get these non-sandwich lunch box ideas into your weekly rotation and consider lunchtime handled!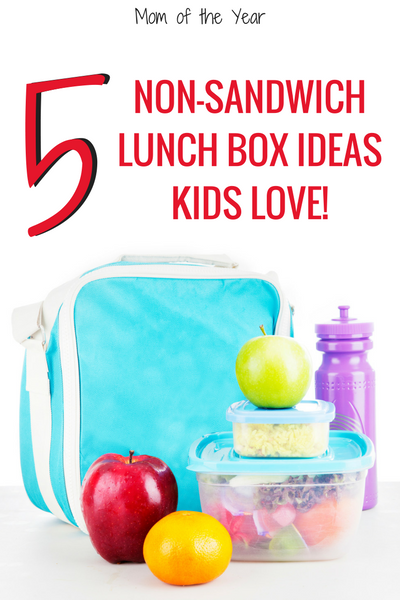 Last image credit: depositphotos.com, image ID:12008077, copyright:realinemedia
The following two tabs change content below.
Heidi Rega
Heidi is a full-time mom to one spunk-tastic three-year-old, part-time nanny to 3 others, Publisher of Macaroni Kid Main Line, big time foodie, graphic design snob, and massive self-care advocate. With a professional background in food and beverage, and real world experience in what kids will actually consume, she ventures to bring you fun recipes that come "thisclose" to making everyone happy. We all know that it's an impossible feat; but this mom loves a challenge!
Latest posts by Heidi Rega (see all)