I've gotten schooled this summer, friends. You see, these overly full, sunshiny days have been teaching me a hard lesson. Albeit, the lesson is effortlessly delivered with a hefty dose of sweet fun to soften the blow, but nevertheless, we're talking about a cold, hard truth. And the truth is that I need white space.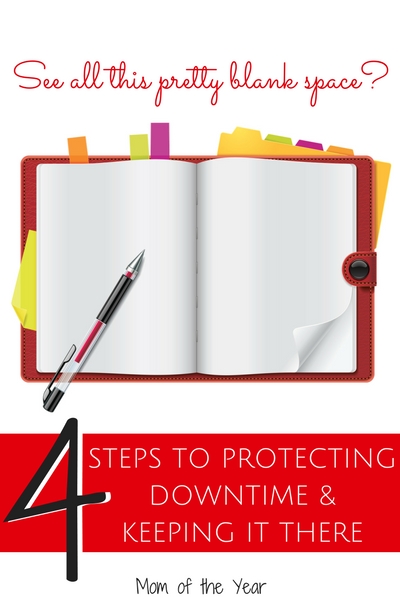 What the heck is white space?
It's an absence, a void, a blank. It's the part of the page without text. Imagine reading without it:
Itwouldlooklikethisandbereallyhardtoread,andmyspellcheckerisgoingtohaveafitwithmeoverthisone.It'salsoannoyingandmakesmefeelkindofpanickyandoverwhelmedandwanttostopreadingit.
See, white space makes a difference. A real one.
As far as summering goes, I've had middling success. You see, I was aces at the cool stuff–amusement parks, swimming every day, movie dates, and picnics. I even carved out a decent committed sanity-saving tether to our chore charts. By Mom of the Year standards, in these ways, I was rocking the "Go me!" badge in a genuine way.
But I also kind of blew it. Big time, to be exact. In the true spirit of psycho-busy mom who pretends at a boho, laid back vibe by not scheduling my kids in summer camps or activities, I somehow managed to book almost every second of every day that has stretched between Memorial Day and now. When I talked about forgetting my couch exists over the summer, I wasn't exaggerating.
It was all fun stuff, good stuff. Library visits, lots of time with friends, family campfire dinners, etc.–but it was a lot. A lot of a lot. And it was too much.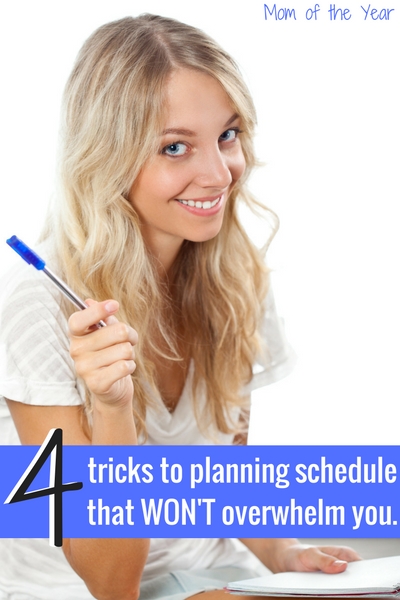 We were a mere three weeks into the summer when my son first politely asked for a "nothing day." What was his version of a "nothing day"? Time to play with his Angry Birds, and blow a lot of brainless time on the iPad. And you know what? This wasn't a bad thing, it was a needed thing.
For all of us, actually. We all needed to step back from the travelling summer circus show circuit I had booked and take a day in, for ourselves, with whatever rest-taking measures we needed to recoup from the busyness.
So we did it, we took our "nothing day", we loved it, and it has now taken me at least several weeks to eke another one into our overbooked calendar. Shame on me. We need white space and I have been burying this need under a fussy schedule.
Why is white space so important?
Because without it, we can't breathe–properly, anyway. We can subsist on light, shallow breaths that technically maintain functioning, but when we fail to deeply inhale and exhale, we aren't really giving our bodies, or our ourselves, what we really need.
The ironic thing I've found about white space is that without it, our lives become empty. Sad-sack shells, if you will, of what we could and should be. Think desperate, shoulder-slumped souls settling for low-rent versions of this life gig. Without the space, like those mushed up words on a page, we are overwhelmed, unable to properly see what's in our lives because there is too much of it, too close together. 
We need the space so we can pause, catch our breath and grasp the next word on the page. So we can appreciate the next experience in our day.
How much cooler would a trip to the zoo be if we showed up, properly rested, fed and with energy to explore versus burned out and sleep-deprived cranky? How much more exciting would it be to see the animals if this visit was a special treat in our week vs. yet another activity in a string of "special" activities? Special becomes less special and taken for granted when it's an everyday experience.
White space not only allows us to breathe and see more clearly, it helps us to appreciate what we have more. It allows us to stop and make the most of what is in our lives instead of constantly reaching for more.
How do we get the white space?
Two words, and you're not going to like them because they are hard–"Say no." I know. It can feel downright sucky to pass up a playdate with a sweet friend, to ignore a gorgeous summer night in favor of crashing early, or to forego a chance to sign your kid up for the club his friends all love. But sometimes the right thing to do is not what feels good. Especially with our modern-day FOMO (Fear of Missing Out) obsession, it can palpably hurt to say no. But in the big picture, it will hurt us more if we don't say no.
This is where that whole mindful living comes into play. Have a sit down with your planner and your family and hash out what activities are genuinely necessary first. My husband and I actually did this this week and it felt like a weight was being lifted off my chest. Awesome!
Then look at all the "wants" on your activity list, have everyone pick one or two, and don't schedule anything else. This is the part I aced this summer: we planned on Vacation Bible School and a small handful of day trips and that was it.
Write in white space. No seriously, use a "X", or the word "BREAK", "OFF", "BECAUSE MOM OF THE YEAR TOLD ME I HAVE TO" or whatever works for you, but block time in for white space. This is where I screwed up. With all that gorgeous blank time on our calendar pages, I filled it up past the point of overflowing until we were all weary and exhausted.
Finally, most importantly, respect the white space. If your best friend asks to meet up for a walk and you want to go, but it's been a crazy day full of activity? It's going to feel yucky, but respect the white space. You'll thank yourself later, I promise.
How much white space do you need?
It depends–I know, another annoying answer. My husband is nearing 40 and I think has yet to stop a single day in his life, but he's happy this way. On other hand, as a decided introvert, I require mountains upon mountains of white space, but I have learned that some of this white space can be spent tackling tasks like laundry and dishes, as long as I can be alone while I do it. I think my children fall somewhere in the middle of my husband and me, so ideally, each day should include some activity as well as some rest.
Figure out what works for you and go with it.
And then, just after you get this sorted, spring will morph into summer, then summer into fall, and your carefully honed game plan will require a reset at each change. Just when I have finally gotten these open days figured out, it's time to regroup for back to school.
This life is ever-evolving, with the needs and interests of our families will shift at each turn. The only thing you can remain certain that will always belong on your calendar? White space.
Go get it, friends, and make sure to keep it. Then we'll meet up on the flipside of all the crazy busyness and raise a glass to our savvy white space-making smarts.
First image credit: depositphotos.com, vector ID:9261322, copyright:tele52
Second image credit: depositphotos.com, image ID:11791208, copyright:chesterf
Third image credit: depositphotos.com, vector ID:30195205, copyright:ivanovakristina
The following two tabs change content below.
Meredith blogs at The Mom of the Year, where she dedicatedly earns her title one epic parenting fail at a time, offering quick, relatable laughs for fellow parents and all their empathizers. She has been part of several best-selling anthologies, featured on prominent sites such as Huffington Post, In the Powder Room and BlogHer, and loves her role as the Executive VP/Operations Manager of The BlogU Conference. When she's not breaking up fights over Legos and juice boxes, she remains fully committed to sharing a less serious look at the world of parenting.