There's something pretty epic going down tomorrow, did you know? The first ever Angry Birds movie is being released in theaters. For many people, this will mean nothing, nothing at all really. They will get up, they will shower, burn their toast, plan their weekends while at work, and crash on the couch by 8pm.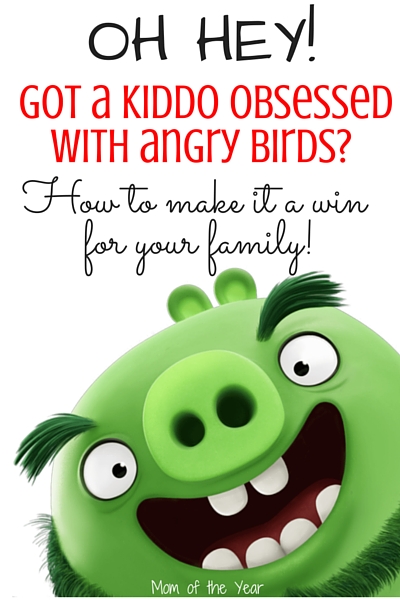 For us, for my family, under the impassioned direction of my six year old son, we might as well be preparing for the Pope to arrive and camp out in our living room for a visit.
You see, my little dude's entire world is Angry Birds. He eats, breathes and sleeps it in the form of stepping out in branded tees, drooling longingly over the new themed LEGO sets, engaging his sister in dynamic Angry Bird/princess mash-up games using his figurines and stuffed Bad Piggy lovies, and talking endless, endless strategy about his beloved birds. Yup, I will confess to on more than one desperate occasion, ringing up a grandparent and shamelessly passing the phone over so my son can talk their ears off about the latest app development. Mommy occasionally needs a break to consider things other than what happens on Level 4 when King Pig meets the Blues, you see. Not often, but occasionally.
He has saved every newspaper article about the upcoming movie that has crossed our door in the past few months, screamed in glee when we've passed a McDonalds advertising their Angry Birds movie Happy Meals and has had the release date memorized since last August. As obsessions go, it's on the rather serious side.
Is this average six year old boy or perhaps indicative of his confirmed sensory issues and seeming OCD? Don't know, don't care. What do I know? This is my son, and it's his jam. His solid, consistent jam, and he loves his Angry Birds.
As kismet would have it, his birthday is less than two weeks away. This is one of those motherhood moments when you can feel boss and claim it! I am able to give him the gift of the Angry Birds movie for his 7th birthday. For others, this sounds fun, even cool, really cool. For us, this sounds like a dream world come true.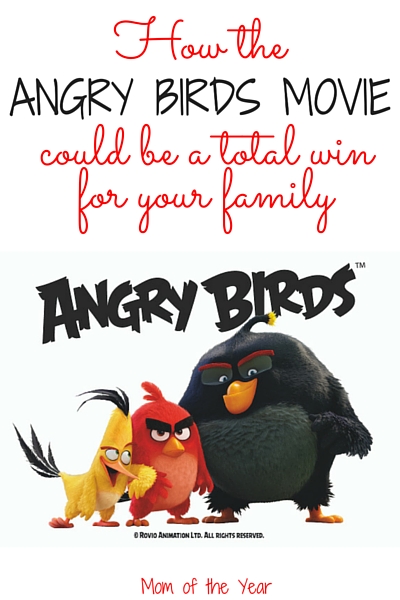 Because that's my son. My son and his world of Angry Birds.
For this birthday, this year, he cannot only live, breathe, and sleep his Angry Birds, he can turn seven with the coolest thing to ever happen in his young life–seeing his birds play it out on the big screen. Throw in a couple friends, some fun games at home (read: Mommy madly scours Pinterest and Amazon for Angry Bird party games) and pizza, and you have yourself the bossest of seven year old parties to hit this side of suburbia.
And I get to be the one to give it to him.
So while I've struggled to enter his world in the past, sometimes have to pinch myself awake when he's waxing poetic about Chuck's superpowers for the 1,000th time in a day, and don't honestly get the point of Angry Birds Epic, even though we've played it together after school for two months straight now, I'd be lying if I said it was a struggle to get on board with this birthday movie and party.  It's not a struggle–it's a blessing. 
It's a blessing to have a son with a passion that he wants to share with me.
It's a blessing to be able to share it with him, as the way to his heart is to join him in what matters to him .
And it's downright heroic to be able to deliver his world of Angry Birds to him in a BIG WAY.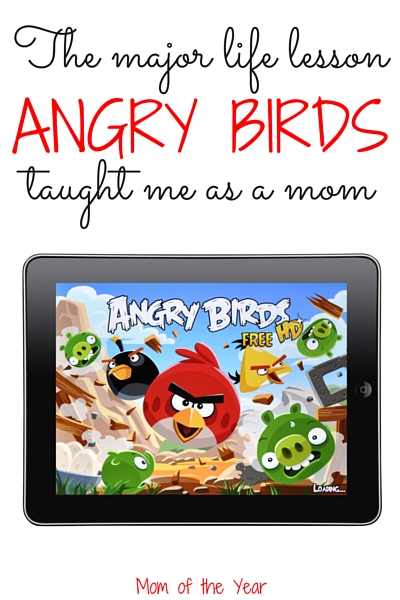 So now you know, friends–while the rest of the world contentedly burns their toast without a single care in the world for Bird Island, I'll be happily centering my entire life around Red, Matilda, and the rest of the winged crew for the foreseeable future. Meet you on the flip side–flight feathers in check, of course.
First and second image credits: http://www.angrybirds-movie.com/
Last image credit: depositphotos.com, photography ID:10695452, copyright:tashka2000
The following two tabs change content below.
Meredith blogs at The Mom of the Year, where she dedicatedly earns her title one epic parenting fail at a time, offering quick, relatable laughs for fellow parents and all their empathizers. She has been part of several best-selling anthologies, featured on prominent sites such as Huffington Post, In the Powder Room and BlogHer, and loves her role as the Executive VP/Operations Manager of The BlogU Conference. When she's not breaking up fights over Legos and juice boxes, she remains fully committed to sharing a less serious look at the world of parenting.