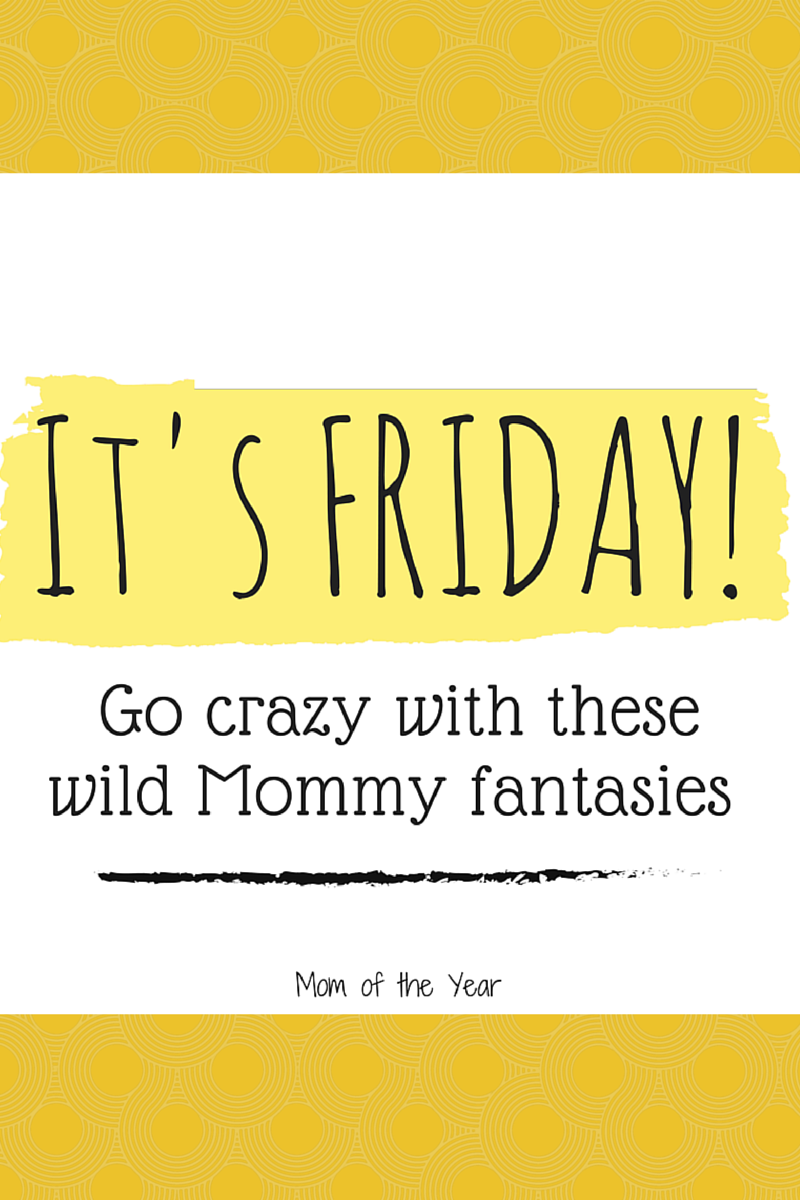 My favorite day of the week! The hope, the promise, (albeit the very unlikely) dream that there will be a minute of relaxation or a snoozle of extra sleep hiding somewhere in the corners of your weekend…it could happen. Keep the fantasy alive, fellow warriors.
A few months ago, I started having a teensy celebration on my social media every Friday to recognize the day. I'm not sure anyone else is that into it, but it makes me giggle, so I'm keeping the weekly fun rolling.
Follow along with me on Facebook, Twitter and Instagram to check out the latest Friday laughs. And please share any of your own ideas for how you revel-it-up come the end of the week!
For now, smile the it's the week is over, and go bold with a true wild mom-style move. Inspiration below!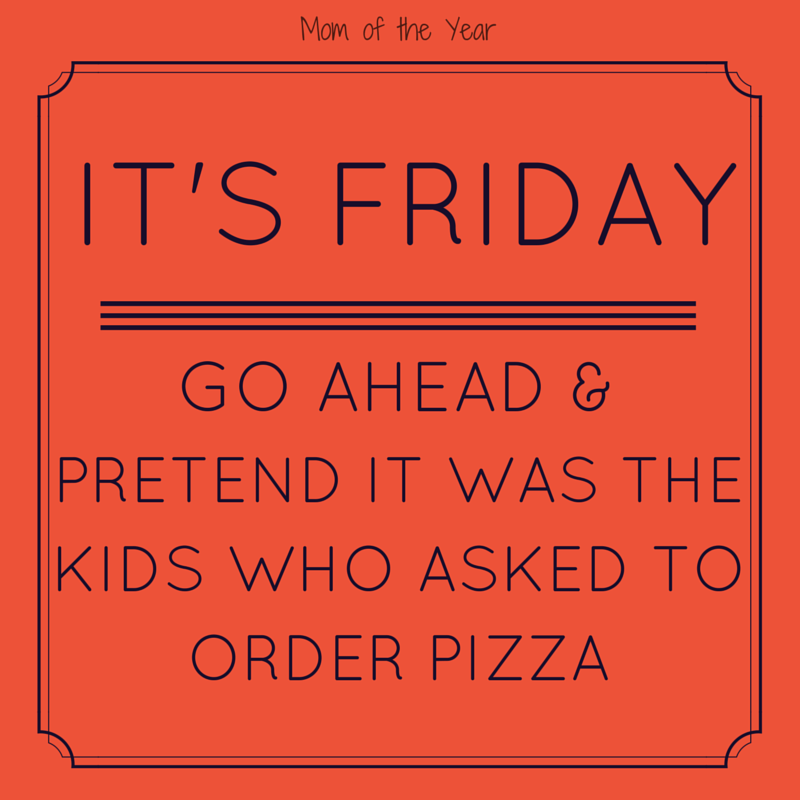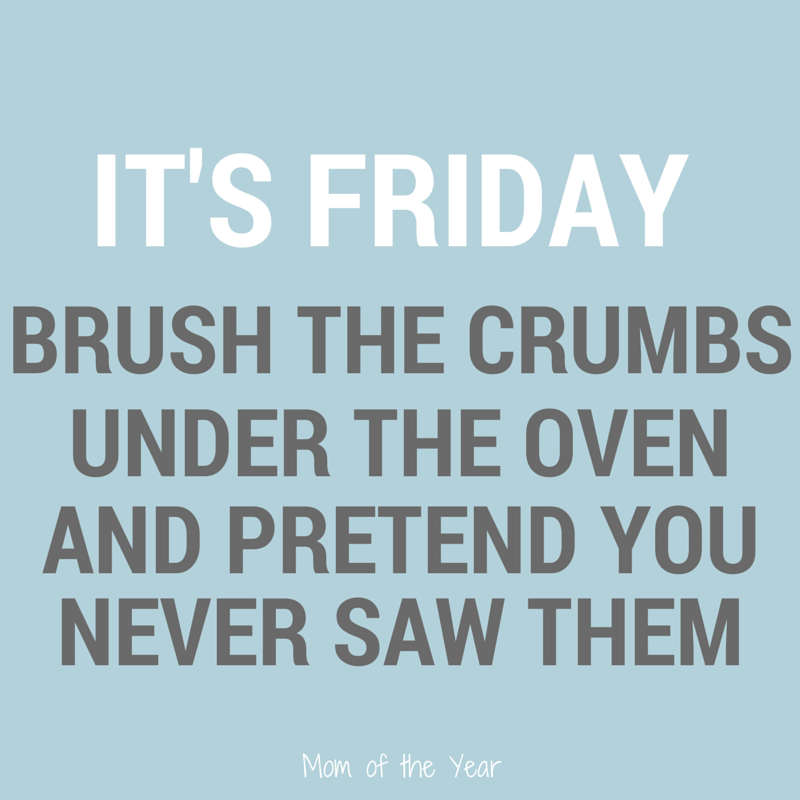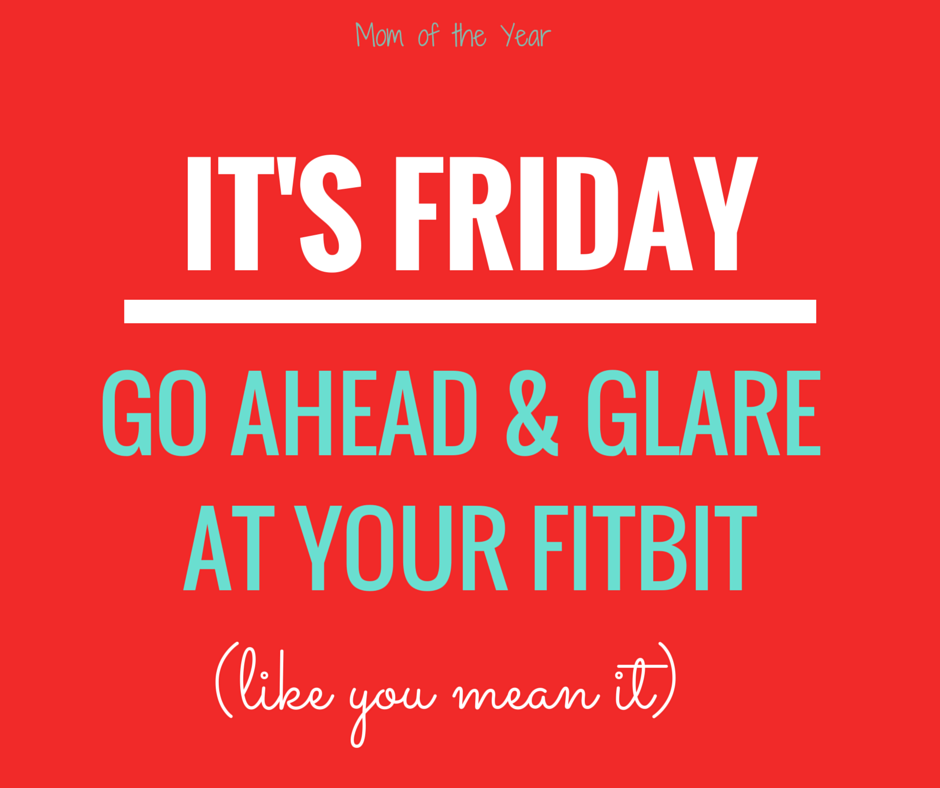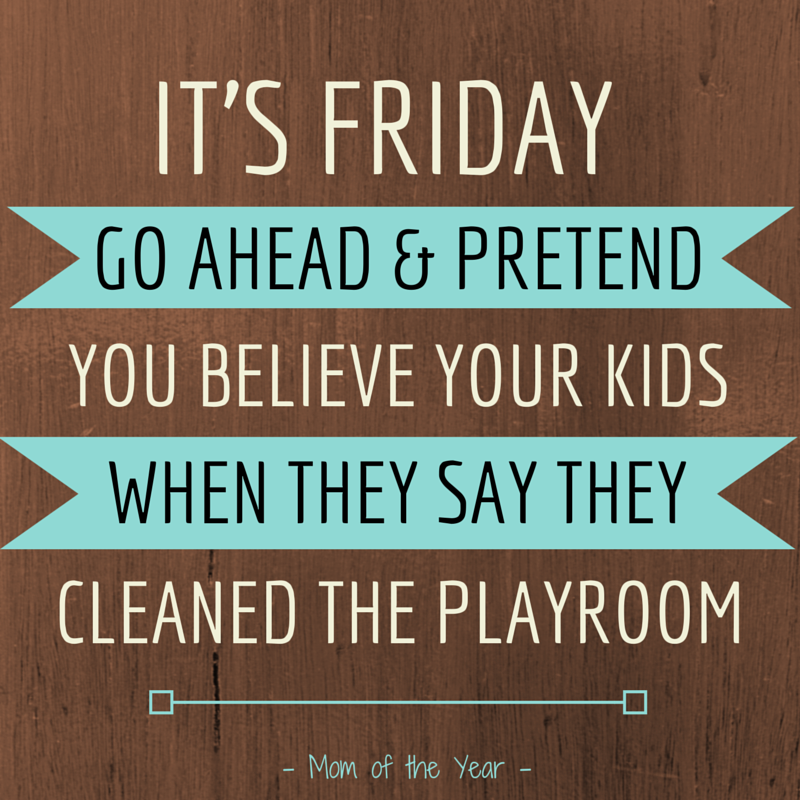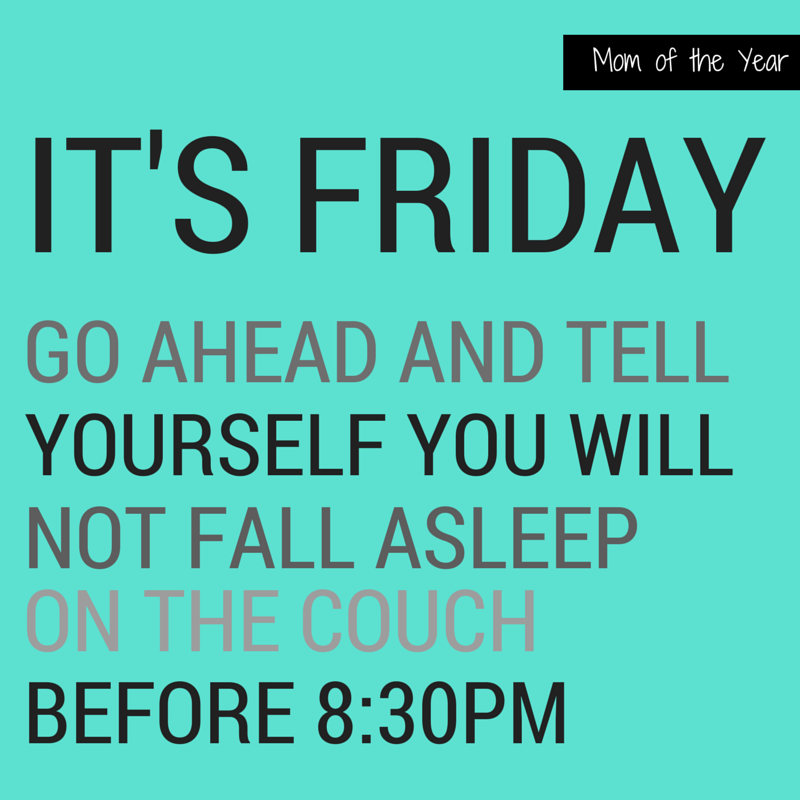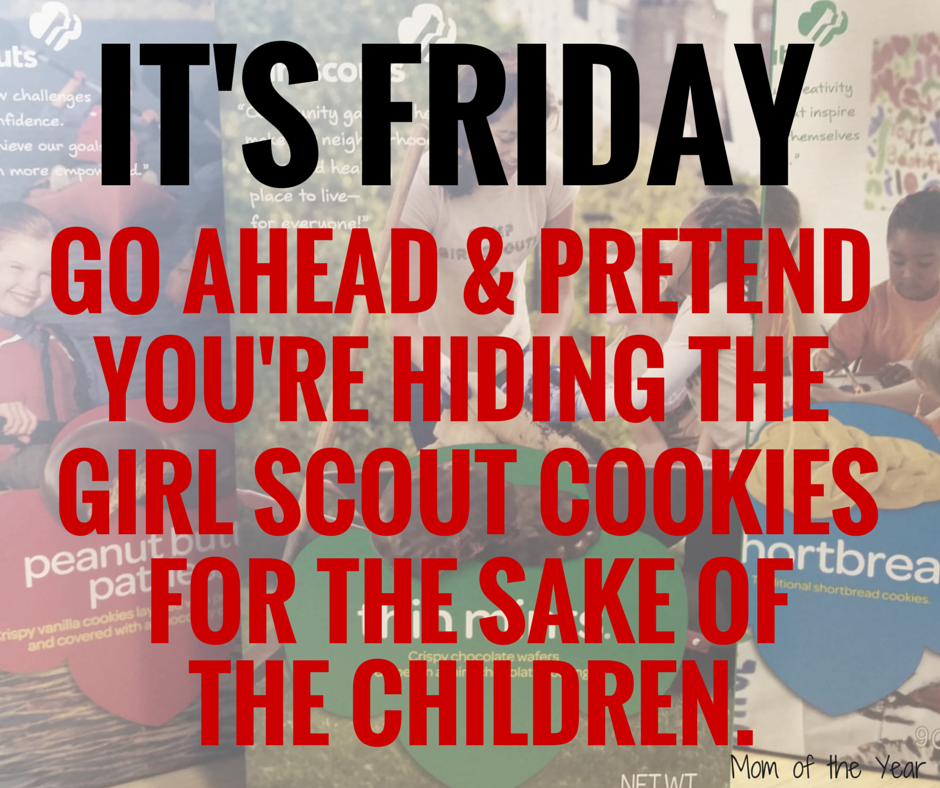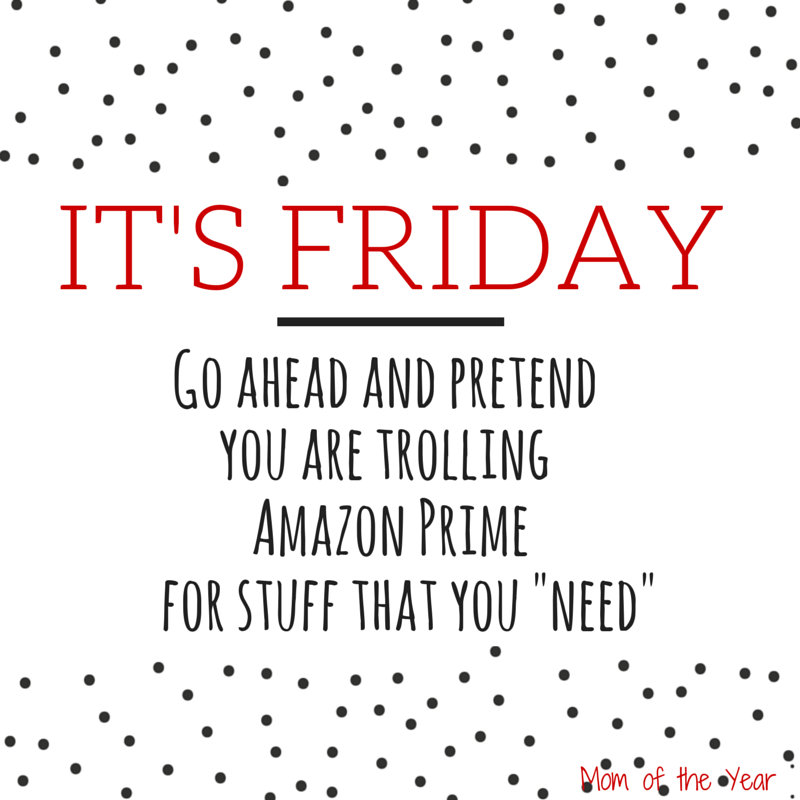 Happy Friday, friends! Go enjoy!