As technology advances, children become more separated from nature. Kids need to leave their comfort zones and explore the outdoors. Read on for some are some fun starter outdoor activities for kids!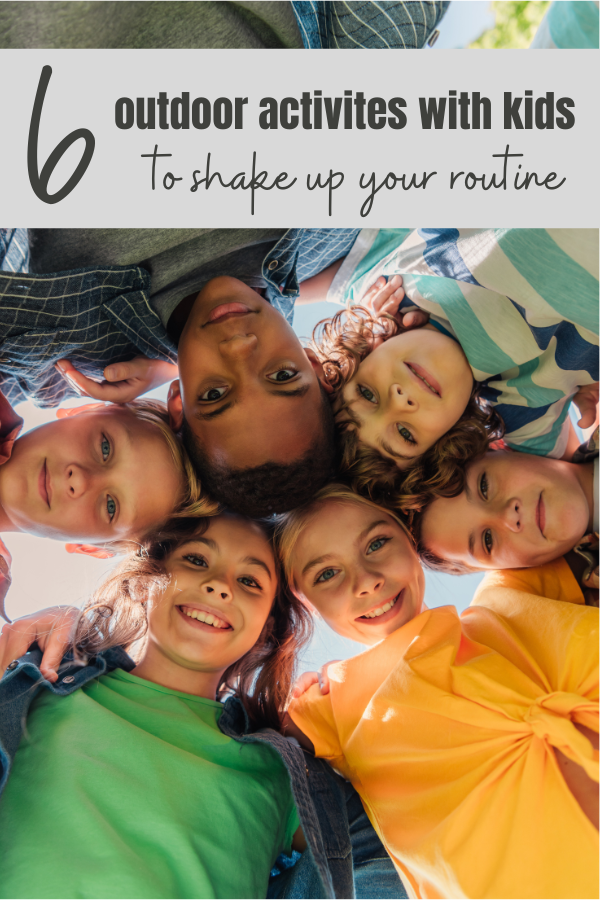 1. Obstacle Course
Building a backyard obstacle course is a fascinating and hard outdoor activity for youngsters. This activity is great since you can adjust it to your kids' ages and abilities. For instance, you can create a fun and safe jungle adventure with a Vuly jungle gym.
This sturdy, high-quality play equipment simulates jungle exploration, combining physical exertion and imaginative play. Swinging, climbing, and sliding improve agility, strength, and coordination while kids enjoy it.
2. Hiking and Nature Walks
Going on a hike or a nature walk is an exceptional way to let your children connect with the great outdoors. It's an educational experience disguised as an adventure where they can explore a variety of terrains and witness wildlife in its natural habitat.
A leisurely stroll through a park or a strenuous hike up a nearby hill offers a terrific workout and fosters a love for nature. They can learn about flora, birds, and insects. Remember to turn it into a fun game by encouraging them to spot different types of leaves or wildlife.
3. Camping Under the Stars
Imagine the excitement of spending the night outside, telling stories around a bonfire, and taking in the tranquil atmosphere of nature. Camping is a thrilling outdoor activity that allows your kids the rare chance to interact with nature while also teaching them important life lessons.
Setting up a tent, cooking a simple campfire meal, and navigating using the stars are all part of this exciting journey. As they fall asleep to the lullaby of rustling leaves and distant animal calls, they learn to appreciate the tranquillity and splendour of the natural world.
4. Biking Adventures
Your children could find it exhilarating to embark on a bike adventure. Your kids may explore their surroundings in a novel and fascinating way while biking, which is a terrific way to be physically active.
Whether it's a slow cruise around the neighbourhood or a more challenging trail in a local park, biking can be easily adapted to suit different ages and skill levels. As they pedal their way along different routes, they'll build their strength and agility and learn about road safety and navigation.
5. Outdoor Picnics and Day Trips
What can be more delightful than a sunny day out, complete with a picnic basket full of delicious treats? Planning a day trip to a local landmark, beach, or even a beautiful park in your city can make for an exciting adventure.
Just pack a picnic, pick a spot, and maybe bring some games like a frisbee. It's a great chance for your kids to appreciate the outdoors. They may even learn local geology or history! Plus, a change of scenery from the usual backyard or neighbourhood park can be exciting for kids of all ages.
6. Visit a Wildlife Sanctuary or Zoo
Taking a trip to a wildlife sanctuary or zoo is an incredible way for your children to discover and appreciate the diversity of animals. This excursion lets children see and hear diverse creatures up close, unlike screen encounters.
Your young ones might be mesmerised by the stripes of a zebra, the towering height of a giraffe, or the antics of monkeys. Animal education and fun are combined. Inspire your kids to inquire about animals they encounter. Kids learn about biodiversity and wildlife protection while having fun.
Conclusion
Overall, these outdoor activities are thrilling, healthy and educational. They create unforgettable memories that will last a lifetime. Make the most of this sunny season by joining in on the fun with your kids.
You'll not only bond as a family but also foster their love for nature and adventure. So consider the above activities and get ready for a summer packed with outdoor fun and excitement. Happy adventuring!
The following two tabs change content below.
Meredith blogs at The Mom of the Year, where she dedicatedly earns her title one epic parenting fail at a time, offering quick, relatable laughs for fellow parents and all their empathizers. She has been part of several best-selling anthologies, featured on prominent sites such as Huffington Post, In the Powder Room and BlogHer, and loves her role as the Executive VP/Operations Manager of The BlogU Conference. When she's not breaking up fights over Legos and juice boxes, she remains fully committed to sharing a less serious look at the world of parenting.