The first few years are critical for development, as minds are more vulnerable during this initial stage. Both nature and nurture play a pivotal role in your toddler's development, so it is essential to do all you can to enrich young minds with values and skill-building activities that build confidence and a sense of self. To help you establish ways to grow your toddler's development, here are four suggestions to consider.
1. Sports And Exercise
Enriching your toddler's development begins by teaching them how to work with their bodies by completing sensory tasks. Sensory activities, including exercise, playing in the backyard, and working with clay, can help your toddler foster a sense of grounding to the earth, which helps to reinstate feelings of safety and security.
Sports like soccer and toddler gymnastics are activities that your little one can participate in to strengthen their sense of self and connection with the physical world. Movement is also necessary to support healthy growth and development, so your baby will be getting all of the enrichment they will need to support their growth.
2. Read To Your Toddler
Mental enrichment is also essential, as the first three years of life are the most important for shaping the building blocks of healthy cognition and creativity. Reading to your toddler children's books engages their imagination and encourages the creative thought process, which engages both the left and right sides of the brain.
You'll also get your toddler excited about reading which will help maintain their motivation and build their reading level over time. Your child might even exceed the reading level for their age with ongoing reading and engagement in storytelling.
3. Practice Emotional Regulation
Teach your child how to regulate their emotions and watch them soar as adults. Emotional regulation takes skill and practice. Unfortunately, it is not often focused on at home or school, and some children are more susceptible to heightened emotional reactivity.
Without the tools to maintain control of emotions, your toddler is less prepared to handle peer relationships, stress, and focus. Help your toddler develop emotional resilience by practicing activities like meditation for kids, yoga for kids, talking about feelings, and finding healthy outlets for difficult emotions. Your toddler might enjoy drawing their feelings or another creative activity as a healthy emotional outlet.
4. Boost Self Esteem
As parents, you can boost your toddler's self-esteem by teaching them how to speak well of themselves. Compliment your child, praise them for achievements, and remind them how much you love them. Help your toddler thrive by reminding them that they are strong, capable, and intelligent human beings. Children need to hear that their parents support them to learn how to support themselves. A lack of emotional support from parents can lead to issues like insecurity and codependency down the line.
Toddlers and young children do not have the same emotional awareness as adults; kids are quick to label themselves with beliefs based on what they are told about themselves and what they are exposed to regularly. If a bully puts your child down, they may internalize this encounter to mean that they are whatever the bully made a negative comment about. It is essential to speak with encouragement to your child to build positive and self-affirming beliefs about who they are, and, ultimately, take these beliefs with them into adulthood.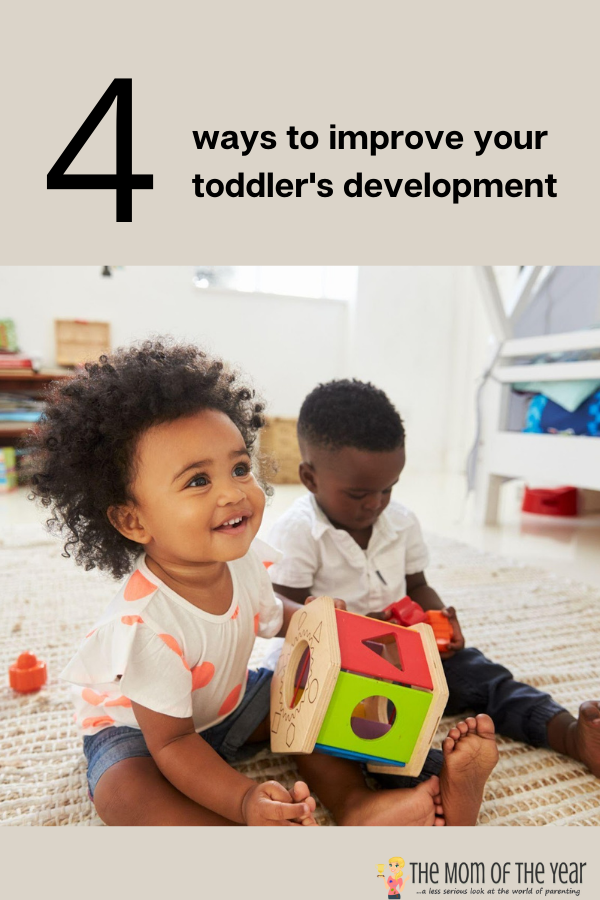 The Bottom Line
Enriching your toddler's development is about considering the mental, emotional, and physical milestones that must be met to facilitate healthy development and growth. Consider the above suggestions as you teach your toddler to thrive!
The following two tabs change content below.
Meredith blogs at The Mom of the Year, where she dedicatedly earns her title one epic parenting fail at a time, offering quick, relatable laughs for fellow parents and all their empathizers. She has been part of several best-selling anthologies, featured on prominent sites such as Huffington Post, In the Powder Room and BlogHer, and loves her role as the Executive VP/Operations Manager of The BlogU Conference. When she's not breaking up fights over Legos and juice boxes, she remains fully committed to sharing a less serious look at the world of parenting.