Thank you to Mightier for sponsoring this post so I could fill you in on their very cool bioresponsive game to help your kiddos find their way to self-regulation. All the glowing reviews are 100% my own.
I've made no secret of our ASD/SPD issues in these parts, friends. Along with these issues comes an element (or two or three!) of trickiness keeping emotions in check. So, way back a couple of months ago, when Mightier, a bioresponsive game designed to help your kiddos regulate emotions, introduced themselves to our family scene, I was beyond intrigued…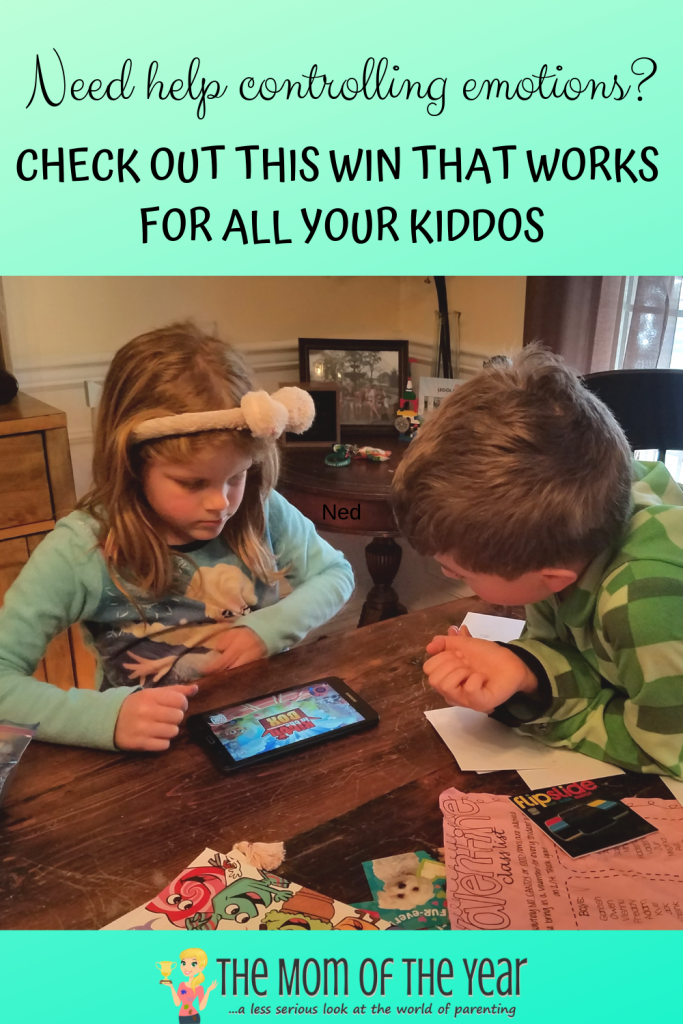 What is Mightier?
This question has a BIG ANSWER! In short:
Mightier is a bioresponsive game. In super short terms, this means it's games (a whole library of them!) kids play on their tablets while wearing heart rate monitors.
What is the bioresponsive part about? Children wear a Mighty Band heart rate monitor as they play that controls the level of difficulty in the games. As their heart rates go up, the games get harder to play.
How does Mightier work?
Mightier was built for kids 6-14 who have difficulty self-regulating and controlling their emotions. It aims to help kids with the big emotions of anger, frustration, or anxiety. Kids might have a formal diagnosis, or they may just need extra support.
Meredith's personal note: I have one child with a formal diagnosis, and one without. They also each have very different emotional needs–Mightier works so well for both of them!
The challenges are designed with just the right amount of difficulty: too much, and kids will feel frustrated; not enough and the games won't be fun to play. Kids learn to control their emotions by developing deep breathing skills during gameplay which then translates into the real world at times of stress.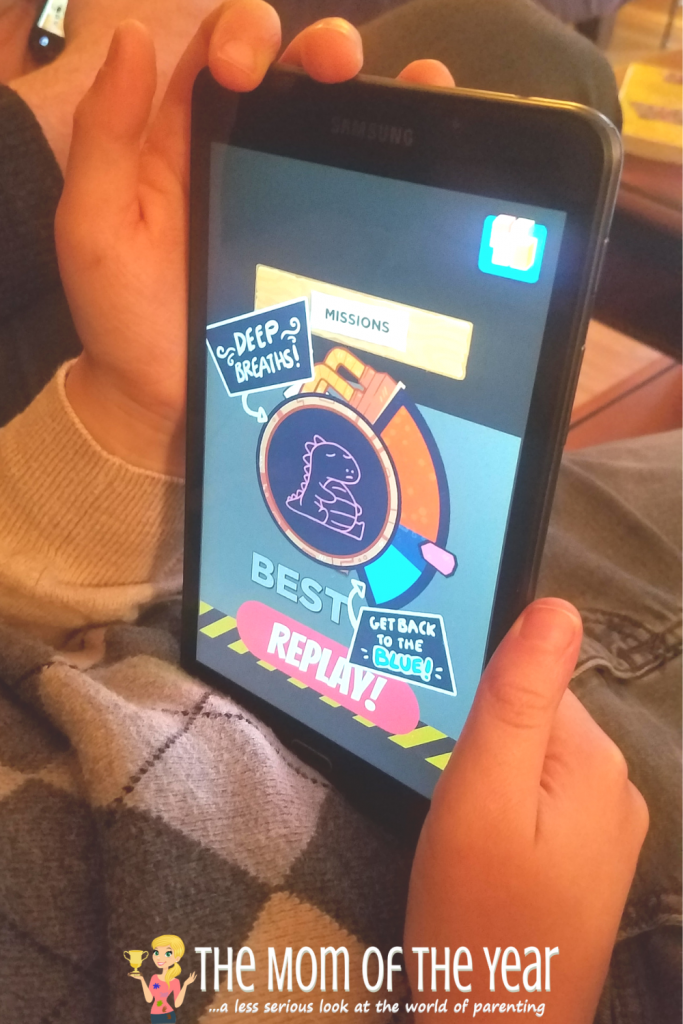 Meredith's personal note: My coach worked with us to adjust the difficulty level as needed as we progressed. This was so helpful and made progression easy and productive!
How Mightier really help kids?
Both my kids love their screen time, so it is not a fight to get their Mightier time in each week (in truth, they ask for it every day!) Since it plays like any online/video/app game, it is exactly the kind of thing they love. By speaking their language of video games, it finds a natural "in" into their worlds.
It works for a range of emotional needs. My son tends towards sad when things don't go his way. My daughter's sensory/spectrum issues are far less severe than those of my son, but she has more challenges with regulating frustrated emotions. The genius of Mightier? It works for both of their individual needs!
By requiring their heart rate to calm (indication they're in control of emotions) before it allows them to progress with the game, Mightier addresses the tricky beast of self-regulation of emotions.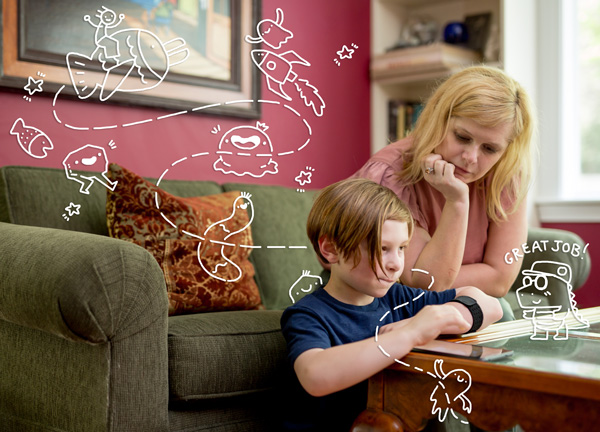 Bioresponsive Game Your Kids' Way to Self-Regulation
Let's chat start-up logistics about Mightier:
Meredith's personal note: I am SO not tech-savvy, but getting Mightier set up and rolling was easy–truly!!
The Mightier starter kit will include one Mighty band, charger and instructions for setup. Mightier does not include a tablet or phone to play on.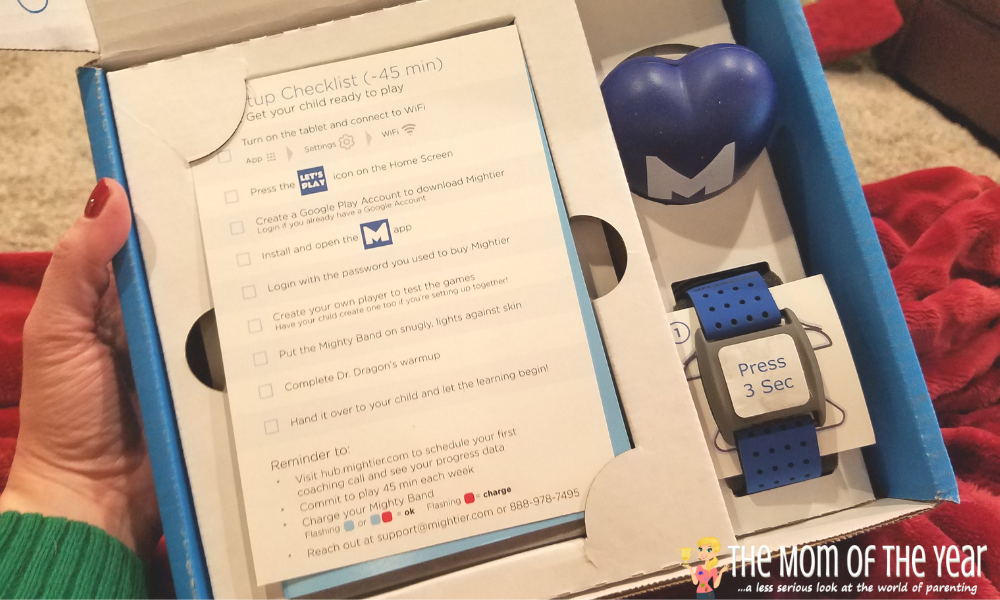 What support will I get with Mightier?
Mightier offers two options, depending on your budget and needs.
The Foundation program comes with unlimited coaching, whereas the Starter program comes with one coaching call.

​​​​​​​Whichever option you choose, your dedicated Mightier coach will chat with you to help you get the most out of the program, covering a range of topics from developing emotional awareness to encouraging daily life skills.
Meredith's personal note: Erina was a Godsend! She not only helped me sort logistics of using the app, but provided a lot of emotional support for me as a mom of ASD/SPD kiddos, and had genius inspiration to get my initially reluctant-to-participate daughter on board–her ideas were truly fantastic…and they worked!!
Our lives are busy! How much time must we dedicate to Mightier?
Mightier finds best results come when children play their games for 45 minutes/week. This can be done whenever it fits best in your schedule.

Meredith's personal note: It took us a bit to sort this. After realizing it could be done in bits and pieces to fit around our schedule, it became easier, but what really helped was writing it into my weekly planner. This made sure it was on our books as an important task and we made sure to fit it in.
Does Mightier actually work?
Feedback from families who have completed the Foundation Program:
>80% say their child's ability to regulate "improved a lot"
>80% say their child learned new strategies
>90% report a positive behavior change for their child Feedback from families who have completed the Foundation Program
Meredith's personal note: We have now been using Mightier for two solid months. While it took us a bit to get in the groove of regular use, my kids now both LOVE Mightier and beg to play it! I am encouraged to see their progression with the games and how much more they now understand their capacity to control and regulate their progression via their heartrate.
What else should you know about Mightier?
My kids LOVE it. As in, Mightier time is a reward which they endlessly look forward. Mightier is fun!!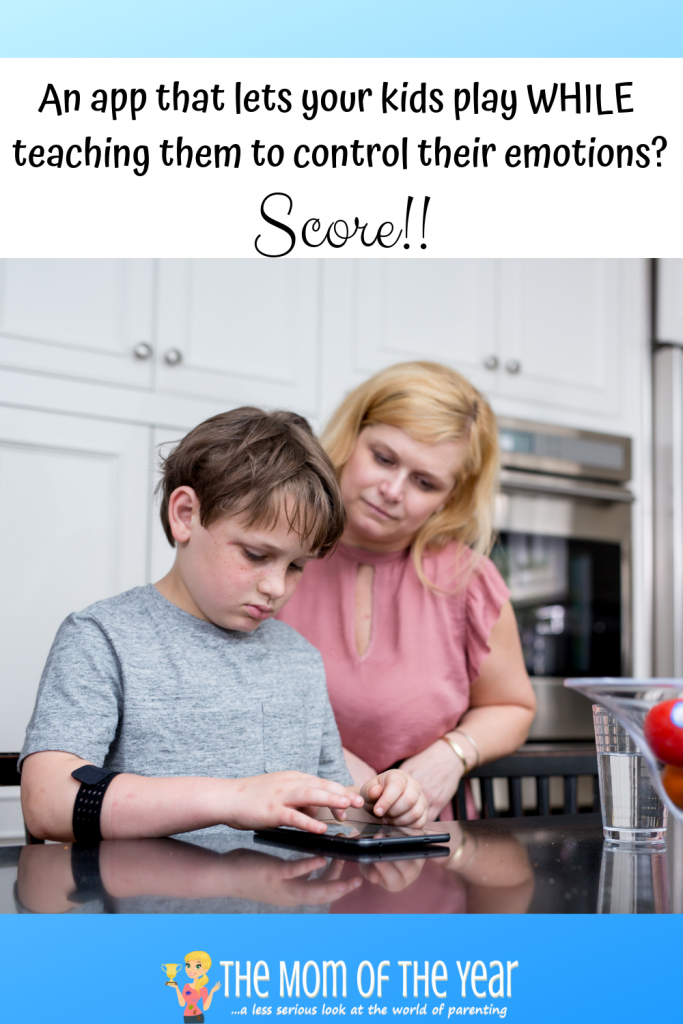 Who is this bioresponsive game for?
If you have a child with any type of emotional stress or challenges in controlling their behavior, Mightier is very likely a win for him/her. Because it has benefits for such generalized emotional regulation needs, it can truly help so many!
Meredith's personal note: My kiddos have such individual emotional regulation needs, and I have been impressed with how well Mightier works to address each of their needs (preventing tears for the one and tantrums for the other).
Mighter is cool, innovative technology to smartly address the needs of your ASD/emotionally challenged kiddo, and if you're weary of the same-old, same-old, it's time to give this new approach a go.
The thing is, friends? It works, it helps…and it is for you and your kiddos. Give it a go and report in!
The following two tabs change content below.
Meredith blogs at The Mom of the Year, where she dedicatedly earns her title one epic parenting fail at a time, offering quick, relatable laughs for fellow parents and all their empathizers. She has been part of several best-selling anthologies, featured on prominent sites such as Huffington Post, In the Powder Room and BlogHer, and loves her role as the Executive VP/Operations Manager of The BlogU Conference. When she's not breaking up fights over Legos and juice boxes, she remains fully committed to sharing a less serious look at the world of parenting.