Happy December, friends! Are you busy hauling out the holly? Me too! This time of year is so hectic, but so fun! I can't wait to cozy up with some sweet Christmas books (namely our next pick–read on for the scoop and the chance to grab a copy for FREE!), but first, join Carrie and me for our online book club chat of a brilliant historical fiction read. So many great questions to explore in this The Lindbergh Nanny book club discussion!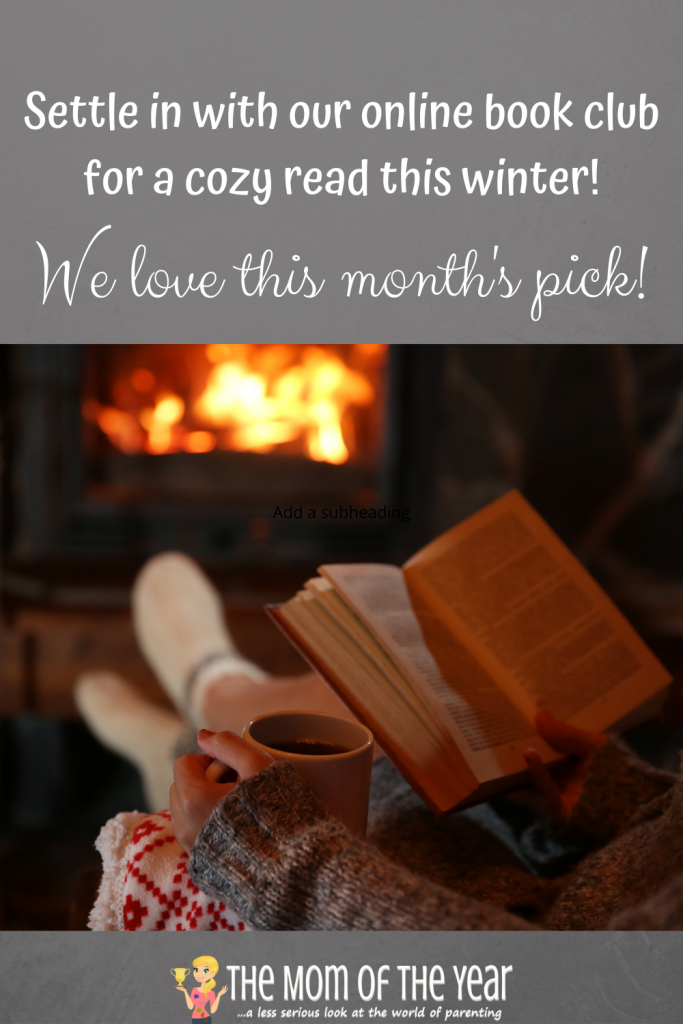 Historical fiction is my favorite genre because it allows me to learn about times and places with which I was unfamiliar. The Lindbergh Nanny by Mariah Fredericks fits this bill perfectly. I knew very little about Charles Lindbergh before reading the book and didn't even know his son had been kidnapped. This book was truly an educational and captivating read, and Fredericks' attention to detail was skillfully impressive.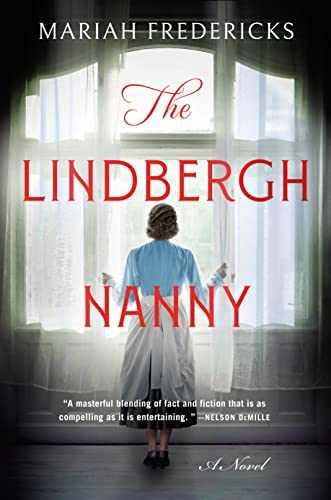 What did you know of the Lindberghs and this story before reading the book? What did you learn? As mentioned above, I knew almost nothing. Aside from learning about the family and what happened, I found the cultural influences on the police investigation to be fascinating.
What did you think of the Lindberghs' lifestyle and the responsibility they gave Betty, the nanny? How was Anna conflicted over her choices? I would not be able to relinquish the raising of my children to someone else, but I do understand this was a done thing at that time amongst upper society. Anna obviously struggled, as she made the choice to leave for such long periods of time and wanted to go, but was upset by Charlie finding comfort and familiarity with Betty vs. her.
Discuss Charles Lindbergh's personality and how this influenced his household and potentially the kidnapping. As discussed in the back of the book, he had a very unique personality, which you see Betty struggle with throughout the book. I found him to be offish and lack empathy and wonder if a personality disorder might have been in play. Above all his confidence in not coddling Charlie or being cautious with security definitely made it easier for the kidnappers to act.
What role did Betty's relationships with men play in the story? Her relationship with Coutts not only brought her to America, but also led her to shy away from forming a serious affection for someone else. This made Henry a great fit because he was fun and casual. However, despite the lack of a deep connection, I think the deceit surrounding his child and other relationships along with the suspicion surrounding his involvement in the kidnapping left Betty wary of any further attachments.
Discuss the other characters in the story. What was the significance of Ellerson, Elsie, Violet and others? In terms of adding intrigue to the novel, Violet and Ellerson's suspect behaviors were significant. Both of them, along with Elsie, also provided companionship, if not friendship, to Betty, who was lonely.
How would the investigation differ if this happened in today's world? It would have played out completely differently! With technology and forensics, I imagine the kidnapper and informant would have been definitively caught far more quickly. I also think the investigation would have been more organized and official (less influenced by family wishes and the public/media).
The media had a tremendous influence on not only how the investigation was handled, but on shaping public opinion. How is this the same or different from media influence today? I think the media dictates the perception of people all the time–for good and bad. We see the information the media chooses to share with us in the way it is presented, and form our opinions based on this. I would like to think that with technology and better organization of information, stories are more factual in today's world than they would have been in the Lindberghs era.
Did you suspect who the inside informant was? Who the kidnapper was? I was pretty clueless about both. I really believed Henry was involved even after the police determined he wasn't.
How did the kidnapping affect the rest of Betty's life? "The Real Betty Gow" appendix shared how Betty lived following the events of the novel. It recounts the burden of guilt she carried. As told in the novel, after leaving the Lindberghs, she initially was unable to secure employment until after the trial when public opinion shifted in her favor. Working then appeared to become a focus in her life, as she remained single. After the traumatic events surrounding her early relationships, it is understandable that she remained alone.
What questions did you still have after reading the book? I want to know more details about what actually happened that night! Was Whateley truly the informant? There is so much written about the family and the kidnapping, and I am wondering if any of this would definitively answer any of my questions.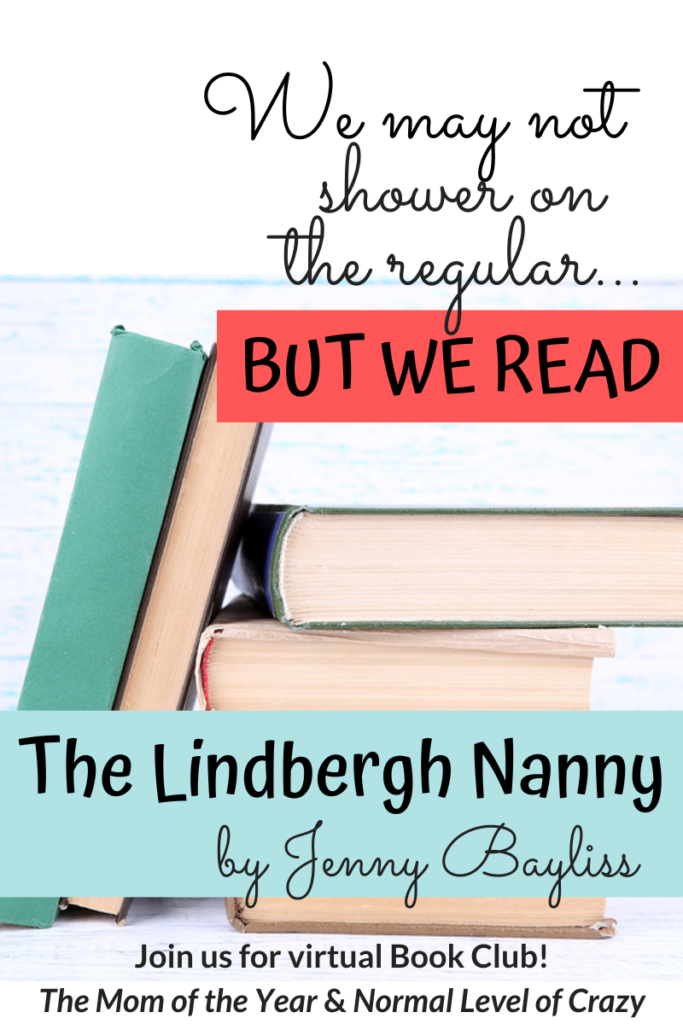 Share any thoughts or questions about this story in this The Lindbergh Nanny book club discussion below! It's a such great book to ponder. Then read on for the scoop about our December pick, Meet Me Under the Mistletoe. I can't wait to dig in!
And as always, we're giving away a copy for FREE! Leave a comment on this blog post or the Instagram post for a chance to get a copy of Meet Me Under the Mistletoe sent to you. As long as you are 18 or older and live in the continental United States, you are eligible to win. Enter before 12/16/22 at 7am EST.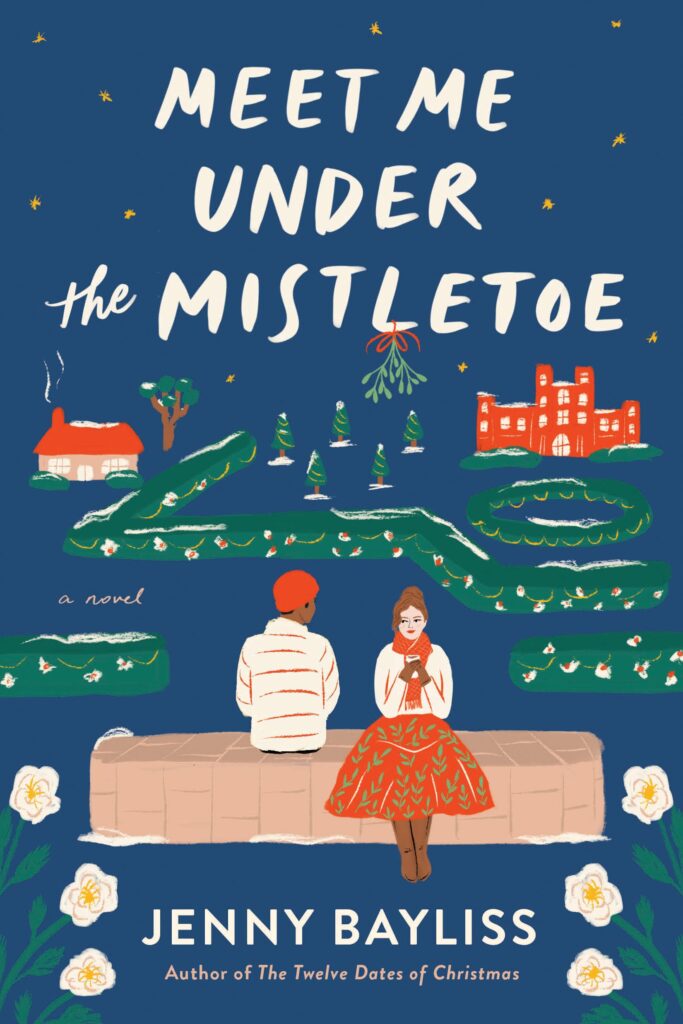 A city bookshop owner heads to the English countryside for a holiday reunion—only to face her childhood enemy.

Elinor Noel—Nory for short—is quite content running her secondhand bookshop in London. Forever torn between her working-class upbringing and her classmates' extravagant lifestyles at the posh private school she attended on scholarship, Nory has finally figured out how to keep both at equal distance. So when two of her oldest friends invite their whole gang to spend the time leading up to their wedding together at the castle near their old school, Nory must prepare herself for an emotionally complicated few days.

The reunion brings back fond memories, but also requires Nory to dodge an ill-advised former fling. When she falls quite literally into the arms of Isaac, the castle's head gardener, who has nothing but contempt for the "snobby prep school kids," the attraction between them is undeniable. And as Nory spends more time with Isaac during the wedding festivities, she finds herself falling hard for the boy she used to consider an enemy. Nory and Isaac explore their common ground, but pressures mount on all sides, and Nory must decide what kind of life she wants to live and what sort of love is worth the risk . . .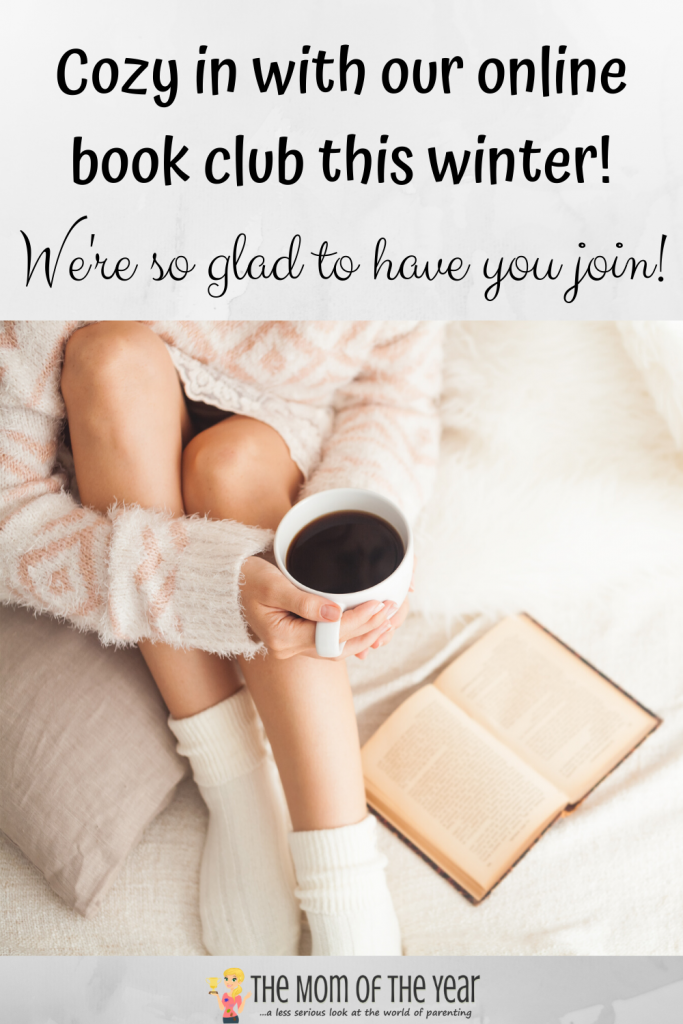 I'm so looking forward to cuddling up by the Christmas tree with this book! We read Bayliss' Christmas novels last year and the year before, and they have been such a delight! Hop in and read with us, and we'll chat it up after New Year's. Happy holiday season until then, friends!
The following two tabs change content below.
Meredith blogs at The Mom of the Year, where she dedicatedly earns her title one epic parenting fail at a time, offering quick, relatable laughs for fellow parents and all their empathizers. She has been part of several best-selling anthologies, featured on prominent sites such as Huffington Post, In the Powder Room and BlogHer, and loves her role as the Executive VP/Operations Manager of The BlogU Conference. When she's not breaking up fights over Legos and juice boxes, she remains fully committed to sharing a less serious look at the world of parenting.