Thank you to Carrie for bringing this month's The Twelve Dates of Christmas book club discussion!
Yes, yes, I know it's February! And, yes, this book technically has the word "Christmas" in the title. But this year has already been crazy (all 35 days of it), so what's one more crazy? And, anyway, this is the good kind of crazy! Plus, Valentine's Day! Who doesn't want a sweet romance set in an adorable town to get you in the spirit (since you've been stuck inside forever and are ready to lose it on your family)? And if you live anywhere that got snow this week, you will appreciate this book even more (spoiler: the snow is far more magical in this book than in real life)!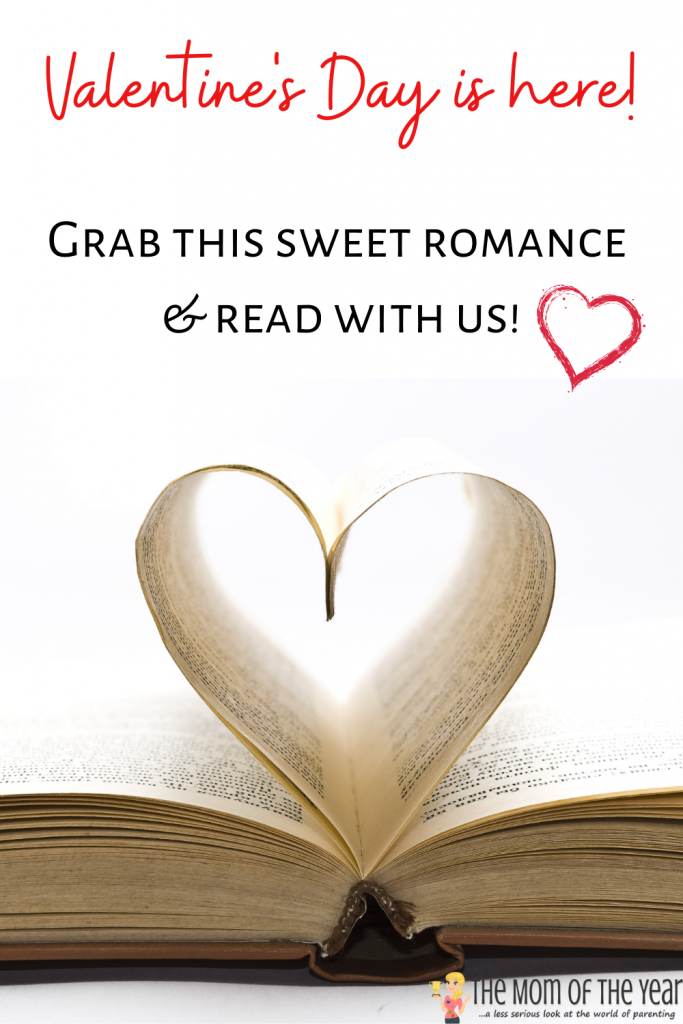 And what a wonderful delight this novel was! This obviously needs to be a Netflix show or movie STAT (Shonda Rhimes, do you hear me??)! Jenny Bayliss has come up with an adorably charming idea centered around a woman in her thirties, Kate, giving love one (or 12) last shot(s) before she throws in the towel.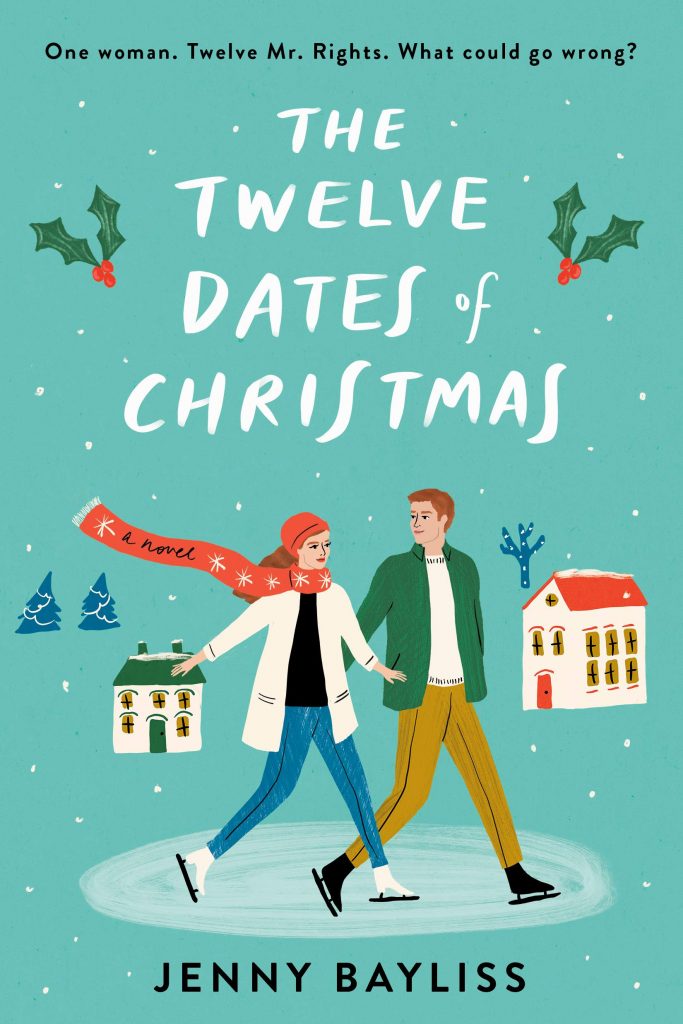 First, and foremost, can I move to Blexford, England please?! What an incredible setting and, honestly, its own character in and of itself. It's Gilmore Girls, Hart of Dixie and Virgin River all rolled into one. Except it's ENGLAND! (even better) I savored every description of the town and it's charming residents. Bayliss truly conjured up the perfect little place for a funny, sweet, dreamy romance. The Pear Tree Cafe was definitely the icing on the cake (pun intended). And the sweet sentimental backstory definitely didn't hurt!
The Twelve Dates of Christmas Book Club Discussion Questions
What were your thoughts on the setting? Kate also went back and forth to London quite a bit. I thought this added real dimension to Kate as not just a small town girl who had never ventured outside of her hometown but someone who had experience in the world. I think one of the things I enjoyed most was that Kate was in her thirties and had done all the traveling, etc and was now really ready to settle down. And wasn't it the perfect place to do just that? More importantly, though, are you moving to Blexford with me?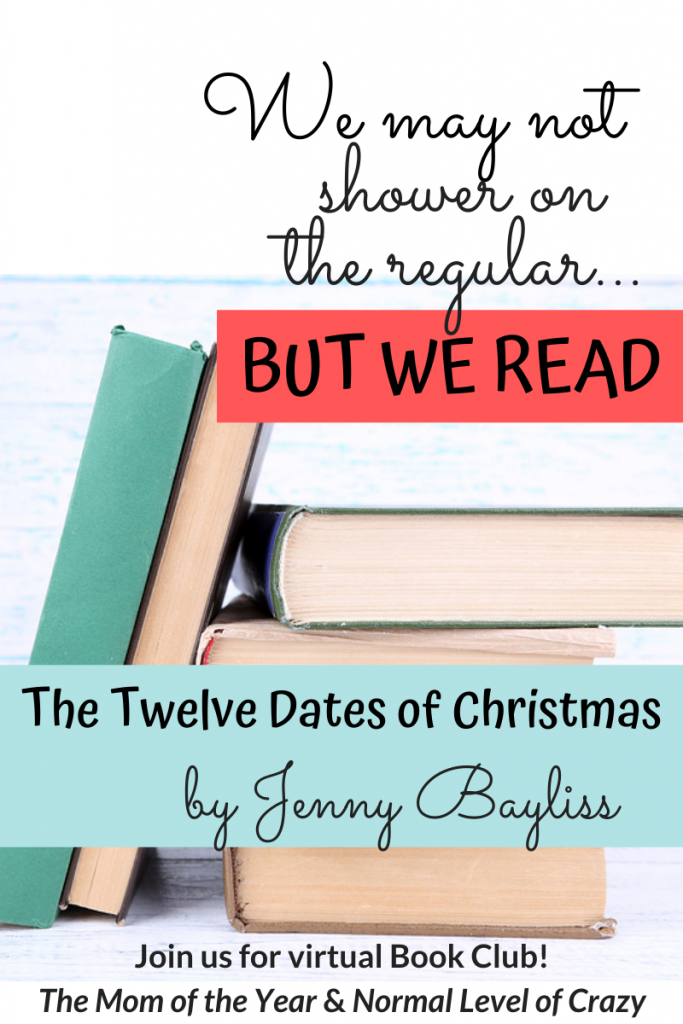 How about those twelve dates? I loved that each chapter was it's own 'date'! Watching Kate progress through each one, not just meeting new people, but learning more about herself, was definitely amusing, enjoyable and, at times, cringe-worthy! That each one had his own little story was a (mostly) cute added bonus.
I also appreciated how Bayliss dealt with real world issues as well. Do you date someone you know does not want to have more children when you know you most definitely want them? It was also interesting to see how many of the men were still hung up on past relationships. I'm guessing that was a little foreshadowing for Kate (wink, wink). Drew was a true high point in the story (Richard being the low) and I just adored their developing friendship.
Who was your favorite? Leaving out Drew (because obviously), I might have to go with Thomas, the pretentious wine snob. Or maybe Adam, the intense architect. Both provided many laughs on my end!
Speaking of friendships, Laura was always good for a laugh! Especially since I am a married mom and can completely relate! She was also such a true friend to Kate, even at the end when things looked grim for a moment.
I thought Bayliss really added even more depth to Kate by allowing us to see into her parent's relationship, or lack thereof. Watching Kate manage her relationship with her mom versus her relationship with her dad allowed for an added layer to Kate that helped the audience truly see what she was looking for in a marriage. Adding in Matt's familial drama, this story went a little deeper than most, in a good way!
And then Matt. Oh, Matt! You adorable fool! Of course I fell in love with him. And while it was obvious he and Kate were meant to be together, I enjoyed the ride from friends to lovers. And happy endings are always my favorite.
Also, RECIPES! I hope you all saw the scrumptious recipes at the end! Word is, in a previous life, Bayliss was a professional cake baker! No wonder there were such incredible descriptions of mouth watering desserts in this story. It took all of me to not dive into a cake while reading! (Who are we kidding? I never hold myself back from diving into a cake!)
All and all, this whimsical town and array of funny, loving characters swept me off my feet and I can't wait to see what Jenny Bayliss gives us next! (Rumor has it, it will be set in the fall!)
Let us know what you thought! Are we insane to do a Christmas book in February? Should we all move to Blexford? Is Jenny Bayliss your new go-to author? (definitely mine!) Am I eating a cake right now? Thanks for joining us for this The Twelve Dates of Christmas book club!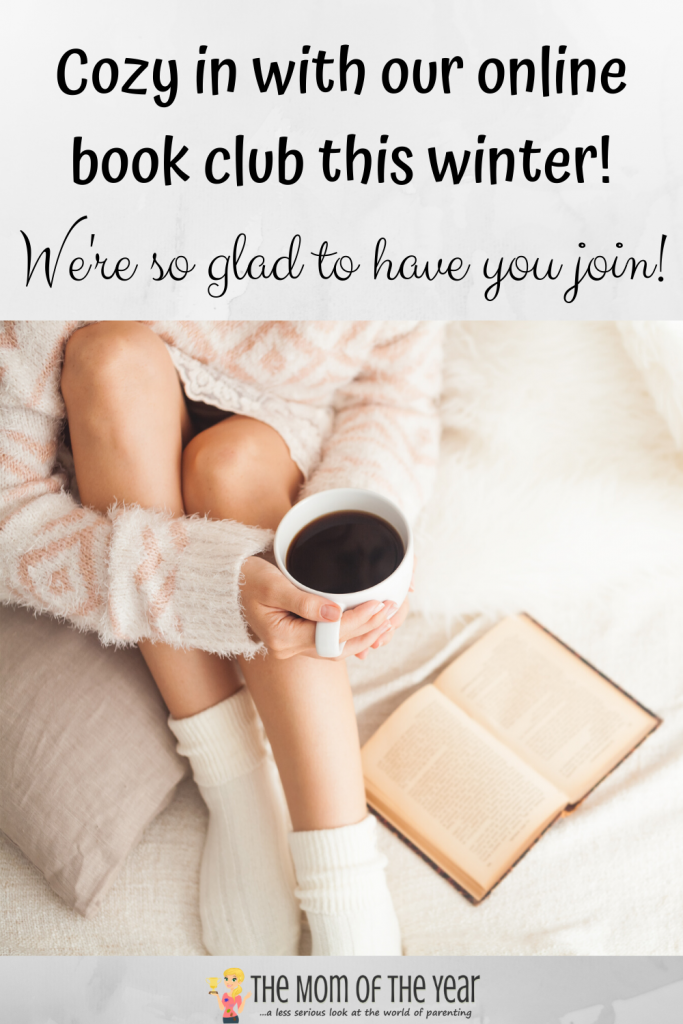 Meredith and I are super excited about our next pick, Before She Disappeared by Lisa Gardner! A sure-to-be top-notch thriller! Turn on all the lights in your house and read on for the description below.
As always, we are giving away a copy for free! Leave a comment on this blog post by 2/12/21 by 5:30am ET, and as long as you are 18 or older and live in the continental United States, you are eligible to win!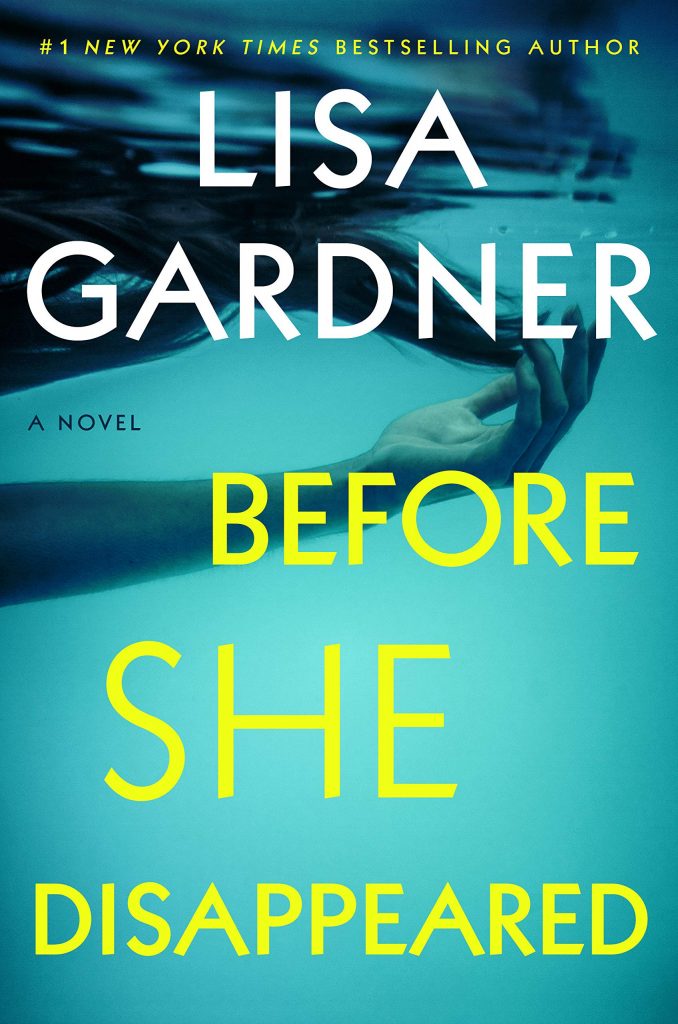 From #1 New York Times bestselling author Lisa Gardner, a propulsive thriller featuring an ordinary woman who will stop at nothing to find the missing people that the rest of the world has forgotten
Frankie Elkin is an average middle-aged woman, a recovering alcoholic with more regrets than belongings. But she spends her life doing what no one else will–searching for missing people the world has stopped looking for. When the police have given up, when the public no longer remembers, when the media has never paid attention, Frankie starts looking.
A new case brings her to Mattapan, a Boston neighborhood with a rough reputation. She is searching for Angelique Badeau, a Haitian teenager who vanished from her high school months earlier. Resistance from the Boston PD and the victim's wary family tells Frankie she's on her own–and she soon learns she's asking questions someone doesn't want answered. But Frankie will stop at nothing to discover the truth, even if it means the next person to go missing could be her.
Thanks so much for joining our book club discussion! As always, we love hearing your thoughts and opinions! Keep them coming!!
Only six more weeks of winter! (Thanks, Phil) We can do this!!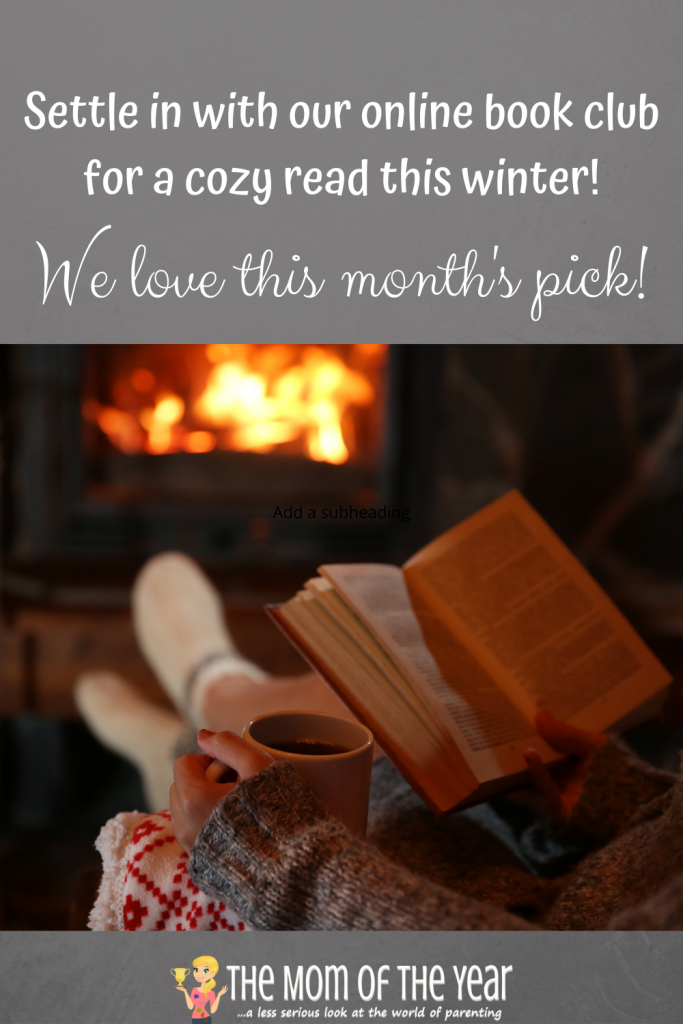 *Thank you to Penguin Random House for providing copies of the book to review and giveaway for our The Twelve Dates of Christmas book club! All opinions are 100% our own.*
The following two tabs change content below.
Meredith blogs at The Mom of the Year, where she dedicatedly earns her title one epic parenting fail at a time, offering quick, relatable laughs for fellow parents and all their empathizers. She has been part of several best-selling anthologies, featured on prominent sites such as Huffington Post, In the Powder Room and BlogHer, and loves her role as the Executive VP/Operations Manager of The BlogU Conference. When she's not breaking up fights over Legos and juice boxes, she remains fully committed to sharing a less serious look at the world of parenting.