***Thank you to Flatiron Books for providing us with book copies for review and giveaway so we could share our 10 Need-to-Ask Nine Perfect Strangers Discussion Questions with you!***
Happy December, fellow parenting warriors! Let's take a minute to cheer you on, to say "You've got this!"–because you do, I promise. Listen, I get it. This holiday business can be a tricky beast as parents. There is the whole messy business of the Christmas tree and keeping it upright, presents, and the five million class holiday parties, not to mention the silly everyday business of lunchbox packing, showering and trying to keep your kiddos from killing each other. It's all good, mama…really… 😉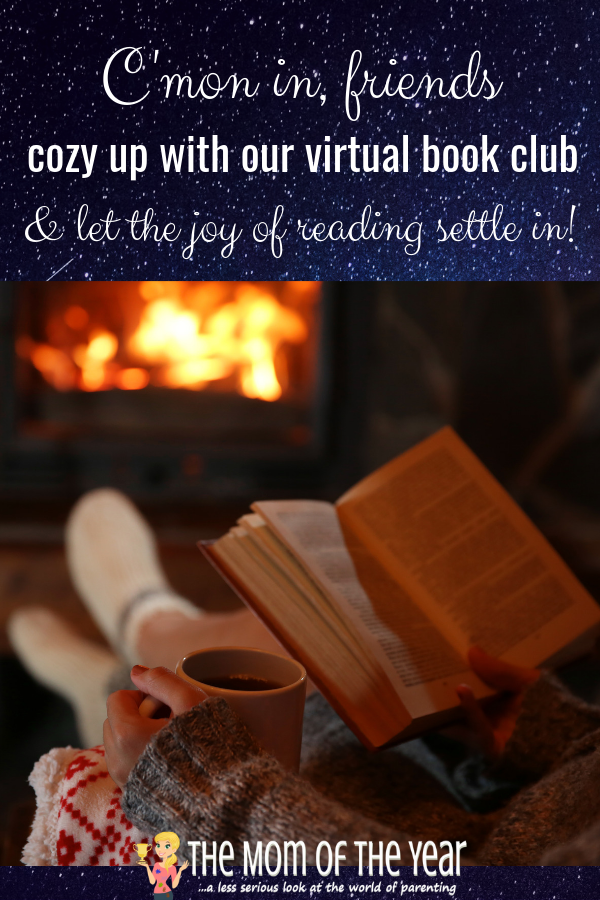 This time of year, my one genius survival fix is READING. The glorious, joyful peace of holing up with a tasty tale can't be overstated! I'm heavily, entirely ensconced in Christmas stories, eschewing my yuletide theme commitment only for very hot heavy-hitters–like this month's book! Read on to chat the Nine Perfect Strangers Discussion Questions AND to win a copy of this month's pick–a Christmas novel, of course 😉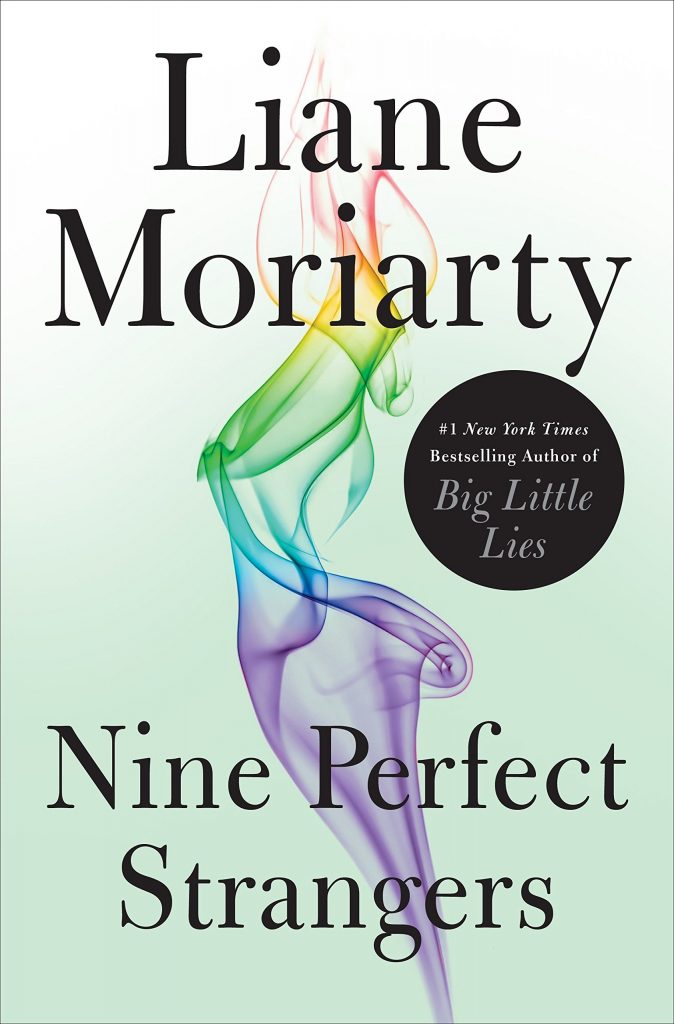 Initial impression: how intriguing did you find this health spa setting? In my case, VERY. As in, I have never been to such a place, so I wanted Moriarty to play out the setting and characters in infinite depth, allowing me to ad hoc experience it.
Did you in any way anticipate the plot twist? No! In no way. I thought the initial setting/plot in an intense health spa was so satisfyingly intriguing–without any major plot twists. I had no idea there would be a major switch towards main character destruction.
Speaking of the plot turn, what are your thoughts? How did this contribute to the novel as a whole? I won't hem and haw, I was SO BUMMED Moriarty took the tale in a tailspin! I thought the setting was so uniquely delightful–full of organic fodder. I was grouchy she bumped it into a new plane of character crazy. So much deliciousness might have been unraveled within the creative setting without the ginormous character disintegration.
Which guest of the spa did you most connect with? Frances. Is there another answer? 😉 Joking! There was just so much I loved about Frances–her realism, her defeat, her hope…such lovely, relatable character.
Let's talk about Masha's character development. Was it plausible? Was it respectable? As the story unraveled, I enjoyed discovering how Masha and her assistants came to be who they were in the book. I also believe her level of perfectionism might only be attained through a very damaging personal experience (which she no doubt had). However, while appreciating the intensity of the holistic movement, I found it a hard swallow to accept not only the severity of Masha's choices but the believability of them.
Predict the future for Frances and Smiley (Tony). Explain your reasoning. As much as I love dreamy romantic hook-ups (see Hallmark movie obsession), I found their love connection unbelievable in lieu of their traumatic introduction. Would it really be possible to engage and delight in a new love formed on the basis of such horrific early days?
What would you do if you found yourself in the shoes of the guests when locked in the room? Ugh! I want to say I would be chill and solution-focused, but…I could easily see myself being reduced to a puddle of panicked, desperate tears.
How would you respond after finally being released from the room? I loved that the police were already on the scene and tidying up Masha where she belonged. In my opinion, there is no room for grace here, as it could endanger the lives and wellbeing of others. She needed to be reported and held accounted for her actions!
Do you think this scenario is in any way realistic? Nope, sorry. As a liscensed social worker myself, I know that any such facilities are highly regulated and controlled. Are there unregulated facilities out there feeding on the naivete of solution-seekers? For sure, but that they would be so lucrative and established felt a stretch. For such a foundation, Masha should have had multiple degrees hanging on her wall vs. a history with one nasty experience
Moriarty's repertoire is a unique collection! Where does this book rank in your list of favorites or fails? I LOVED Big Little Lies. I swooned for it, entirely immersing and relating myself. I then was rather grouchy over Truly Madly Guilty (which I found a weak tale in similar variety to The Husband's Secret). After loving all of her early works, my disenchantment with Truly Madly Guilty was confusing…until I read Nine Perfect Strangers and was nearly equally disillusioned. My very humble opinion? She's trying too hard. Go back to your roots, love, and let your characters be enough as the lovely messy people they are.
Friends, thanks for hanging out with us in this busy month with our Nine Perfect Strangers discussion questions. I truly hope any time spent with books is a lovely relaxing balm during the busy chaos of the season! May you read and read well in the spirit of delight and enjoyment!
Make sure to leave a comment below to enter for the giveaway of this month's pick (a Christmas read, of course!), One Day in December by Josie Silver. As long as you are 18 or older, live in the continental United States, and comment before 12/12/18 at 5:30am EST, you are eligible to win.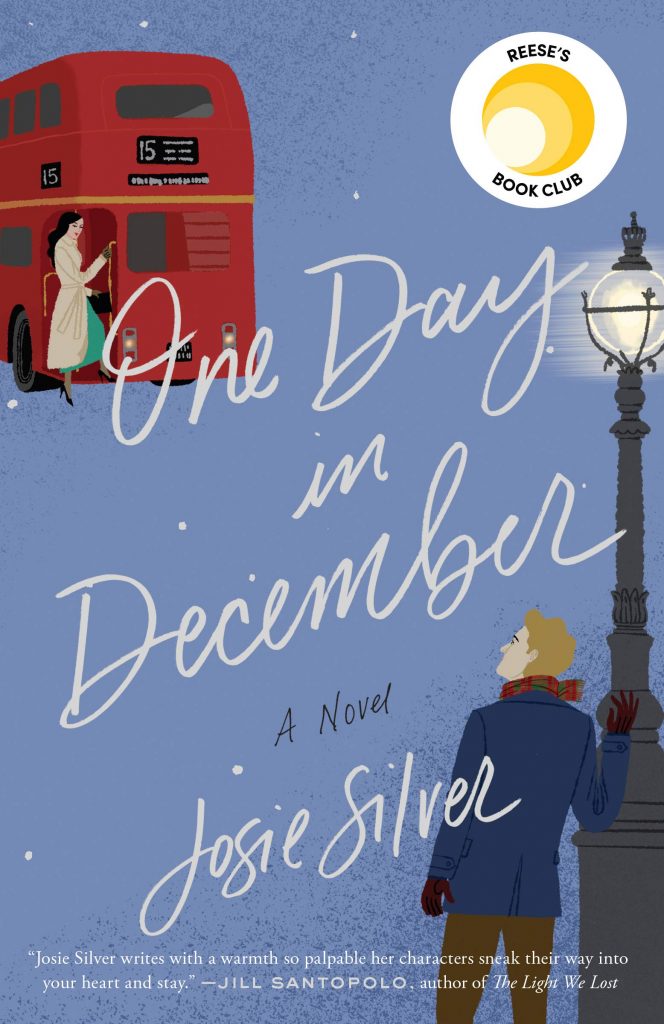 As Amazon describes:
Laurie is pretty sure love at first sight doesn't exist anywhere but the movies. But then, through a misted-up bus window one snowy December day, she sees a man who she knows instantly is the one. Their eyes meet, there's a moment of pure magic…and then her bus drives away.
Certain they're fated to find each other again, Laurie spends a year scanning every bus stop and cafe in London for him. But she doesn't find him, not when it matters anyway. Instead they "reunite" at a Christmas party, when her best friend Sarah giddily introduces her new boyfriend to Laurie. It's Jack, the man from the bus. It would be.
What follows for Laurie, Sarah and Jack is ten years of friendship, heartbreak, missed opportunities, roads not taken, and destinies reconsidered. One Day in December is a joyous, heartwarming and immensely moving love story to escape into and a reminder that fate takes inexplicable turns along the route to happiness.
Happy Christmas, happy December, and happy reading!
***Thank you to Flatiron Books for providing book copies for review and giveaway! All opinions are 100% our own!***
The following two tabs change content below.
Meredith blogs at The Mom of the Year, where she dedicatedly earns her title one epic parenting fail at a time, offering quick, relatable laughs for fellow parents and all their empathizers. She has been part of several best-selling anthologies, featured on prominent sites such as Huffington Post, In the Powder Room and BlogHer, and loves her role as the Executive VP/Operations Manager of The BlogU Conference. When she's not breaking up fights over Legos and juice boxes, she remains fully committed to sharing a less serious look at the world of parenting.